Gavin Benjamin's evocative portraits bring together pop culture, fashion, and politics, while giving a nod to the drama of 17th century Baroque painting. Born in Guyana, South America and raised in Brooklyn, Benjamin explores his perspective as a Black man in America, combining photography and mixed media collage to weave together a story in each piece.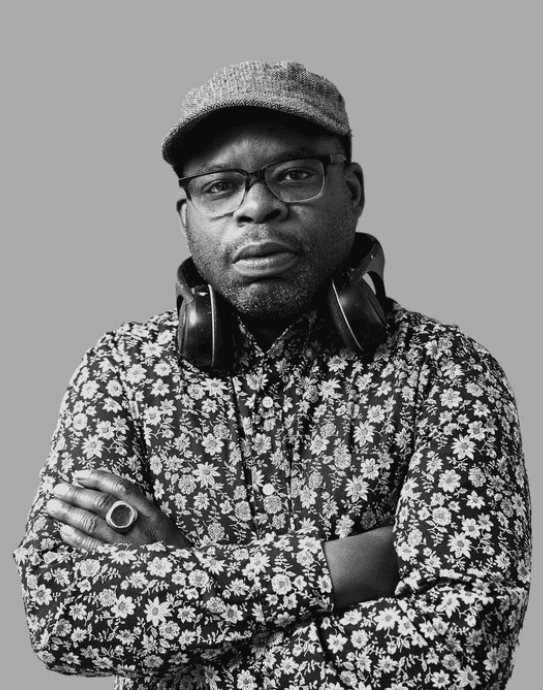 Tell us about your background. When did you start creating art?
My family immigrated from Guyana, South America when I was young and settled in Brooklyn. Growing up in New York City the museums were my happy place. I spent a lot of time there, it was one of the only places I felt like I could be myself. In high school I took a photography class, and that was really my entry point. From there I knew I had to be an artist, there was no other path that made sense.
Describe your creative process.
My creative process varies. I work across mediums and am inspired by fine art, pop culture, and design. I always start a body of work with a concept or idea and then I get to work on gathering images and materials and build it out visually. My studio walls are covered with inspiration images and fashion and art magazines. My creative process is playful and experimental.
View this post on Instagram
What is your studio space like, and how does it affect your process?
My studio is broken up into different rooms for different activities, pouring resin happens in one room, I have my main studio which is where concepts and ideas are formed, and another room for handling packing and shipping of work. I have a studio assistant who is involved in the technical aspects of my work. It's taken a long time to get the studio to where it is now, but on a busy day things run very smoothly.
What does a typical day in the studio look like for you?
I arrive in the studio every day by 9:30am. Depending on what deadlines I have coming up, I will focus on different projects. It's usually a mix between gallery shows and bigger, more large scale projects like museum shows and residencies. I also spend a lot of time meeting with other artists and creatives, I love putting together creative people to see what kind of magic they can make happen.
View this post on Instagram
Do you plan your process, or do you let chance take a role?
Everything is planned!! I do not let chance take a role in my process. There is a lot of experimentation and play in the planning stages, but once I get going, things happen in a streamlined way.
Can you tell us about the inspiration behind the Heads of State series?
Heads of State takes inspiration from my family and friends, honoring their lives and ancestry while marrying today's culture with the past. It's a colorful world, conjuring an intersection of media, fashion, politics, pop culture and design.

How do you describe your work?
I am very inspired by the work of artists during the 15th to 17th centuries, especially the Dutch and Italian masters. There is something very romantic, dark, mysterious, and brooding about these works. I find this period fascinating because of the deep, luxurious colors and intense light and dark shadows.
I am drawn to the juxtaposition of objects and compositions that come together to tell a story. The work investigates the intersection of culture, media, politics, fashion, and design, addressing questions that (continue to) confront men of color in America today. It reflects everything that I'm thinking – it includes everything that I love and everything that I'm challenged by. It's honest and curious and bright and thoughtful. And sometimes a little dark.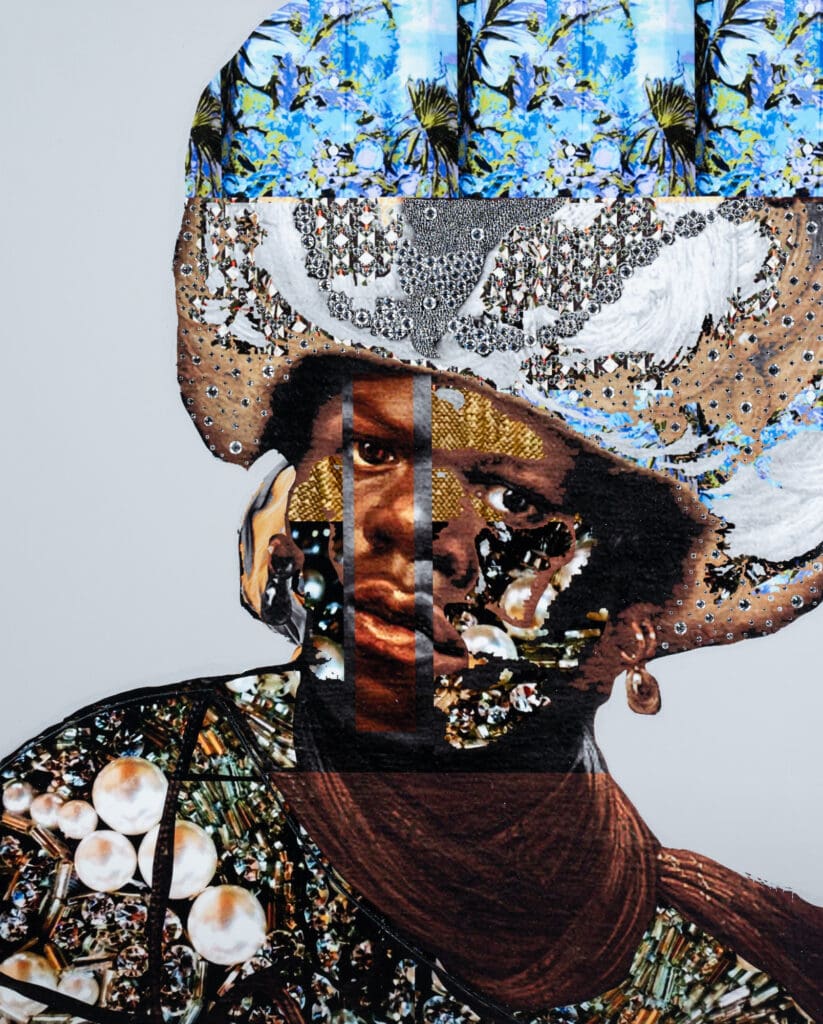 How has your work evolved over the years?
Recently, after witnessing the political, emotional, and physical carnage of the last five year, my work has become more overtly political. This is something that is intentional and something that I will continue to explore as our country continues to grapple with issues of race, truth, and greed.
What do you hope viewers see in your work?
It is my goal to elevate the Black experience and share with my viewers Black glamor as well as Black struggle.
What's your favorite thing to do when you're not creating?
Creating–always creating.
---