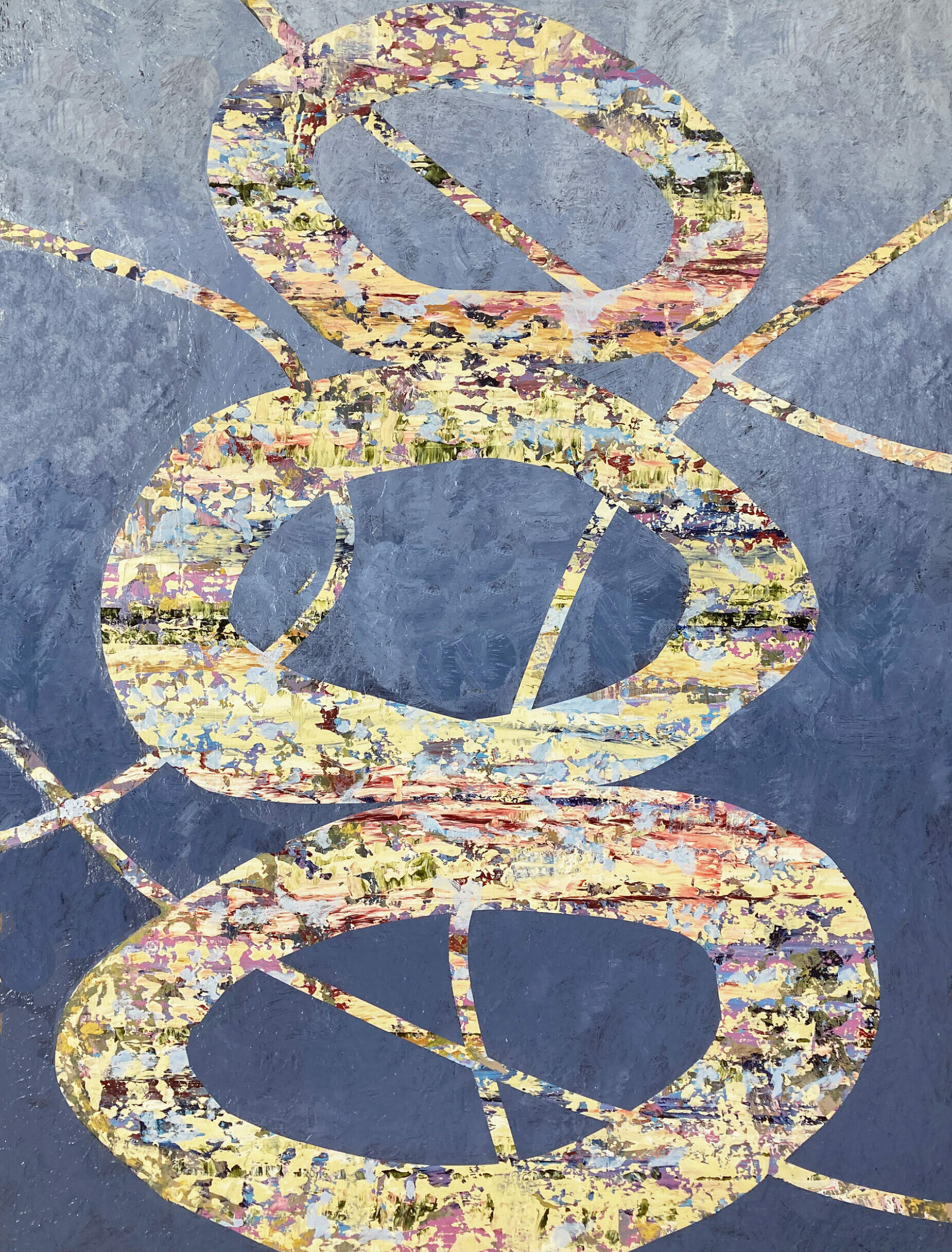 What is wabi-sabi?
Wabi-sabi is an ancient Japanese concept that emphasizes finding beauty and serenity in imperfection. The philosophy also encourages an acceptance of the passing of time and natural effects of aging. Wabi-sabi comes from the Buddhist teaching of the three marks of existence: impermanence, suffering, and "non-self" (or emptiness). Some characteristics associated with wabi-sabi include authenticity, asymmetry, simplicity, modesty, roughness, and intimacy.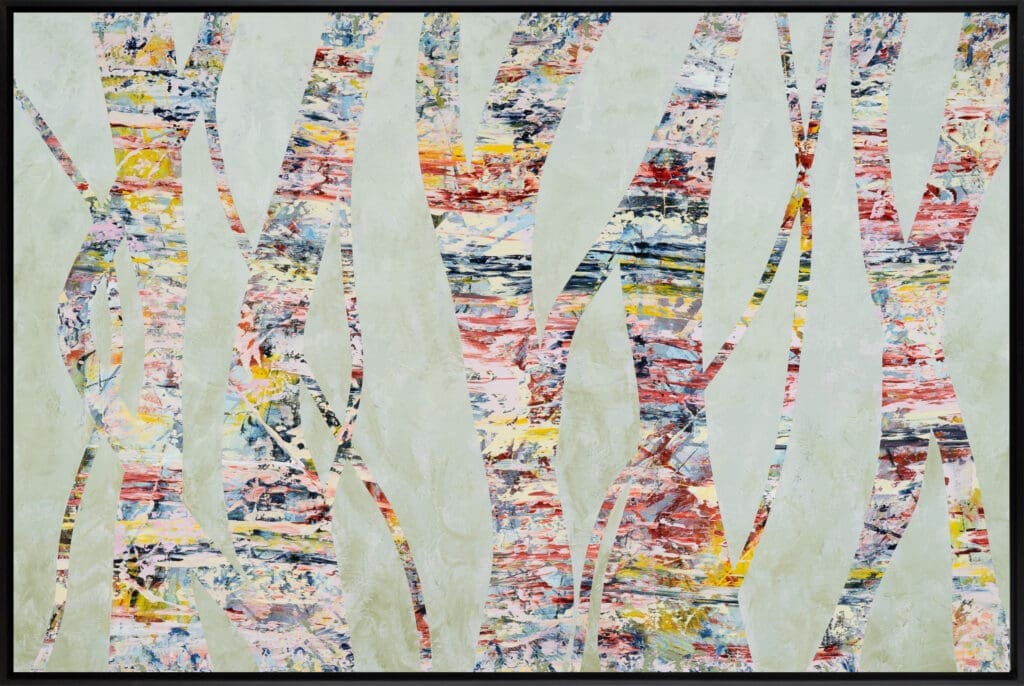 How Does Skillicorn Use wabi-sabi?
David Skillicorn's series artfully embodies this aesthetic concept, through the finished work, as well as the creative process. Skillicorn acknowledges the concept of Impermanence each time he adds a new layer to a piece, or scrapes away and reveals strokes and colors beneath. The repetition and flow of the brush across the canvas becomes a mindfulness practice of its own.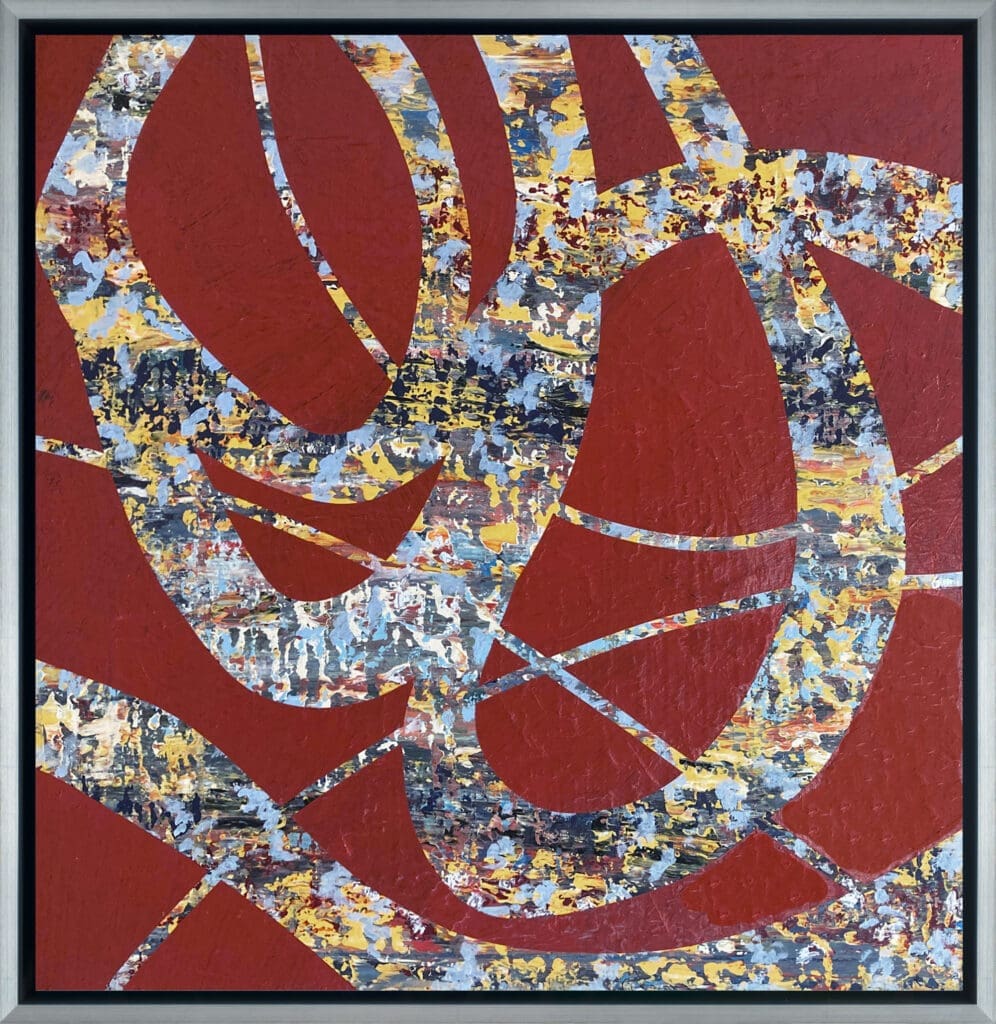 Asymmetrical and organic, Skillicorn's paintings evoke the flow of nature. The winding forms may also call to mind another art form related to wabi-sabi: kintsugi, the practice of mending broken pottery with metallic lacquer, emphasizing the breakage rather than disguising it.
The continuous movement of Skillicorn's works, with their commanding colors and shapes, capture the viewer's attention, while allowing space to ponder the philosophical and aesthetic implications.
David Skillicorn: View More Work | Learn More