On May 11th, the 2019 Venice Biennale Art Exhibition officially opened to the public. Located throughout Venice, Italy, the exhibition represents contemporary artists from all over the world. This year's theme is "May You Live in Interesting Times," and "will focus on the work of artists who challenge existing habits of thought and open up our readings of objects and images, gestures and situations."
One of the highlights is Italian artist Lorenzo Quinn's oversized sculpture Building Bridges. Reaching up almost 50 feet high, six pairs of hands join together to form a bridge across the Venice canals. The piece sends a powerful message about international unity. Each set of touching hands is represents a different value: friendship, wisdom, help, faith, hope, and love.
View this post on Instagram
Hands are an important feature of Quinn's work, whether oversized or small-scale. He enjoys the technical challenge of sculpting hands, as well as their symbolic significance, stating "The hand holds so much power – the power to love, to hate, to create, to destroy."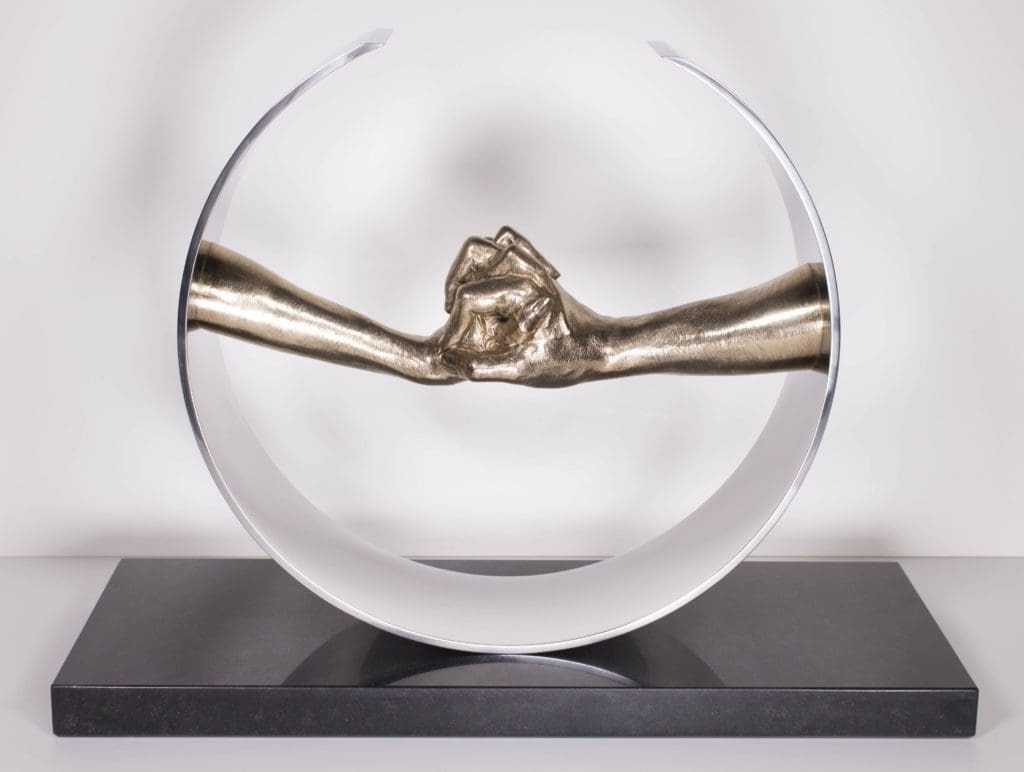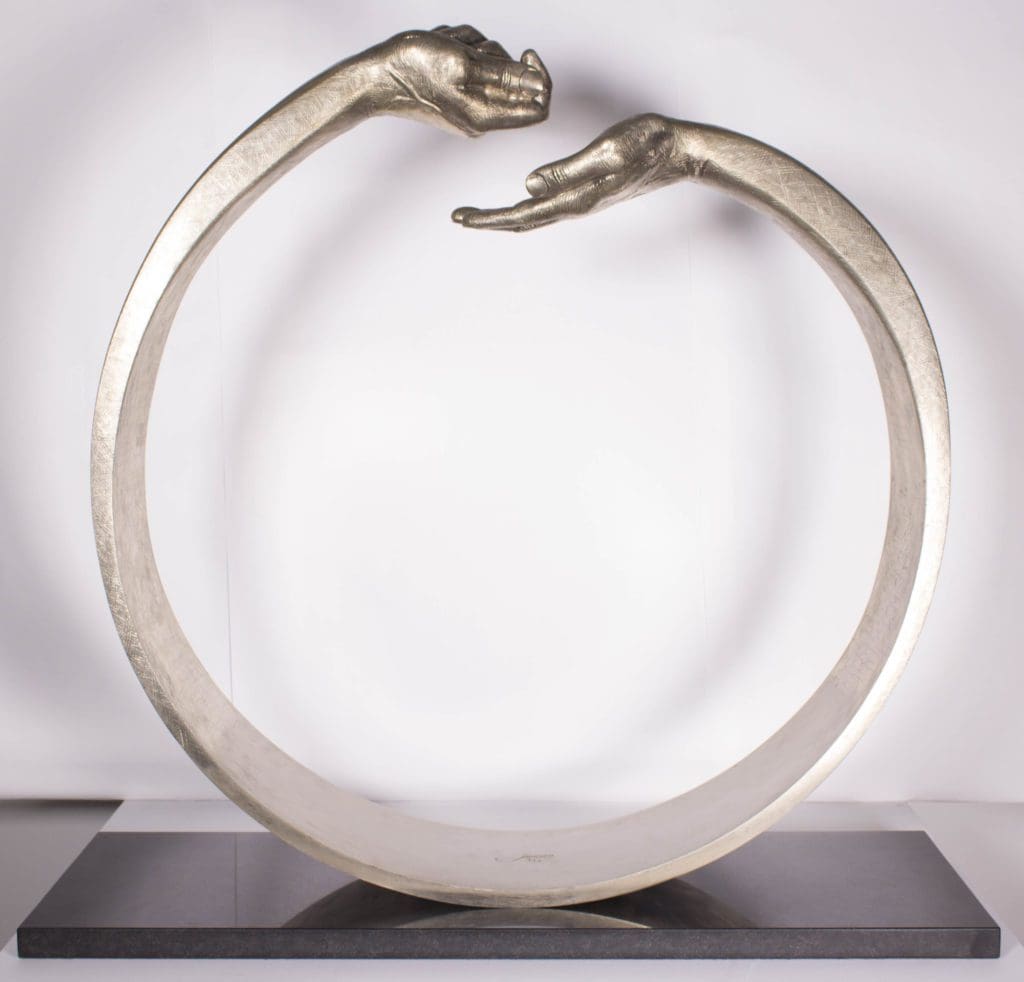 Visit the gallery closest to you to view our pieces by Lorenzo Quinn in person. For more information about Building Bridges, visit www.lorenzoquinnbuildingbridges.com.