"In Taoism, the main concept is being in the middle, not being judgmental and bringing forth spontaneously. It reflects my art process of meditation as an "abstract gaze", which is a certain way of looking and thinking that prioritizes states of formlessness and energy (ch'i). For me, ch'i is the life force that animates and connects things. The resulting energy, or ch'i, helped in exploring the idea of self" – Hyunmee Lee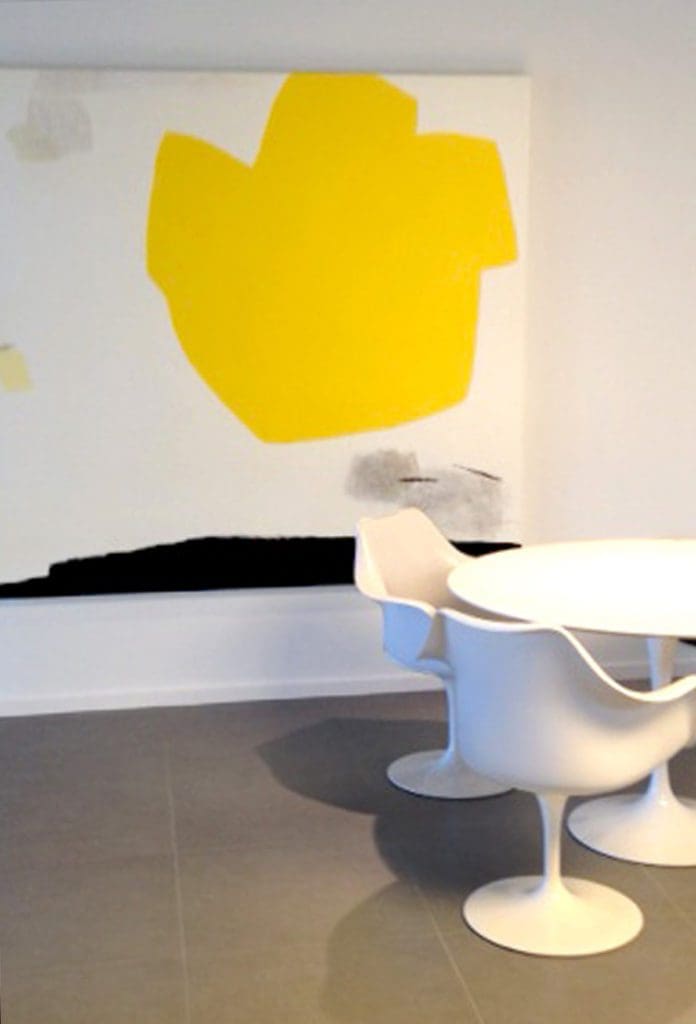 Hyunmee Lee's "Take June" makes a statement with its larger than life presence in this dining space.
Lee's bold color exudes energy, yet her balanced composition creates serenity. This painting is the perfect complement to the clean lines of the nearby mid-century modern table and chairs.