These new arrivals have striking black and white color palettes that let their sophisticated compositions sing.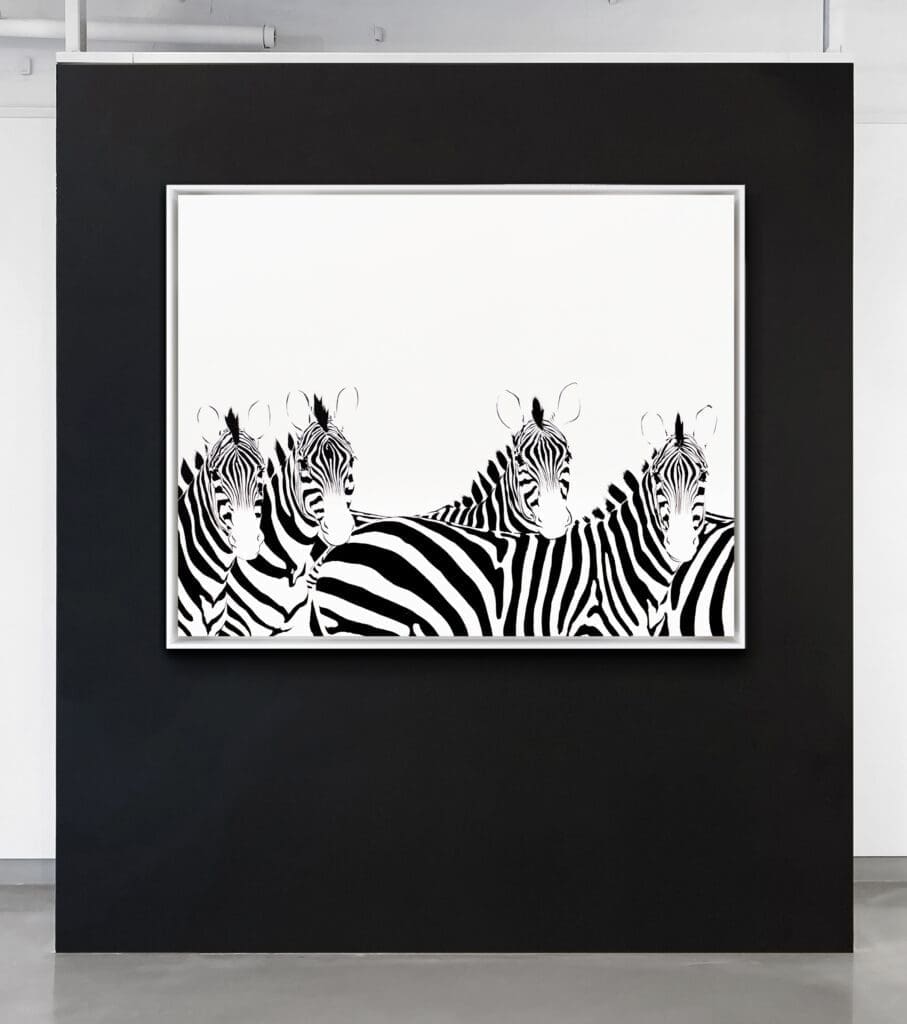 Joshua Brown's painting approach is bold and graphic, and our newest arrivals push this style even further. The backgrounds and foregrounds blend together in these black and white pieces, creating dynamic compositions that highlight his playful subjects.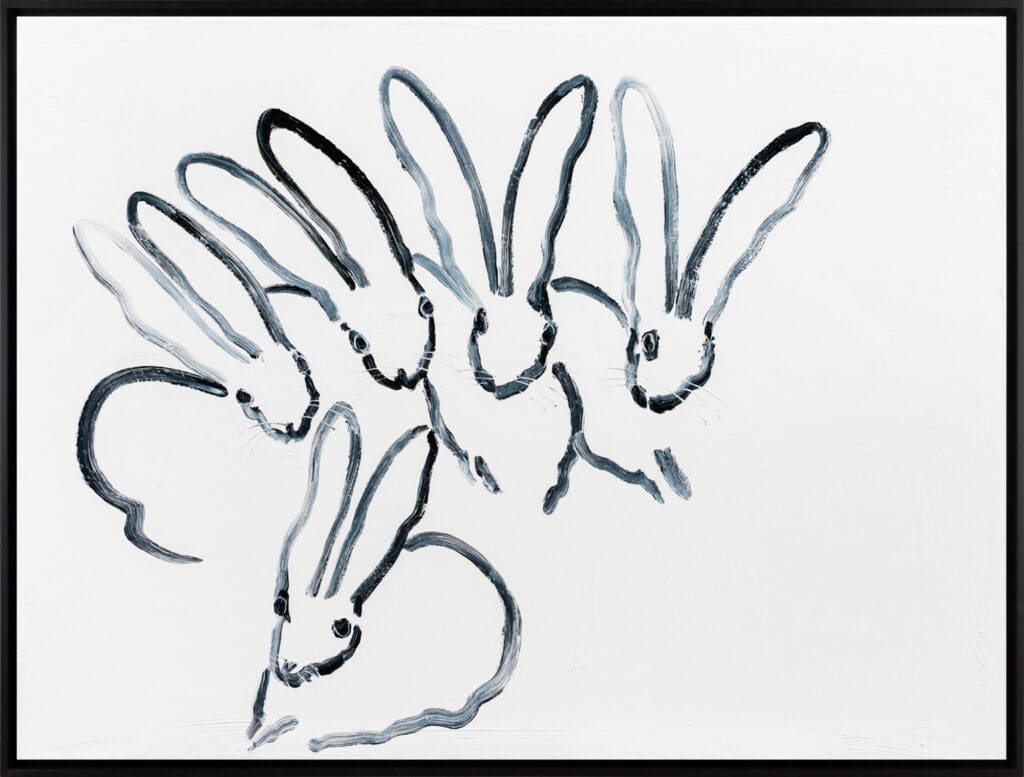 Hunt Slonem's body of work has continued to evolve over the years as the artist explores diamond dust, glass and metal sculpture, neon, and other mixed media. With its minimalist grouping of bunnies, 5 Sparse Hutch gets down to basics, emphasizing the expressive bunny outlines that are so iconic to his work.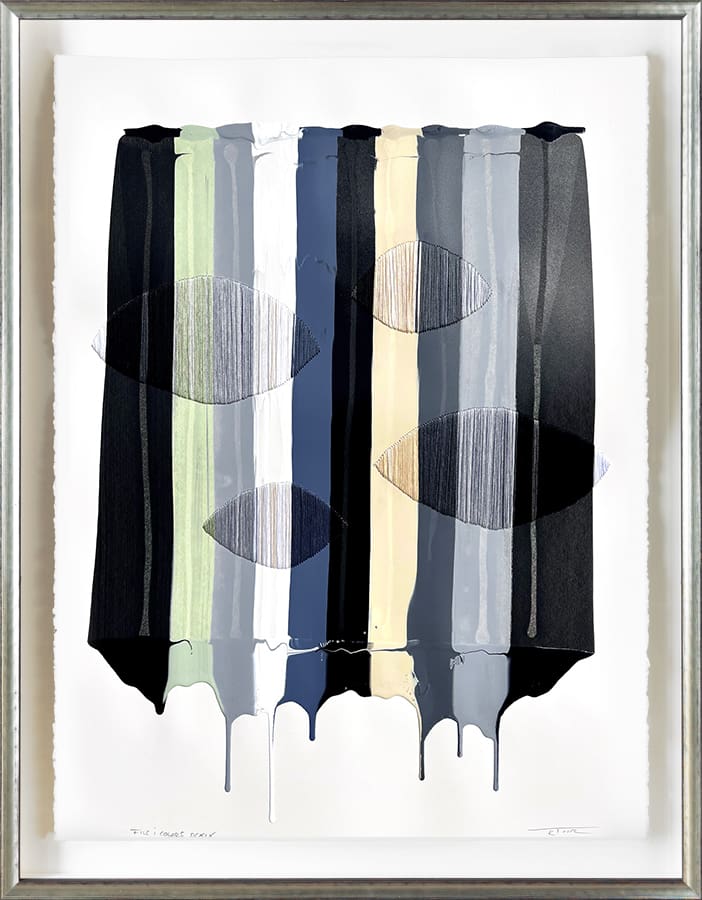 This neutral toned piece is one of several new arrivals from De la Torre's Fils I Colors series on paper. The seamless blending of embroidery and paint on paper gives these works a unique sense of depth. Each one tells a story with its palette—what do these colors say to you?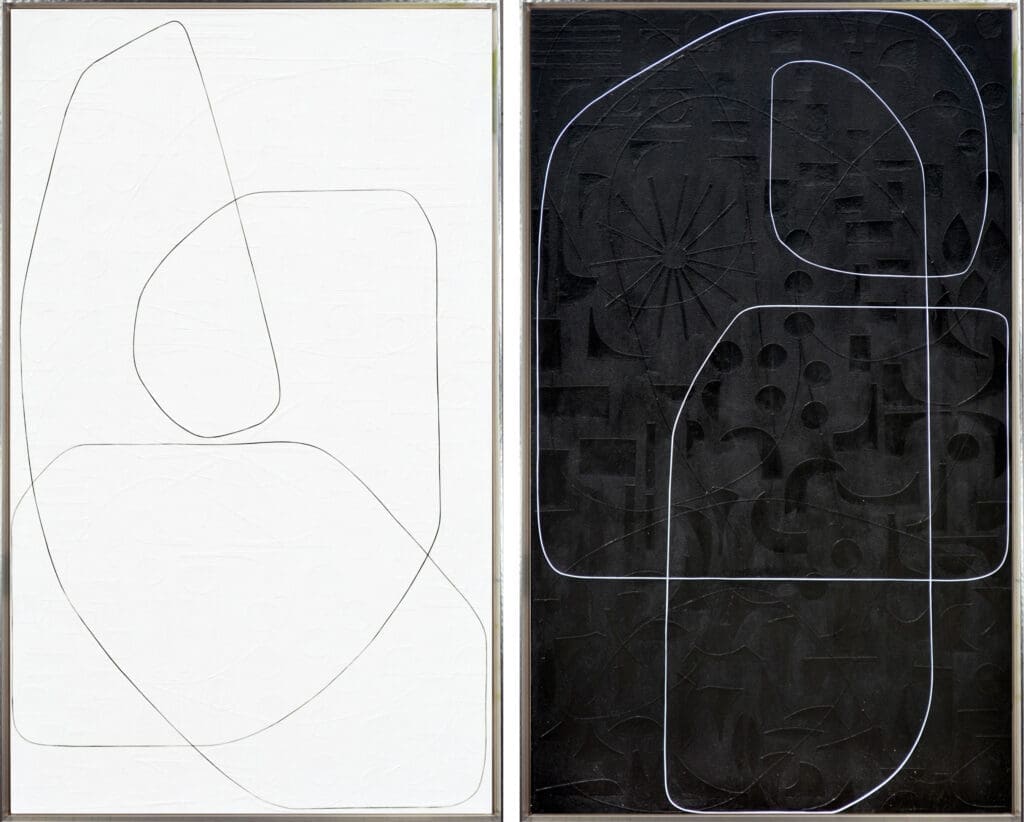 Balance and harmony come into play in Maura Segal's work, and the black and white contrast of this duo accentuates that balance further. Segal creates interesting textures and patterns with layers of hand cut paper that catch the light and make the pieces come alive.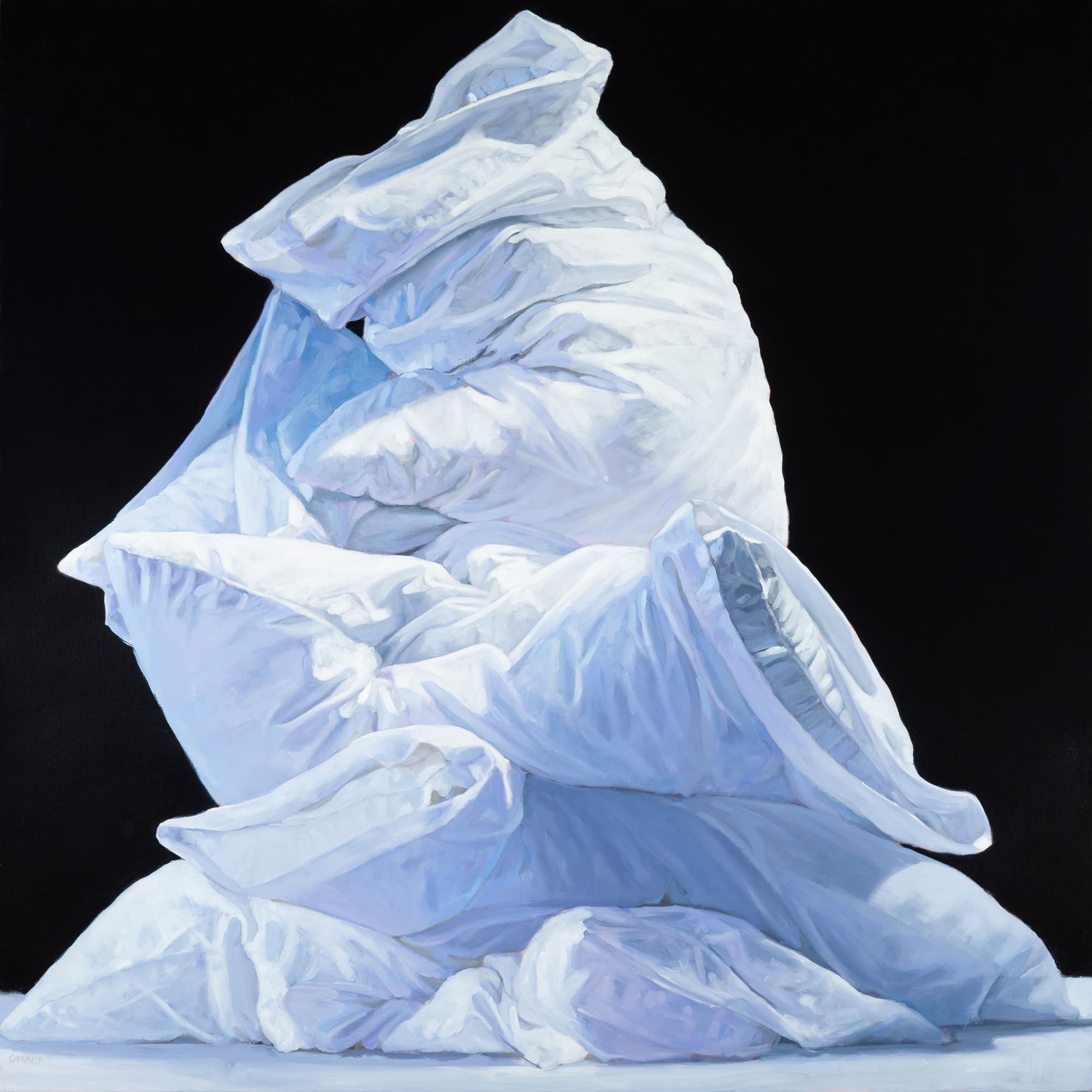 Carol O'Malia's pillow paintings capture the beauty of the ordinary, day to day moments that we often overlook. Though this piece has a black and white "look," you can see O'Malia's mastery of subtle color in the velvety background, soft violet shadows, and delicate highlights.