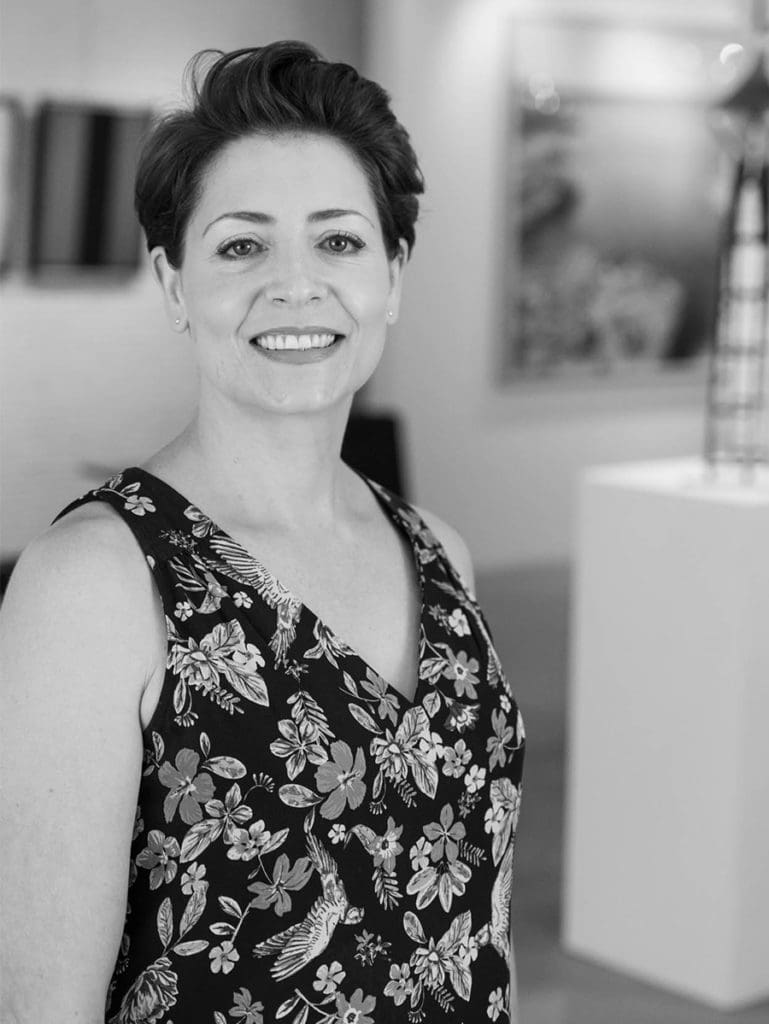 "This modern space has neutral furnishings perfect for many types of artwork. I chose three works that could each infuse a different feeling." –Marcie
Marcie's diverse picks demonstrate that there's no right or wrong answer when choosing a piece for your space—it's all about what resonates with you and reflects your personality. What would you place in this space?

Barber, First of Spring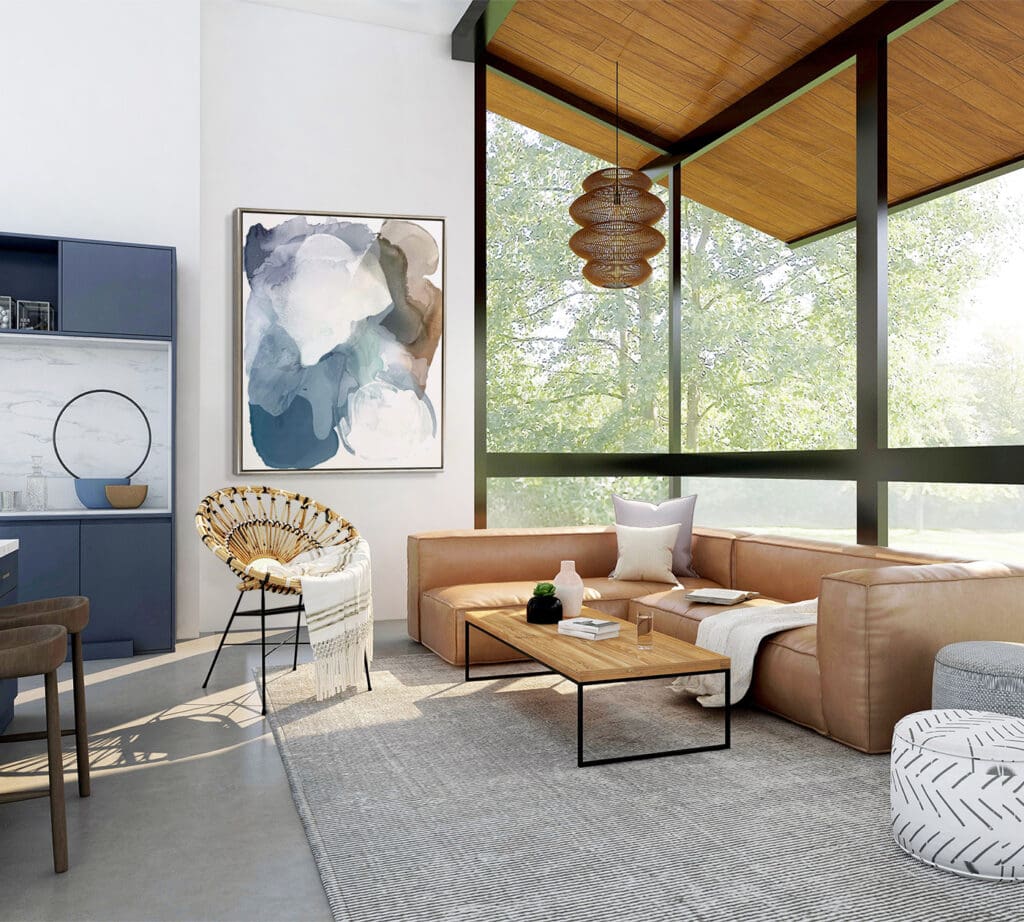 First of Spring by Liz Barber is organic and relaxing. The wall is filled with colors that will calm any mind at the end of the day.  
Liz Barber: View More Work | In the Artist's Studio | On the Wall
Vargassal, Sugar Heist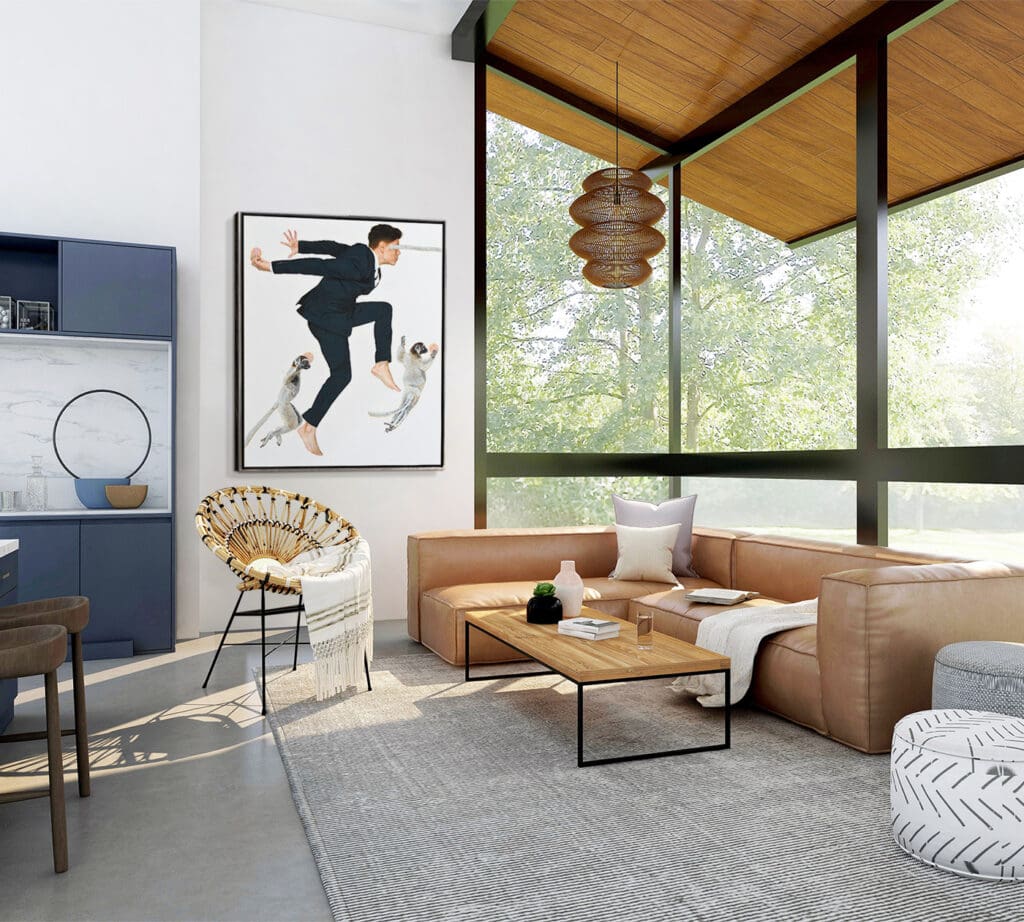 Ariel Vargassal's new piece Sugar Heist is lively and unexpected, injecting humor and positivity into the space.
Ariel Vargassal: View More Work | In the Artist's Studio | On the Wall
Segal, Spinning Top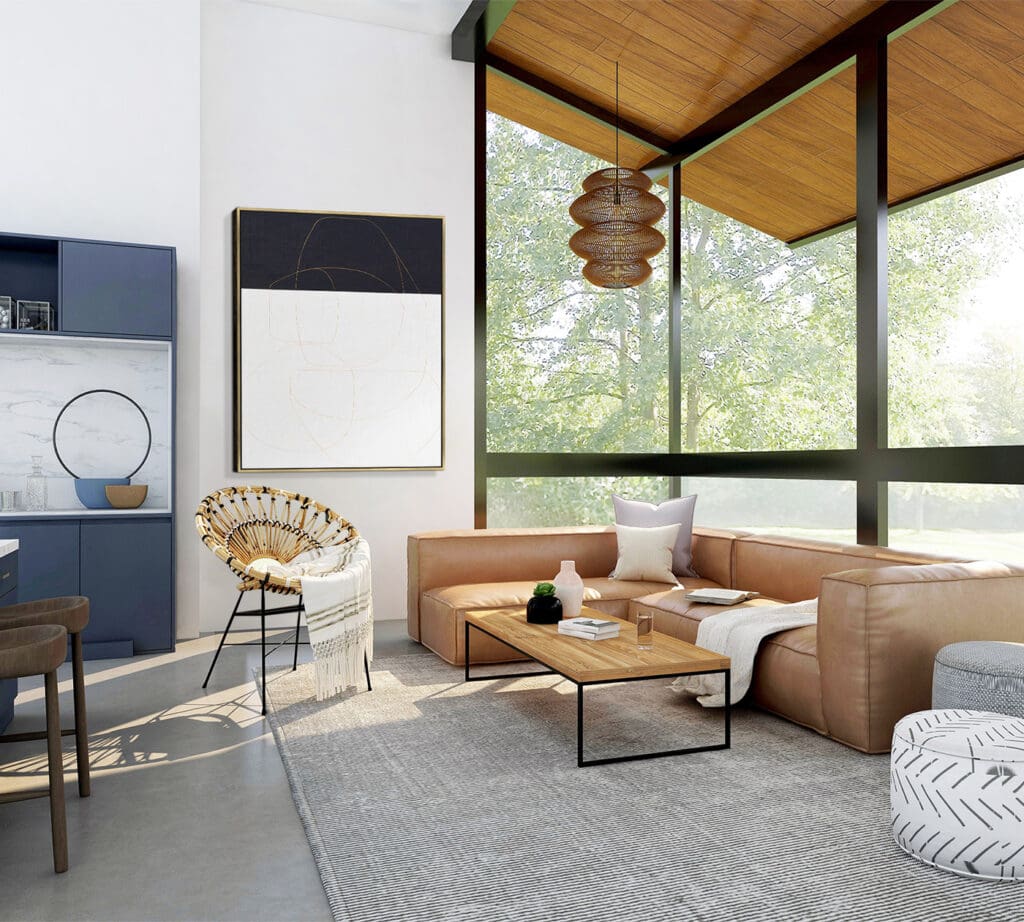 Maura Segal's Spinning Top is sophisticated and bold.  Her pieces have a hidden layer of texture beyond the seemingly simple foreground that adds personality and interest.
Maura Segal: View More Work | Inside the Studio | On the Wall