Activate a space with art that plays! Many of our artists have certainly enjoyed "thinking outside the box," and we are loving it. These pieces go beyond the rectilinear confines of a more traditional square frame and embrace mastery of form. 
Turn Heads and Canvases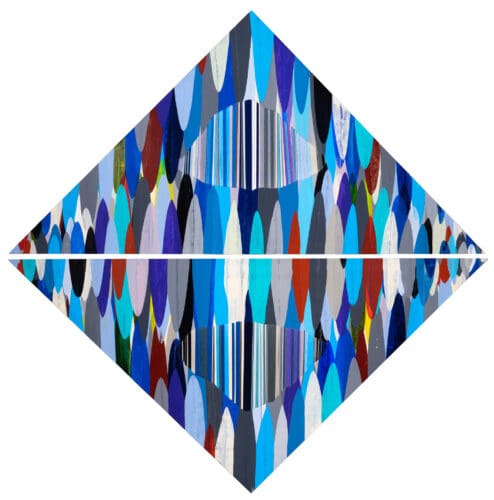 This diptych from Raul de la Torre is definitely a conversation-starter. The negative space running through the middle creates both tension and interest in the piece. De la Torre's painstaking technique of layered paint with meticulously-matched and hand-stitched embroidery feels topsy-turvy in this dynamic arrangement. 
Learn more about Raul de la Torre and browse other works
Introduce New Shapes to Your Collection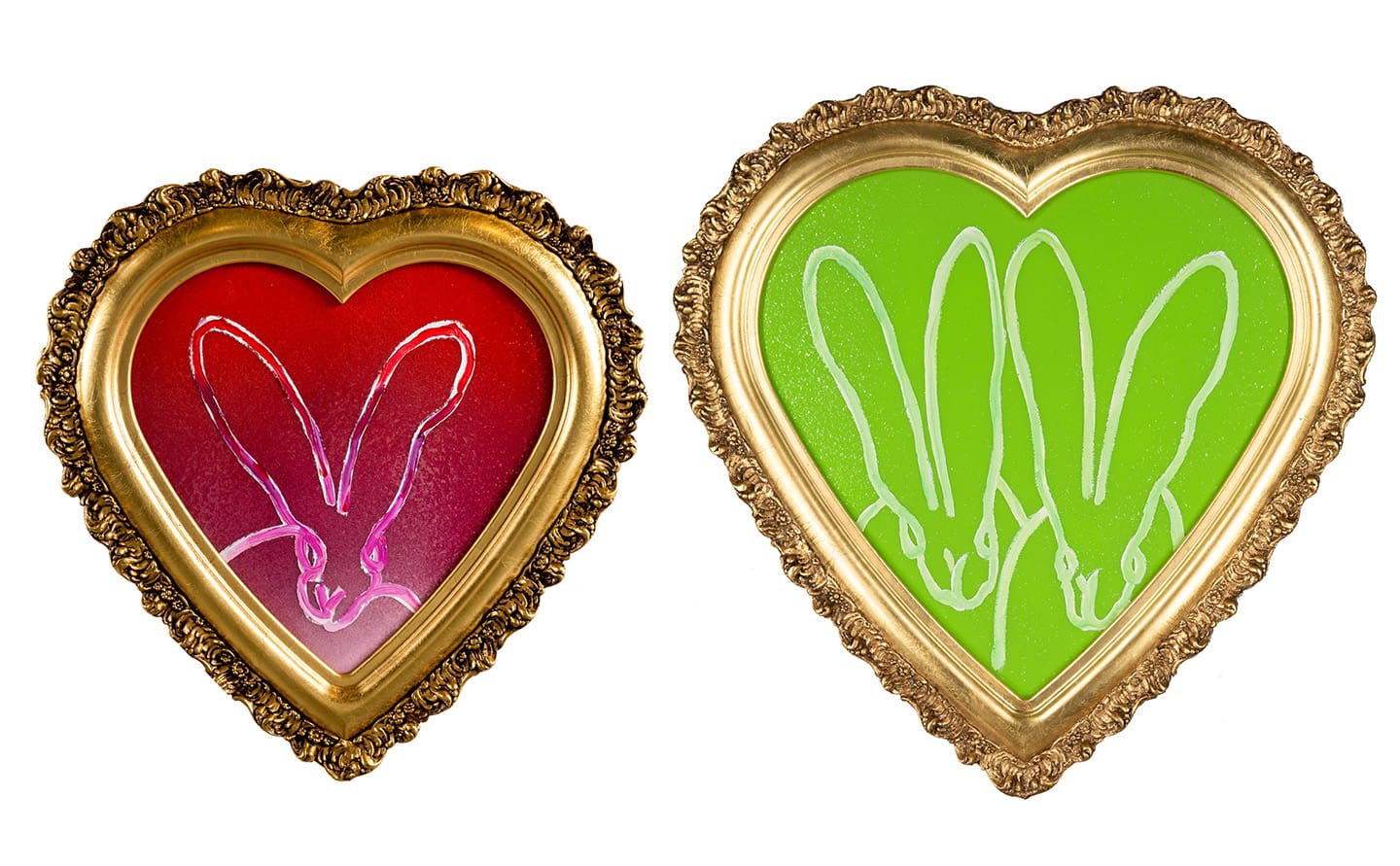 Whether you love bunnies, love antique gilded frames, or just love LOVE, these romantic pieces by Hunt Slonem are sure to draw the eye and prompt a smile. The heart-shaped composition lends itself well as a solitary statement piece, or as part of a playful, curated gallery wall. Pair with ovals and more ornate frames for a maximalist effect. 
Learn more about Hunt Slonem and browse other works
Find Serenity in the Round
We have featured a few circular pieces in the past, but this rondelle is a first for us from Shivani Dugar. Her use of cool, serene blues and expressive painterly forms are balanced by the unexpected and delightful round canvas. The overall effect is both calming and enchanting. 
Learn more about Shivani Dugar and browse other works
Add Dimensionality with a Wall-Mounted Sculpture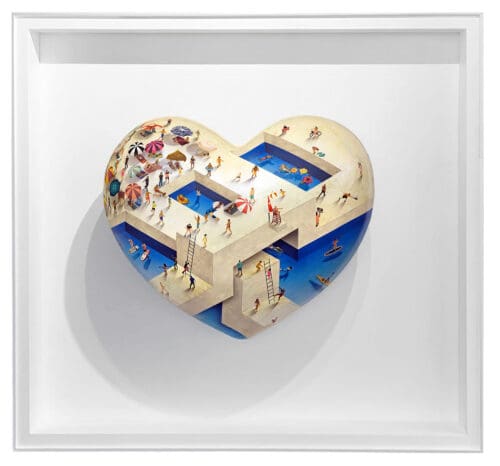 This playful piece by Craig Alan is summer fun incarnate. The overlapping layers remind us of M.C. Escher's twisting geometry, populated by Alan's unique figures enjoying themselves with a lifeguard on duty! This dynamic, three-dimensional work is situated in a crisp white square frame. See a video of this piece here.
Learn more about Craig Alan and browse other works