We're excited about a new group of dynamic paintings by Sherri Belassen that recently arrived in our galleries. In her newest works, Belassen depicts a range of subject matter with vibrant colors and exaggerated, dream-like proportions. As always, Belassen creates unique compositions with her use of negative space, layering, repetition, brush marks, and palette knife scraping.
A Swath of Blue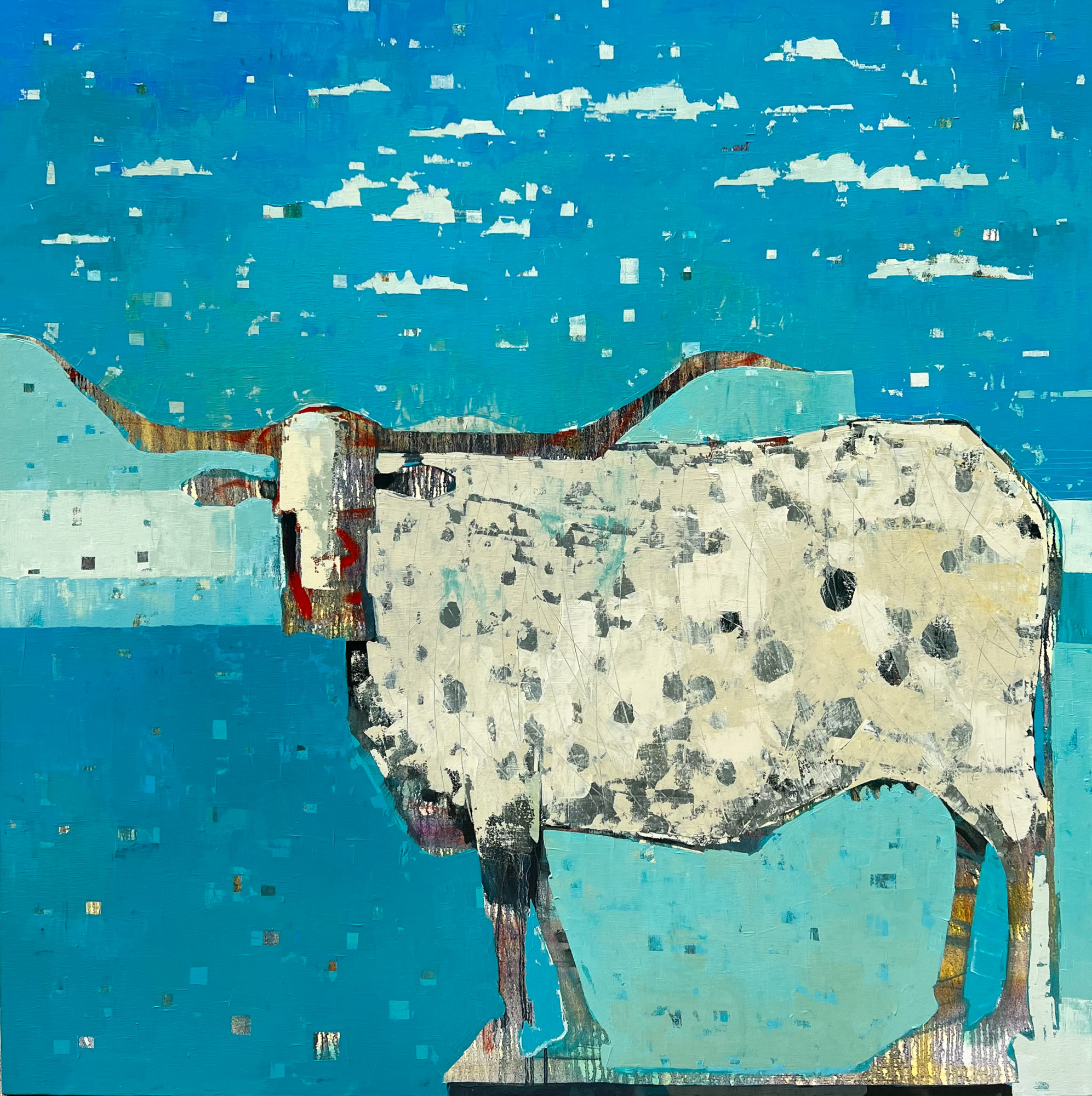 In Cloudy Vision, Belassen's use of negative space creates a feeling of vast openness. The bull's stance projects an aura of quiet strength; he becomes one with his surroundings as his horns curve over the terrain in the background and his hooves soften into the land below. Belassen uses repetition throughout the piece, with variation in shape and texture, to depict the clouds as well as the bull's mottled markings.
Bold Contrast in Color
Push Play captures a moment of carefree joy, suspended in time. The light blue expanse of sky stretches out across the entire canvas, providing a boundless backdrop to this whimsical dance with gravity.
A Whimsical Garden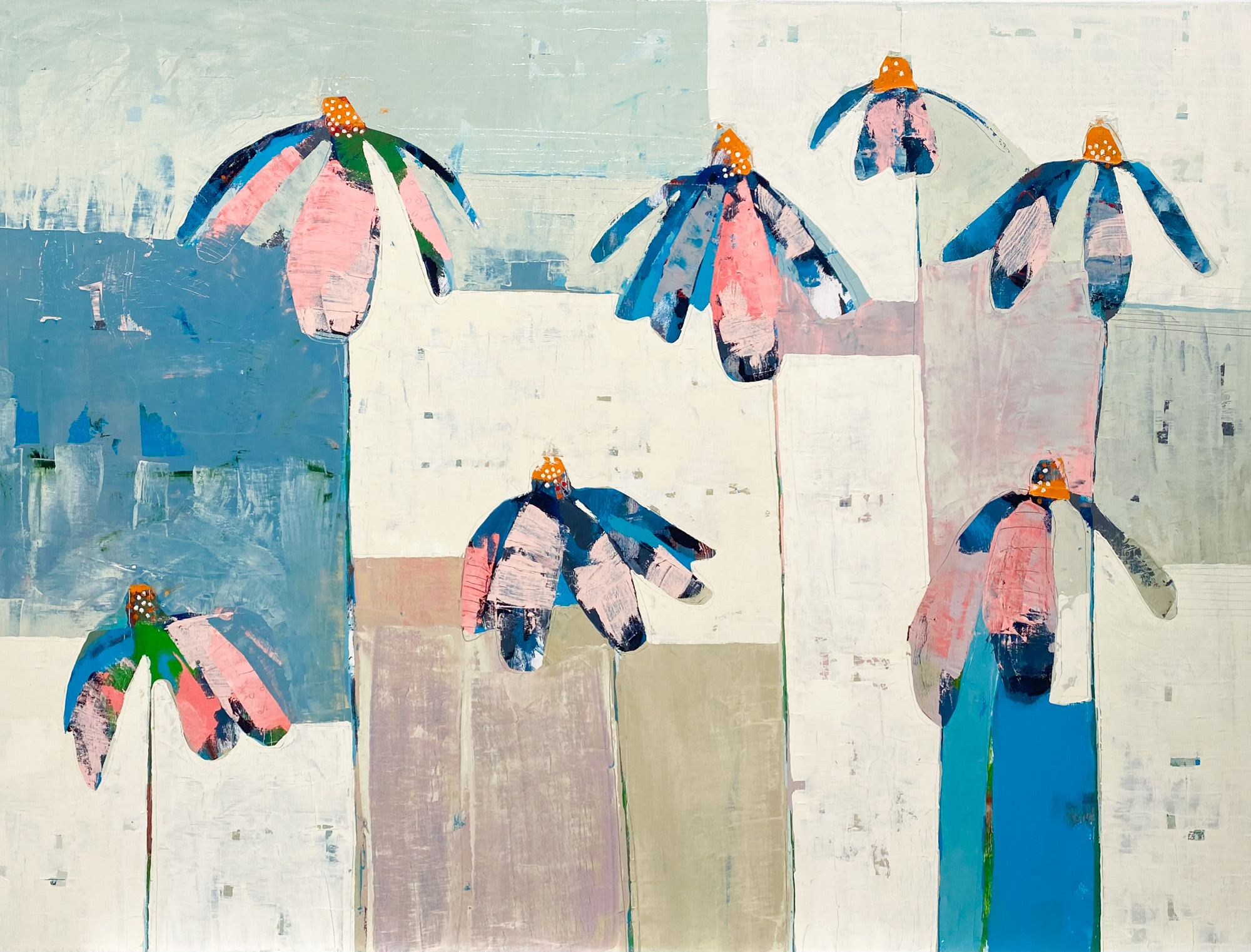 In this piece, Belassen features oversized, playful flowers against a patchwork of colors. Each petal varies with texture, adding a liveliness and unique dynamic to the composition.
Learn more about Sherri Belassen or browse additional new arrivals