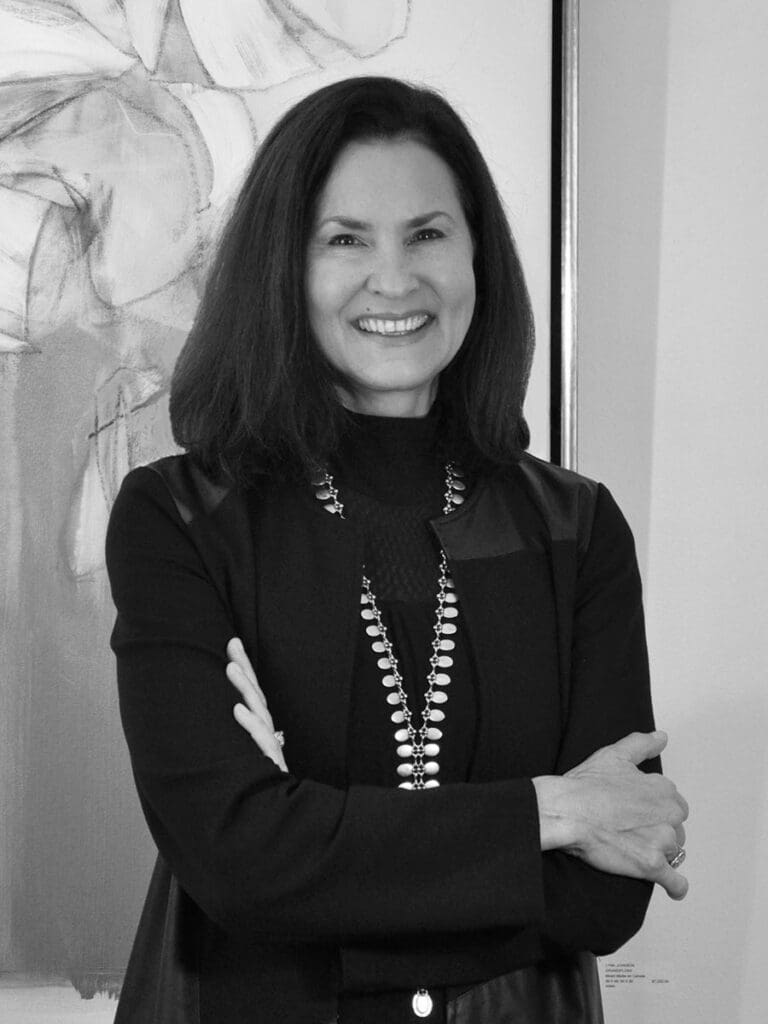 For this warm and elegant living space, I chose three very unique pieces that celebrate the multifaceted nature of women. With vivid and bold forms, these paintings each tell their own story through strong and empowering female subjects.
—Patti
Idea 1: Dames by Rose Masterpol
Rose Masterpol's modern look at the female figure is a fusion of colors, bold outlines and capture the essence of women and jazz music. She skillfully intertwines the worlds of femininity and music depicting "dames" dancing around the canvas. The painting comes alive with strong brushstrokes, with a vivid interplay of colors and movement. The dark, rich palette beautifully mixes with the room's lush velvets and deep gray walls.
View more work by Rose Masterpol.
Idea 2: Three Divas by Dennis Campay
In Dennis Campay's mesmerizing portrayal of a modern cityscape, the viewer is immediately captivated by the trio of divas that command the canvas. Campay's masterful use of color and light create and atmosphere of sophistication and intrigue. This painting complements the simplicity of this room and makes the walls the focal point of the space.
Idea 3: Miss a Thing 4 by Gavin Benjamin
Miss a Thing 4 by Gavin Benjamin is a captivating mixed media piece that effortlessly weaves together a tapestry of textures and pattern. The hand applied Swarovski crystals create a beautiful headpiece for this mysterious woman. Inspired by haute-couture, Benjamin's large scale work is a striking visual narrative that is both intriguing and glamorous.
View more work by Gavin Benjamin.
---
Work with one of our art consultants to find the perfect piece for your space: Schedule a complimentary consultation.