Check out three new pieces that incorporate paper collage for an array of texture and another layer of meaning.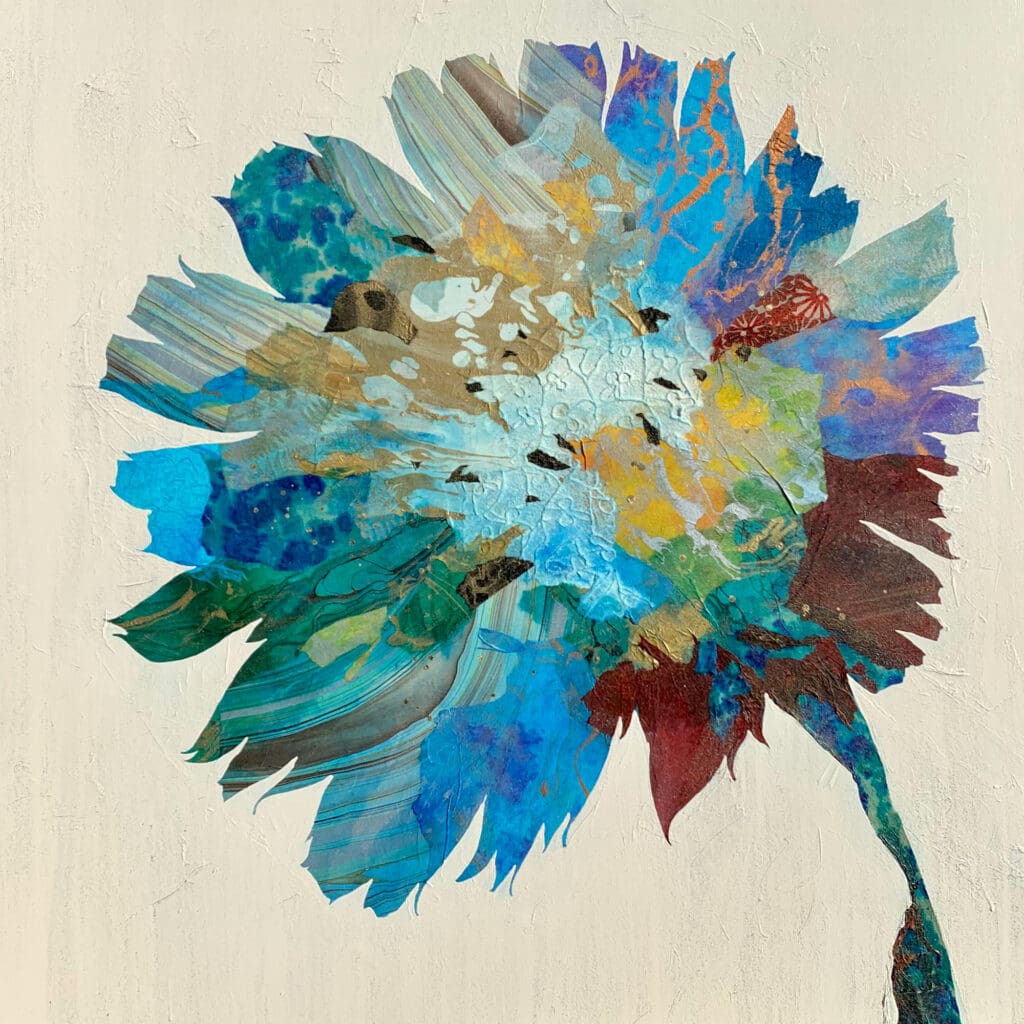 Christopher Peter, New Bloom
Peter is known for his figurative silhouettes that explore the relationship between humans and their environments. This new piece deviates slightly by removing the human element and creating a silhouetted portrait of nature itself. Peter layers acrylic, oil, gold leaf, and handmade papers on canvas to make this vibrant bloom come to life.
See more work by Christopher Peter.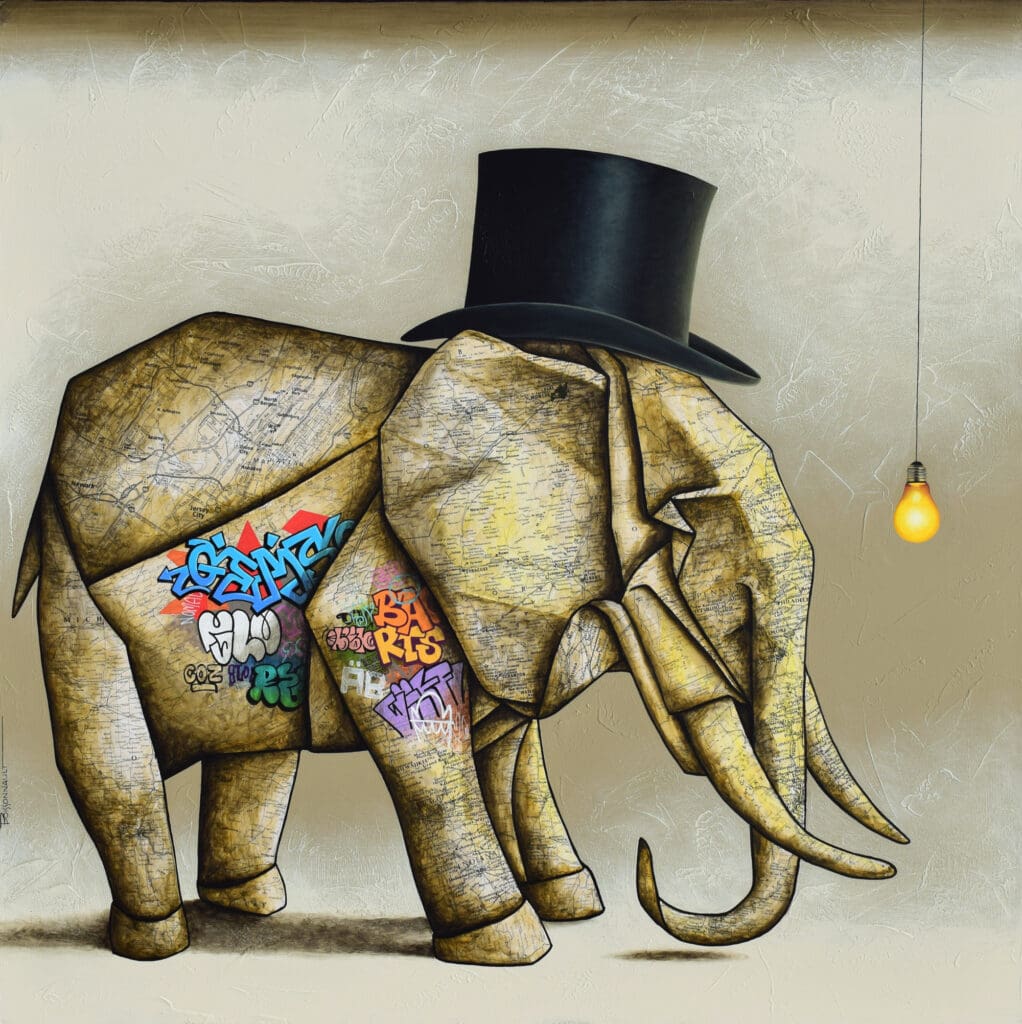 Nathalie Boissonnault, The Road of the Lords
They may be two-dimensional, but Boissonnault's origami animals are in fact created from paper. The artist uses collaged road maps, with locations that often tie in with the theme of the work or have a special significance to her.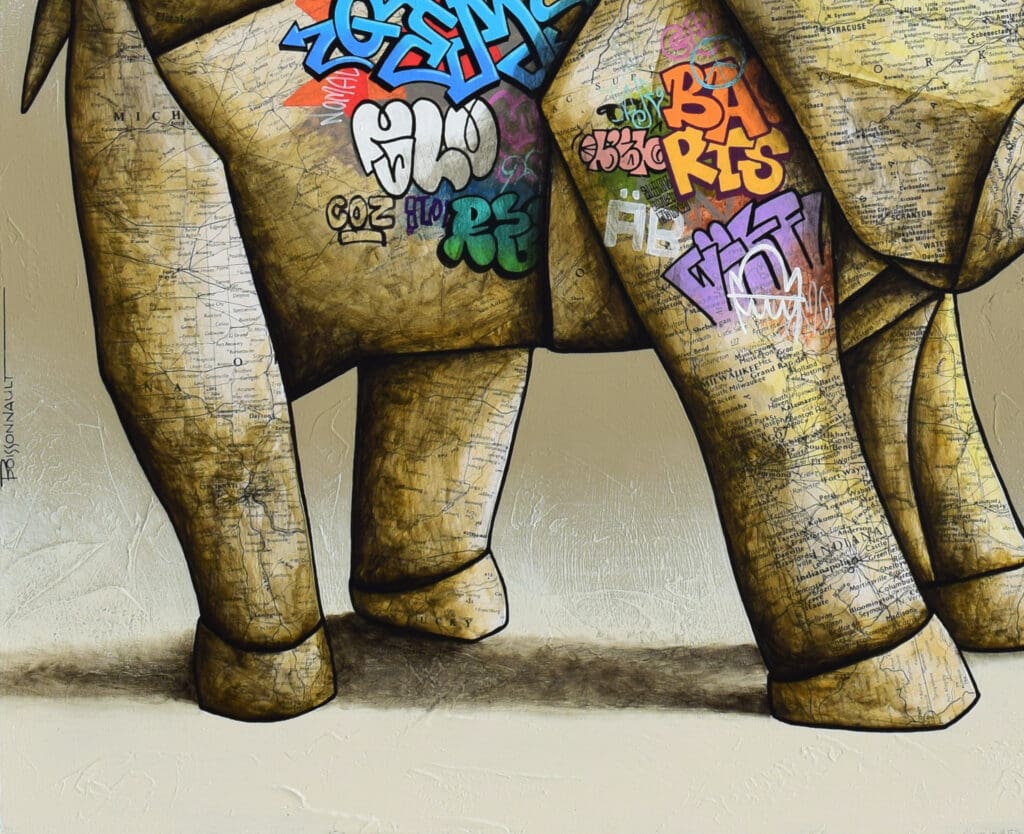 See more work by Nathalie Boissonnault.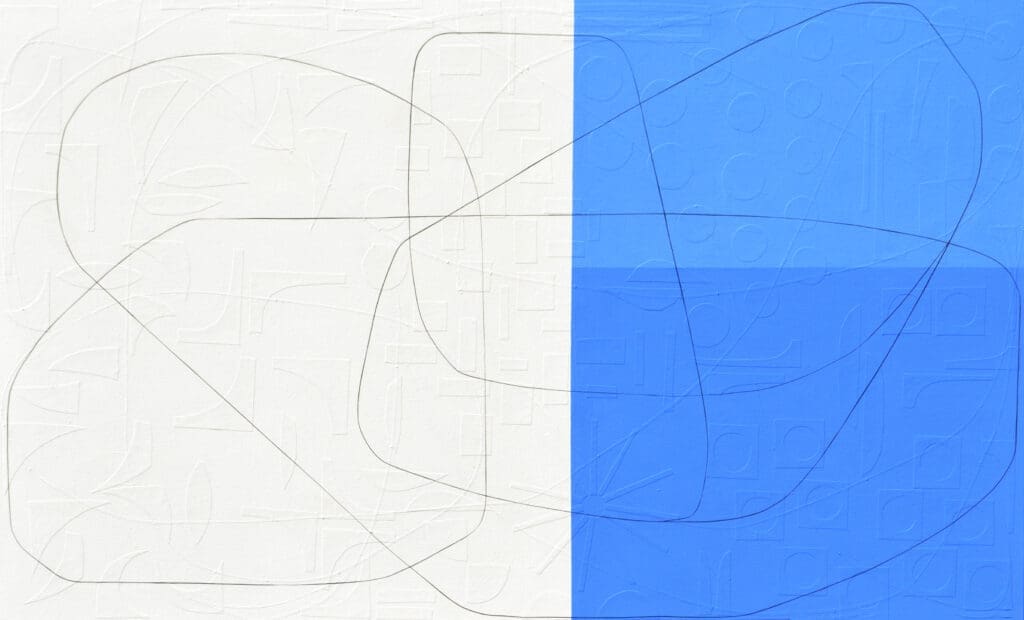 Maura Segal, Jellyfish
Segal juxtaposes acrylic paint with cut paper, exploring the contrast between positive and negative space. The paper element is subtle, but in person, the pieces catch the light to reveal a field of pattern and texture. The delicate lines in Jellyfish appear to be painted on the canvas, but are actually made of thinly cut strips of paper as well.