Whether you're playing off of existing colors, or creating contrast in a neutral space, don't be afraid go bold with a vibrant work of art.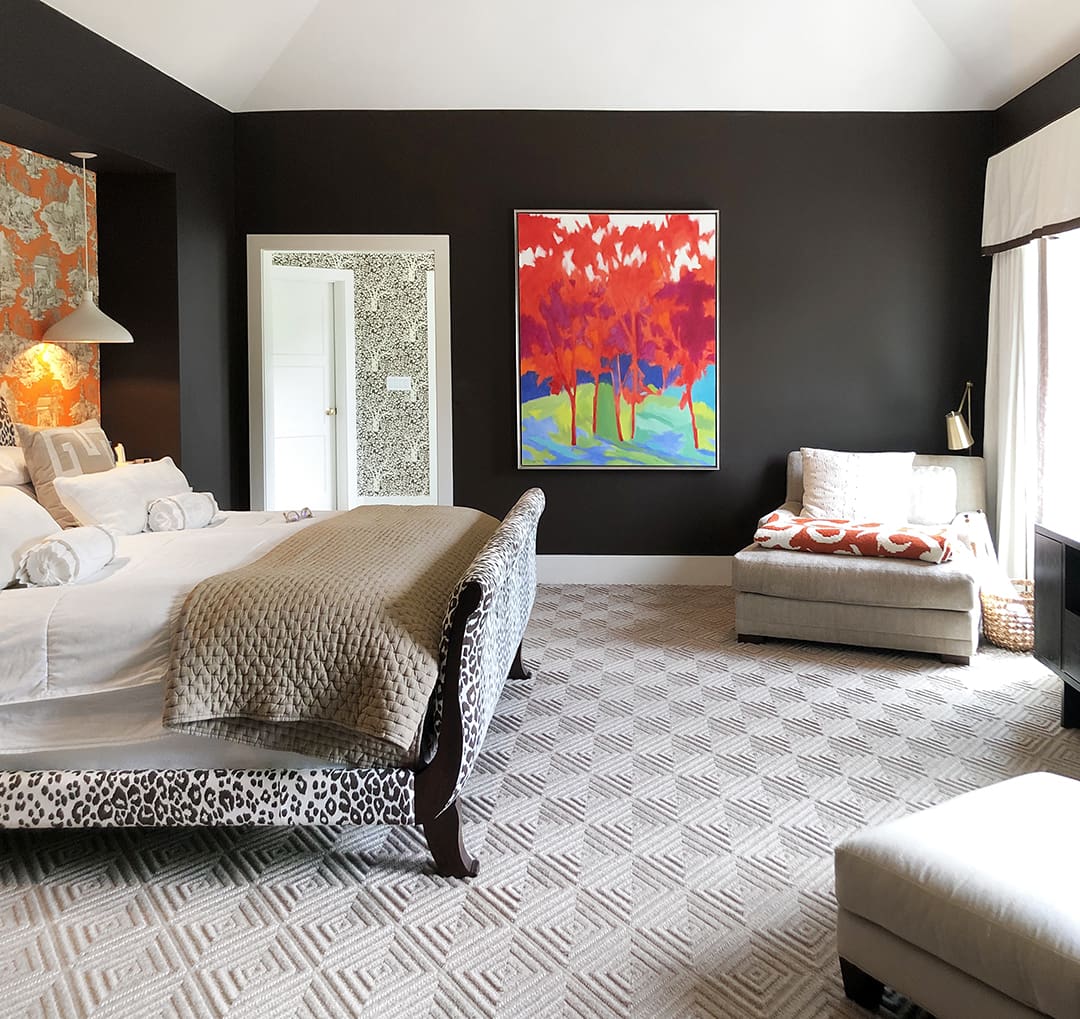 Noice's lively abstracted landscape is right at home in this bedroom designed by Jay Jenkins that plays with color, pattern, and texture. The vivid tones in the piece pop even more against the deep charcoal wall.
View more work by Marshall Noice.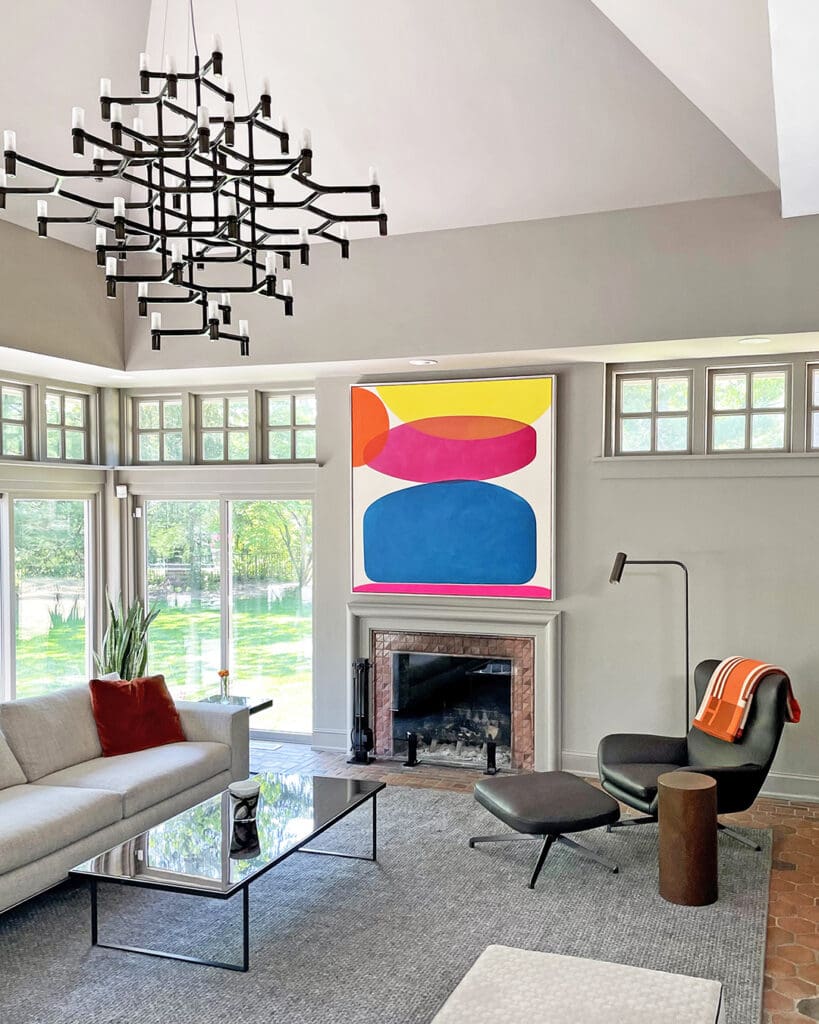 This minimalist piece by Aron Hill makes a bold statement over the fireplace. The understated furnishings and design elements allow the art to become to the focal point in the room.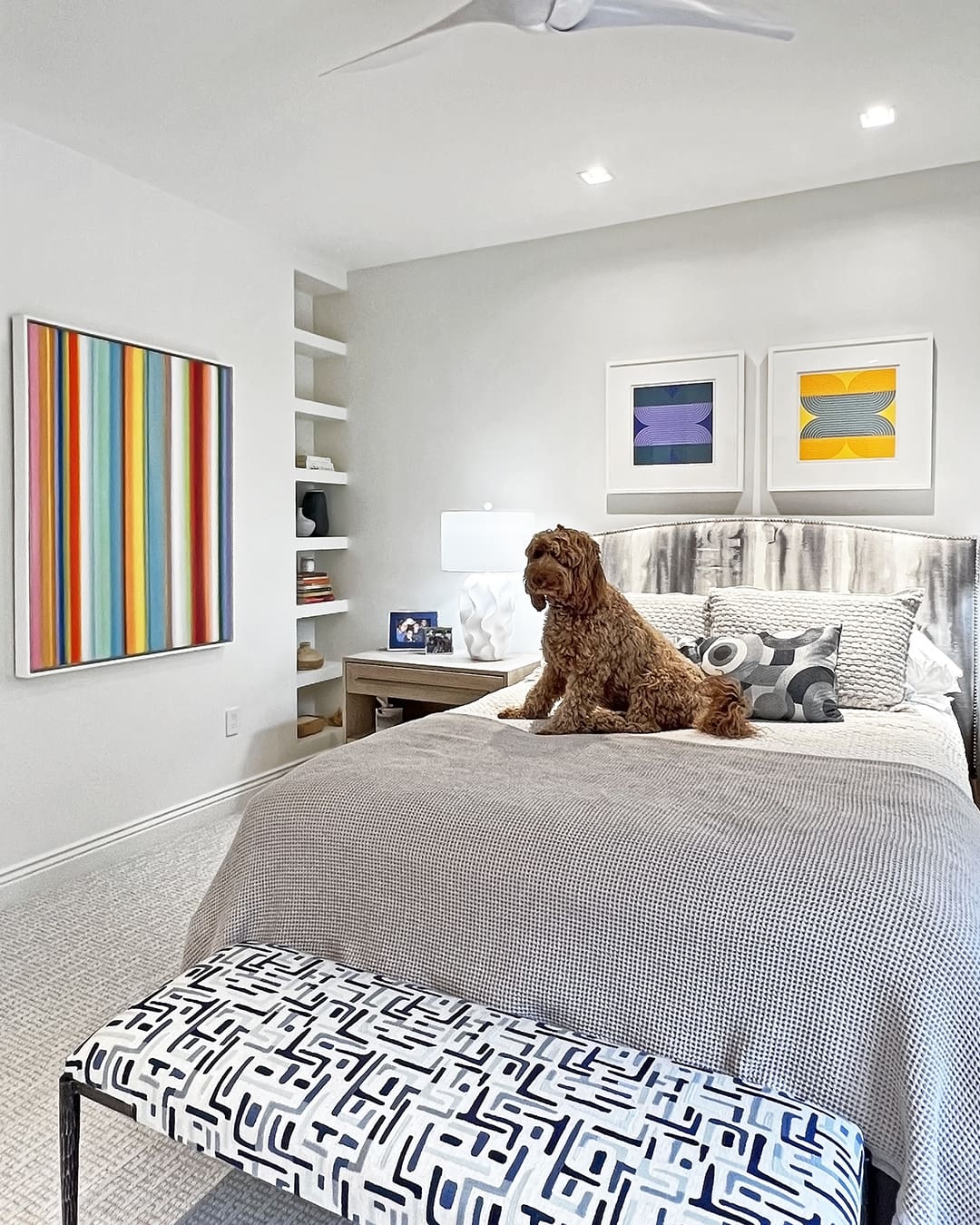 This bedroom creates a fun contrast between black and white and color. The two artists' works complement each other beautifully and add a fresh energy to the space.
View more work by Anda Kubis and Matt Neuman.
---
Feeling inspired?
Browse artwork by color to find something vibrant for your home.