Even though many museums remain closed or at limited capacity, remember that you can still get your fill of art, history, and culture online. Take a "visit" to iconic museums like the Louvre and The Met, and explore some of the world's greatest masterpieces from the comfort of home. (And with no lines or admission fees!) We've come across virtual exhibitions in all different forms—videos, 3D walking tours, interactive shows, and zoomable artwork images that allow you to see the most minute details.
Today, we're highlighting the virtual experience of The Guggenheim in New York City.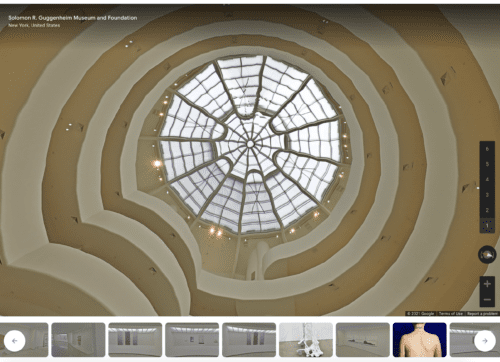 Did we mention the 360 degree views? Direct your view upward in the lobby, and you are met with the famous Guggenheim architecture. You'll notice the numbers 1-6 on the right hand side of the screen. These will transport you to each individual level. The photos along the bottom will take you directly to those specific pieces. The virtual navigation is almost more simple than physically walking through the museum.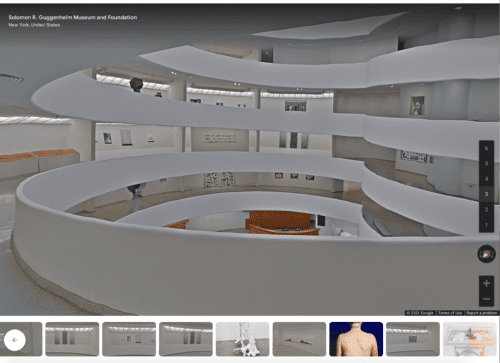 You might lose track of time while you virtually wander The Guggenheim, nearly forgetting you aren't actually there! There are all types of exhibits to enjoy, from installation pieces to photography collections.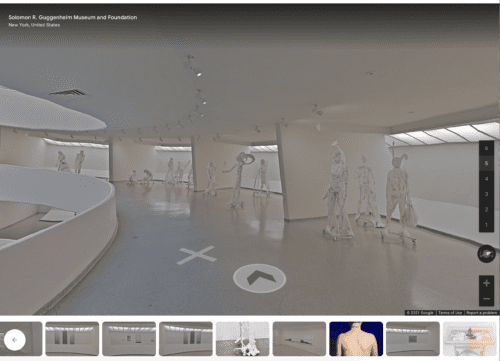 Pawel Althamer | Almech
One exhibition which stands out in particular is Pawel Althamer's Almech on level 5. It is a series of figures sculpted from pigment plastic, plaster, paint, and steel armature. The series was created in 2011 for the Deutsche Guggenheim in Berlin. There, Althamer transformed the exhibition space into an active factory. He moved a portion of his father's plastics manufacturing firm to the gallery where he and his team would produce sculptures of the visitors, live on site!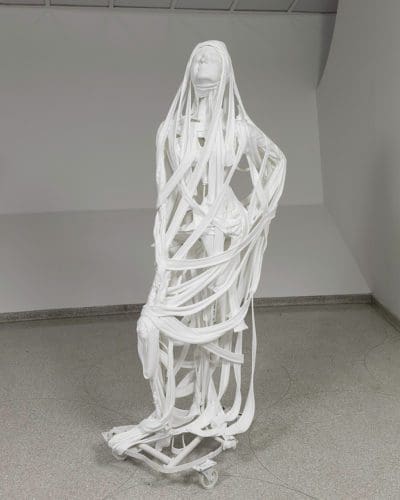 The pieces within Almech have a very unique quality to them. They are both haunting and beautiful with a bit of mystery that draws you in.
Explore our figurative sculpture artists:
Sheila Ganch | Larry Schueckler | Tolla | Don Wilks 
Looking for another virtual tour?
Check out ours here.