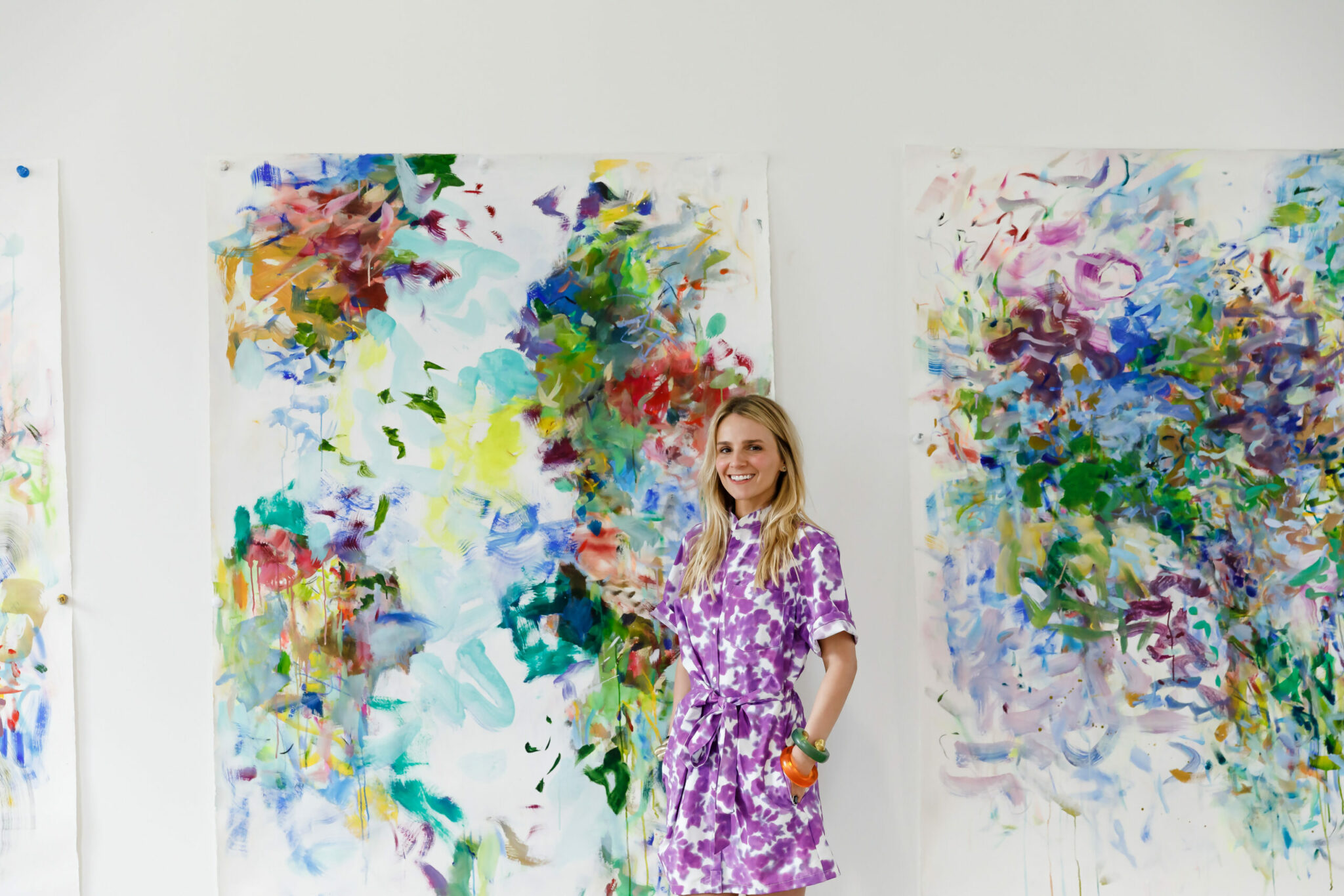 We are so excited to announce that our galleries are now representing acclaimed contemporary artist Carly Allen Martin.
Known for her extraordinary use of color and layering, Allen Martin creates with the intention of tapping into our common humanity. Her abstract works are energetic and optimistic, as they celebrate the beauty of this connection.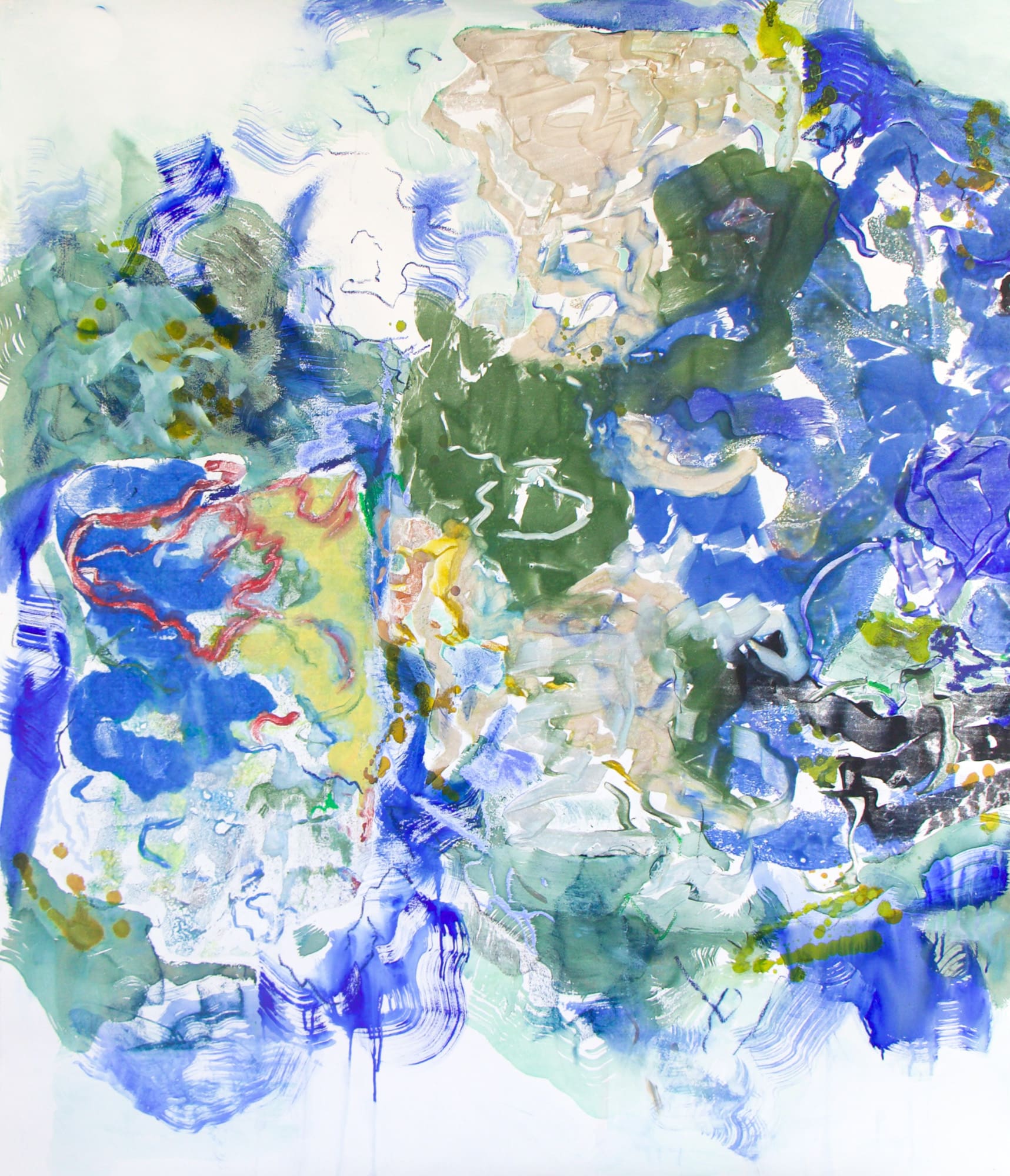 Our newest arrivals include mixed media works on archival paper, panel, and linen. The different textures of the raw surfaces become an important element in the work.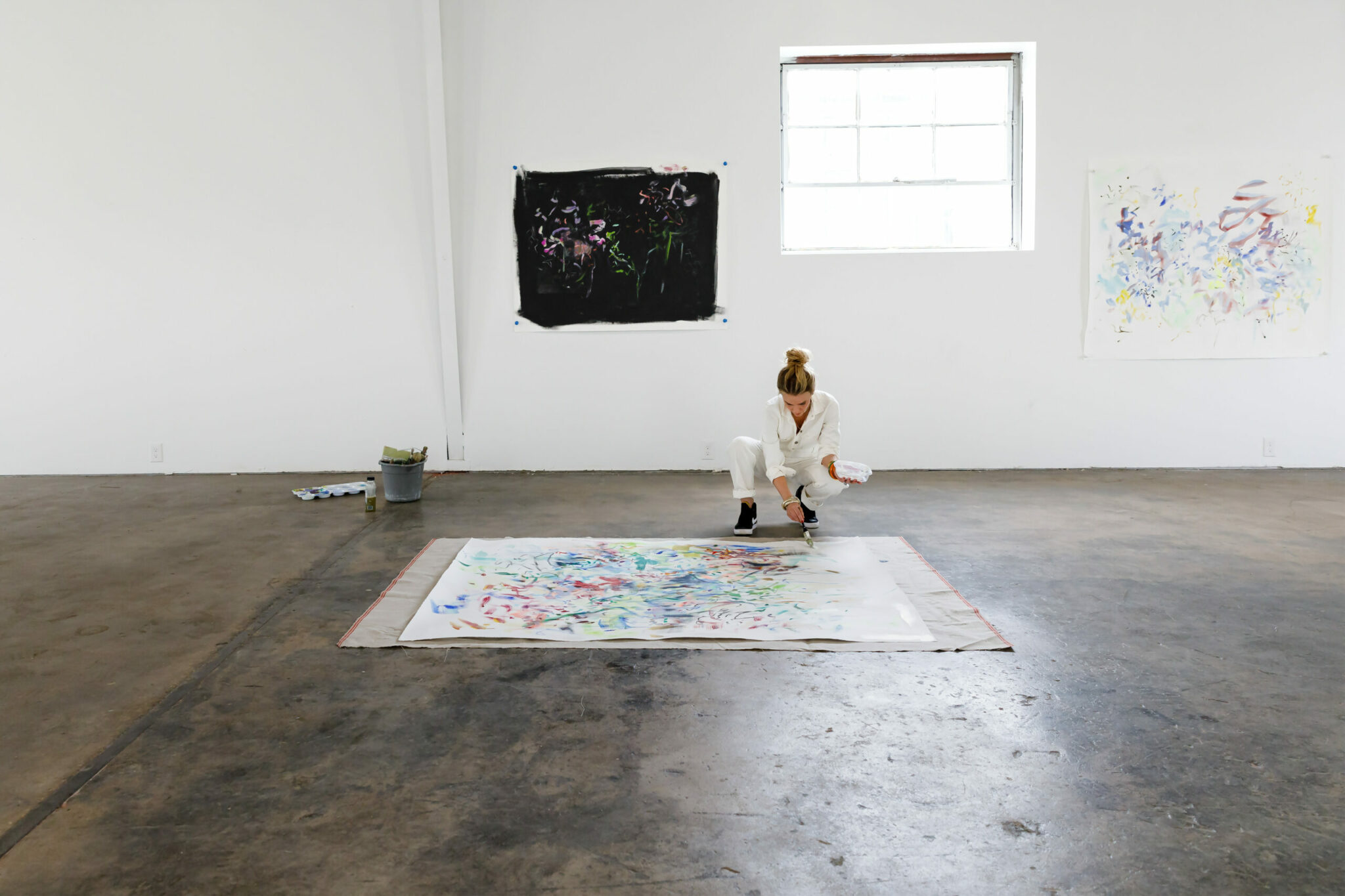 Allen Martin allows spontaneity to play a role in her work, while stopping to assess and reflect on each piece throughout various stages of the process.
My process begins with an oversized roll of archival paper or primed linen. From there, I measure and cut until I have a variety of sizes and textures.

I then lay each work on the floor and begin making marks quickly and spontaneously before pausing, looking, and reflecting, oftentimes leaving the studio in order to return with a fresh eye. In my life and in my work, I have learned the pause is as critical as the mark.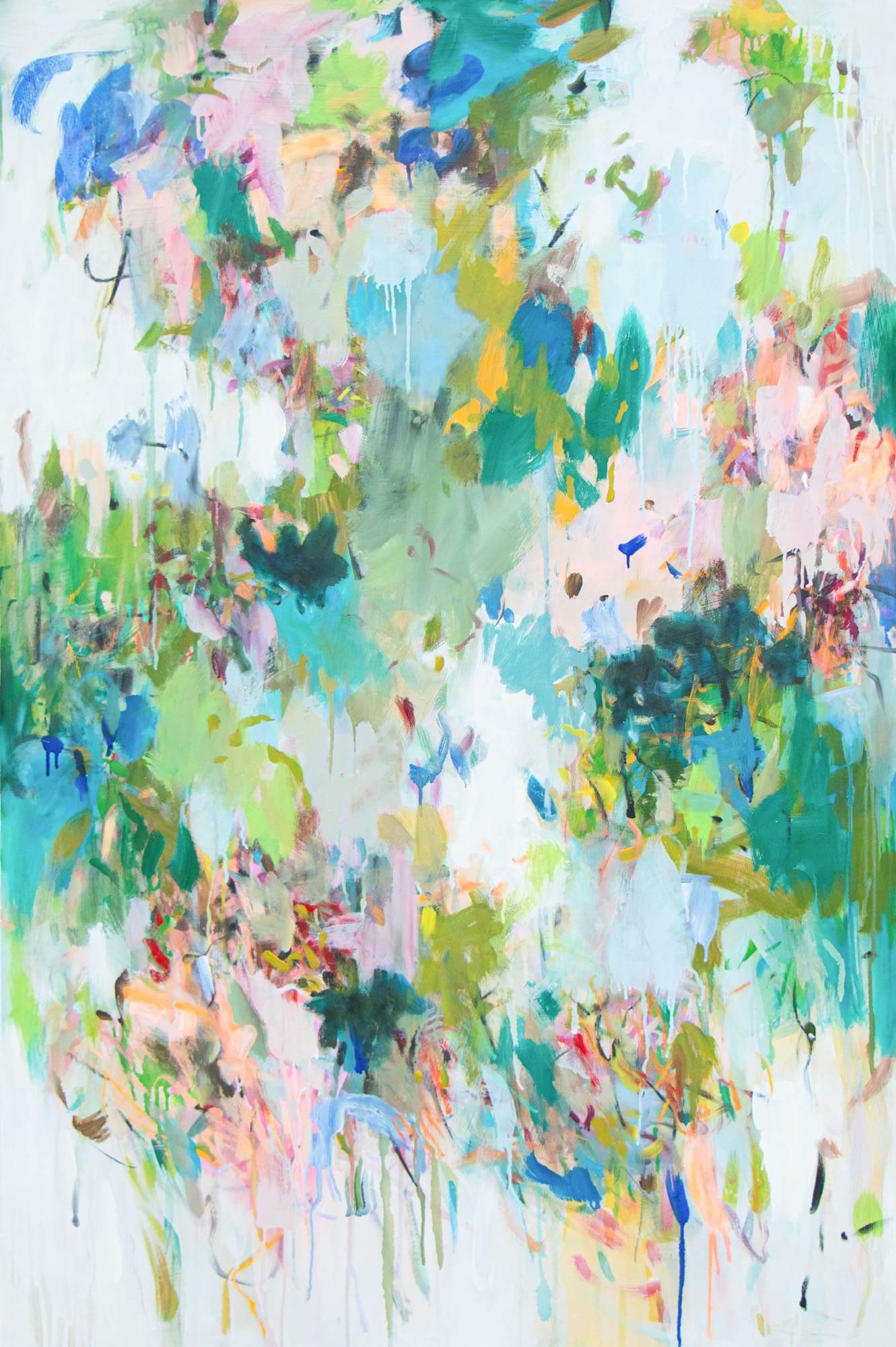 Using multiple mediums—including charcoal, graphite, pastel, and oil—she layers her works with gestural marks, lively color, and textural nuance.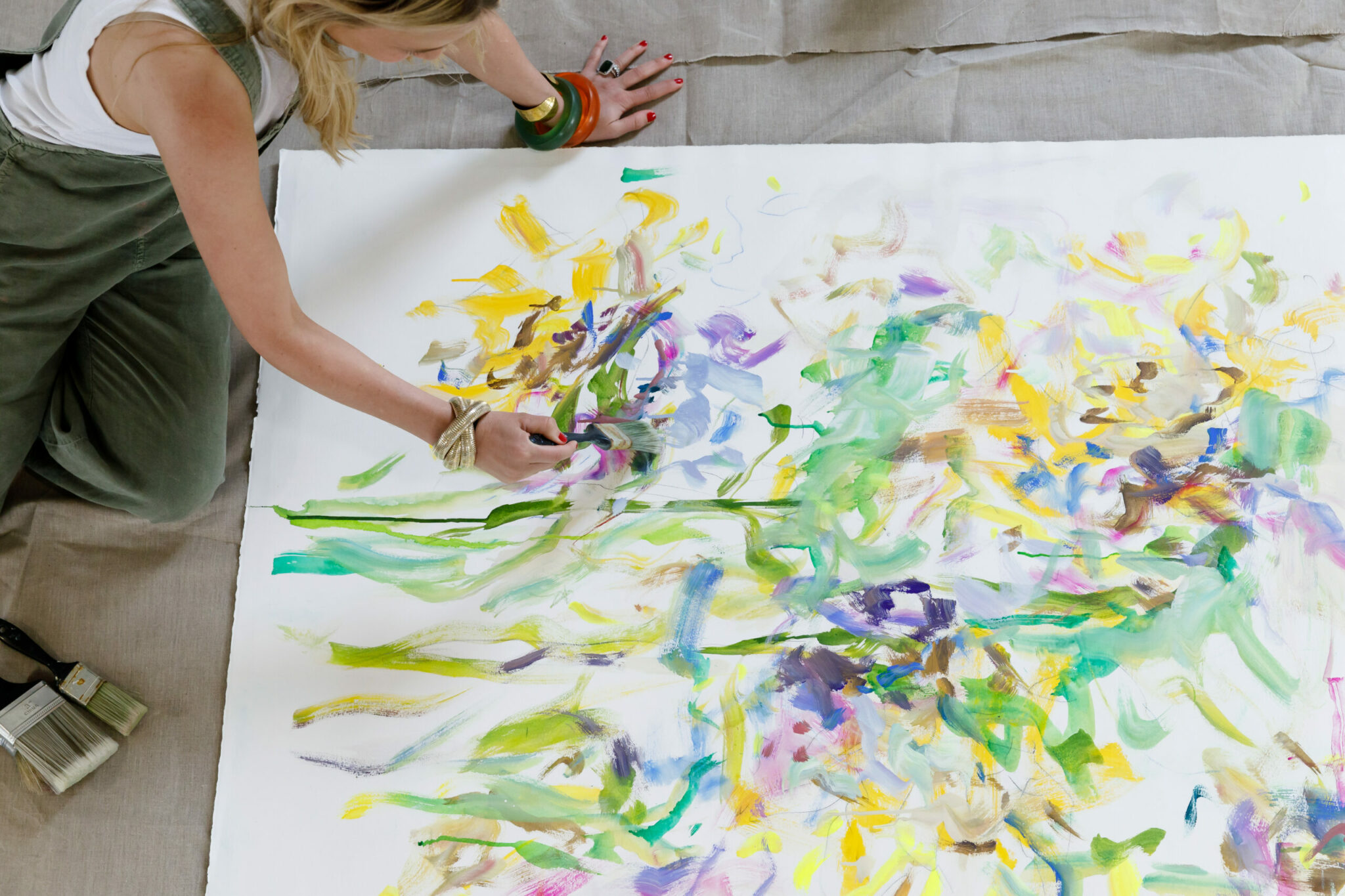 Allen Martin studied at programs around the world—Santa Reperata International School of Art in Florence, The European Academy of Art in Trier, Germany, and Aoyama Gakiun University in Tokyo—before earning a BFA in painting from Texas Christian University. Her work is collected both privately and publicly within the United States and internationally.
View more of our new works from Carly Allen Martin.