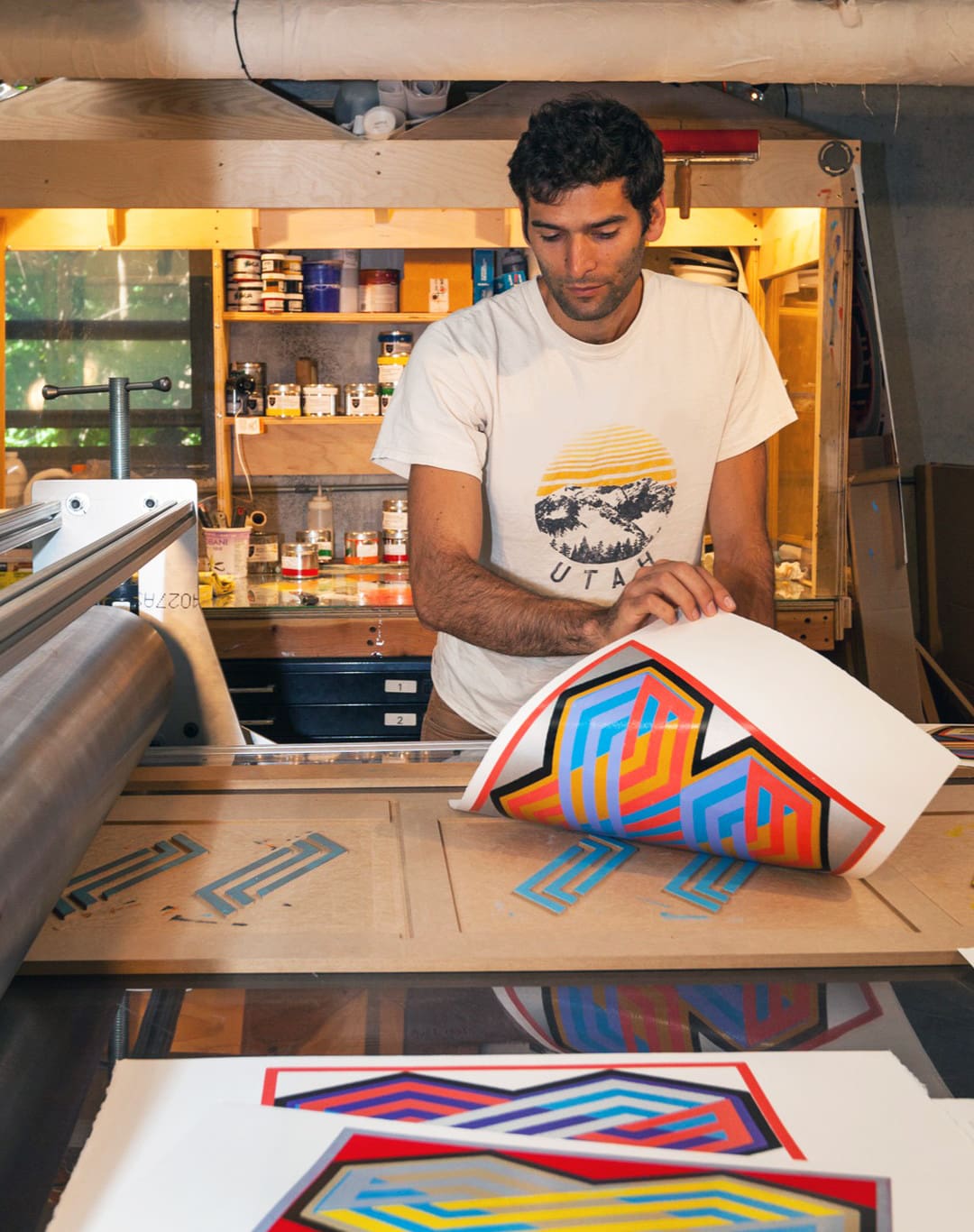 Working from his studio in the Bronx, painter and printmaker Matt Neuman uses geometry in his art as a way of appealing to our instinctive desire to organize information and create structure. Fascinated with the cosmos, physics, and the building blocks of life on different scales, Neuman's repeating patterns serve as a metaphor for the infinite.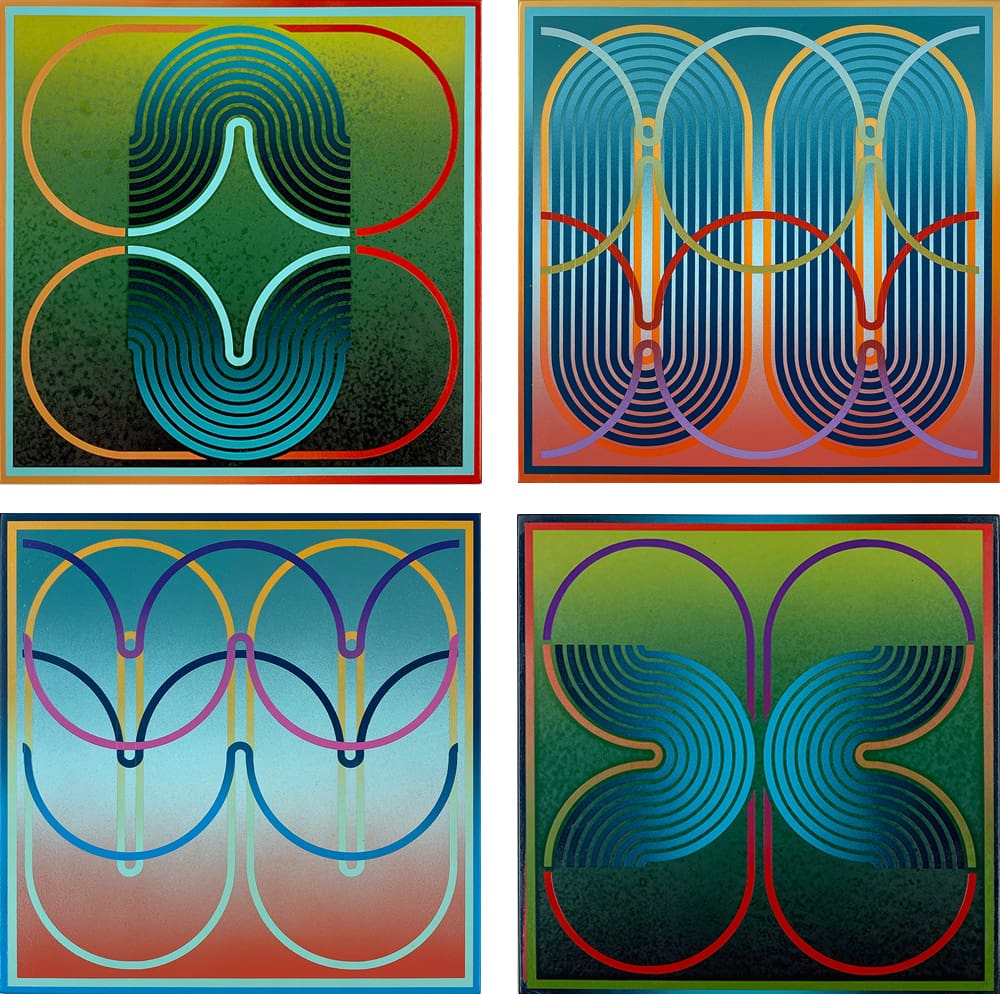 Our new arrivals include Coils, a series of acrylic paintings on panel and Clover, a series of limited edition woodblock prints on paper. These vibrant works investigate how we experience space through line, color, and pattern. Repeating geometric forms give the pieces a sense of rhythm, and a variety of color juxtapositions allow for each to take on a different visual tone.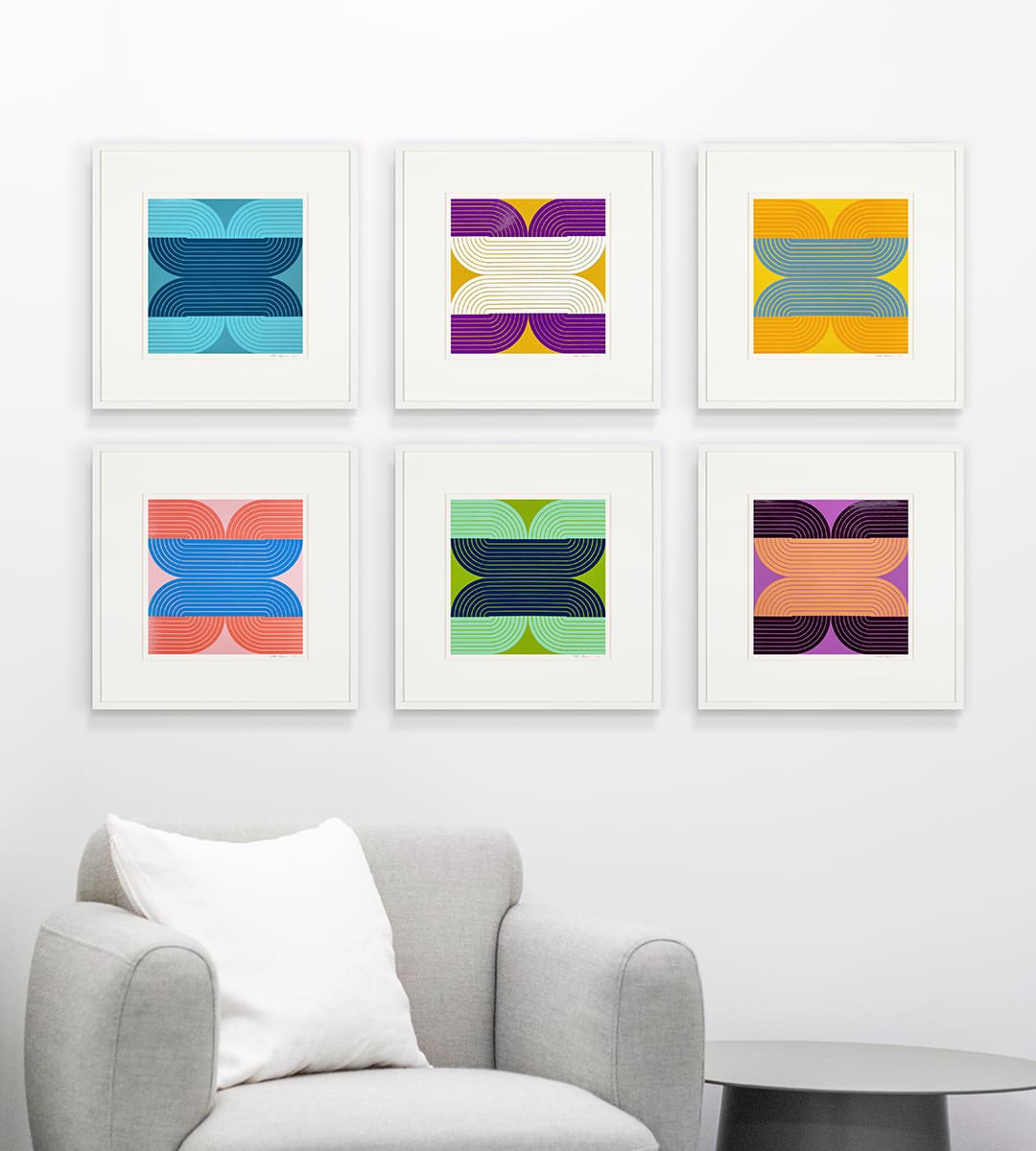 Take a behind the scenes look at Neuman's process on his instagram.
Matt has exhibited in solo and group exhibitions throughout the US and abroad and his work has appeared in many publications, including The Washington Post, The Boston Globe, and The Aspen Times.
View more of our new arrivals.