Wendy Westlake, an abstract artist based in Southeastern Minnesota, plays with color and form to create rhythmic works on canvas. While she now works in acrylic, Westlake allows her background in watercolor to shine – with thinned paint, she layers transparent shapes that overlap to create beautiful tonal variations. Contrasting these translucent forms with areas of  opaque color and white space, Westlake finds a delicate harmony of energy and serenity. We're so pleased to offer her stunning work in our galleries!
We asked Wendy to share more about her creative space and techniques.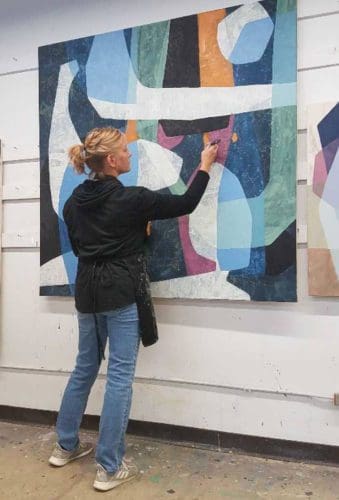 How would you describe your creative process?
WW: My process always starts with an idea. It's usually pretty simple like: I wonder what this peachy-pink looks like if I layer a peacock blue on top, how will they respond to each other? Something like that. I ask a lot of "what if" questions. Then I usually do some digital sketching with a basic photoshop program. It helps me explore options and move things around very quickly. When I get a sketch I'm excited about, I transfer it to canvas and start painting.
What is your studio like?
WW: I purchased a building in our little town of Zumbrota a couple of years ago. It was an old automotive parts store and has an industrial feel. My husband helped me renovate it and now it's 1,300 square feet of studio space. I'm pretty spoiled.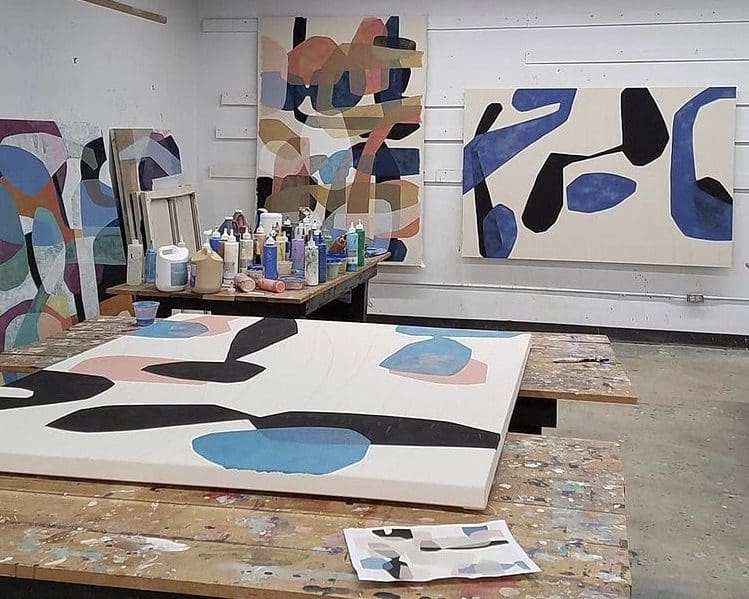 Does your studio space affect how you work?
WW: I like to paint large so it's nice to have space to do that. I'm often working on 4-5 pieces at a time and my studio allows for that. My background is in watercolor and I'm using many of the ideas I learned from that medium now in my acrylic pieces. One of the most beautiful qualities of watercolor is the transparency, when one layer is painted atop another and the underlying color and shape peek through influencing the one above it. I thin the acrylic paints with water and medium to achieve the translucency so I'm working with very fluid paint. The paintings need to lie flat while those layers are drying. I'm not very patient and that's why I work several at a time.
Another important way my current work is influenced by watercolor technique is that I work most often on raw, or un-gessoed, canvas. The raw canvas allows the thin layers of paint to stain or soak into the fibers. The raw canvas is absorbent and responds like cotton paper. This is an important aspect of my work, as I like to contrast the stained areas with sections of thicker, opaque paint.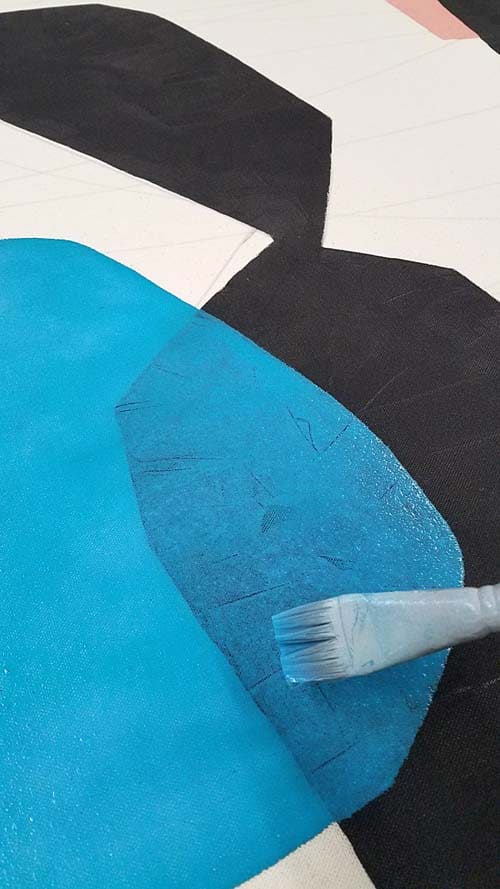 What do you hope viewers see in your work?
WW: I am drawn to paintings with a lot of negative space. I think it's because my eye finds a place to rest. When I think about how I'd like viewers to respond to my work I believe I'm trying to achieve a sense of visual rest but inner calm as well. There are so many things that bombard us on a daily basis, I find myself longing for peace and calm.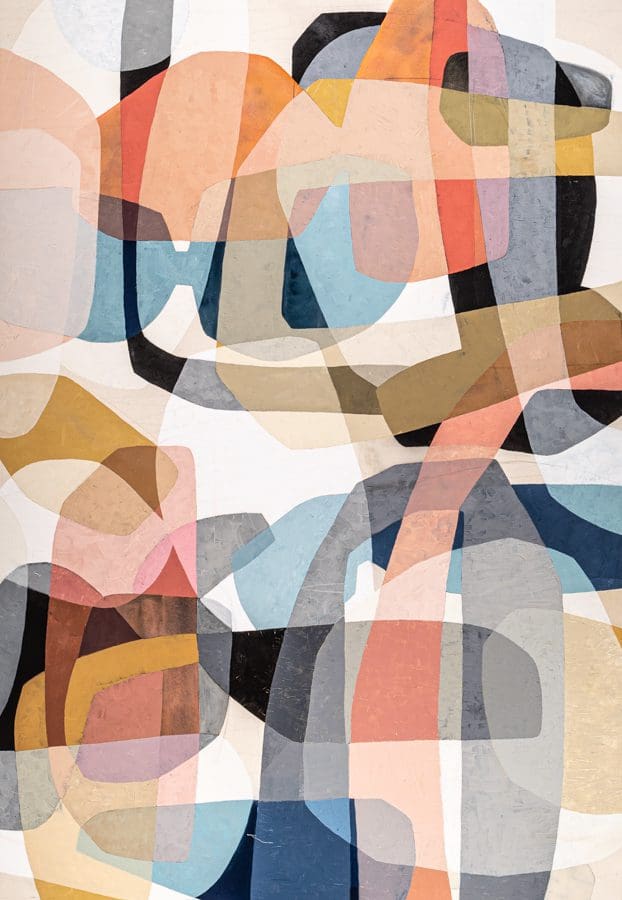 Wendy Westlake: Learn More