For collectors who aren't local, who need artwork for their vacation homes, or who are simply crunched for time, virtual presentations can be a super helpful tool. Just send us a photo of your room, and our team will Photoshop in the pieces you're considering.
To get the most out of your virtual preview, follow these tips for photographing your space:
#1 Let There Be (Natural) Light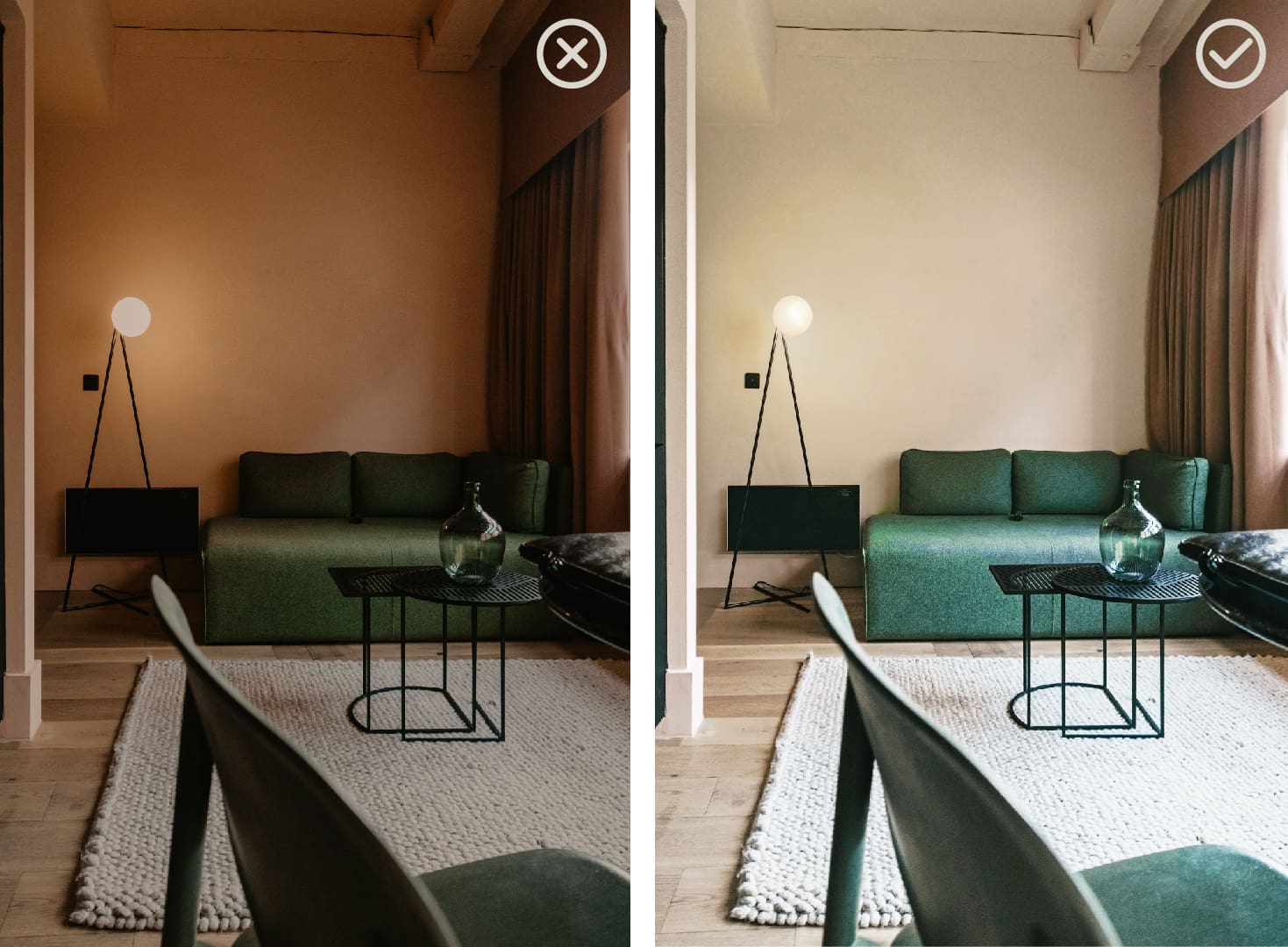 To get the best lighting, try to take your photos in the daytime with any natural sunlight you can get. Turning off pendants or standing lamps will avoid unwanted warm tones, helping us depict the artwork colors more closely.
#2 Play It Straight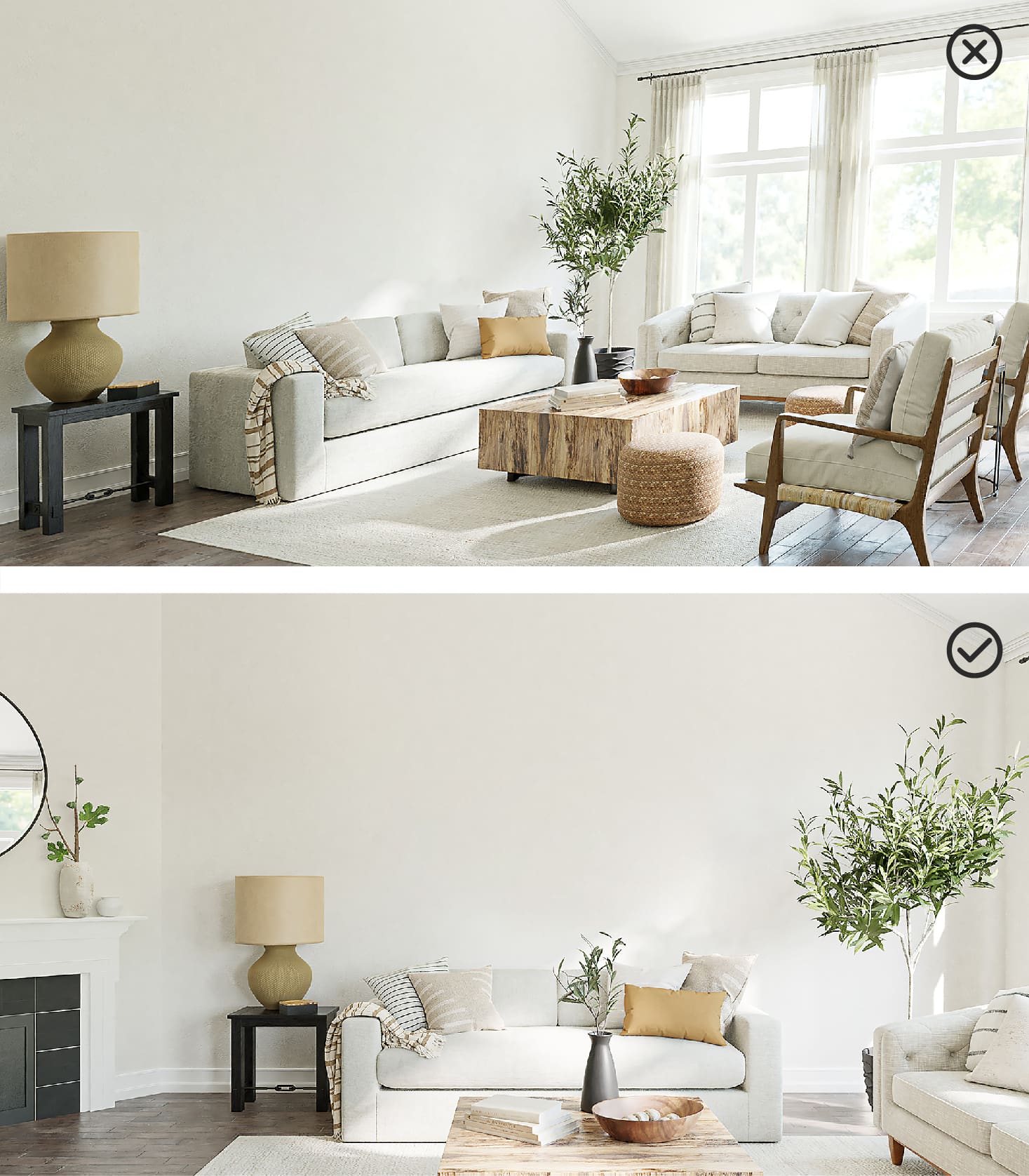 Whenever possible, we suggest snapping a pic that faces your art wall straight-on. A slight slant is no problem, but the bigger the angle, the more distortion (and the less artwork that you can actually see!).
#3 For Good Measure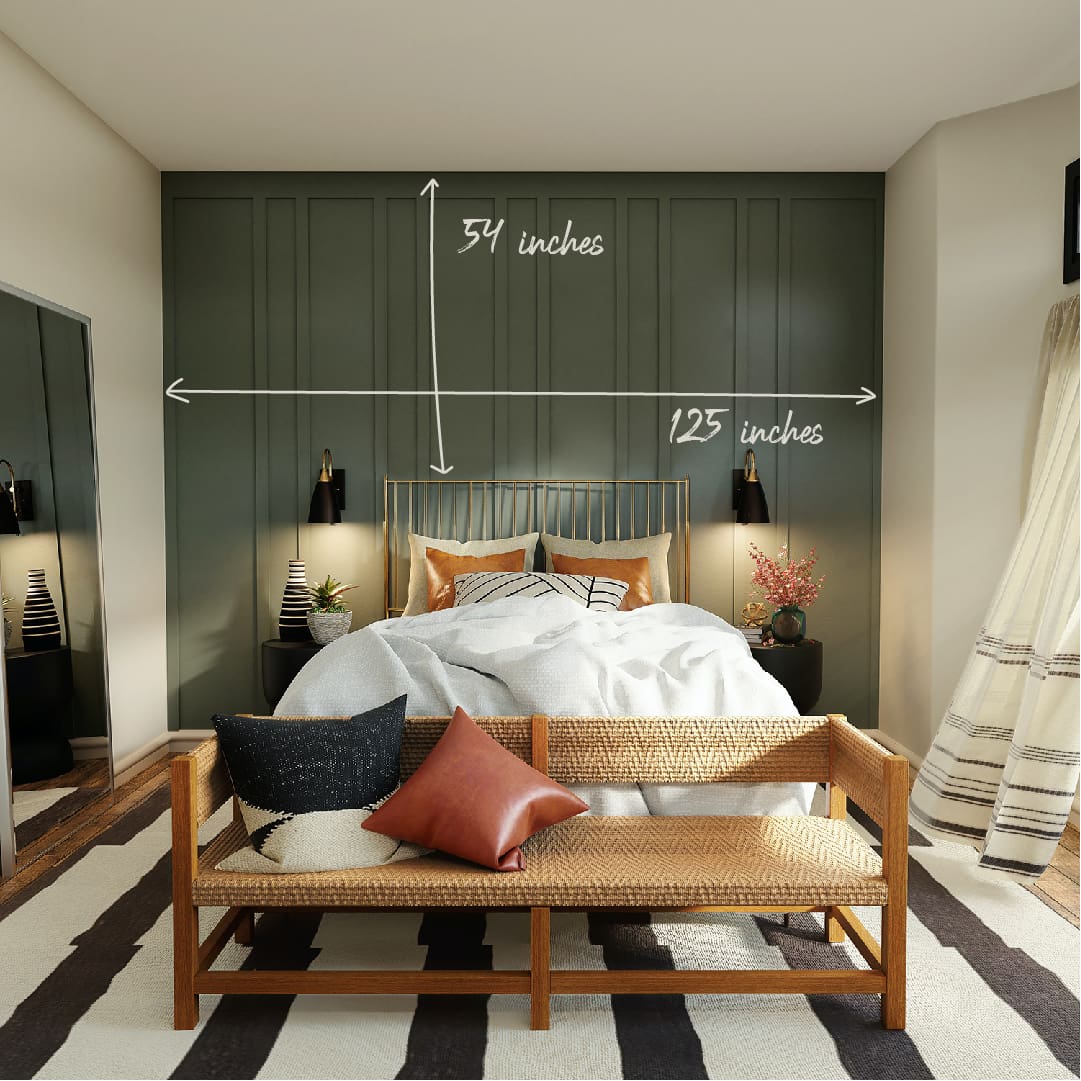 To give you the most accurate artwork preview, we'll need some measurements! This could be the width and height of the wall, or even the dimensions of a key piece of furniture like the headboard in the photo above.
#4 Give Us Some Space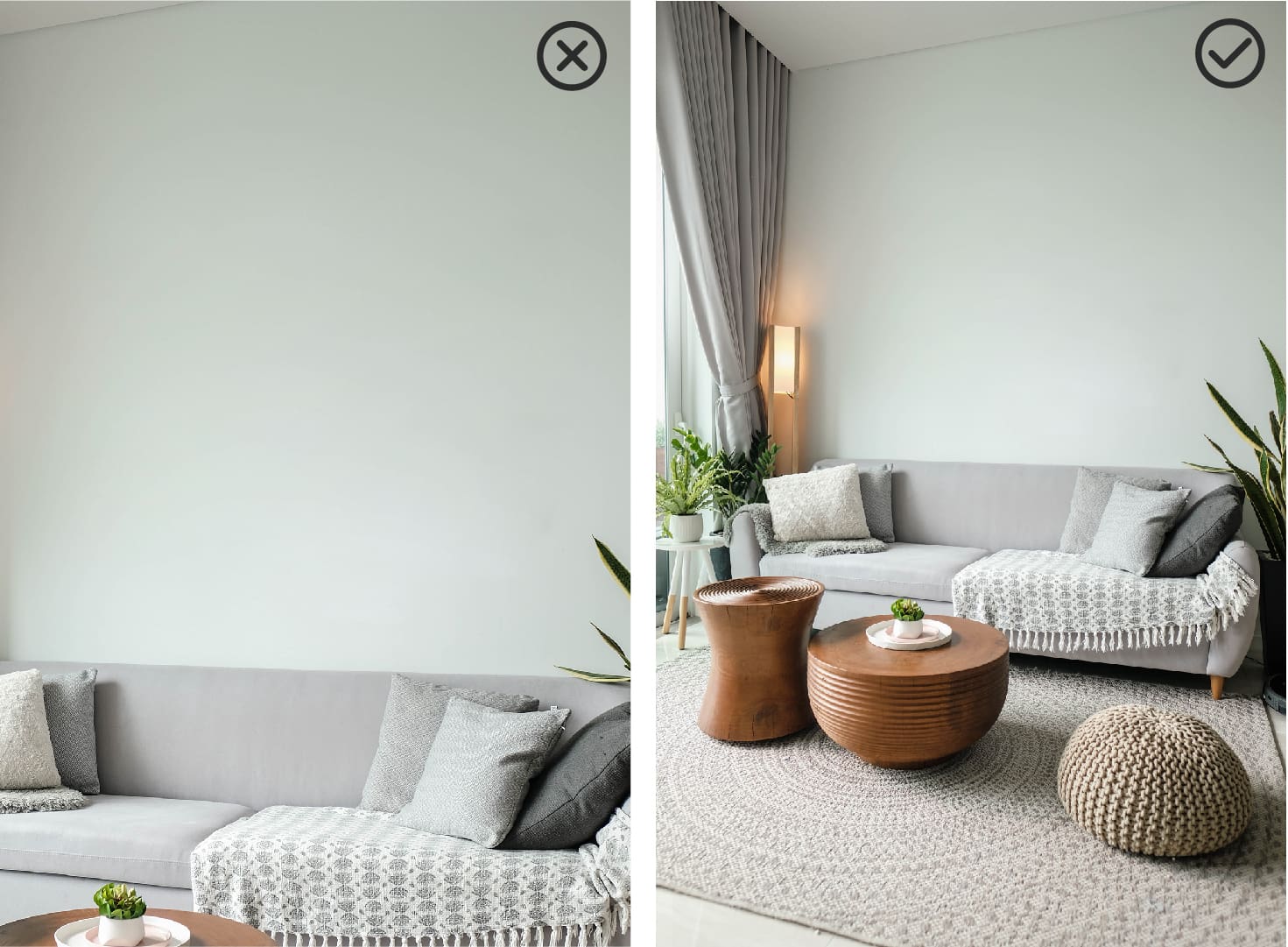 Don't feel like you have to photograph your wall as close as possible. We actually love getting a bit more context—it will give you a better idea of how different artworks harmonize with your entire space.
#5 A Clean Slate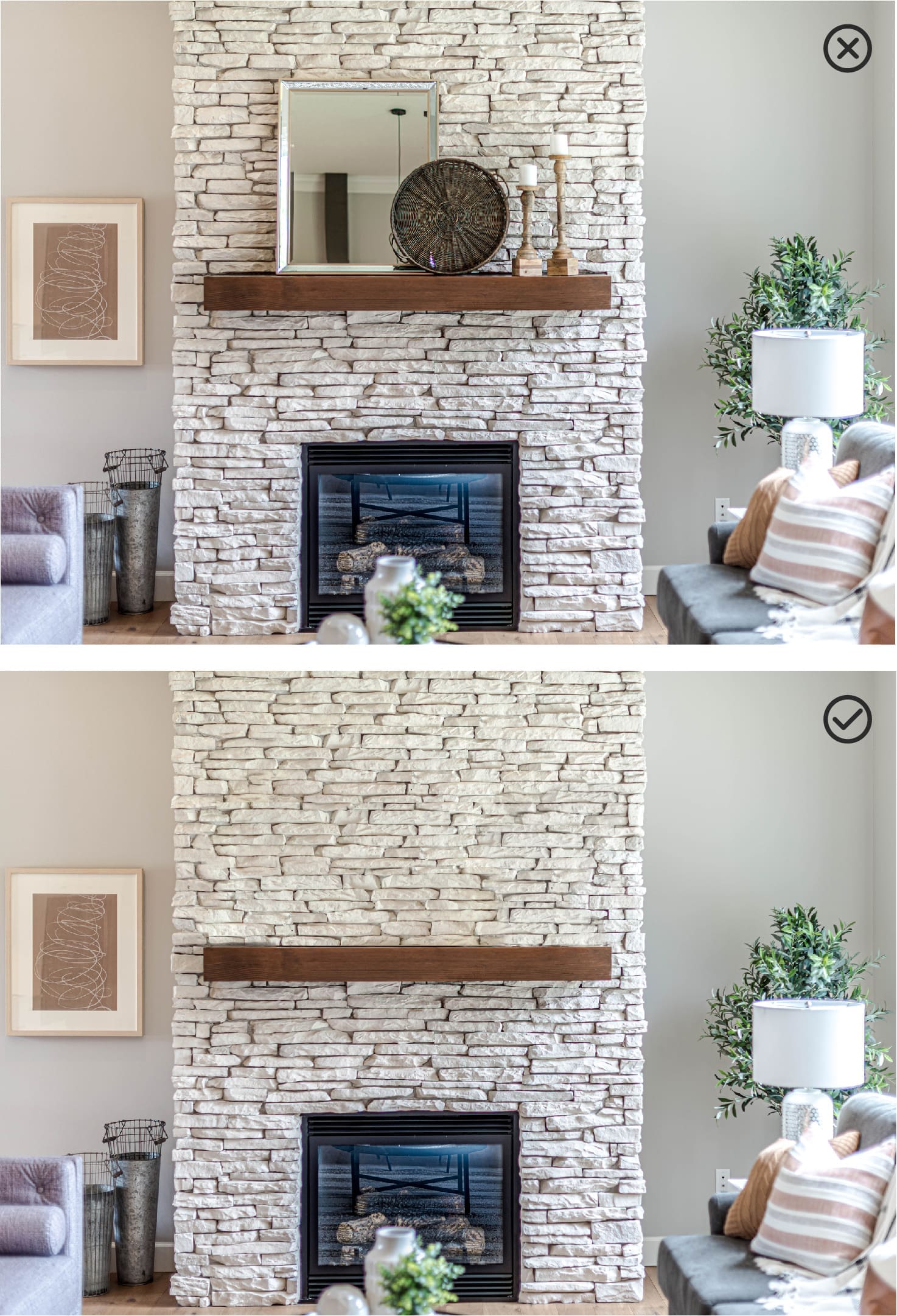 Removing any objects blocking your wall and photographing a clean, blank space is always the best way to get started. Plus our Photoshoppers will be eternally grateful!
Ready to see the possibilities for your space?
Reach out to your favorite art consultant or email the gallery the get started.