I have a background in art direction and spent many years working in advertising. What I found is that I missed what I started out loving, which was making art and being with others that appreciated art. Working as a Gallery Assistant has been such a wonderful experience. Seeing how excited clients are when they fall in love with a piece is amazing.
—Emily, Gallery Assistant, Haverford
JOSEPH ADOLPHE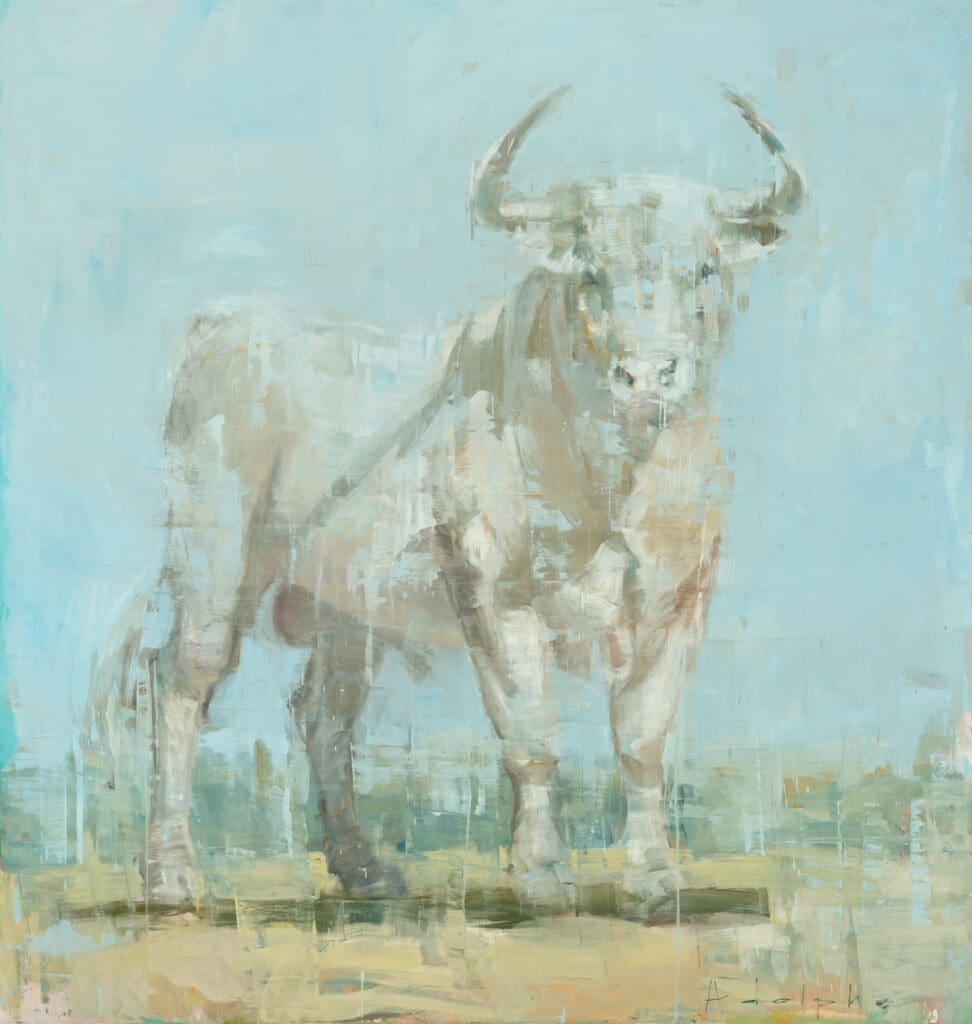 When I first saw Joseph Adolphe's work in the gallery it was clear that in addition to being an exquisite painter he was also a deep thinker. His depiction of animals, like the bull in Toro Blanco No 2., have a depth to them that goes beyond a figurative depiction.
I'm also very fond of his Locution series. The pieces are so large that it feels as if you're peering through a window at a surreal landscape.
View More Work | In the Artist's Studio | Learn More
HUNT SLONEM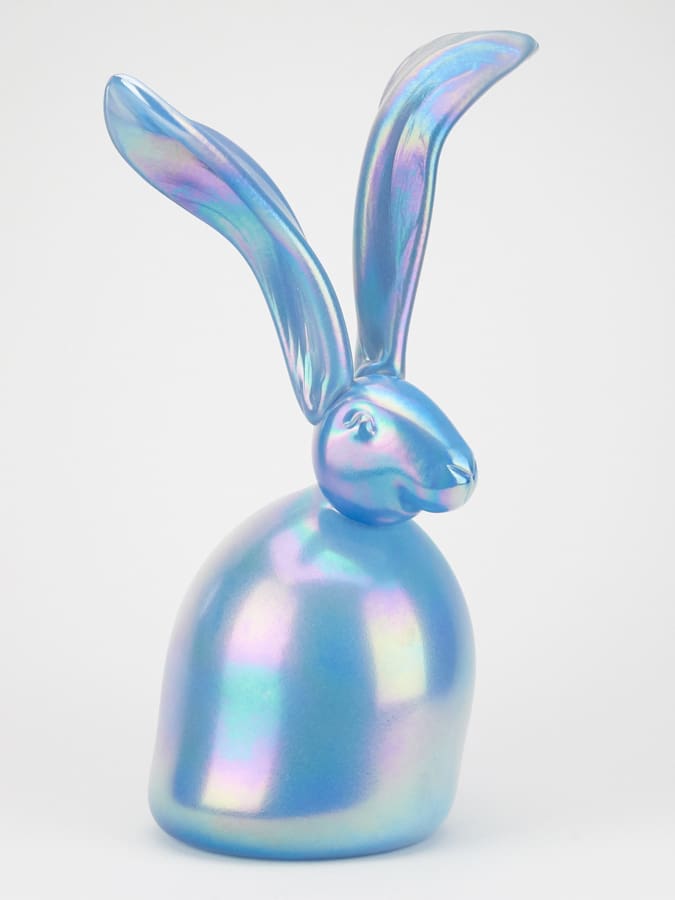 I knew of and loved Hunt Slonem's work even before I started at the gallery, although seeing it in person is such a different experience. I find his work exciting and it really just makes me happy. I love his glass bunnies, I wish I could fill an entire room with them.
I've also enjoyed reading more about his background and inspiration. He has an interesting personality and unique point of view, which is evident when enjoying his artwork.
View More Work | Inside The Artist's Studio | Learn More
DONALD SULTAN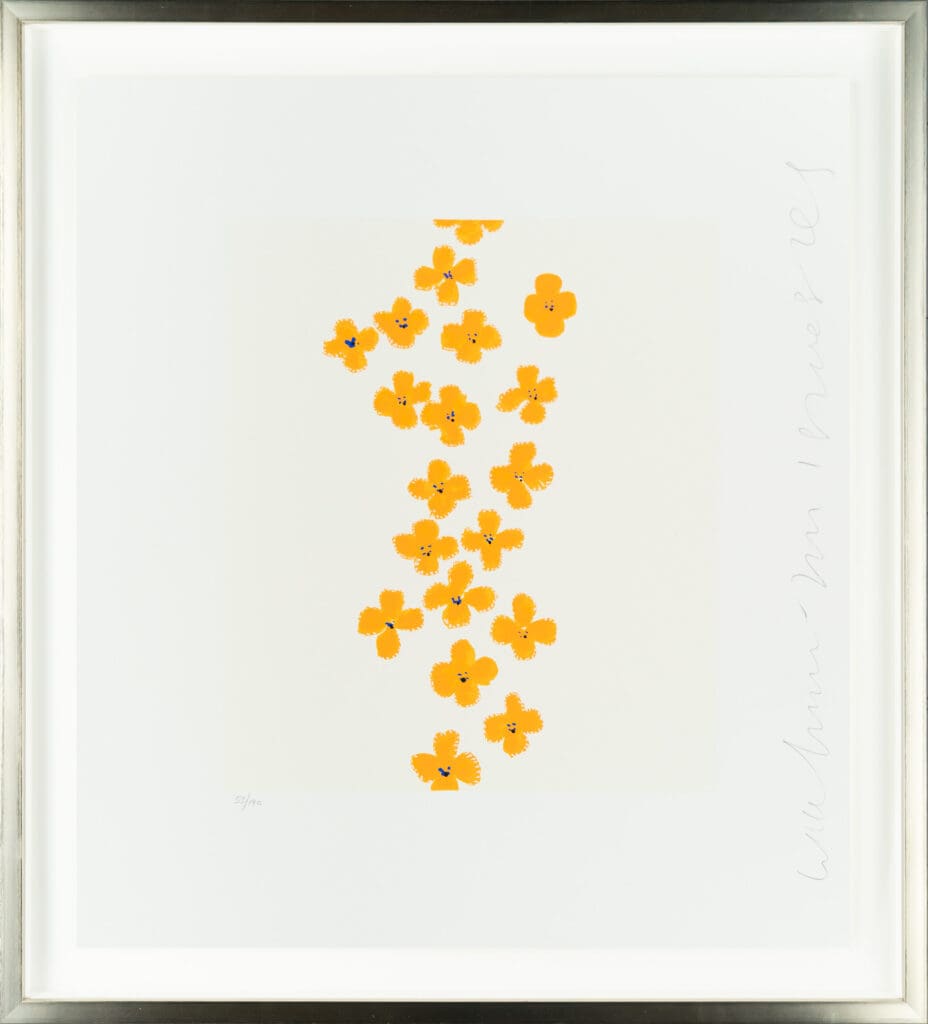 Donald Sultan's flower screen prints are my favorite pieces in the gallery. I love how delicate they feel and his use of negative and positive space is so purposeful, it feels perfect to me.