The kitchen is home to creativity and imagination, and the artwork that inhabits it should reflect the same. See how two varied works of art can enhance the space in such different ways.
My choice is Hunt Slonem's Starry Night. The gold textured background complements the subtle earth tones in this warm urban space. The butterflies synergize perfectly with the layers of blue accents throughout the room while adding a bit of whimsy.
-Patricia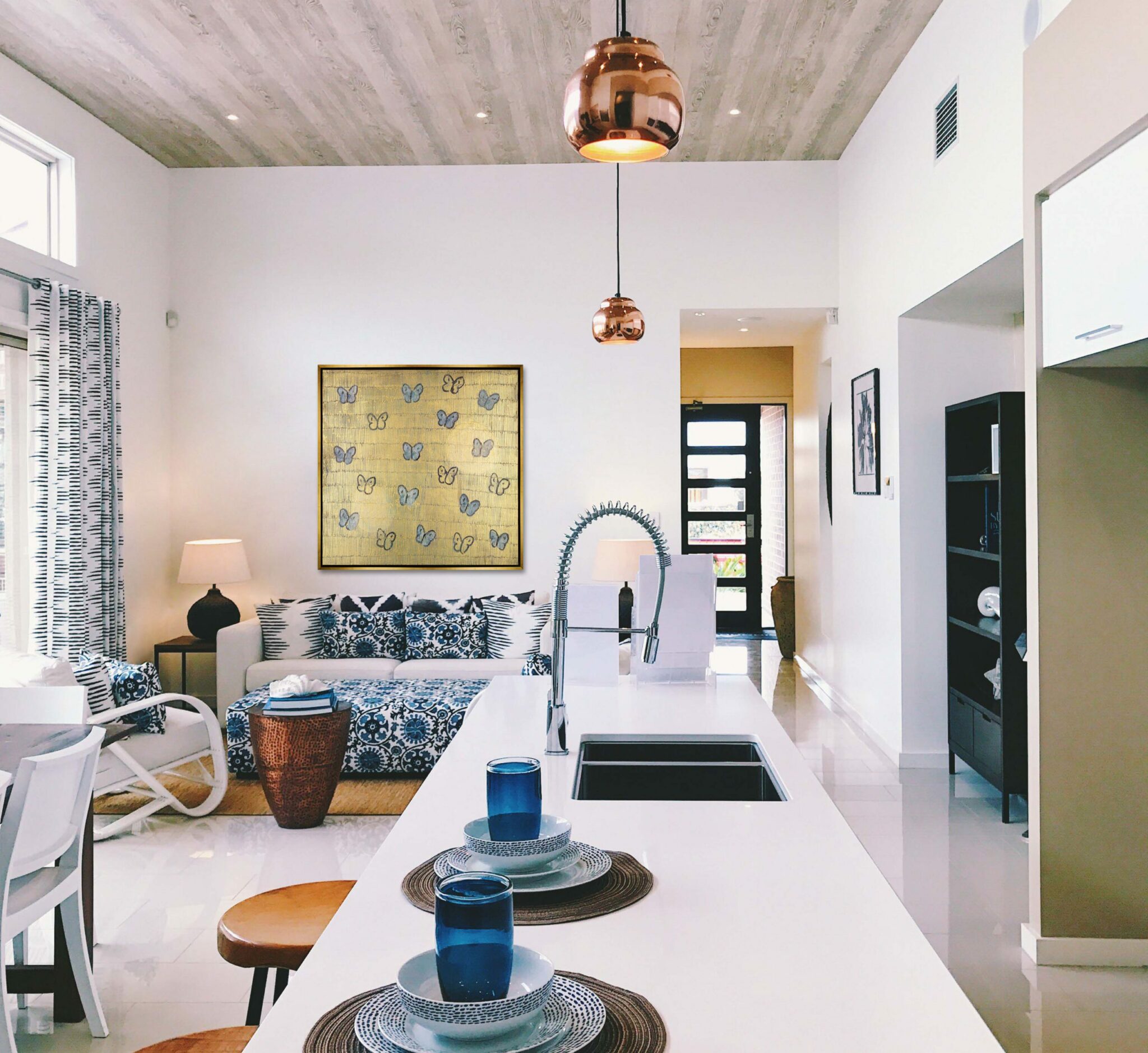 Hunt Slonem: View More Work l Inside the Studio l On the Wall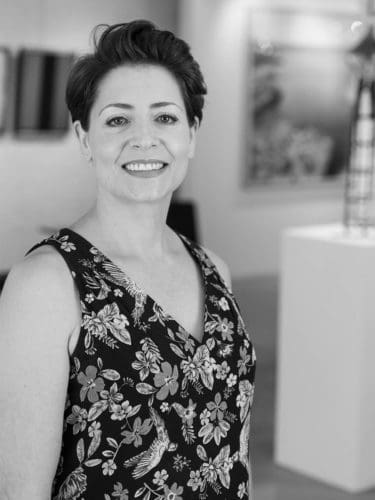 I chose Beach Ball Salesman by David Burdeny for this light airy open concept room. I wanted to introduce some new color and depth to the space that can draw the eye back. The piece creates breathing room to appreciate all the color and pattern throughout without adding or taking away from it.
-Marcie
David Burdeny: View More Work l Inside the Studio l On the Wall
Our consultants can help find the perfect piece for your home. Contact the gallery closest to you to get started.