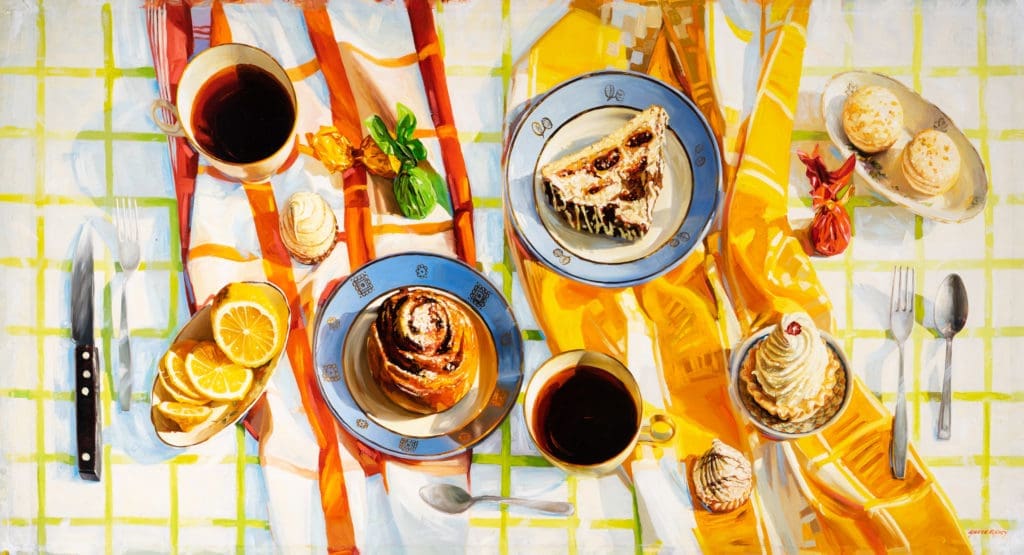 Alexander Sheversky is a realist painter currently residing in Vancouver, Canada. Originally from the Republic of Moldova, Sheversky grew up assisting his father who was also a painter. Together, they created murals and took on commissions from Soviet officials. Eventually, Sheversky began exhibiting his own work and his success shortly followed.
It is undeniable that his style is reminiscent of past European masters. Sheversky is influenced by the work of Rembrandt and Vermeer, shown in the way he provides light and shadow in his work. He once said, "When the sun is up in the morning in my window and the sunlight falls on my objects in my studio, with it comes happiness, the life has come. Every morning I wait for this moment."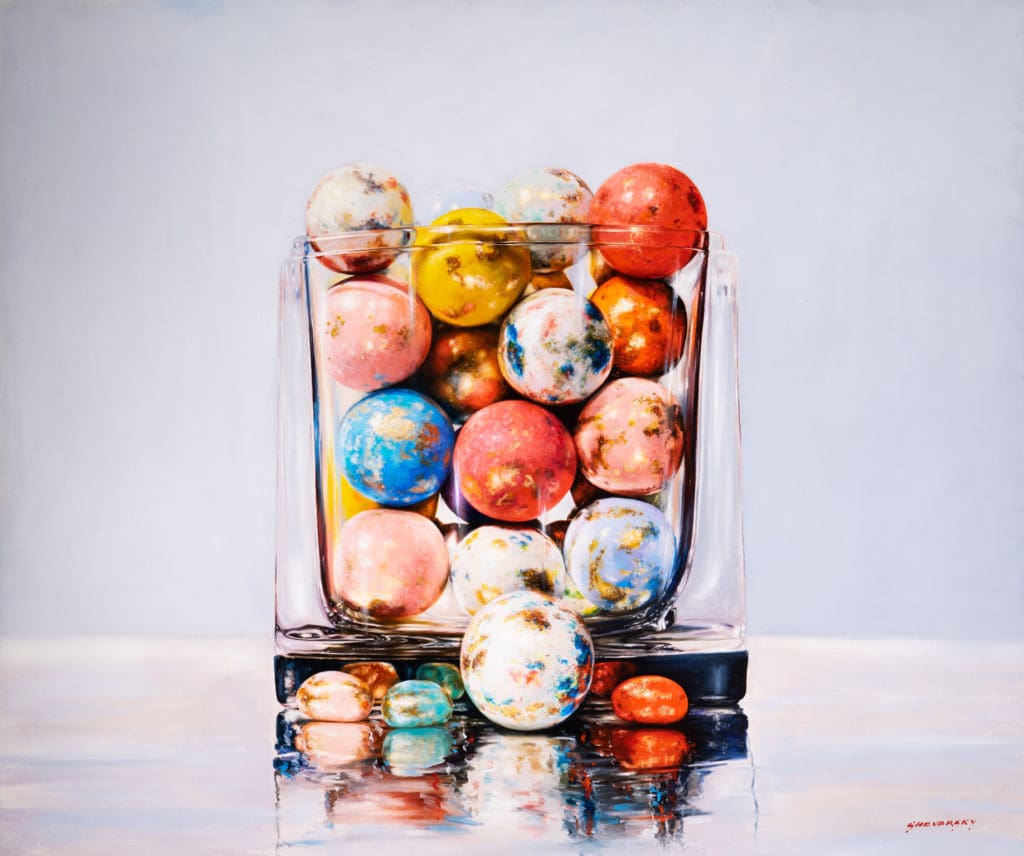 Sheversky's palette of rich colors create beautiful depth and contrast in his pieces. This aids in the elegant realism he is able to achieve. One may feel like they could reach in and grab the delightful treats shown in the work.
Alexander Sheversky: View More Work | On the Wall