Take a look at three new arrivals from Randal Ford, Nathalie Boissonnault, and Joshua Brown. Each artist, through their own style and medium, captures the animal kingdom with an intimate and humorous spin. Make sure to browse each artist's page for more!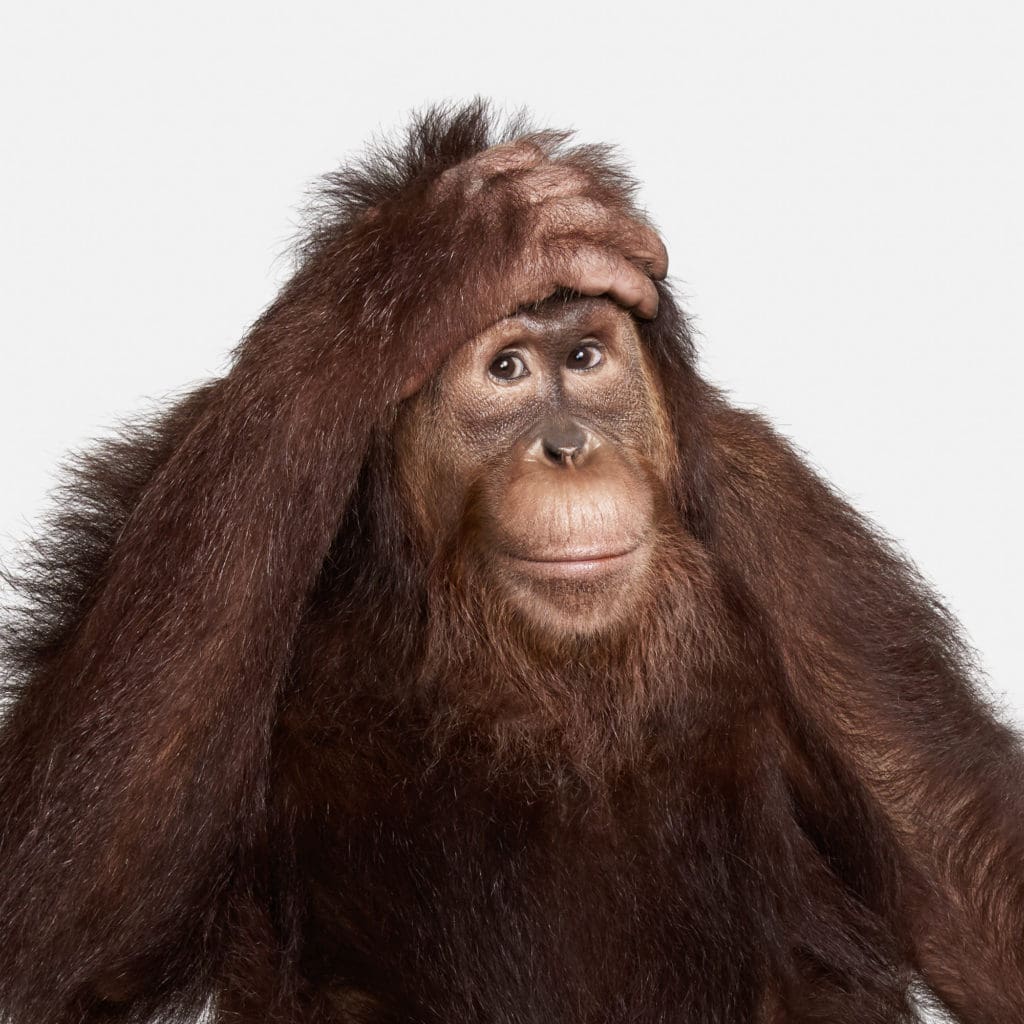 You can't help but smile when you see Daniel the orangutan. Photographed in the studio by Ford, this endearing guy is printed on aluminum using a process called dye sublimation. This creates a beautiful and archival finish with no need for glass or acrylic.
Randal Ford: View More Work | On the Wall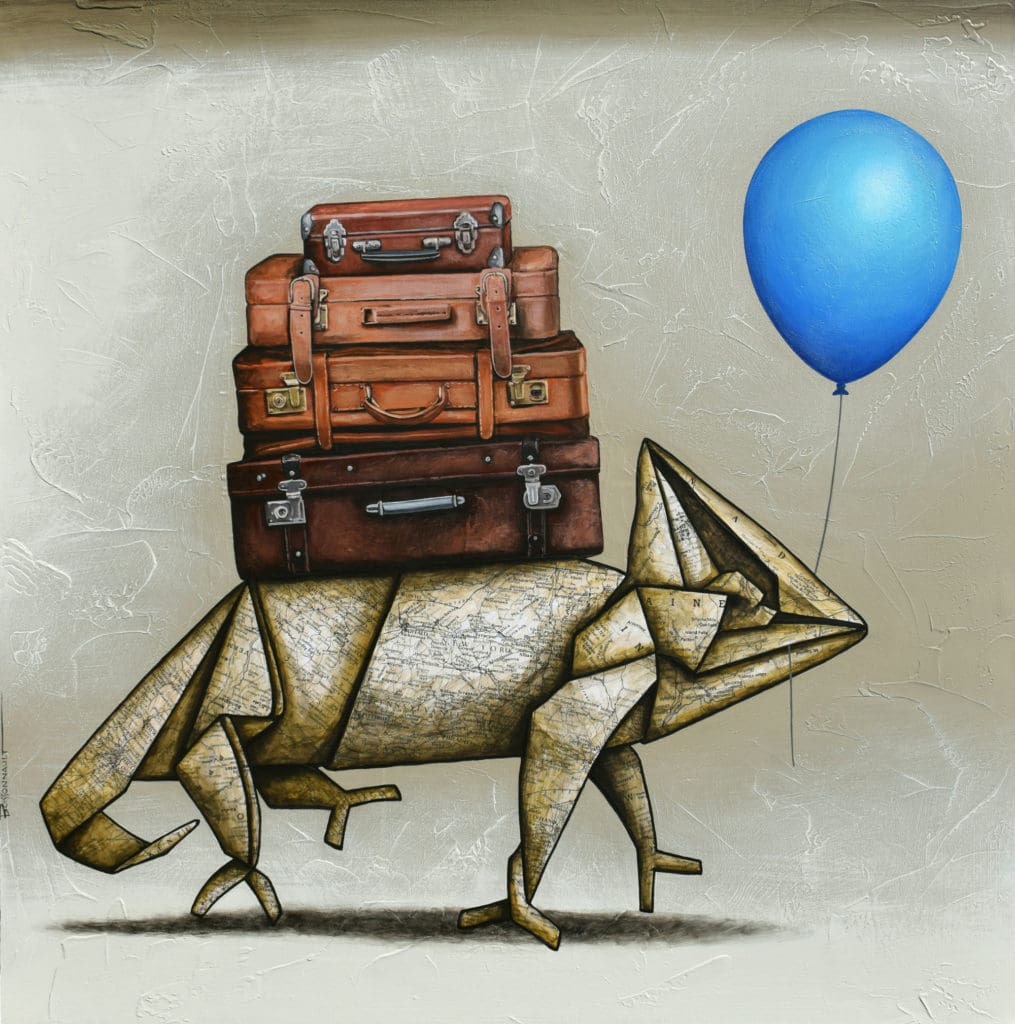 Boissonnault's whimsical mixed media piece The Traveler draws you in for a closer look and gets your imagination going. Where exactly is this chameleon off to with his luggage and balloon?
Boissonnault: View More Work | In the Artist's Studio | On the Wall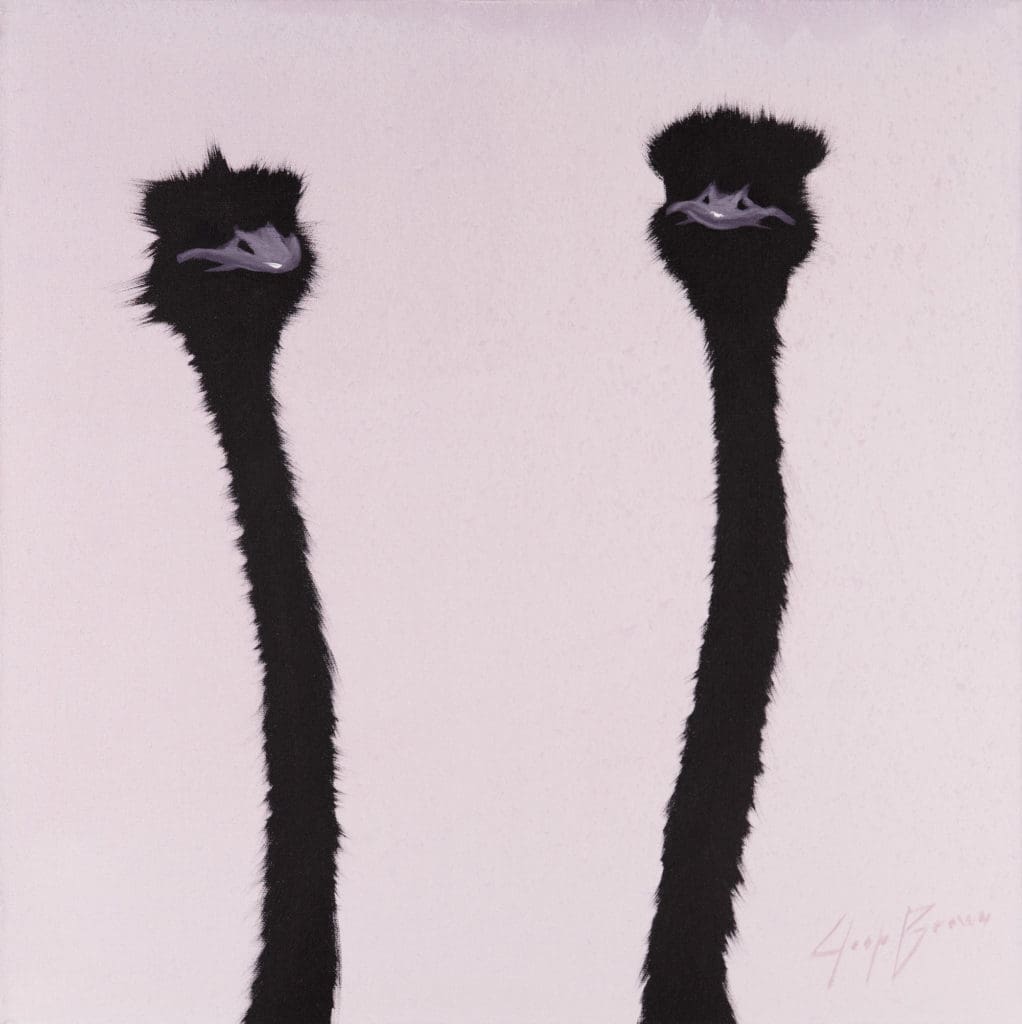 Two Ostrich catches your eye with its minimalist composition and palette. Brown's graphic style accentuates the elongated silhouettes of this fun pair, giving them movement and personality.
Josh Brown: View More Work | On the Wall