Our art consultants have been keeping busy the past three months—we've seen so many great pieces head off to beautiful homes. Check out a few of our favorite install shots so far from 2022.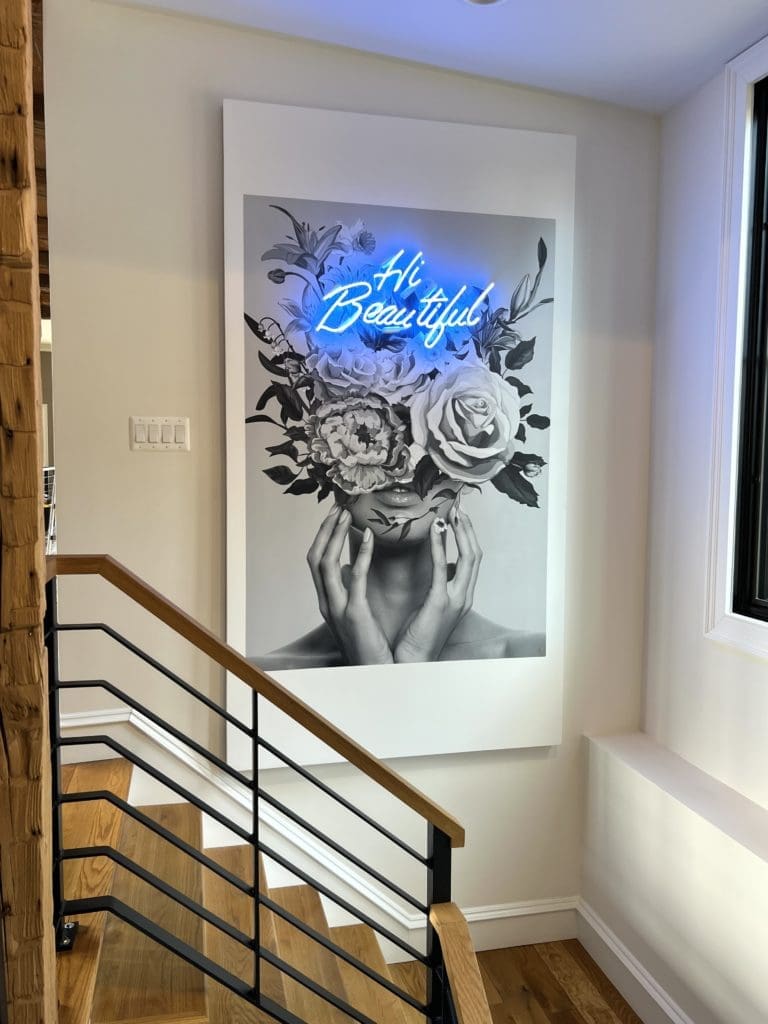 With the help of Kramer Installation, we placed this glamorous, large-scale neon piece in our client's home. Who wouldn't love to get a compliment every time they walk up the stairs?
Srinjoy: View More | On the Wall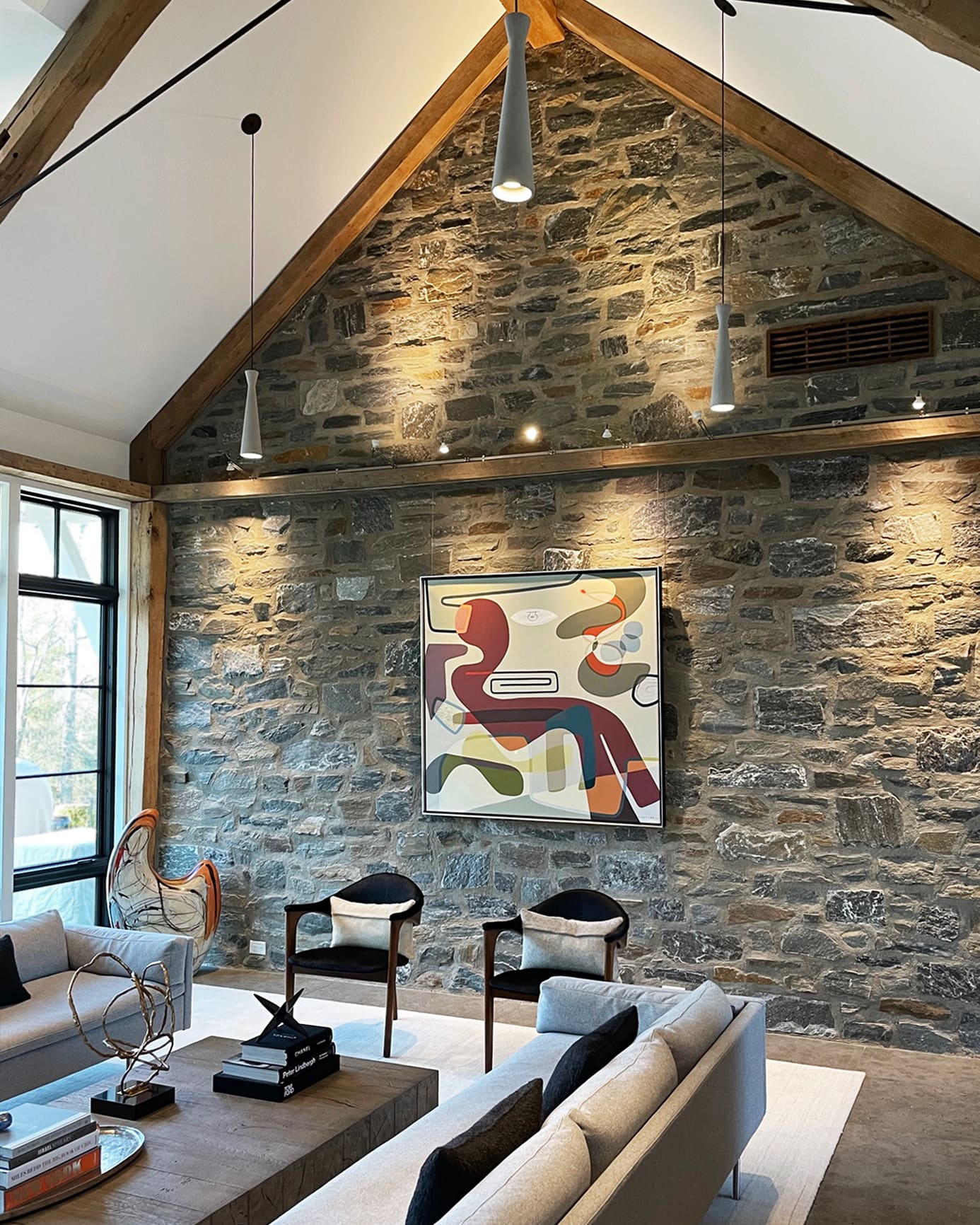 Masterpol's mid-century modern inspired piece Barcelona Chair is right at home in this natural space. Thanks to a special suspension system, the painting was able to hang directly on the gorgeous stone wall.
Masterpol: View More Work | In the Artist's Studio | On the Wall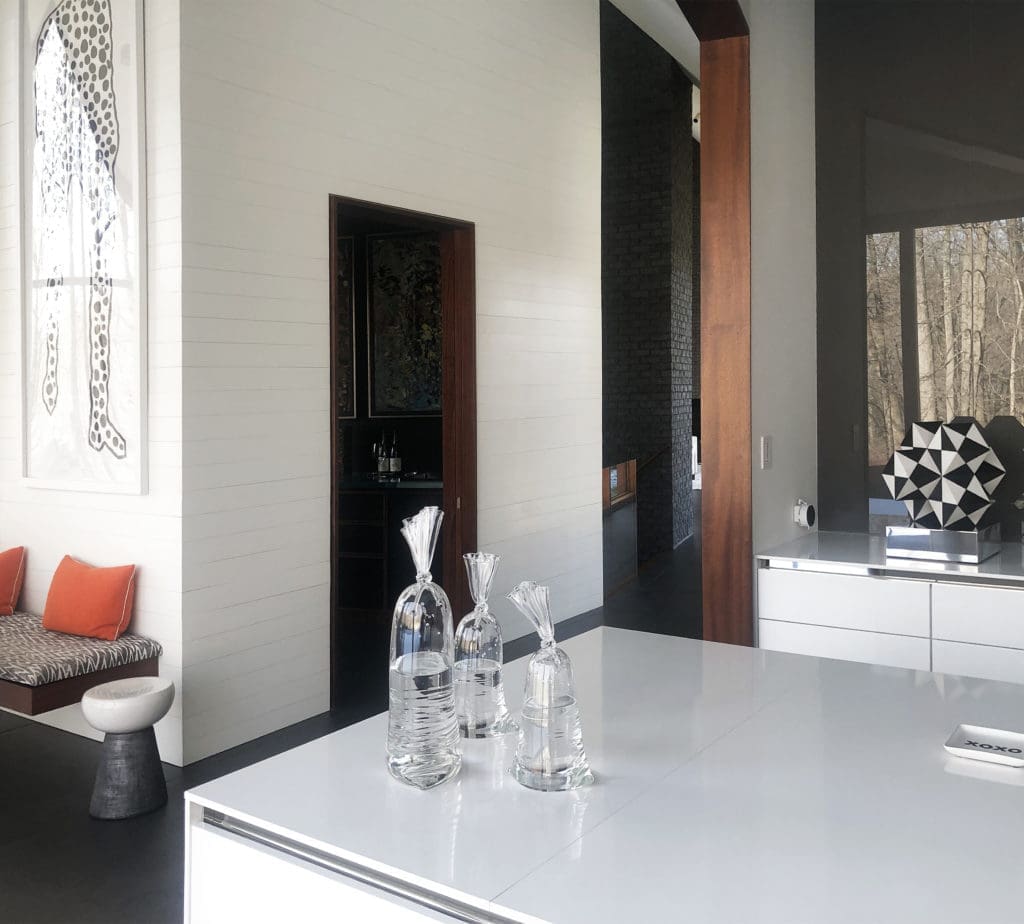 Martinez's hyperrealistic glass sculptures make such a unique addition to any space, whether solo or in a grouping. This client decided to place a trio of bags in their kitchen, where there's plenty of natural light to play off of the glass.
Martinez: View More Work | On the Wall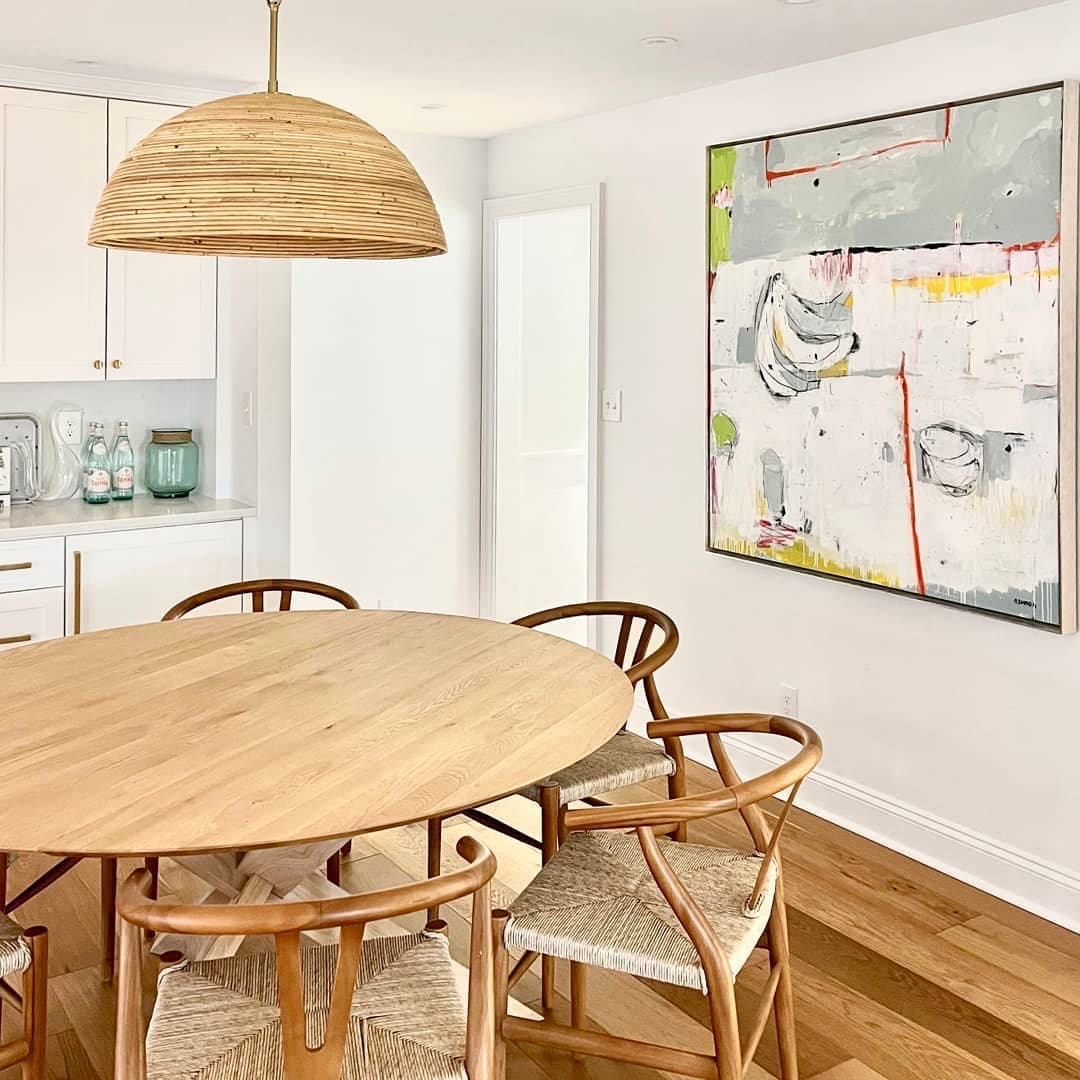 While Beatriz Simon's Bananas would be fabulous in any room, we love that it found its way into this contemporary kitchen. Hints of yellow, lime green, and orange bring plenty of cheerful color into this space.
Simon: View More Work | In the Artist's Studio | On the Wall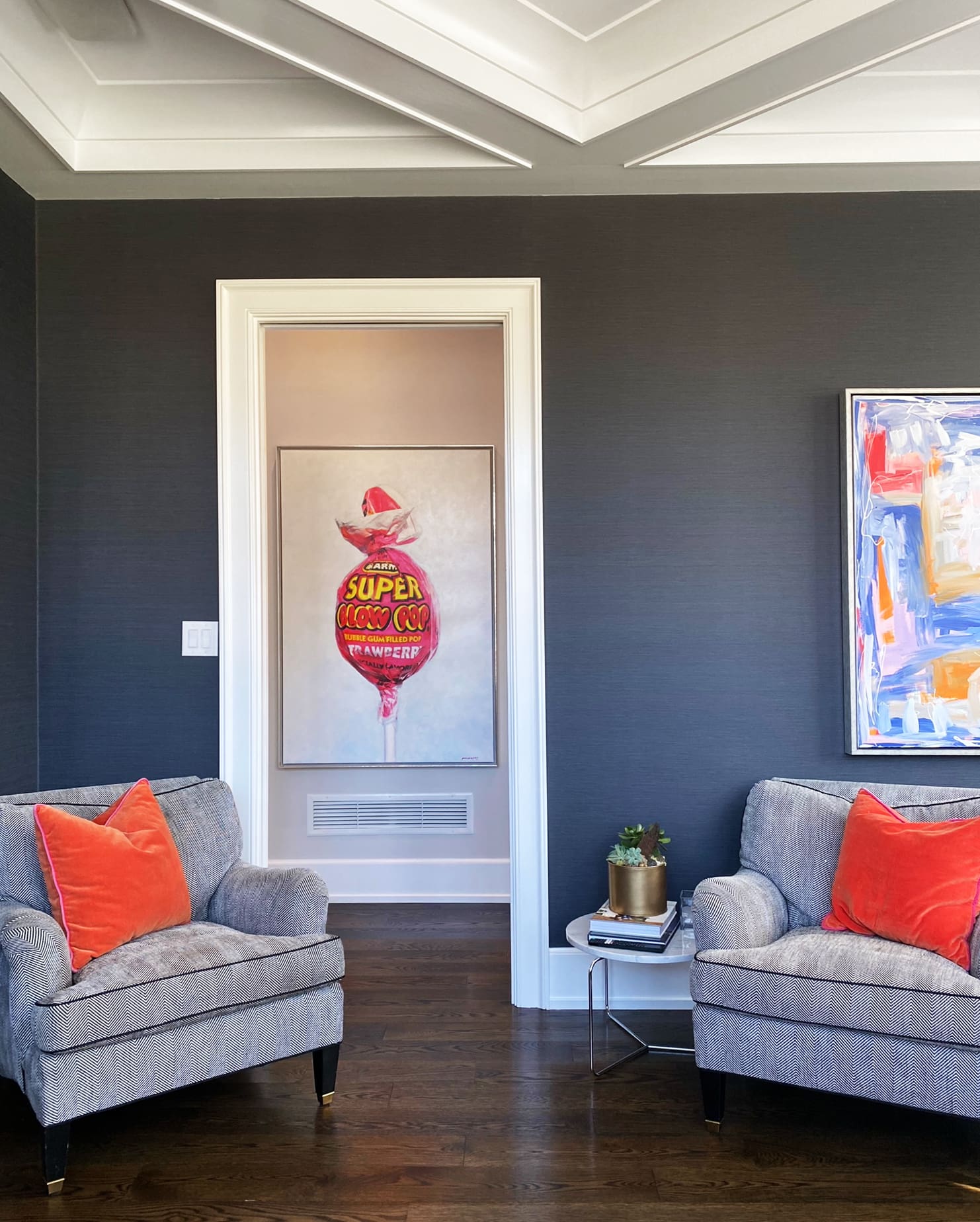 This vibrant home designed by Wolfington Interiors is the perfect environment for Super Blow Pop Strawberry. Sheversky's oil painting adds a whimsical touch and an eye-catching focal point.
Sheversky: View More Work | On the Wall