Selecting the right frame for a work of art is essential to the way that piece will live on your wall. The perfect frame can add drama and character to the artwork, completing the aesthetic of a room. Sleek and modern to traditional and ornate, the gallery has hundreds of options to choose from.
"Much like the significance of one's environment, what surrounds the canvas is equally as important". -Hunt Slonem

Hunt Slonem's bunnies and their vintage frames.
Hunt Slonem // Vintage Vibes
American artist Hunt Slonem is well known for his exotic animals and his eccentricity. He has a unique aesthetic, wonderfully melding colorful kitsch with old-world elegance. Slonem is an avid antiquer, his favorite thrift store finds being antique picture frames. He has a working collection of these salvaged frames, most of which date back to the Victorian-era. Slonem uses these relics to house most of his work, including his famous bunny paintings. These antique frames give each gestural rabbit some added character, individuality, and a sense of vintage sophistication. Part of the experience of gazing upon Slonem's "bunny wall" in his studio is looking at the variety of old frames, each with their own perfect imperfections, each unlike the next.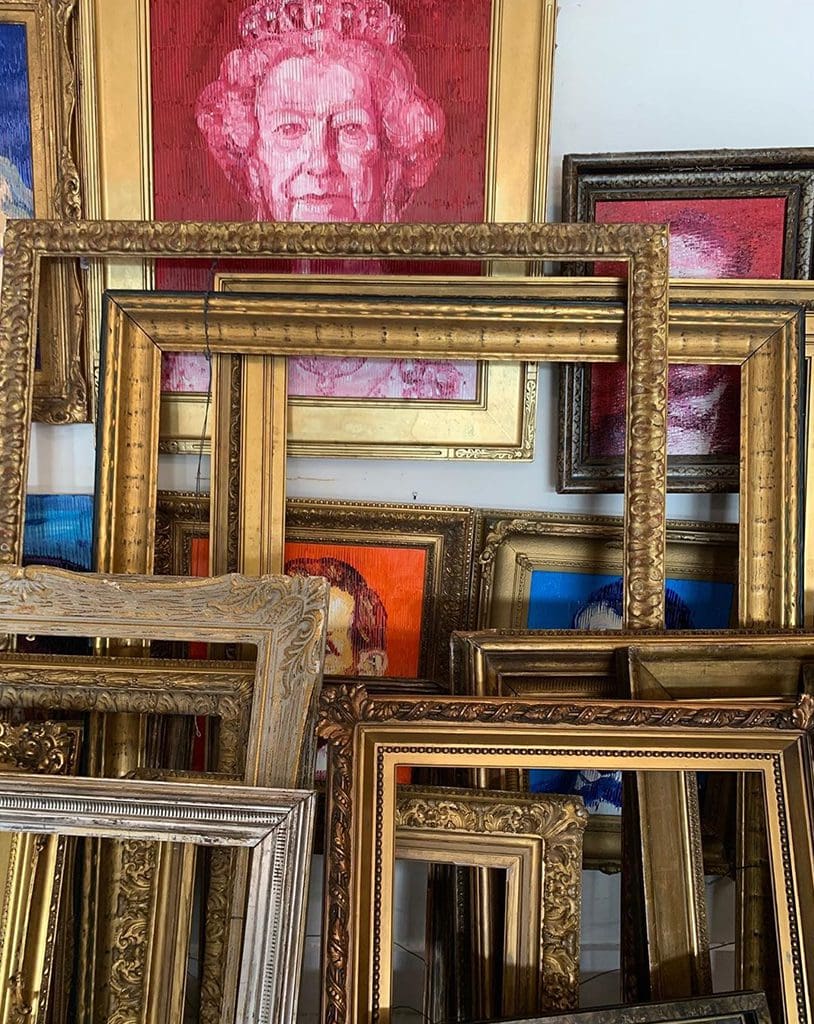 Hunt Slonem: View More Work by this Artist
ON THE WALL: Inside the Artist's Studio
ON THE WALL: Learn More
---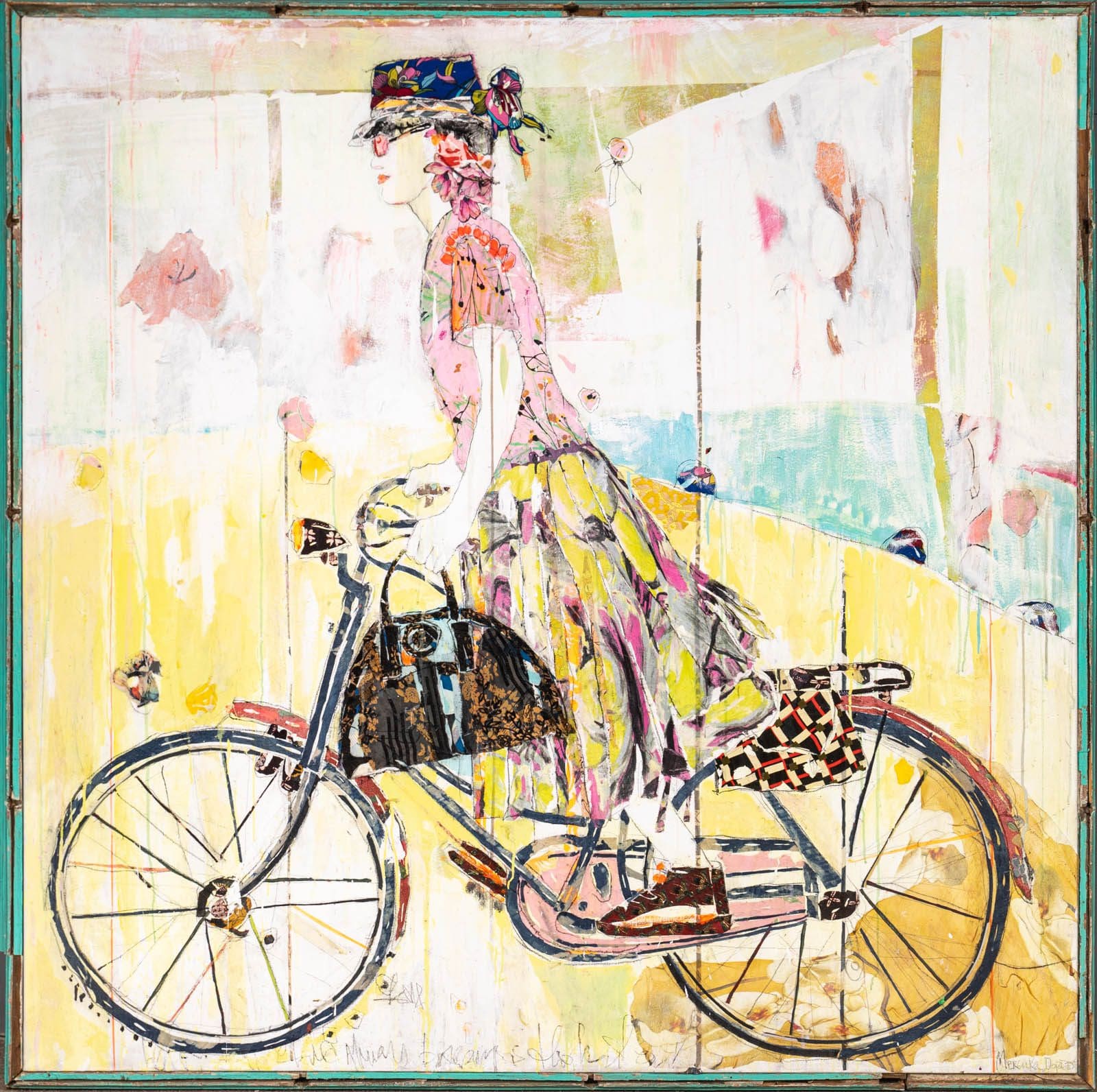 Mersuka Dopazo // Framing Texture
Romantic, colorful, and alive with texture, each of Mersuka Dopazo's canvases is different from the next. Her enormous mixed media pieces are patterned works of creative expression that investigate language and personal reflection through rips, drips, marks, and splotches. Dopazo sets these monumental masterpieces in gorgeous vintage frames, creating a antique aesthetic that complements the bohemian feel of her work. The rustic frames add more layers of complexity, nostalgia, and an air of wisdom to her intricate, personal collages.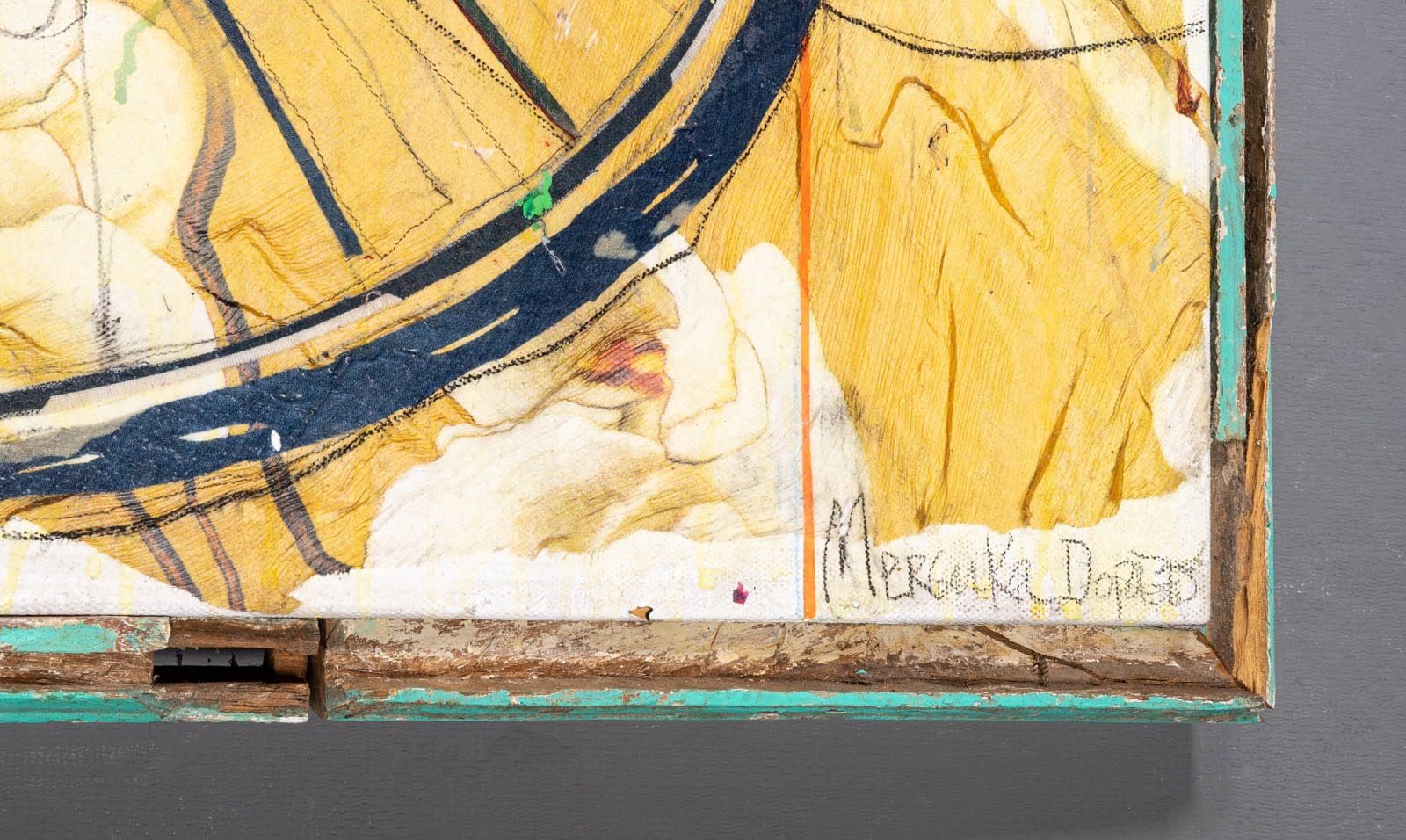 Mersuka Dopazo: View More Work by this Artist
ON THE WALL: Learn More 
---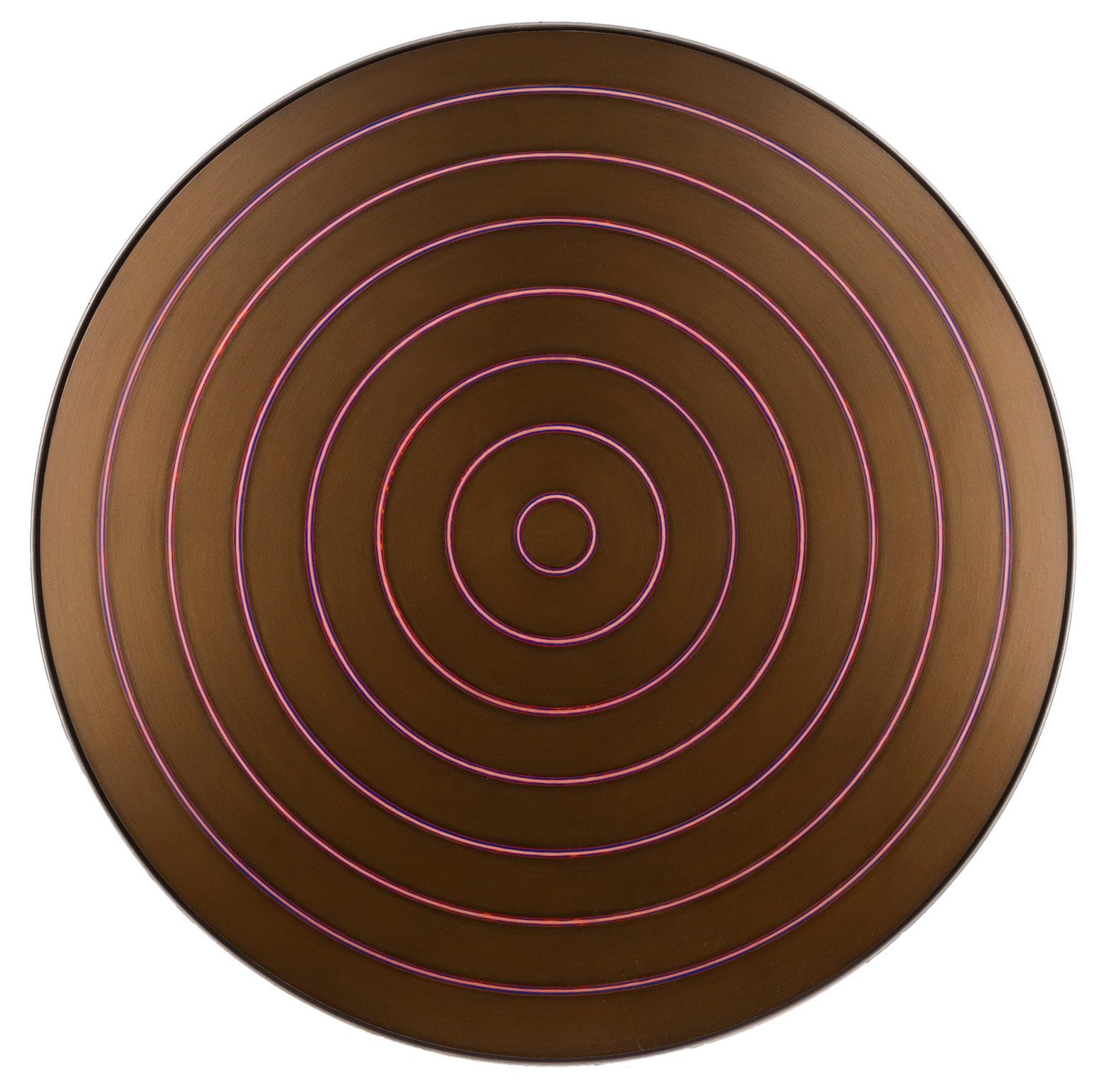 Tom Bolles // Creating Custom Circles
Finding the right frame can be challenging, especially if the artwork in question is an unusual shape. Custom frames are a wonderful way to showcase your artwork in a unique frame that is handcrafted to fit your exact piece and achieves the precise look you want.
We created a custom circular steel frame for Sienese Target by Tom Bolles. The tight band of steel encases the round canvas perfectly. The metal balances the metallic sheen of the painting and reinforces the luminosity of the dynamic composition.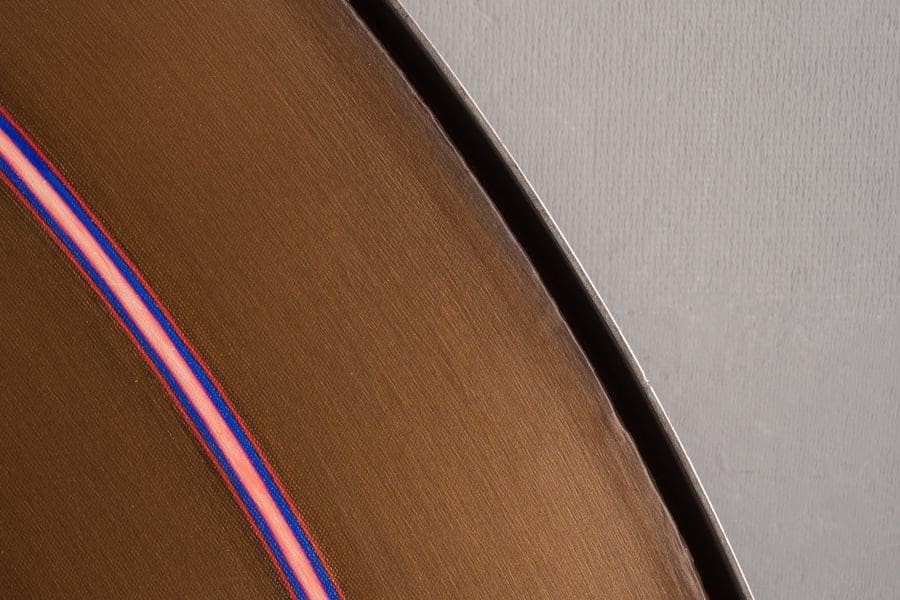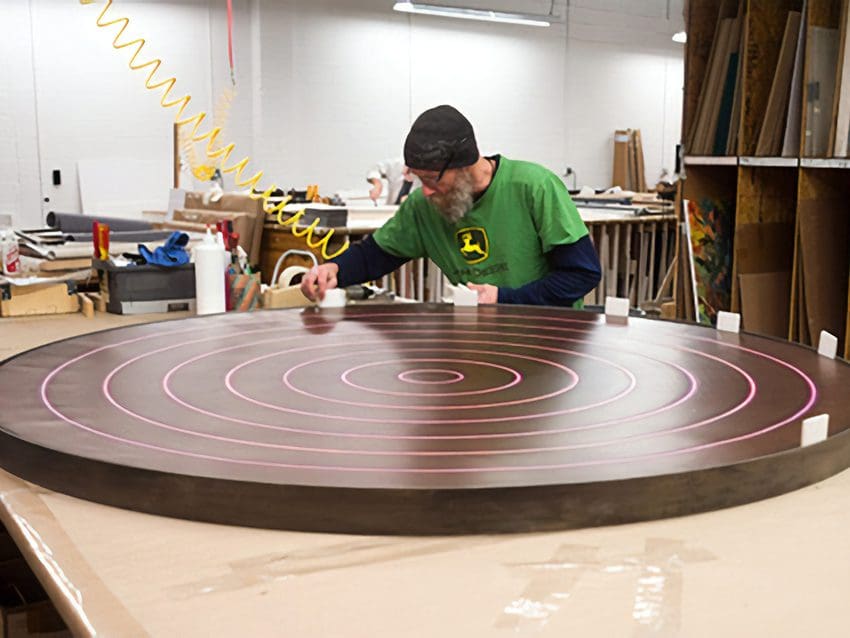 Tom Bolles: View More Work by this Artist
ON THE WALL: Learn More
---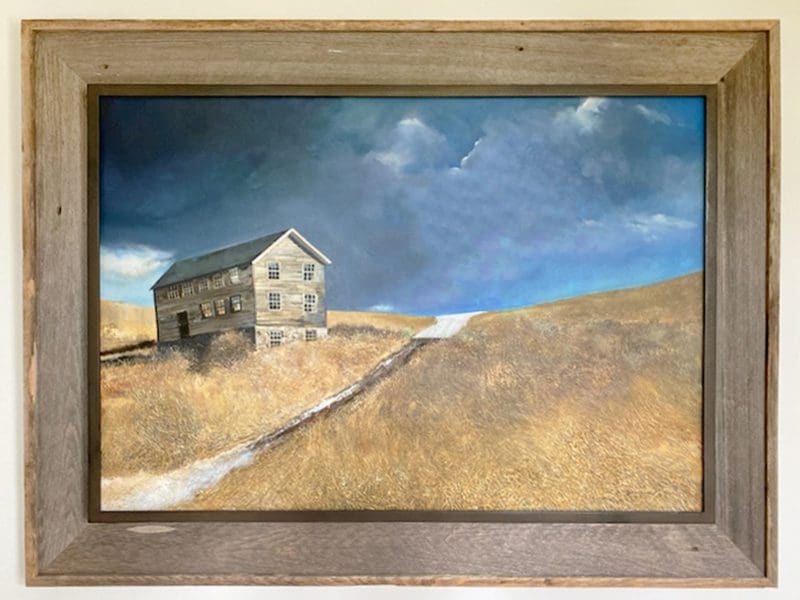 Handcrafted Details // Custom Framing
A handcrafted, custom frame can elevate your work of art and achieve the exact look you want. For this moody landscape by John D'Antonio, we crafted a one-of-a-kind frame from recycled wood with a hand crafted welded steel inner frame. The unfinished nature of this frame accentuates the earthy elements of the painting, adding to the texture and natural sensitivity.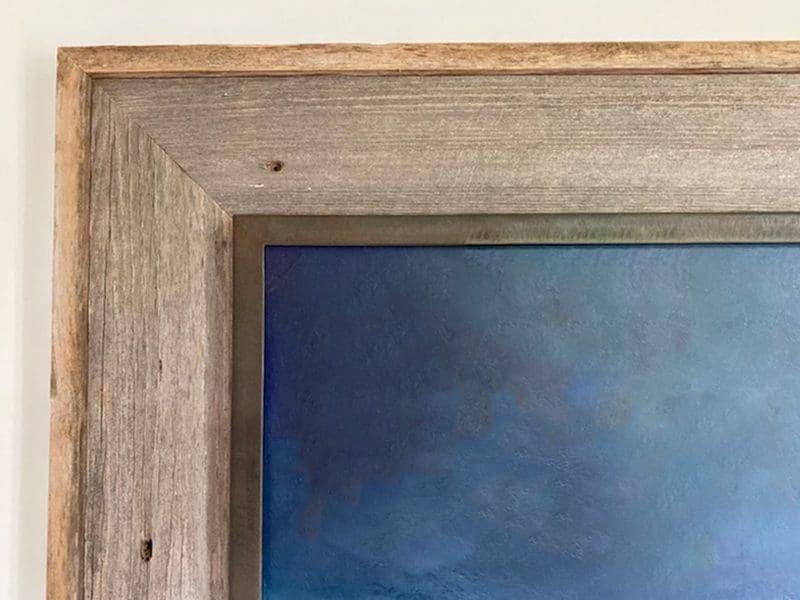 Modern to traditional, vintage to ornate, gold, silver, black, wood, metal, distressed, pristine, and everything in between! Bring your artwork into the gallery and we will craft a unique, custom frame that captures the character of your artwork and elevates your space.
Explore more framing and matting ideas on Mitered Corner or contact the gallery nearest to you to speak with one of our experienced framing consultants.