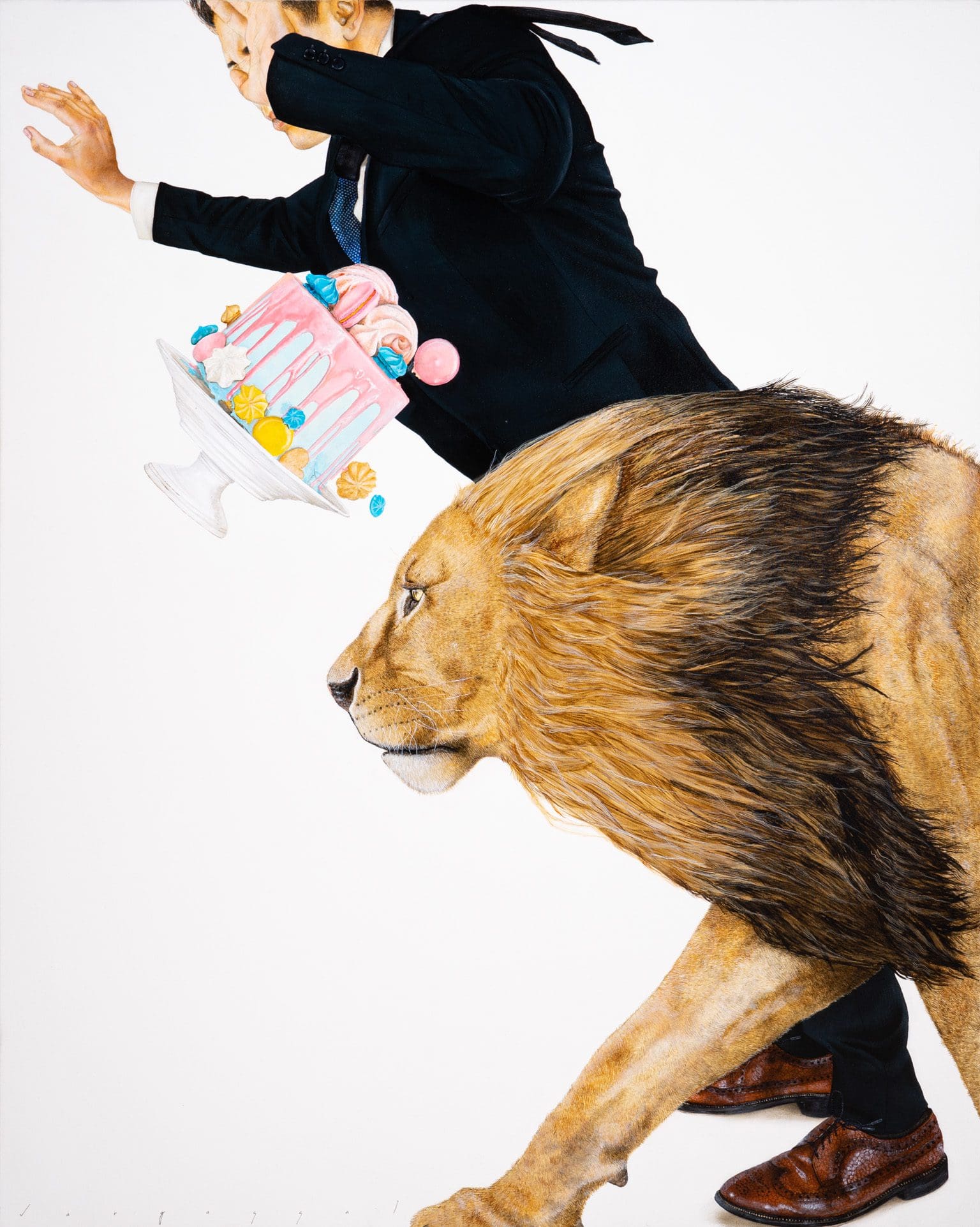 Ariel Vargassal's painting, Against The Drift, inspires us to find strength in even the most challenging times. In this dynamic composition, every decision is made with intention and each figure or object serves a specific purpose within the narrative. With his characteristic hyperrealism and attention to detail, Vargassal draws you in to a brief moment in time. Each element is frozen in motion with an invisible force working against it. Against the Drift creates a metaphor for persisting through the difficulties that one faces throughout life. Vargassal expresses an admiration for the resilience of humanity through a visually beautiful and magnetic image.
"Life is a constant challenge and many times a walk against the wind. The strength to make us stand is a magnificent force walking next to us. The lion represents our inner strength and the birthday cake it is a metaphor for the challenges thrown at us every year, sometimes hard to deal with, but also a sweet experience to gain."
–Vargassal
Get a behind the scenes glimpse of uncrating Against the Drift and other exciting new works:
Learn more about the narratives behind Vargassal's work in our lookbook.
ON THE WALL: Inside The Artist's Studio
ON THE WALL: Learn More