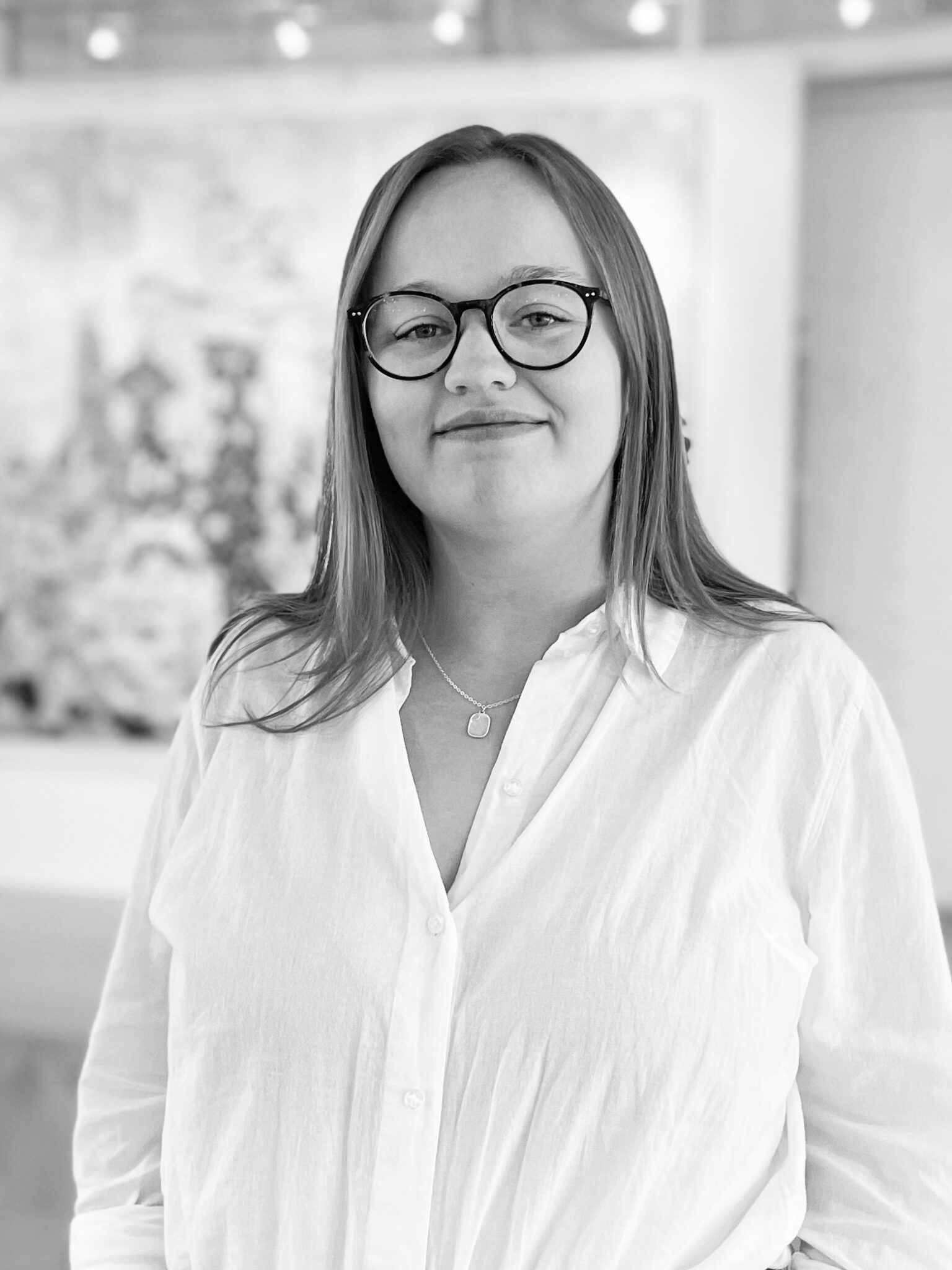 I love how this room feels like a modern cottage retreat. I chose pieces I felt complemented the simplicity of the space and referenced the natural world just outside.
–Jenna
Idea 1: Burtis, Coming Through Again
Coming Through Again by Maria Burtis captures an abstract landscape, filled with soft color and texture. I think the piece is fresh and contemporary, while referencing the feel of a traditional landscape.
Idea 2: Segal, Cream of Mushroom Soup
The soft wood tones in the room and Maura Segal's Cream of Mushroom Soup series harmonize together perfectly. The clean lines mixed with collaged elements of her work always bring a sense of playfulness to any room.
Idea 3: Adolphe, A Whisper No. 2
Adolphe's A Whisper No. 2 is light and ephemeral – like a dream floating above your head as you relax in bed!
---
Work with one of our experienced art consultants to find the perfect piece for your space: Schedule a complimentary art consultation.