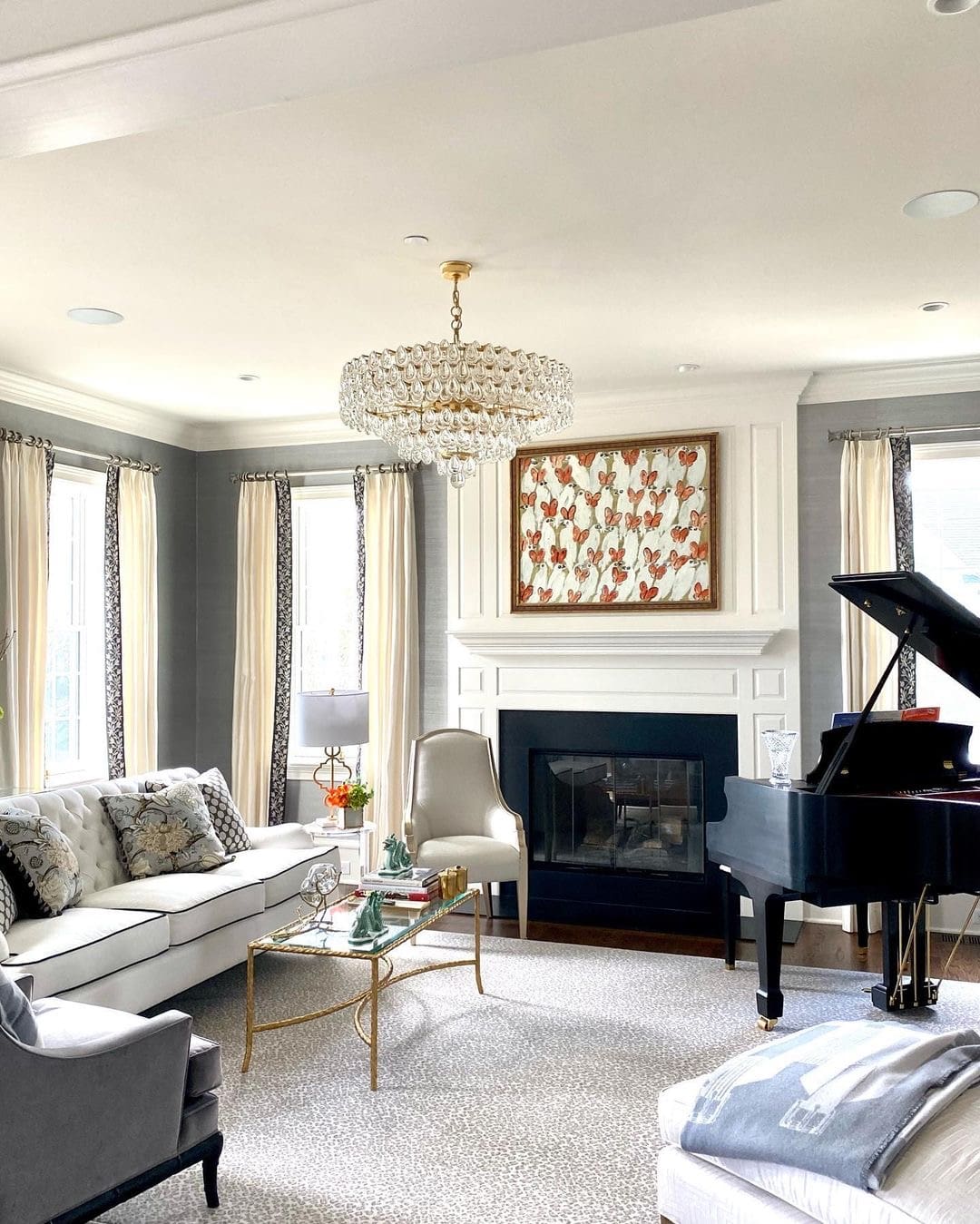 Lincoln's Peace Plan by Hunt Slonem has the perfect amount of character and charm to grace the walls of this chic living space by White Horse Design.
Slonem is notorious for his imagery of birds, butterflies, and bunnies. Lincoln's Peace Plan features two of the three, with a blanket of orange butterflies layered on top of whimsical white cockatoos.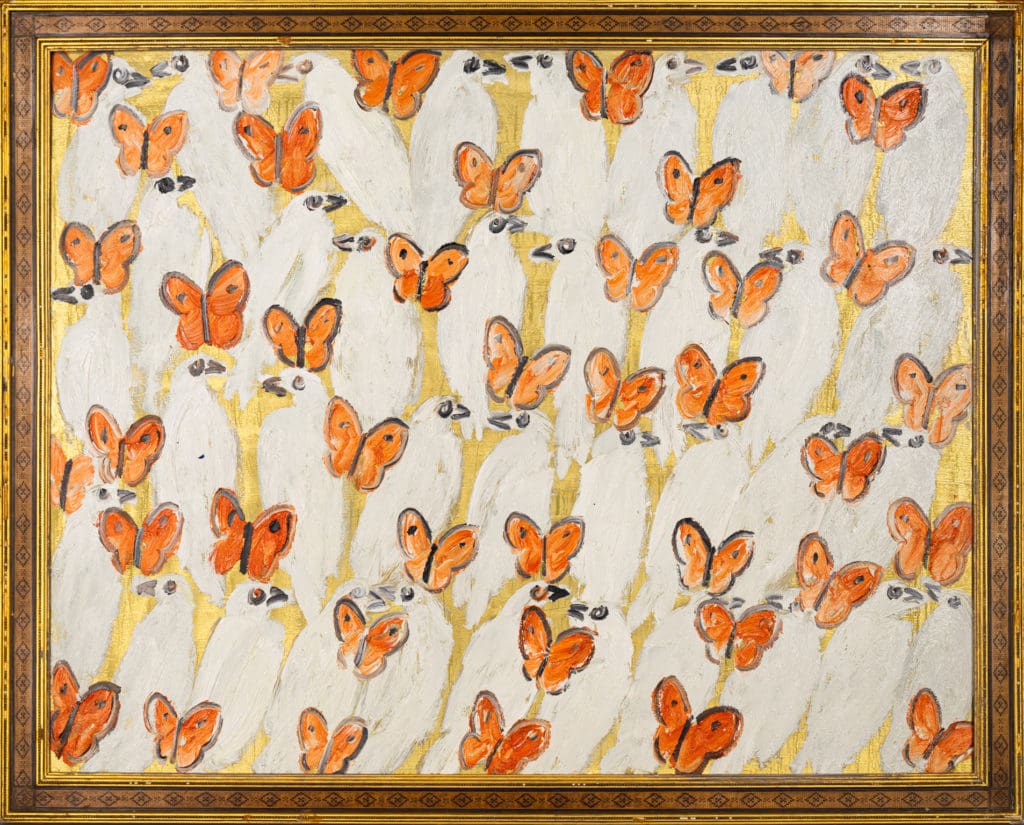 The artist favors exotic birds as his one of his main muses. He houses upwards of 50 birds in his 30,000 square foot studio in New York City, and is constantly inspired by their colors, forms, and songs.
Another distinguishing feature of Slonem's work is the antique frames that house many of his pieces. The distinctive gold carved frame around Lincoln's Peace Plan works beautifully with this elegant interior design.
Hunt Slonem: View More Work | In the Artist's Studio | On the Wall