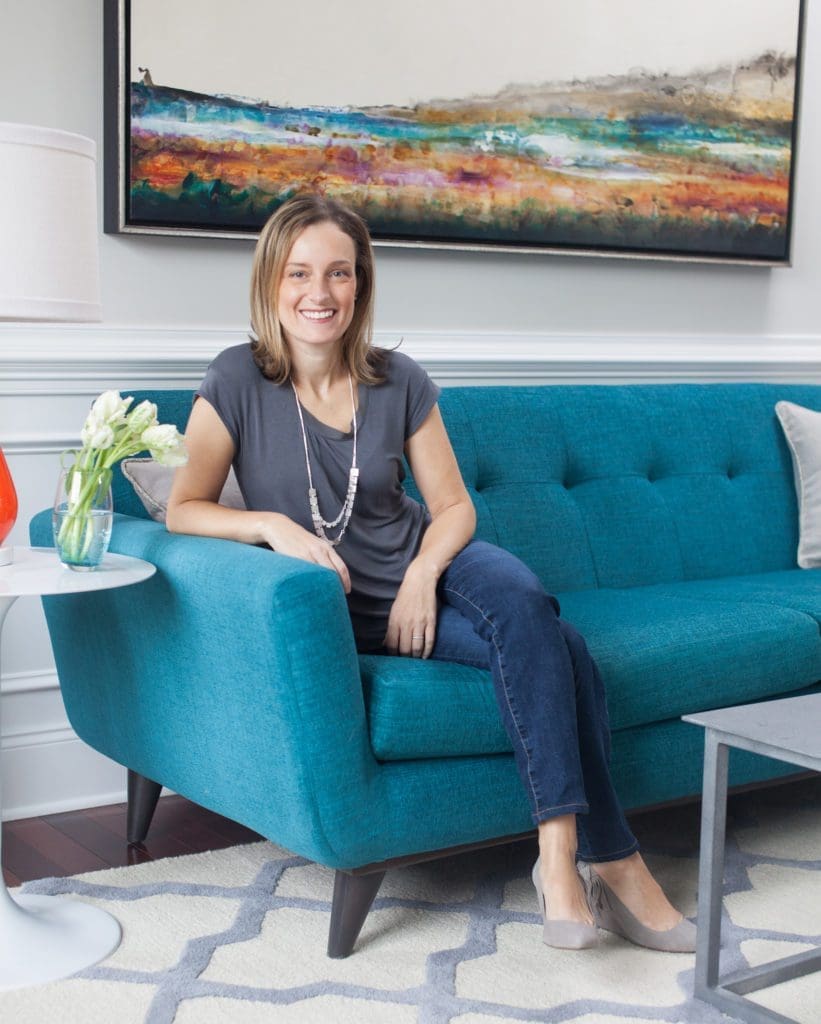 Larina Kase Interior Design is an award-winning interior design company serving the Philadelphia area. The company takes pride in creating beautiful, functional, and welcoming spaces. Carefully taking each client's personal style into consideration, their designers are known for combining classic and eclectic elements, with unique pieces of art.
Founder and Principal Larina Kase has always had a passion for design and is fascinated by the psychology behind interior design and environments. The multi-talented designer earned a doctorate in psychology and masters in business, wrote a NYT bestseller, and is a mom to three boys. Get to know Larina and better understand her design perspective through her conversation with our gallery.
---
What excites you about interior design?
I've been passionate about interior design my whole life. My aunt is an interior designer, my grandmother and my mother are artists, and my father's an antique dealer who refurbished the 1911 historic home I grew up in. We all love interior design, art, and antiques. I went to a high school for fine art and studied photography, painting, and sculpture in college. To me interior design is three dimensional art. It's like a canvas, where you need to have balance, movement, sometimes symmetry and sometimes not…I just love how it's so creative, and I love making my clients happy and knowing that they'll enjoy the spaces for many years.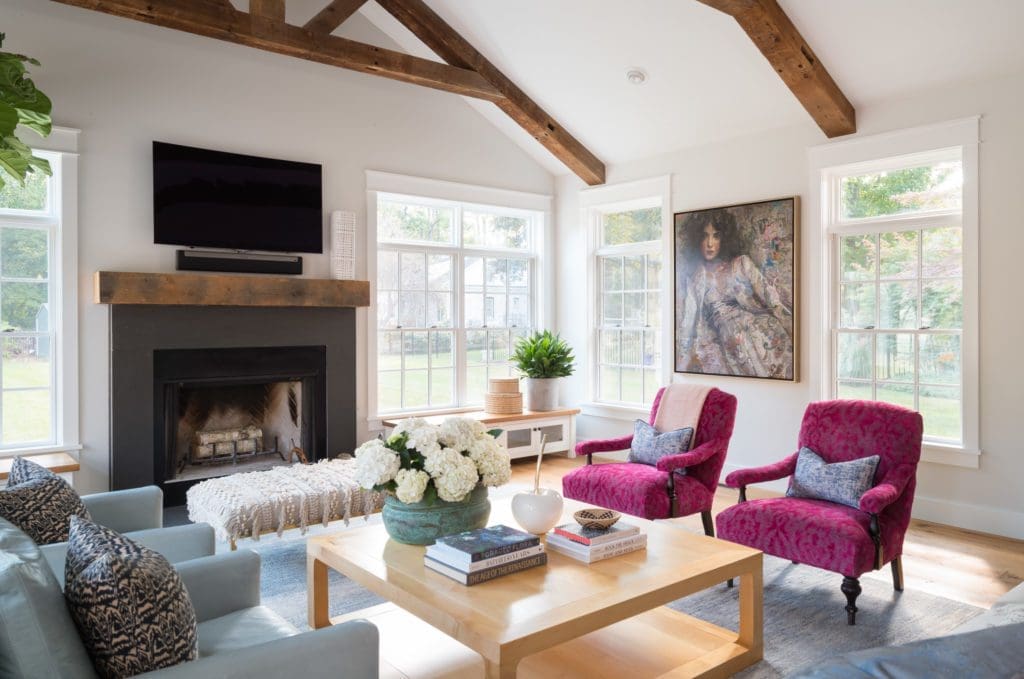 What inspires you as a designer?
My biggest inspiration for each project is my client. I strive to really understand their lifestyle and their individual style. Our projects do not look alike because our clients are unique individuals. We tend to have a similar overall aesthetic but you can see that each or our projects is very different, inspired by our client, their lifestyle, and the architecture in their home.  I'm interested in how a space feels and my goal is to have a space evoke the feeling they would like to have there– whether it's tranquil and calming, invigorating and energizing, or intellectually stimulating I often think of the vibe or the feel the space creates.
What is your design philosophy?
It's simple– select beautiful, high quality pieces that you love and which are comfortable and timeless.
What's one thing that every room needs?
Of course a beautiful piece of original art! It's amazing the difference that art makes. Sometimes we select art first and build the room around it, sometimes last and the art ties everything together. Either way the art is my favorite part!
Your go-to hostess gift?
I love to bring a little antique piece, maybe a vase (you can't have too many, right?), a serving platter, something a little different and special. And of course wine is always good!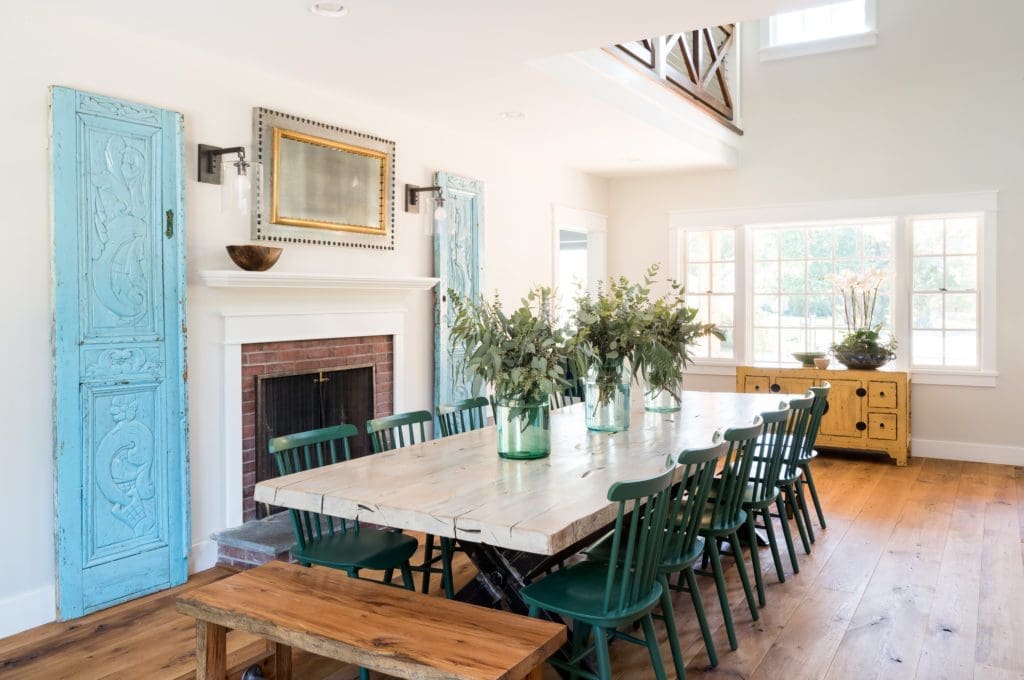 What colors are you loving at the moment?
Well, I always love blue and green. They are the colors in nature and both have simultaneously a vibrancy and a calming effect.  I enjoy to sometimes pair blue and green with a complimentary color (orange, coral, pink, red) for a little energy, or an analogous color (violet, purple) for a calming effect. I love white and off-white on walls for the brightness and so that the furniture and art in the room stands out. I am also influenced by the seasons and as we approach fall I love jewel and earth tones.
Passions other than design?
I love to go to art galleries and antique shops (I guess those are still design related!). I am passionate about good food and time with friends and family, so going out to a dinner is top of my list! I also love to be in nature, whether it's hiking or sitting by the ocean, it's rejuvenating.
To learn more about Larina Kase and her company, visit larinakaseinteriordesign.com.