This light-filled home designed by Stephanie Bradshaw is comfortable and inviting. Accented with eclectic elements, each space blends modern, antique, and Eastern influences.
Katia Poulin's L'Amour des Temporelles has a spiritual quality and earthy color-palette that enhances the distinctive ambiance of the sitting room.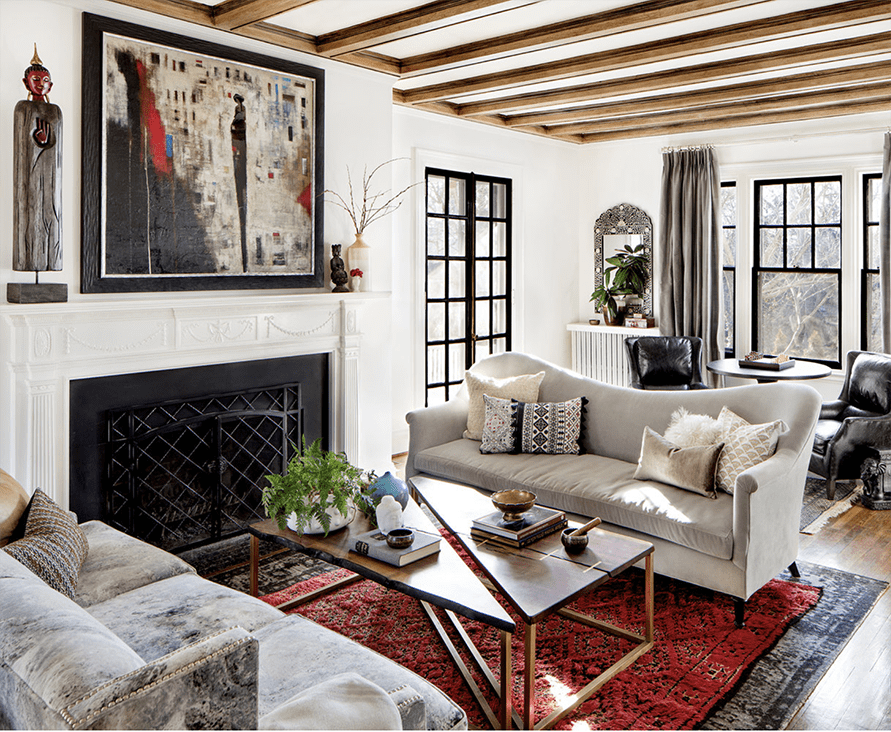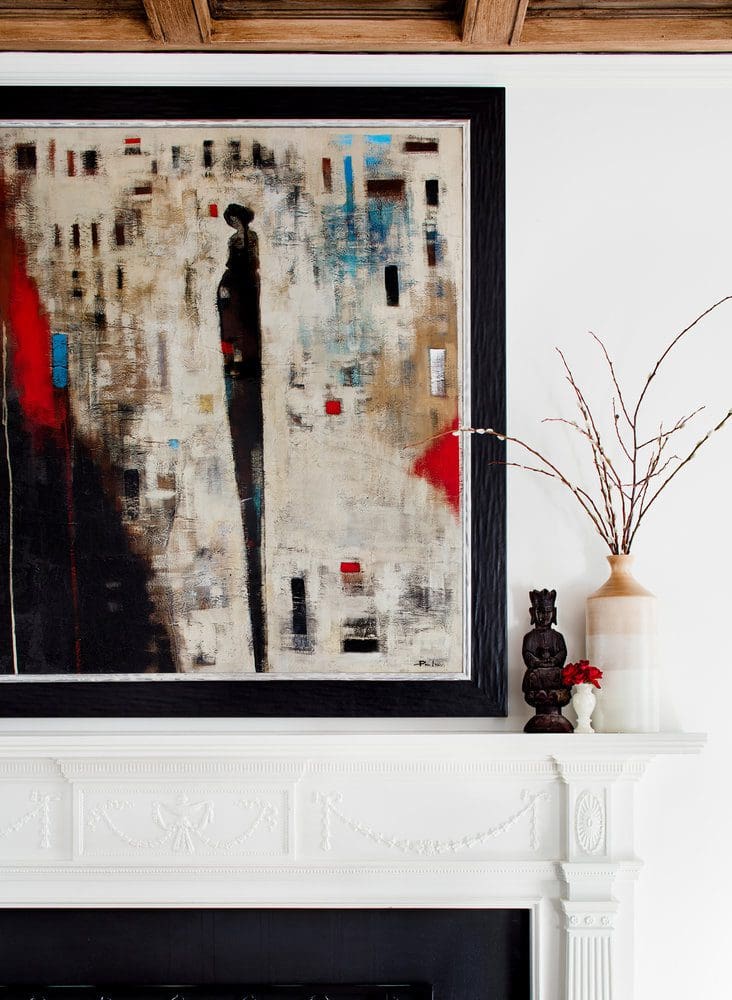 Beatriz Simon's Red Dress is a bold focal point in the foyer. The piece is complemented by an array of patterned textiles, creating a warm welcome into the home.