Featured in Home and Design's November/December 2020 issue, design team Solis Betancourt & Sherrill helped revitalize this 1970's townhouse in DC into a chic, modern abode. In the family room, two abstract pieces from the gallery helped complete the glamorous design.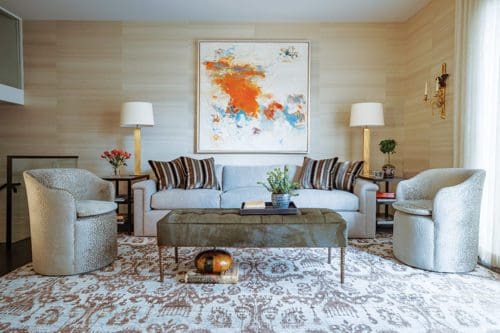 Christine Hayman and Jeff Erickson's pieces work in tandem to unify the room, each providing a pop of color. Hayman's piece lends a whimsical, dreamlike essence to the space, while Erickson's minimalist composition provides a bit of grounding.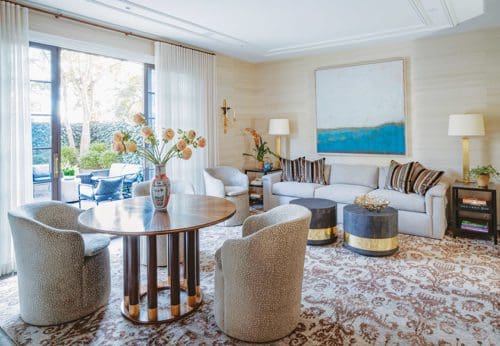 Visit Home and Design's website to read the feature and see the rest of the home.
Christine Hayman: View More Work | In the Artist's Studio | Learn more
Jeff Erickson: View more Work | In the Artist's Studio | Learn more