Many artists turn to nature for inspiration, some going so far as to paint and create out among the elements. "En plein air," a French term that translates to "outdoors," refers to a centuries-old tradition of painting outside of a studio. 
Until the mid-1800s, most artists' paints were mixed by hand in the studio and were not easily portable. With the invention of the collapsible paint tube in 1841, artists were soon able to transport their paints and canvases to any location that could support an easel. The landscapes soon poured into the Grand Salons of the world as artists studied light and color amongst the trees, hills, and vistas.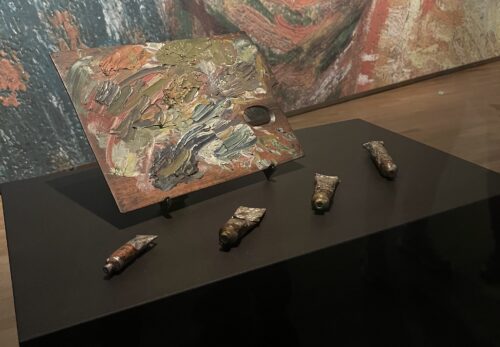 Van Gogh wrote often about painting en plein air, roaming the French countryside and capturing the idyllic views with his keen eye for color. In a letter to his brother, Van Gogh remarked, "I painted a study on the beach. There are some sea walls or breakwaters…I sat on one and painted the rising tide until it came so close that I had to pack up my things."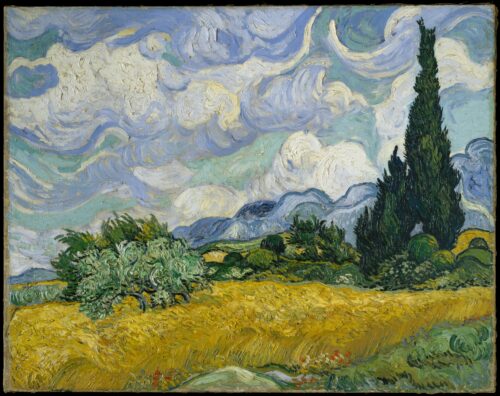 Several of our own artists paint directly from nature. Read on to learn how they interpret light and form differently in their landscapes. 
John Brandon Sills
Baltimore-area painter and 2021 Plein Air Easton Award Winner, John Brandon Sills captures the hills, barns, and waterways of Maryland with a stunning grasp of light and color. "In my plein air work, I try to capture the essence of an experience, hoping to express the vitality of nature in brushstroke and color," says the artist. As the painting above illustrates, Sills beautifully transfers the sense of light, depth, and even heat so well that we find ourselves squinting at the sunlight pouring from the canvas in this rendition of a local barn.
Learn more about Sills' work or browse additional pieces
Dennis Sheehan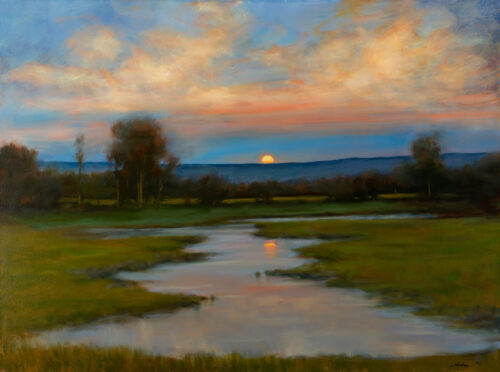 Enraptured by the American Tonalism movement that arose in the late Nineteenth century, Dennis Sheehan utilizes contrast to capture moments of transition in nature: dawn, dusk, storms, and seasonal changes. Sheehan explains, "My goal is to have the painting emanate light. This is why the areas of shadow are so important, for it is from them that this emanation proceeds." Indeed, these paintings are more like windows to some distant field, uncannily familiar and utterly calm.
Learn more about Dennis Sheehan or browse additional works
Marshall Noice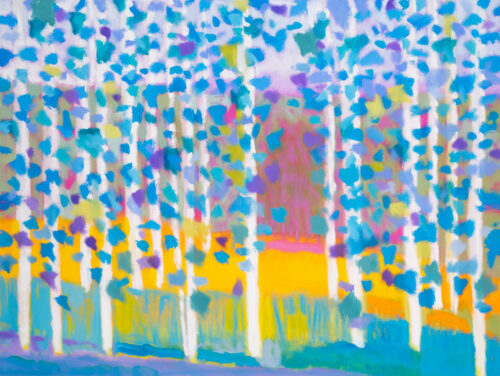 Inspired by the transcendent surroundings of his home in the American West, Noice captures the landscapes—particularly foliage—with a playful use of vibrant color. Having mastered both oil paint and pastel, many of his painting titles reflect the places and local nature he portrays so well. In this painting, his painterly brushstrokes transport the viewer to a shady copse of trees, at once titillated by the leaves and soothed by the balanced trees.
Learn more about Marshall Noice or browse additional works