Our most important goal at our galleries is to connect you with art that speaks to you and reflects your personality, whether you're adding to your collection or acquiring your first piece. From coming into the gallery to take a first look at art, to viewing different works in your space, and to seeing that piece you fell in love with finally hanging on your wall, working one-on-one with an art consultant is an exciting and rewarding experience.
Take a little behind the scenes look at our process. (Keep in mind, it looks a little different for everyone!)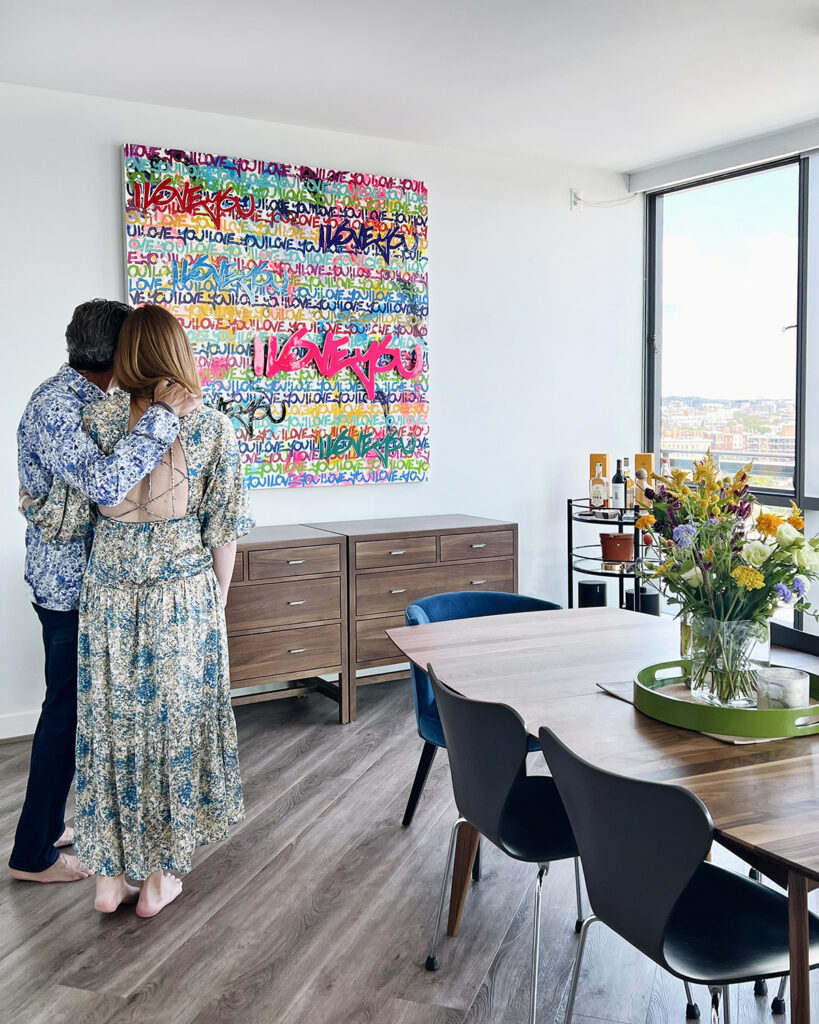 Meeting at the Gallery
For your first appointment at the gallery, you may already have an idea of artists and particular pieces you like, or you may not know what you're looking for yet—which is totally fine, too!
While there's lots to see on our gallery walls, it's always fun to dive into our art bins, where we house the majority of our artwork when it's not on view. Our galleries' diverse and extensive collection includes work from both established and emerging artists from around the globe. Your art consultant will show you around and brainstorm with you, to get an understanding of the specific space in your home you're looking or the mood you want to create. They will help you discover pieces of art that resonate with you.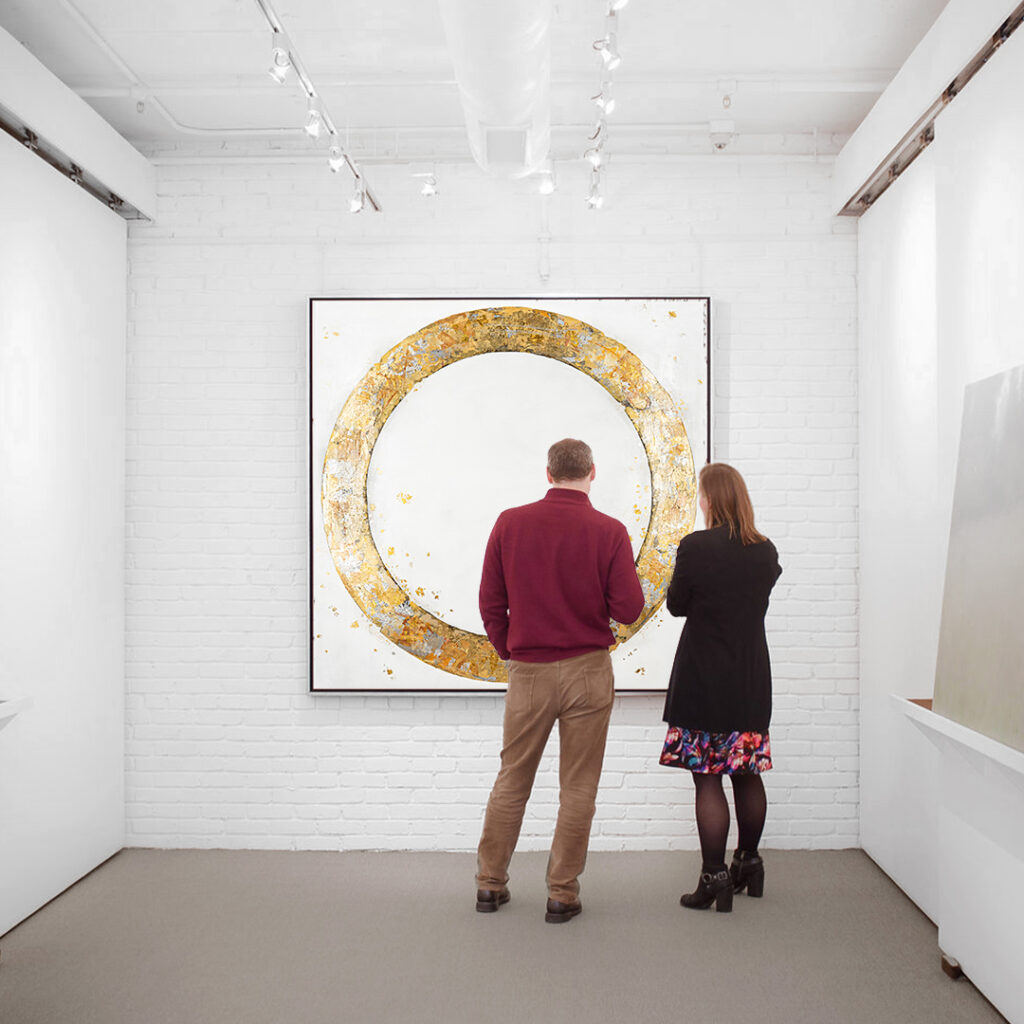 Curating a Collection For You
At this point, your art consultant will have a solid idea of artwork that appeals to you. They'll take another deep dive through our collection and may pull additional works for you to see. The perfect piece might be at one of our other gallery locations, in which case, they'll have it sent over on our weekly art transfer.
View this post on Instagram
The In-Home Appointment
Time to load up our vehicle with your potential new pieces! Our amazing team of assistants, art handlers, and consultants work together to get everything ready to go. 
Now the real fun begins! We'll try out artwork in different spaces, finding what best elevates your home and most importantly, brings you joy. Our favorite part of this whole process is the magic moment of watching a client fall in love with a work of art.
The Installation
Some clients decide then and there to keep a piece, and the art handler on your appointment can professionally install it right away. If you're up for it, we love to snap a photo of the final install for our Instagram.
View this post on Instagram