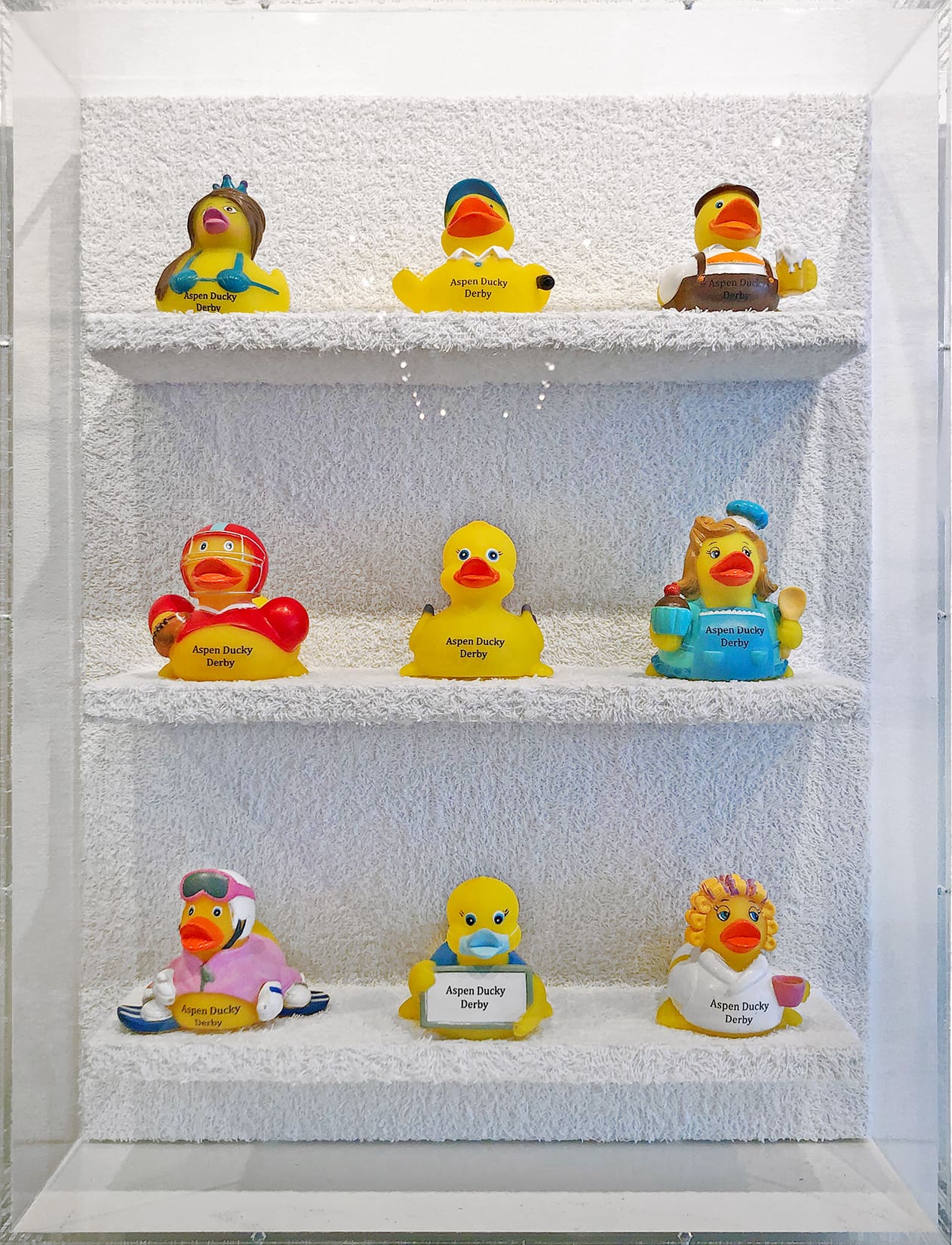 There are no limits to the fun we can have with framing! Whether you're framing a 2-dimensional or a 3-dimensional piece, we'll help you find the best way to display the things that mean the most to you or simply put a smile on your face.
Project Inspiration: Collectible Rubber Duckies
Our clients are constantly surprising us with their framing ideas. When one of our clients came in with a bag full of rubber duckies, we couldn't have been more excited about this framing challenge.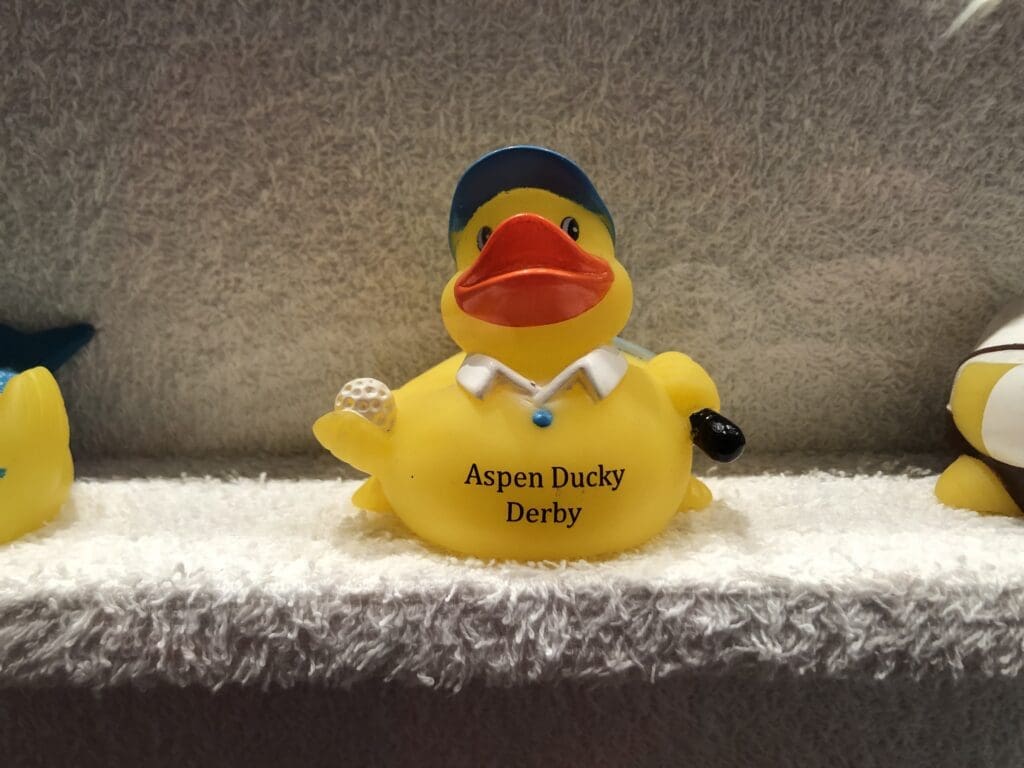 How We Did It
First, we picked out our 9 favorite rubber ducks and arranged them in a way that felt playful, yet balanced. With all the fun costumes, it was hard to pick just 9!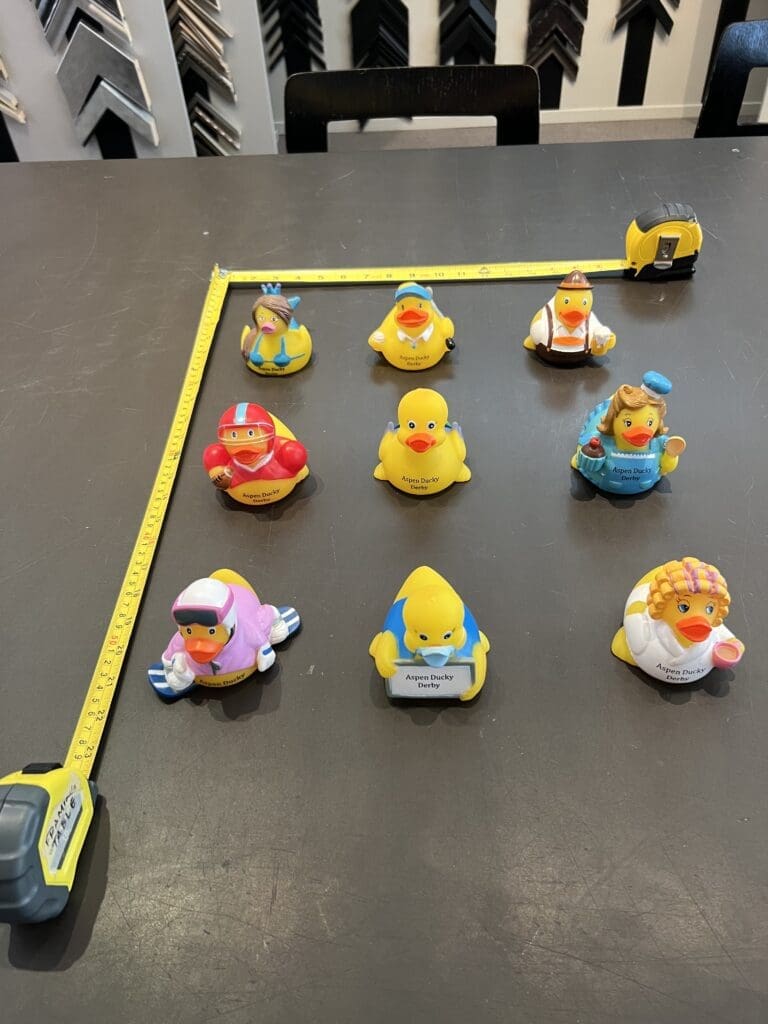 Next we discussed the materials we wanted to use. We decided on a plexiglass-glass box that would allow you to see the rubber ducks from any angle. We also knew we wanted shelves for the ducks to sit on, but rather than having them made in clear acrylic we decided that lining them in a fabric would add that something that we were missing…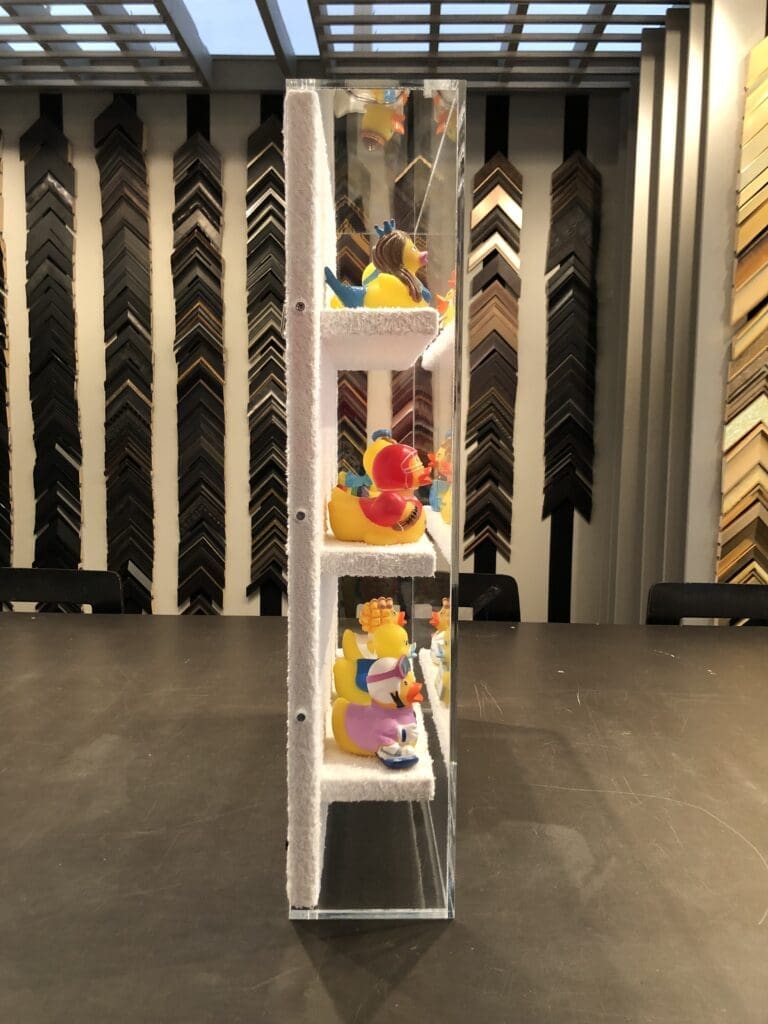 With the bight colors of the rubber ducks and their various outfits, we opted for a white terrycloth that felt clean, on theme, and didn't compete with the stars of the show.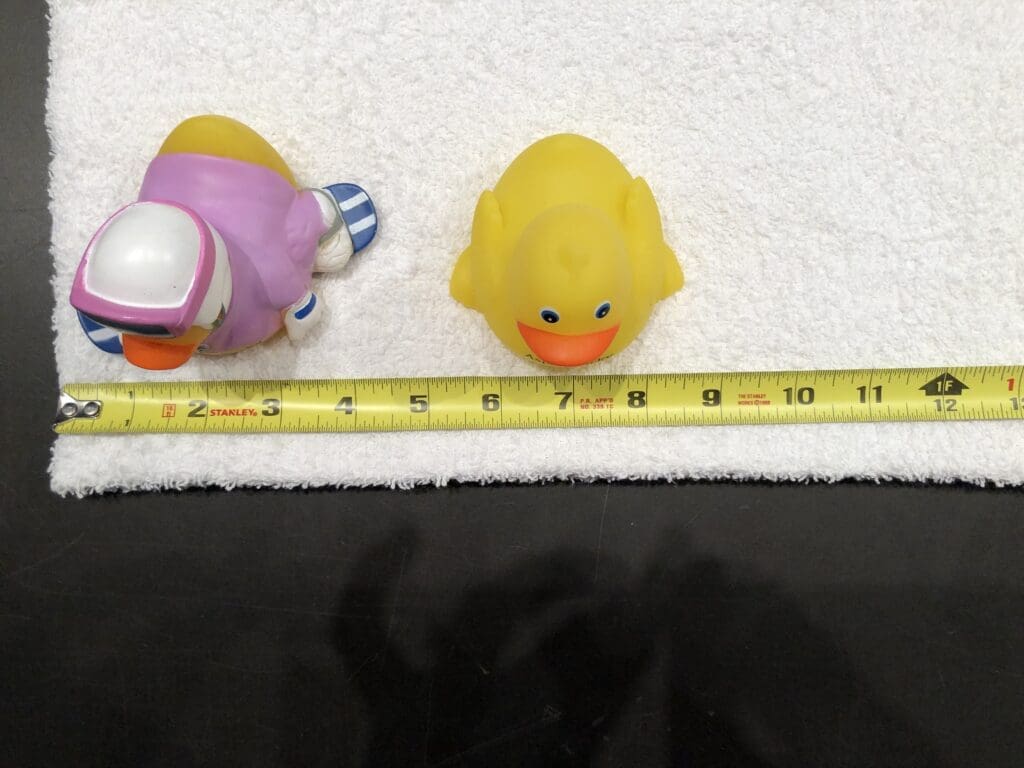 Once hung on the wall, the plexiglass box adds dimension, but lets the rubber ducks shine on their own. A perfectly playful piece for our client's bathroom!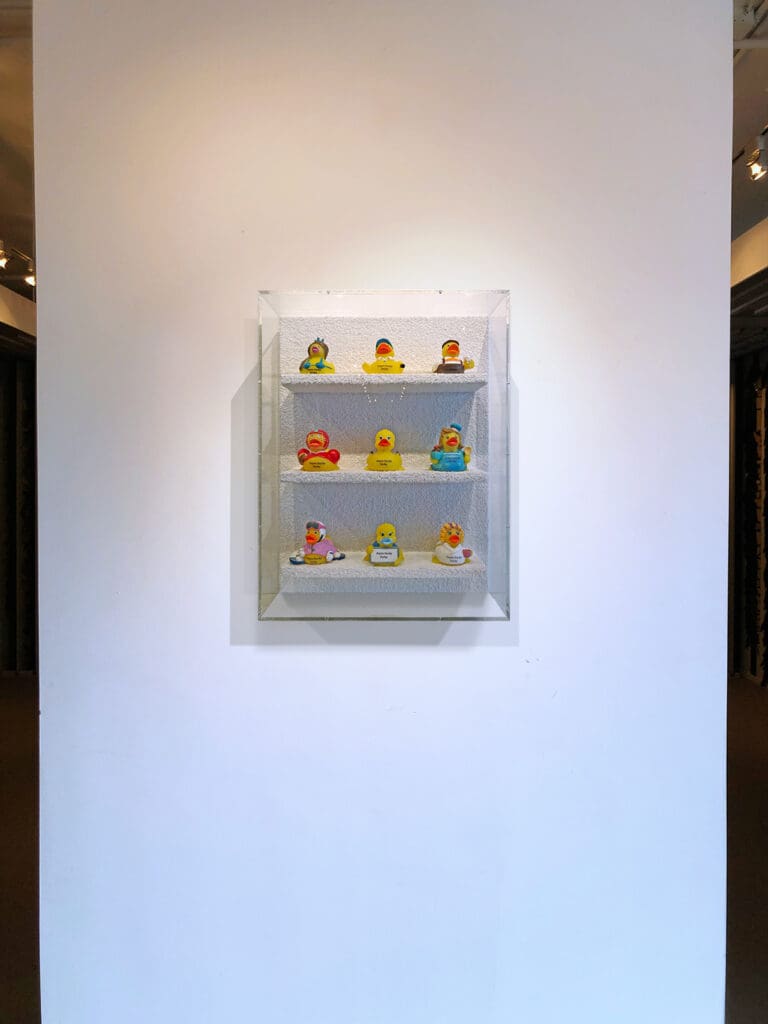 Have a framing project in mind? Reach out to your nearest gallery to get started!