Do you want to try something new in your home? Embrace the creative chaos of quirky furniture, funky wallpaper, and patterned textiles, layered with captivating pieces of fine art. Maximalism in your interior design is a great way to show off your unique personality and passions. If you are unsure of how to make it work, check out some of our favorite installs in maximal interiors for some inspiration.
Collage and Neon
This Rock Therrien piece juxtaposes the image of Tweety Bird with bold neon against a collaged background. The art is placed on a lively lime green, pink and teal floral patterned wallpaper. Combining these dynamic features allows their energy to play off one another. The longer you look at this installation, the more it just makes sense! Check out some pop art to add to your maximal space.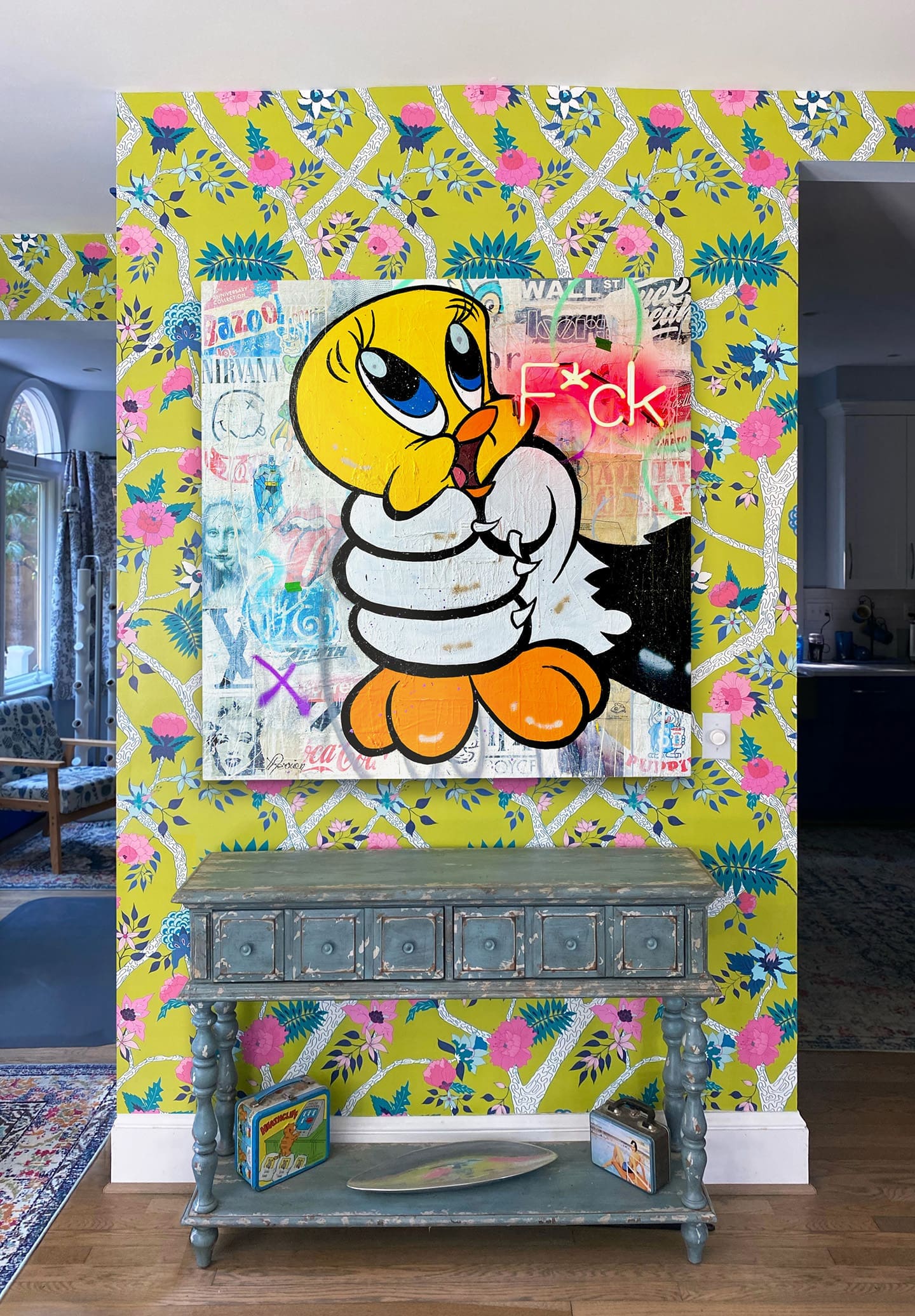 A Blue-Green Dream
Next, we have a mystical room designed by Elizabeth Reich. The space beautifully reflects Mark Beck's Seaside, perfectly enveloping participants in serenity. This wallpaper is whimsical and fun, working with the brilliant bright blues of the couch, coffee table, and rug. Loud and immersive, Elizabeth maximizes the design so well, you can almost hear the crash of a wave or birds in the trees!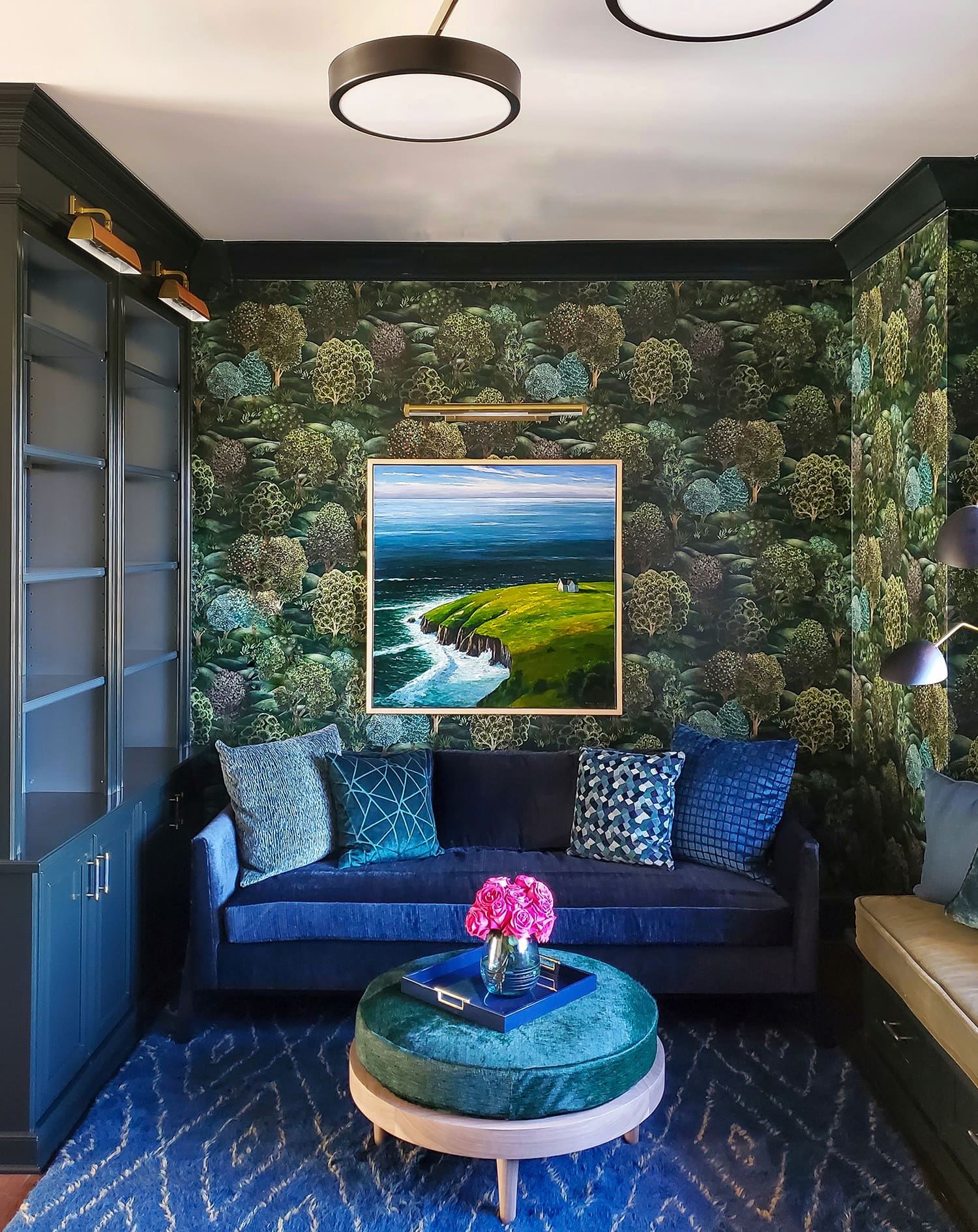 Funky Maximal Medium
Not quite ready to commit to the ultimate boldness? Here are two spaces that inspire a light dose of maximalism.
Neutral POP
Beatriz Simon's Blue Dance delivers an exciting pop of blue to this first neutrally textured and patterned room. Dining room chairs have a geometric pattern that speaks to the similarly toned one of curtains. The two head seats pull focus to either end of the room while the twin chandeliers add a strong dimensionality to the space. This is a beautiful example to dip your toe into maximalism.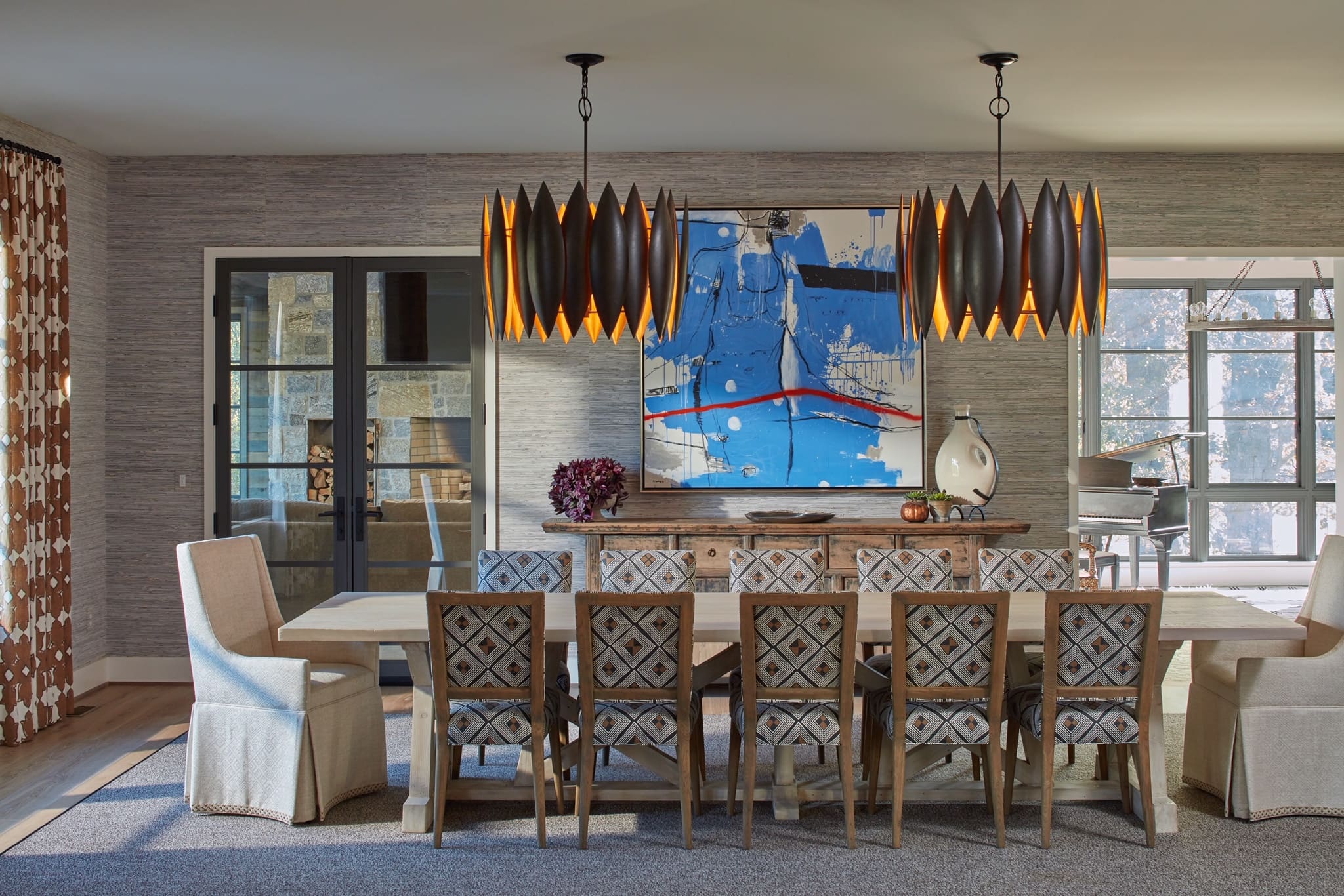 Naturally Abstract
This room with its exposed stone strategically brings outside in. The stone's organic texture and shapes are reflected in the forms located in Rose Masterpol's Barcelona Chair. The wonky curves and taupe coloring is continued in the chairs and sculptures, tying the design together. This is a good example of how to make a space feel more exuberant without going deep into the maximalism sphere.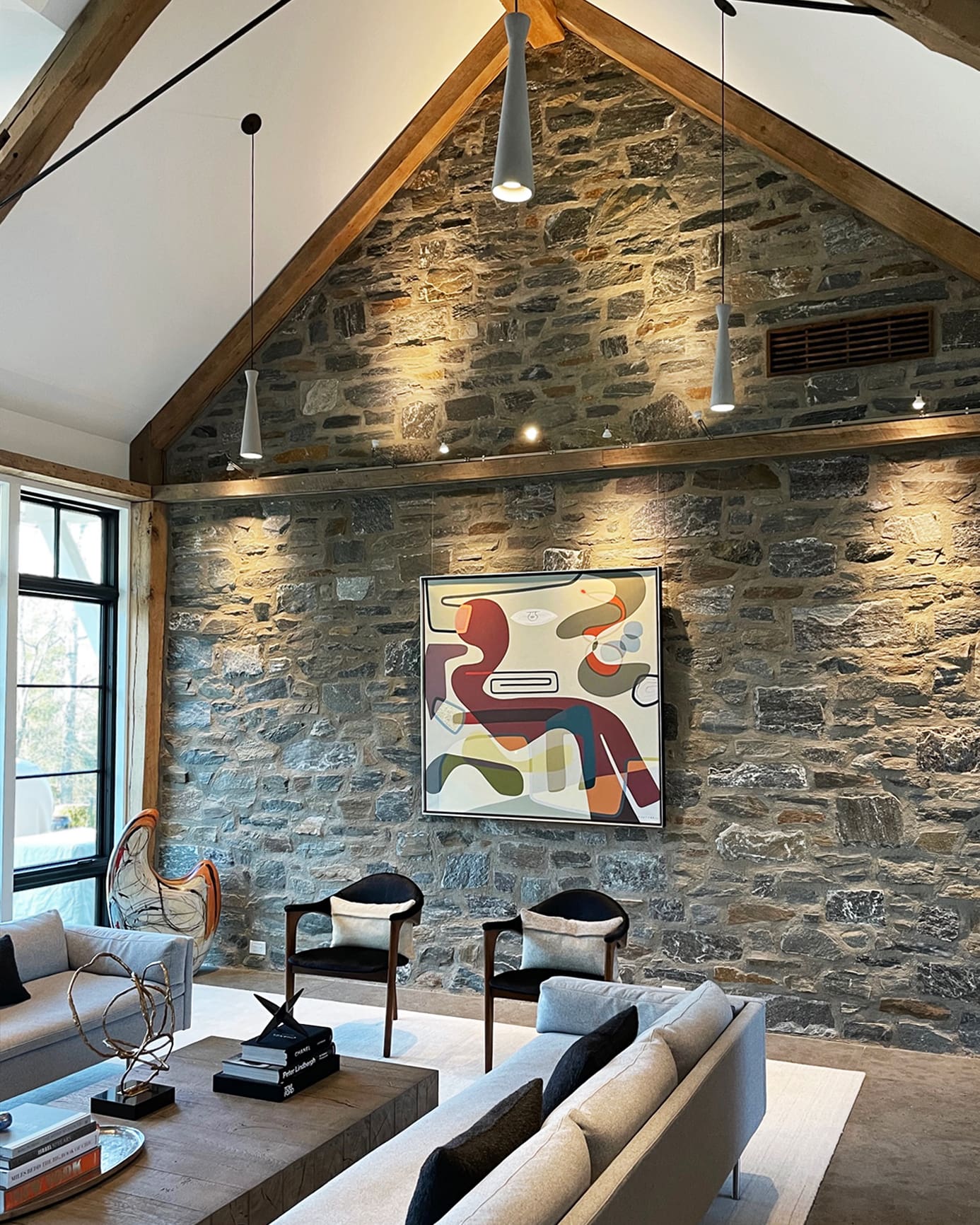 More is More!
For the last install we have this bubbly and jubilant space designed by Johnson Sokol. This is a perfect example for those ready to dive into the maximal deep end. From the charming floral patterns in the pillows and the drapes, to the peek at the hallway's more structured wallpaper, this home grabs your attention at every turn. Mersuka Dopazo's Still Life on the main wall ties every color and texture together harmoniously. This space is activated and welcoming, embracing your gaze wherever it lands in the room. Explore more still life art to activate your interiors.