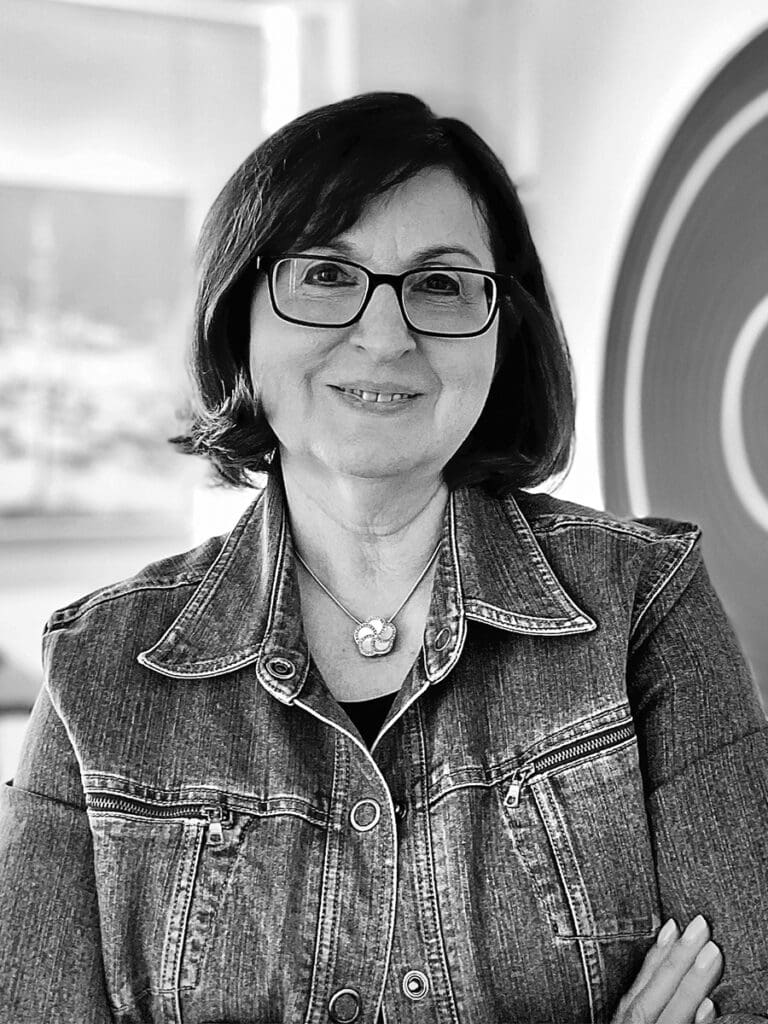 Adding color and texture to this clean and neutral living room was no problem for Mina, the director of our Chevy Chase gallery. She chose three pieces that draw the eye upwards and play off the various elements in the space, while still maintaining a relaxing and cohesive look.
What would you place in this space?

Allen Martin, You've Got the Love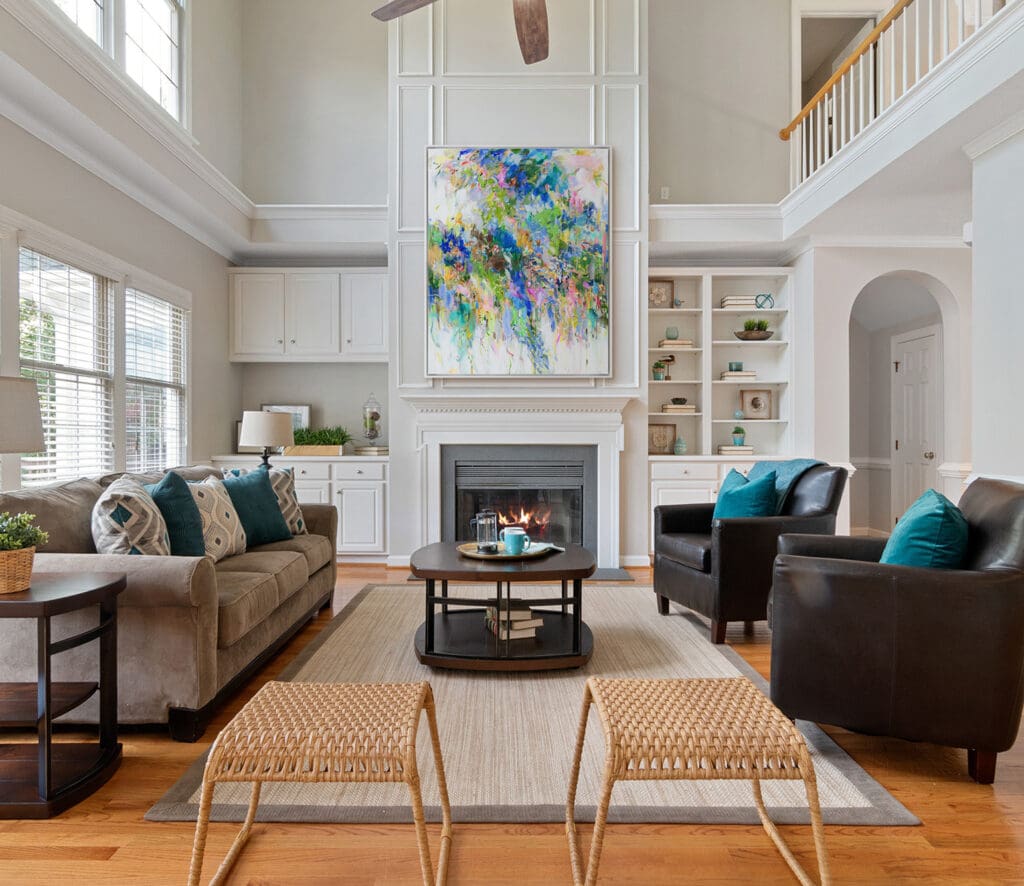 You've Got The Love is a beautiful new piece by artist Carly Allen Martin that would be a striking addition to this room. The loose impressionistic style and vivid colors bring the outside in and feels like a summer day.
Carly Allen Martin: View More Work | In the Artist's Studio |On the Wall
Belassen, A World Away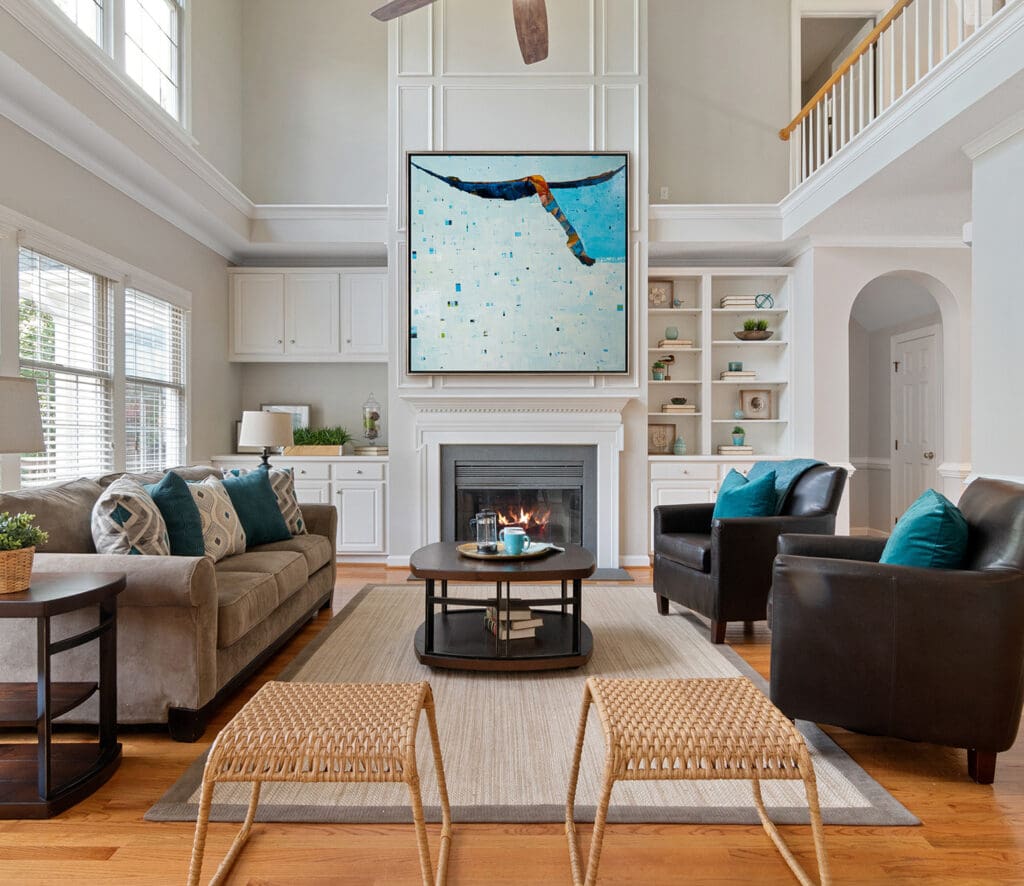 A World Away by Sherri Belassen brings interest to the space in both the medium and subject. Is it an abstract or can you see the leg hanging out of the hammock? Her use of mixed media provides texture and depth well. What a fun piece to enjoy in a room that invites relaxation.
Sherri Belassen: View More Work | In the Artist's Studio | On the Wall
Dugar, Night Music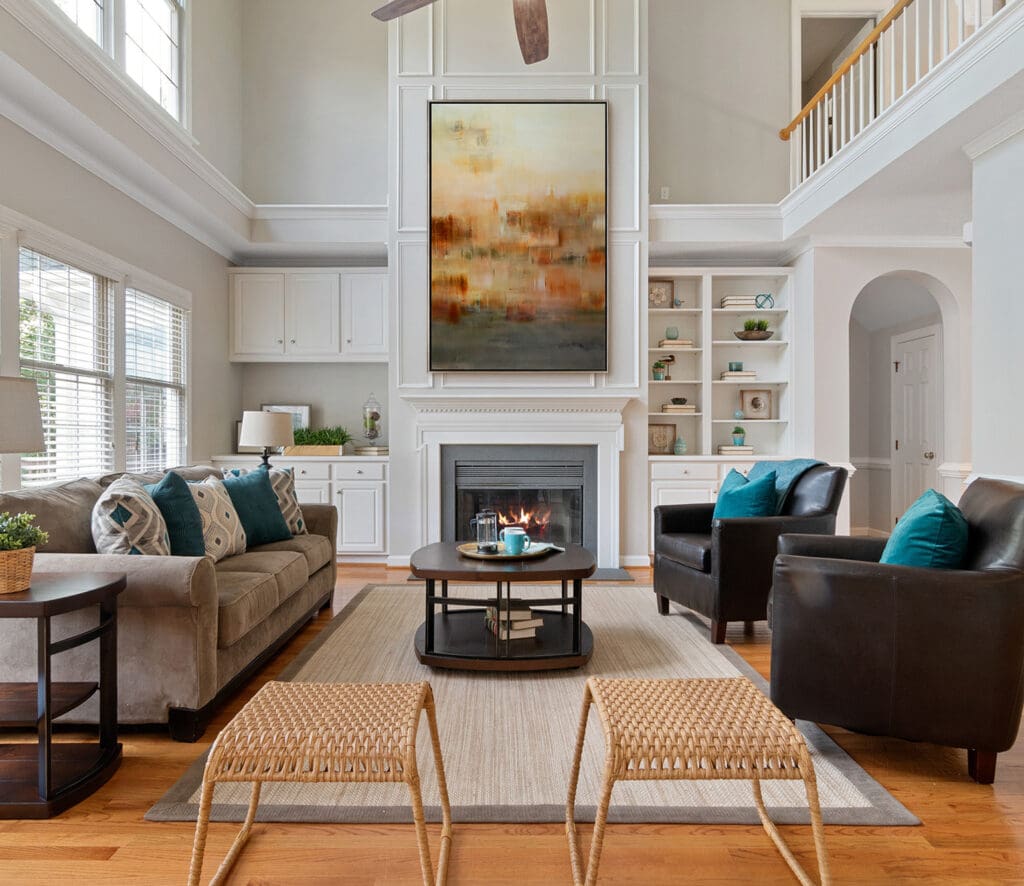 Shivani Dugar's Night Music brings rich earthy tones to the room which tie in so well with the natural wood elements and textures. The painting feels like an extension of the blazing fire below and lifts the viewers gaze upward.
Shivani Dugar: View More Work | Inside the Studio | On the Wall