Take a look at how these collectors and designers thoughtfully incorporated works by Christopher Peter, Craig Alan, and Jeff Erickson into their spaces.
Christopher Peter
Peter's intriguing silhouettes are blended seamlessly with botanical elements, infusing a piece of nature into the spaces they inhabit, while stepping outside the traditional landscape box. Layered with handmade papers and repurposed book pages, his works are perfectly enchanting in these collectors' homes.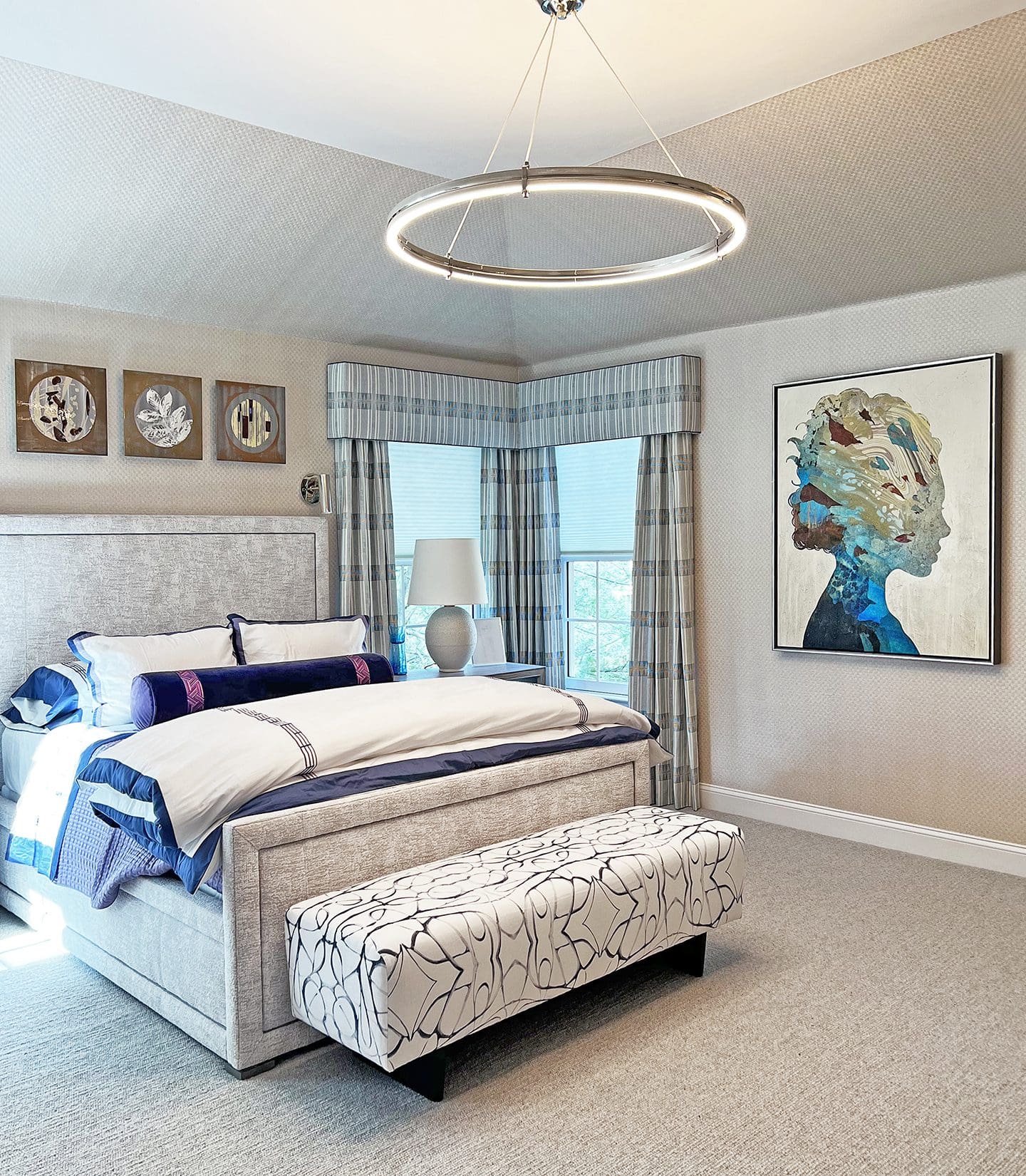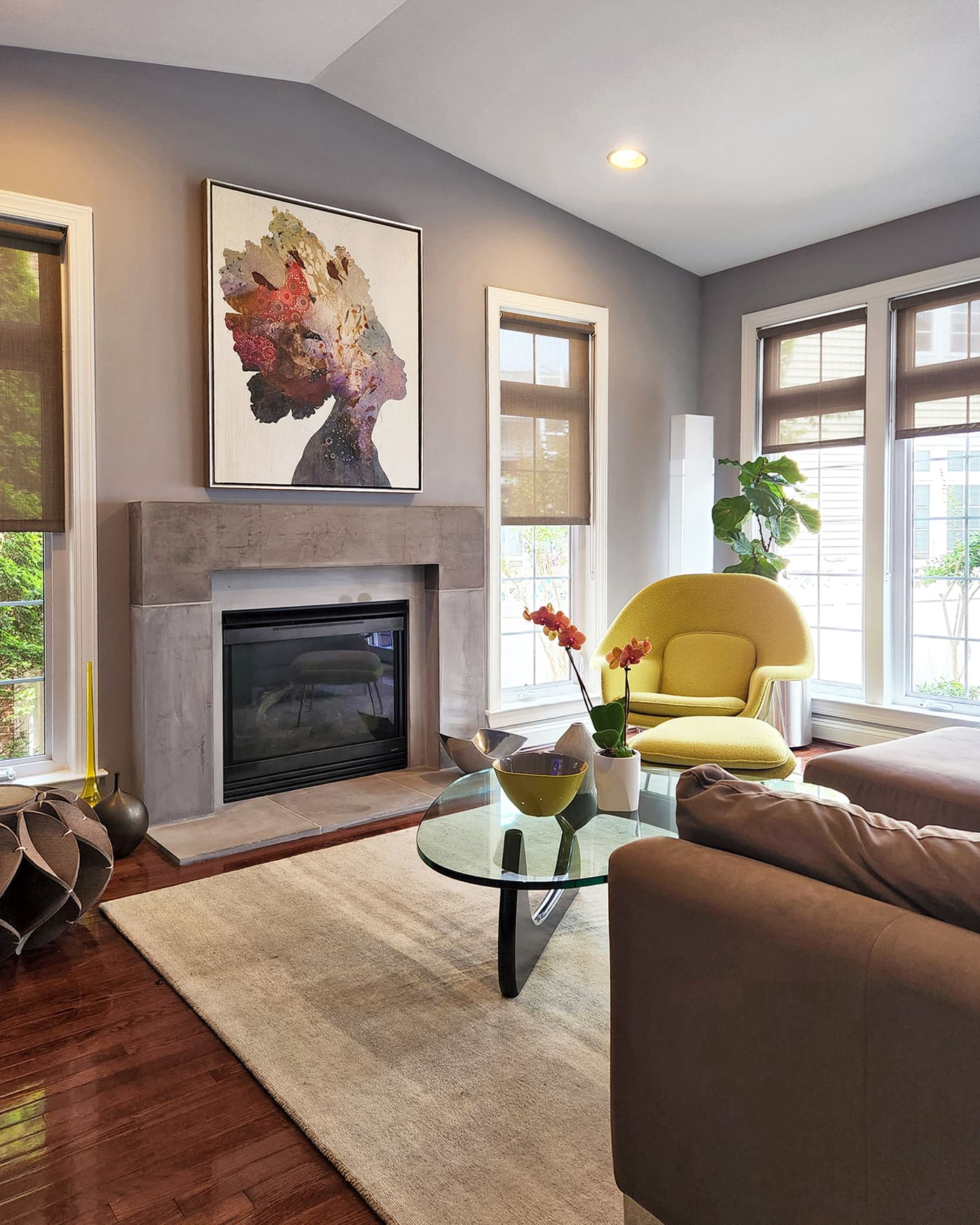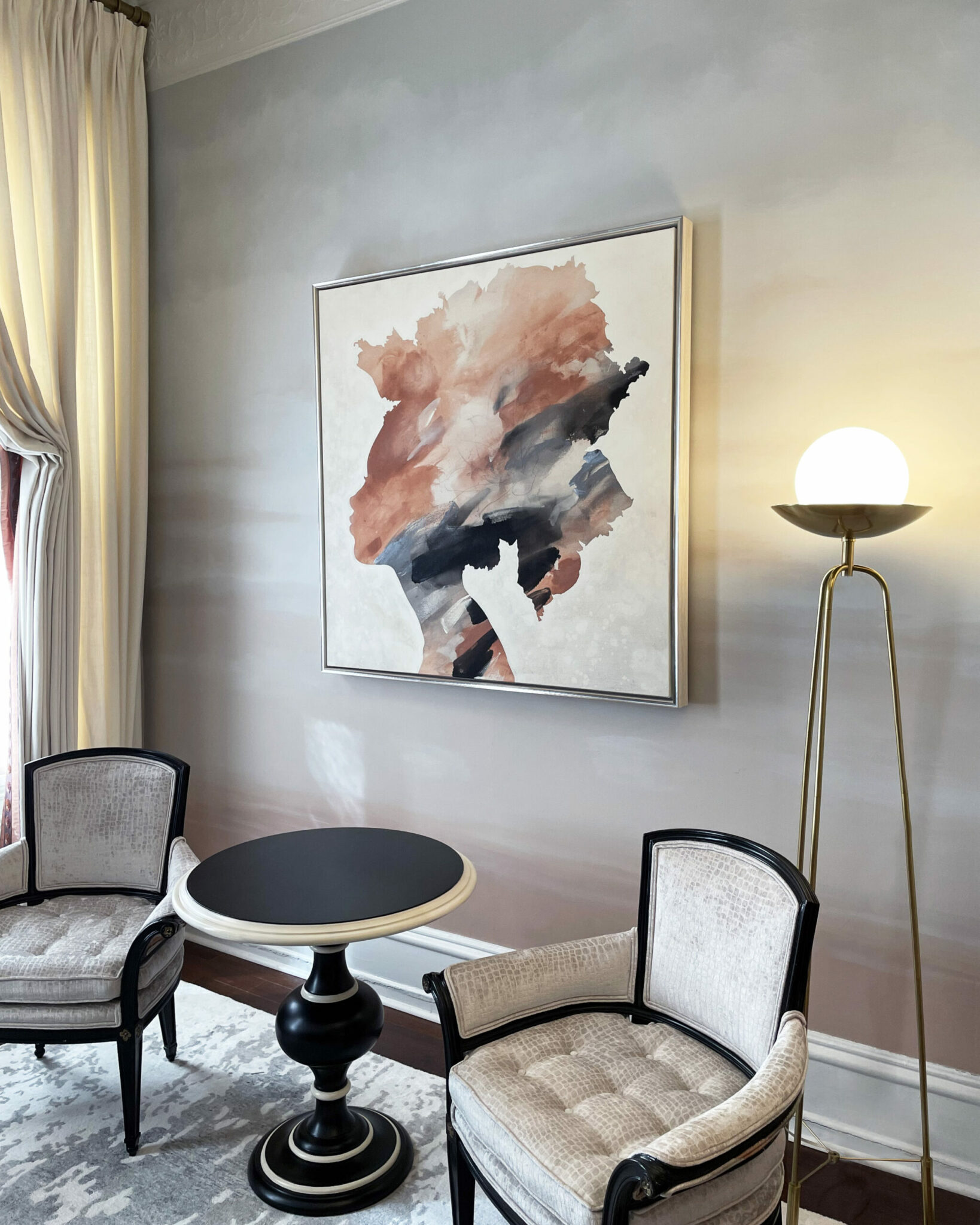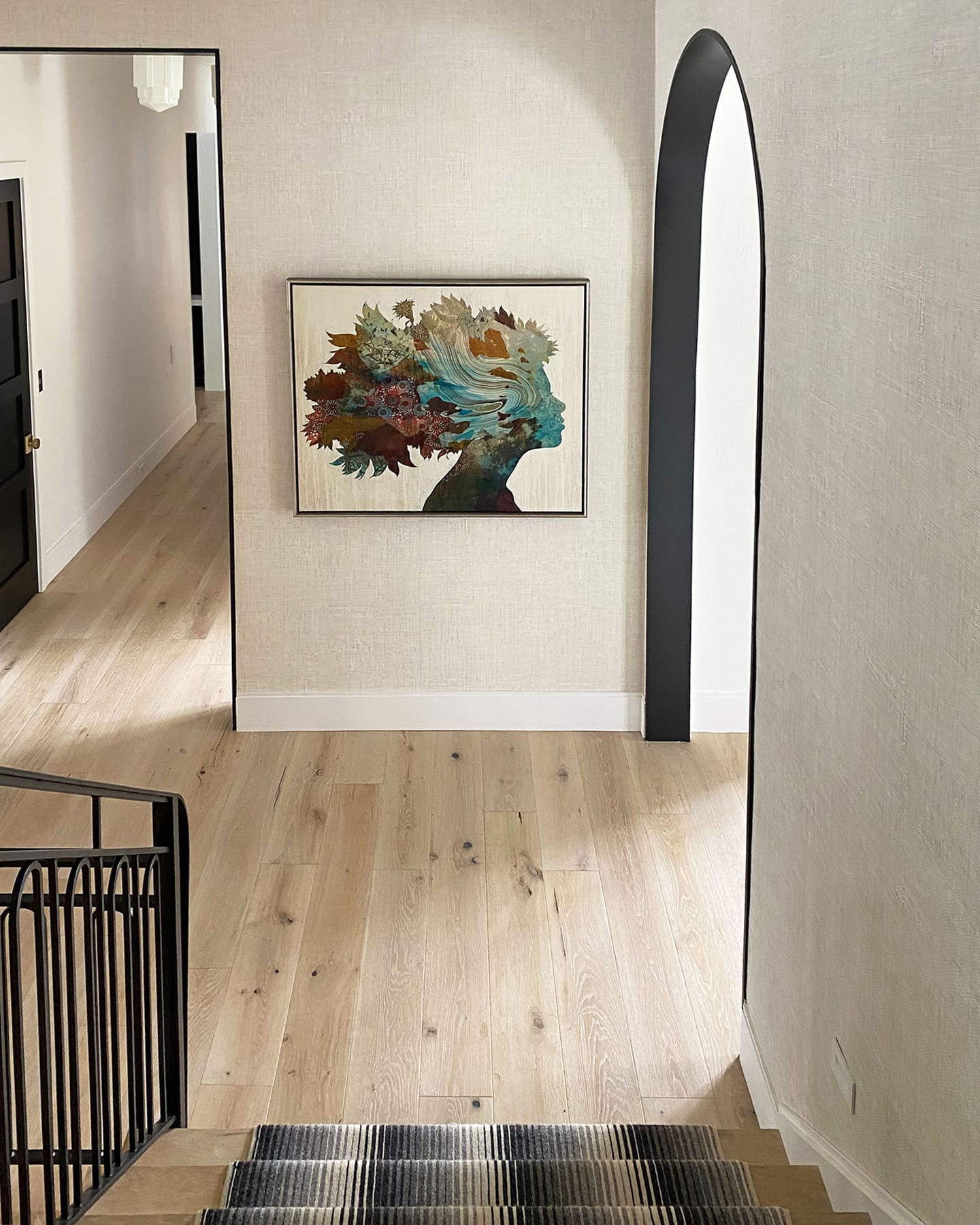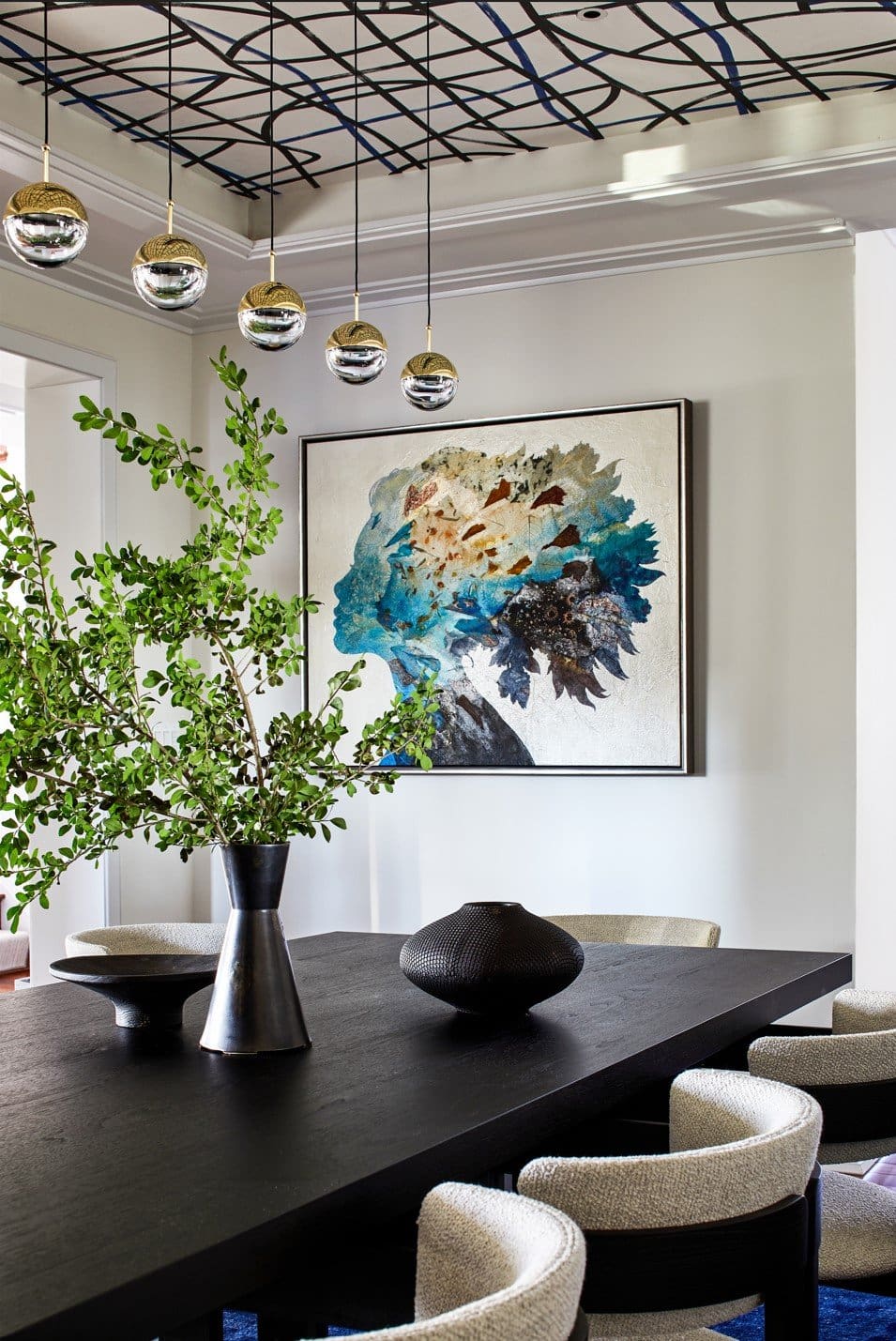 Design: Ann Gottlieb Design GC: Marks Woods Construction Photography: Stacy Zarin Goldberg
Craig Alan
Using his own signature style, Craig Alan cleverly pays homage to celebrated artworks and cultural icons. Containing hundreds of tiny, precisely painted figures, these works never fail to engage the viewer. With their playful subject matter and meticulously crafted compositions, we can see why they're placed in offices, game rooms, and dining spaces alike.
Jeff Erickson
Erickson's minimalist abstract works evoke meditative landscapes and water scenes, bringing a serene presence to these spaces. The artist's process of layering paint with wax medium and then distressing areas of the canvas allows him to create captivating sense of depth that's even better in person.