Drawn to properties with historical significance, Hunt Slonem has bought and preserved dozens of landmark homes over the years, filling each one with art and antiques.
A few weeks ago, we posted a look inside of Hunt Slonem's extraordinary armory in Scranton, Pennsylvania. Now we're heading a little bit farther north to his Belle Terre estate built in 1906 in South Kortright, New York.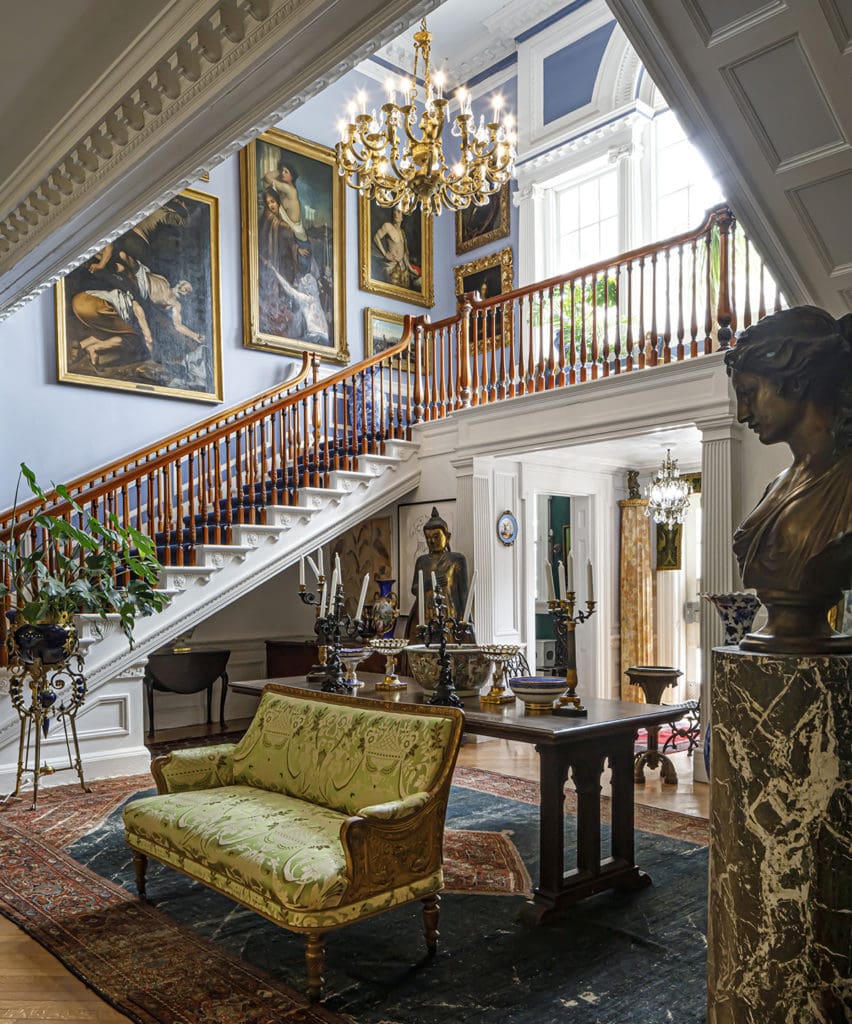 Belle Terre
Located on the edge of the Catskills, Belle Terre was originally built as a summer home by copper baron James McLean. Eleanor Roosevelt, a friend of McLean's daughter, was a frequent guest of the estate. Slonem painted several portraits of the first lady specifically to hang in the home.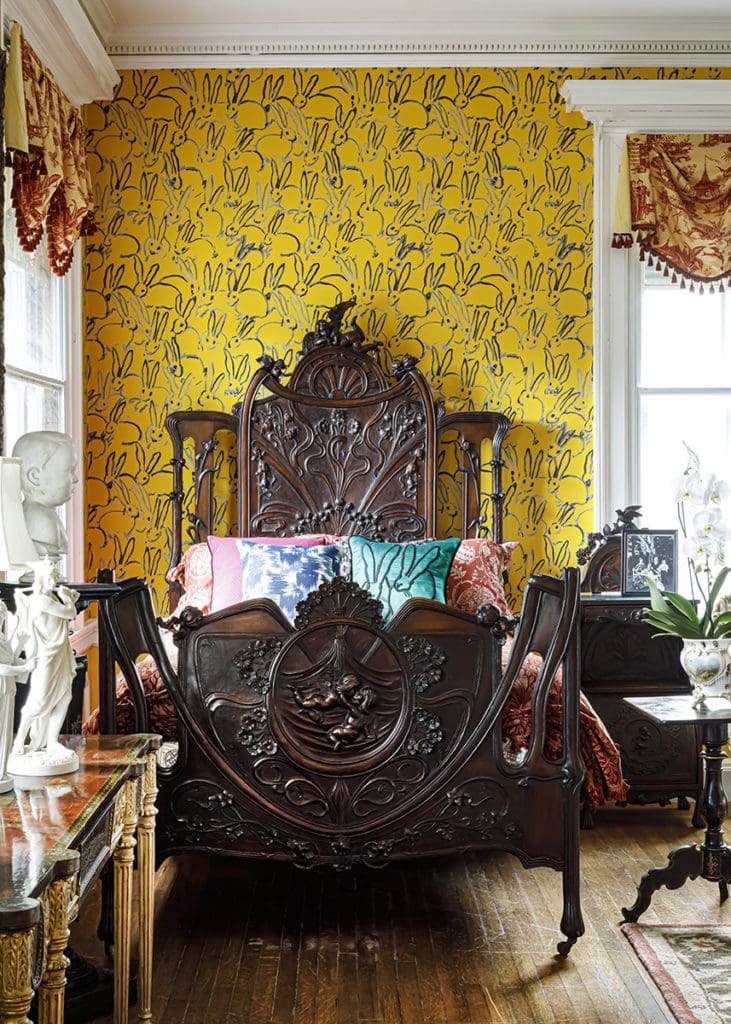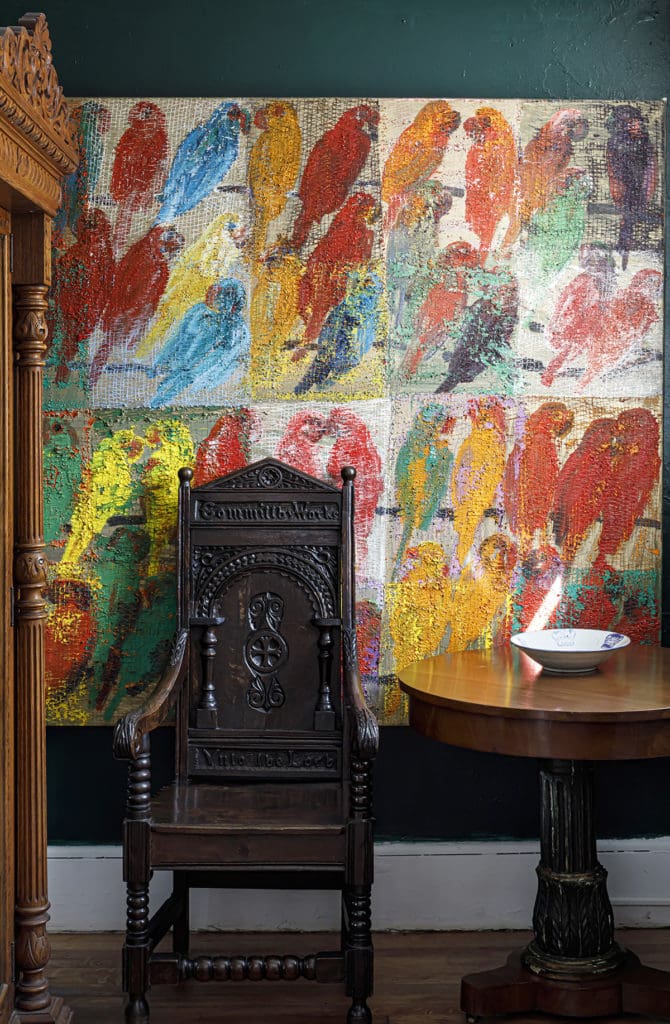 "The house's Georgian architectural style marked a new direction in Slonem's acquisitions, and his ongoing design emphasizes its original moldings and carvings while recapturing the elegant guilded age, selecting appropriate furniture to recreate the mood of its origins."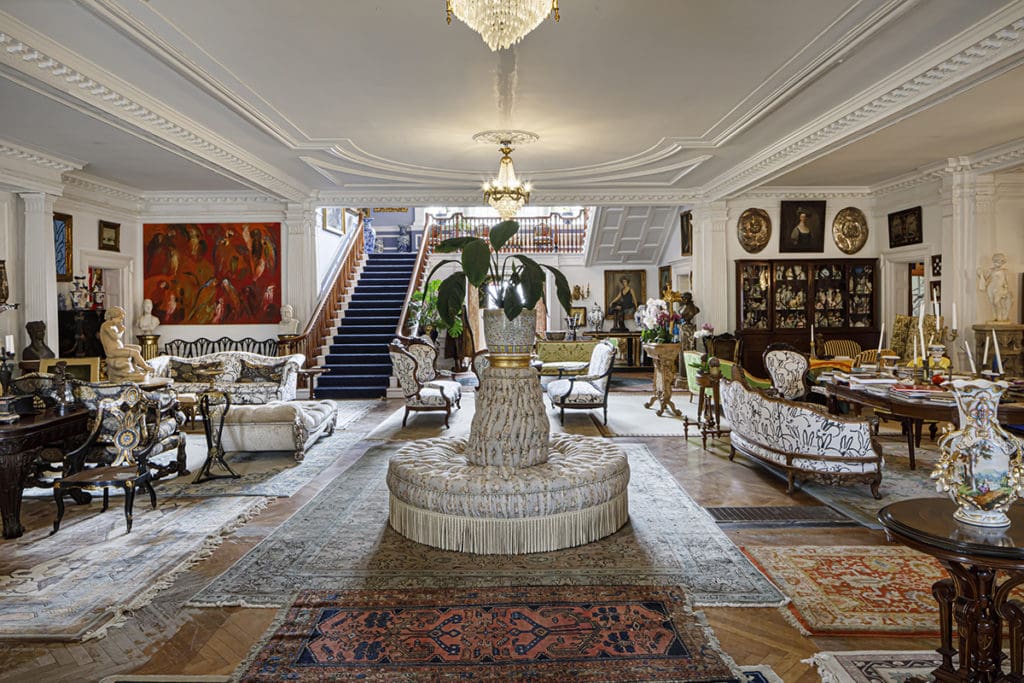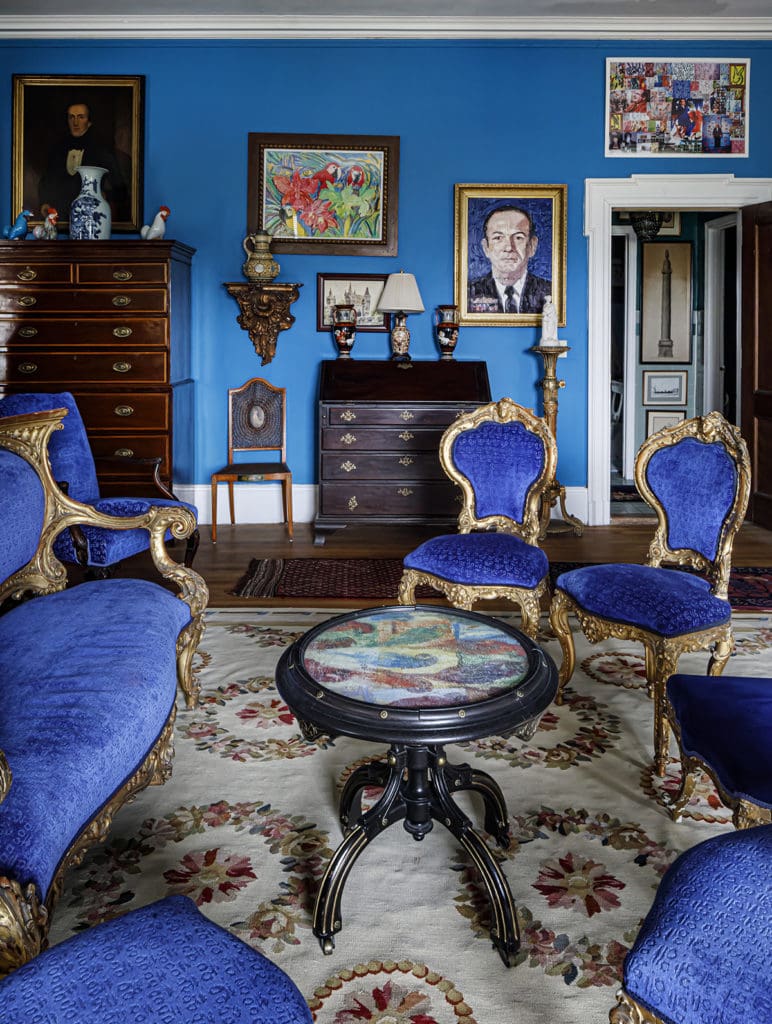 Hunt Slonem:
View More Work
In the Artist's Studio
On the Wall