When he's not painting bunnies, experimenting with new materials, or taking care of his 60 exotic pet birds, Hunt Slonem has another passion project.
For the past two decades, Slonem has been collecting landmark historic homes with the goal of restoring and preserving them for future generations to enjoy. These architectural gems have included several romantic Louisiana plantation homes, a castle-style estate in Massachusetts, and more recently, a former armory in Pennsylvania.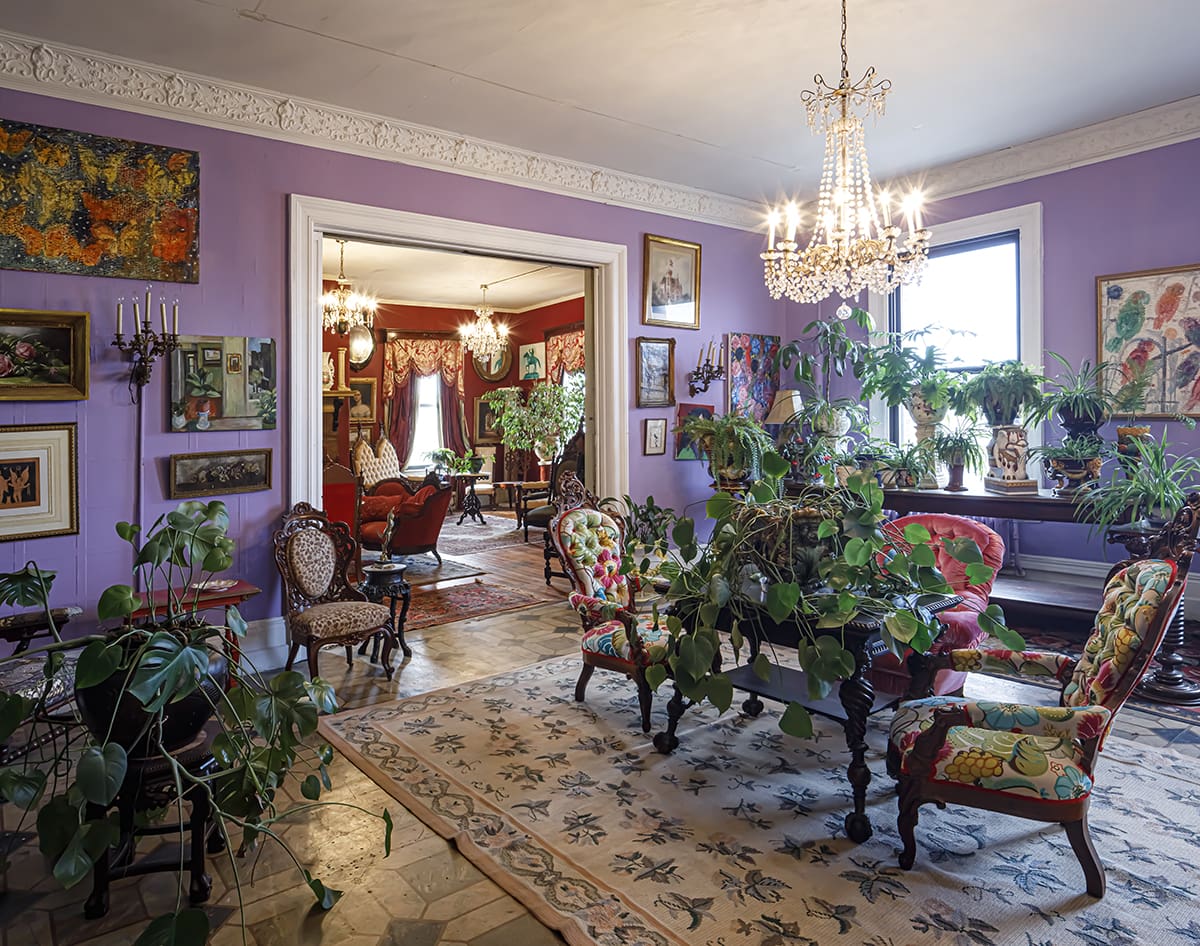 Scranton Armory
Spanning 102,000 square feet and four stories, The Colonel Louis Watres Armory is an impressive brick and stone fortress nestled in Scranton, Pennsylvania. The Romanesque Revival-style building was completed around 1900 and has a fascinating history behind it. It has served not only as a National Guard armory, but also a campaign stop for five American presidents, a performance hall, and a temporary clinic.
Some of the armory's unique features include a series of underground tunnels, two turrets, and an original swimming pool.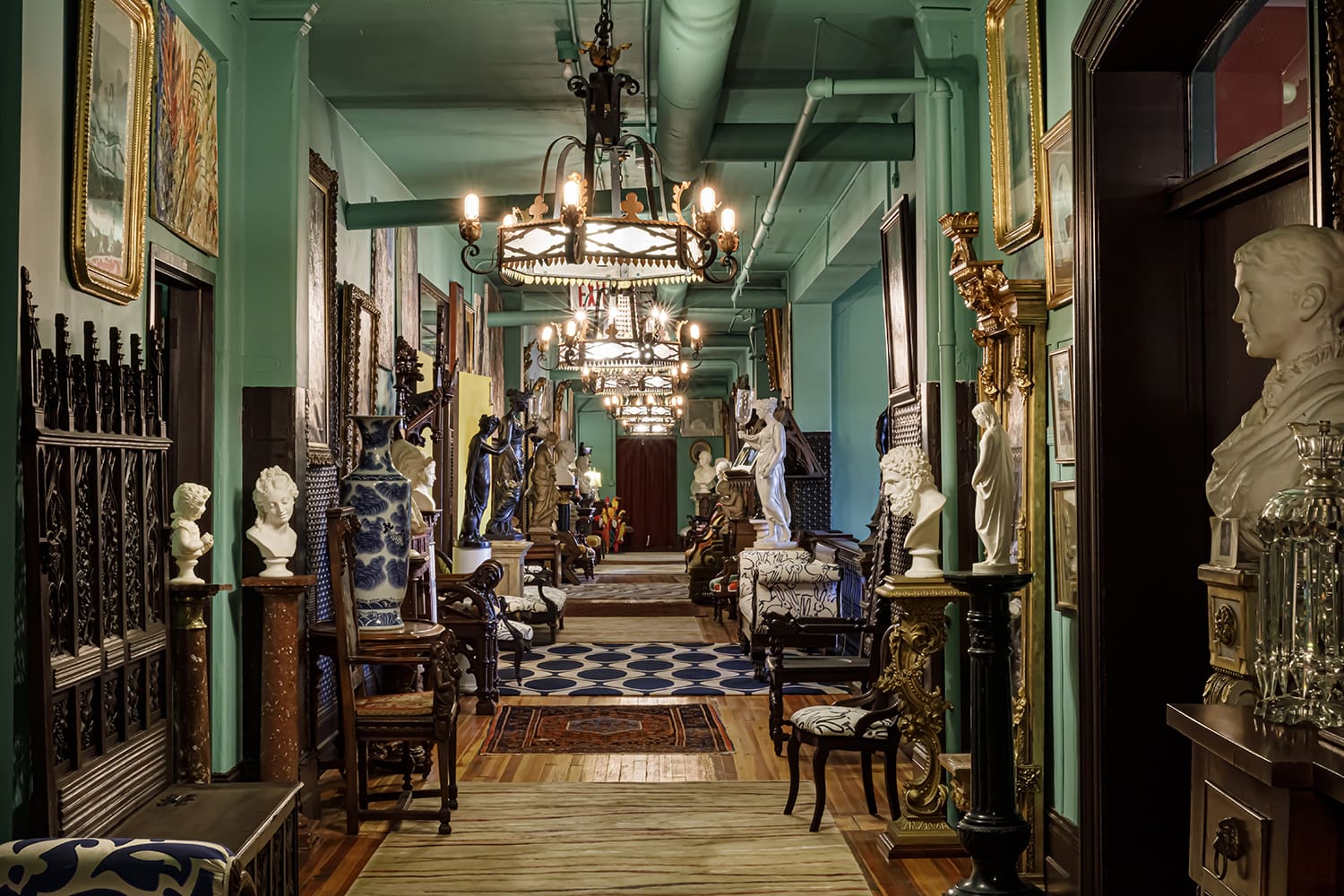 If you've ever seen photos of Slonem's eclectic Brooklyn studio, it will be no surprise that the armory is now a maximalist's dream. Each room is a treasure trove of ornate furniture, salon style art walls, marble statues, and antique novelties. Among the period pieces, you'll find glimpses of Slonem's iconic bunnies on the walls or upholstery.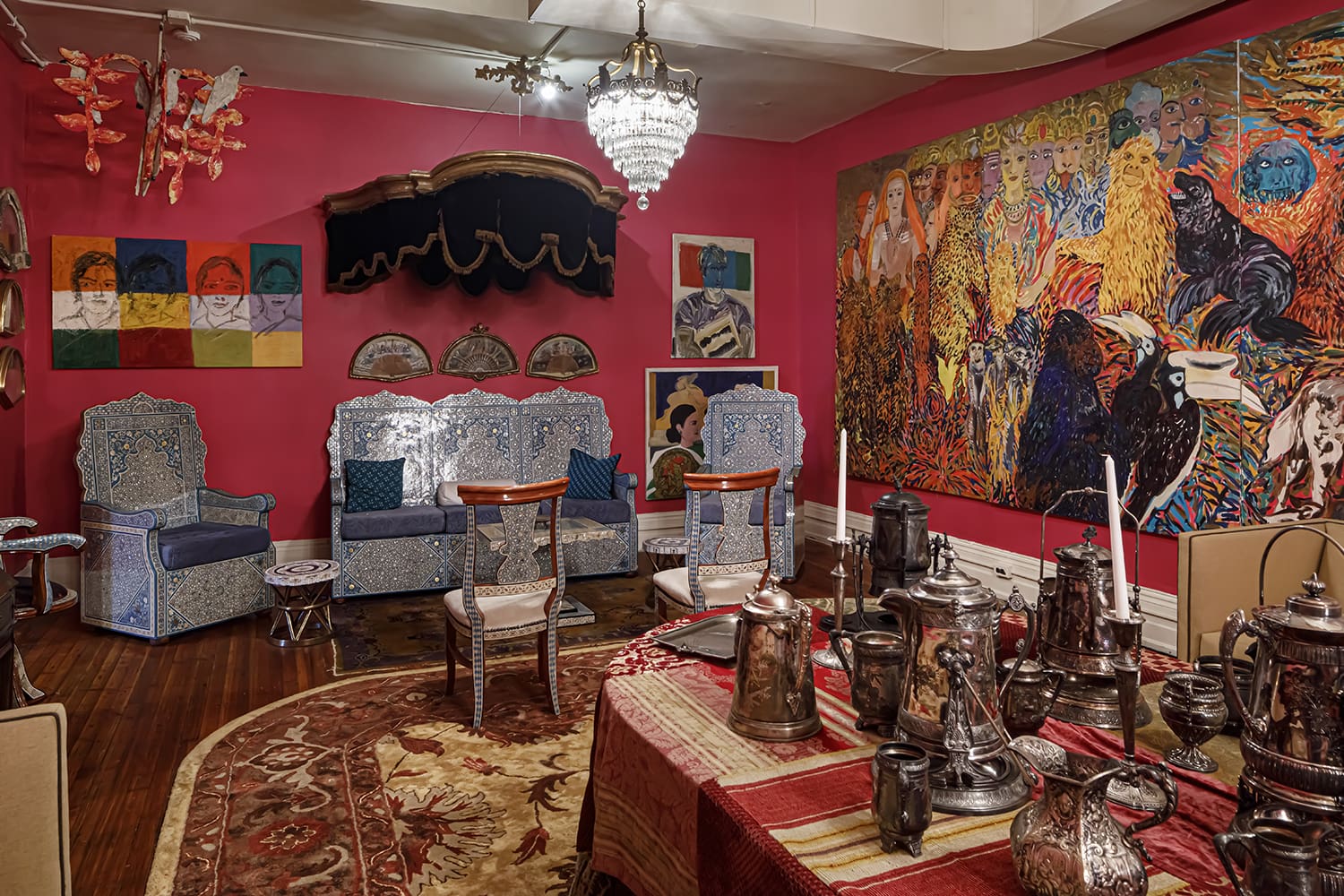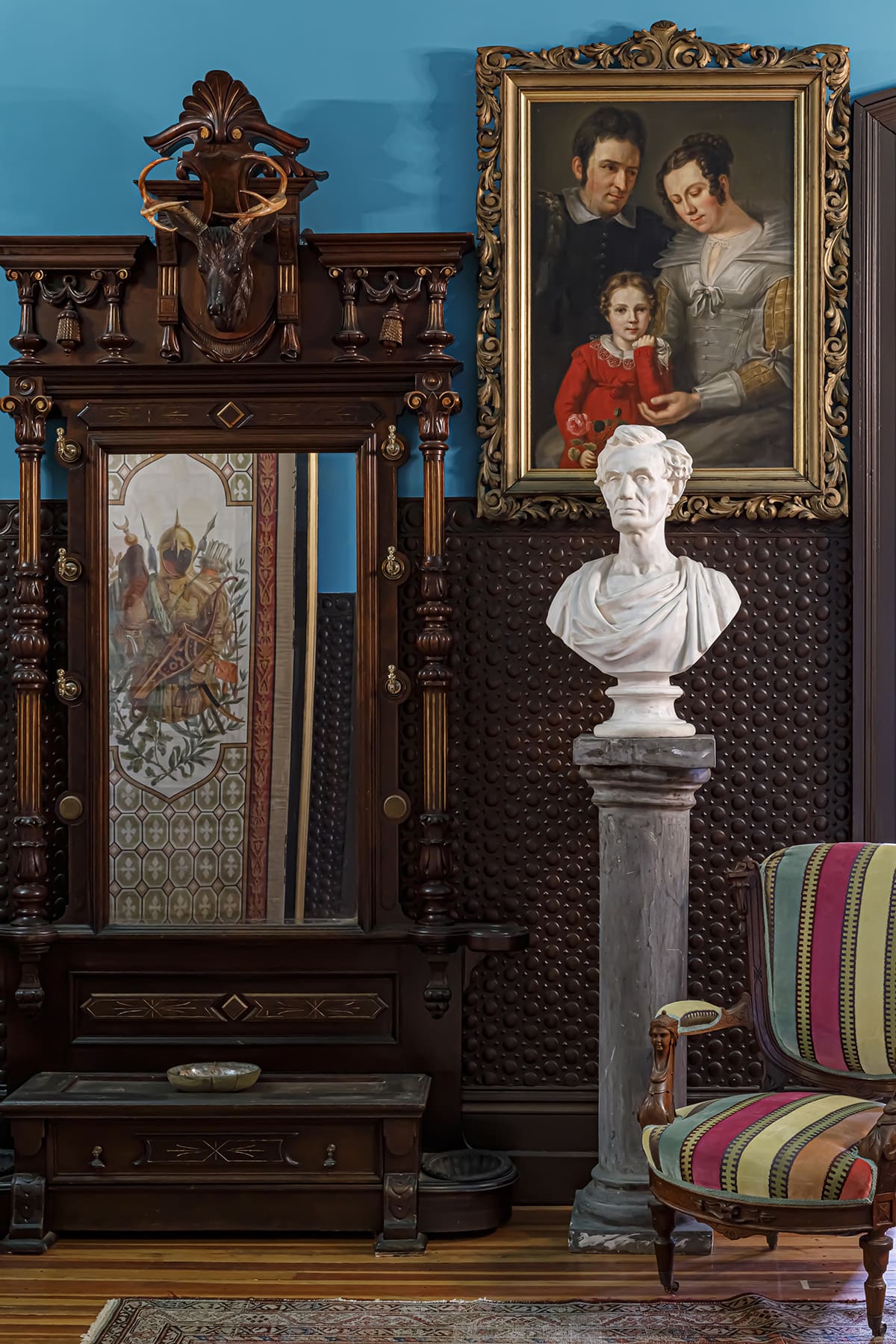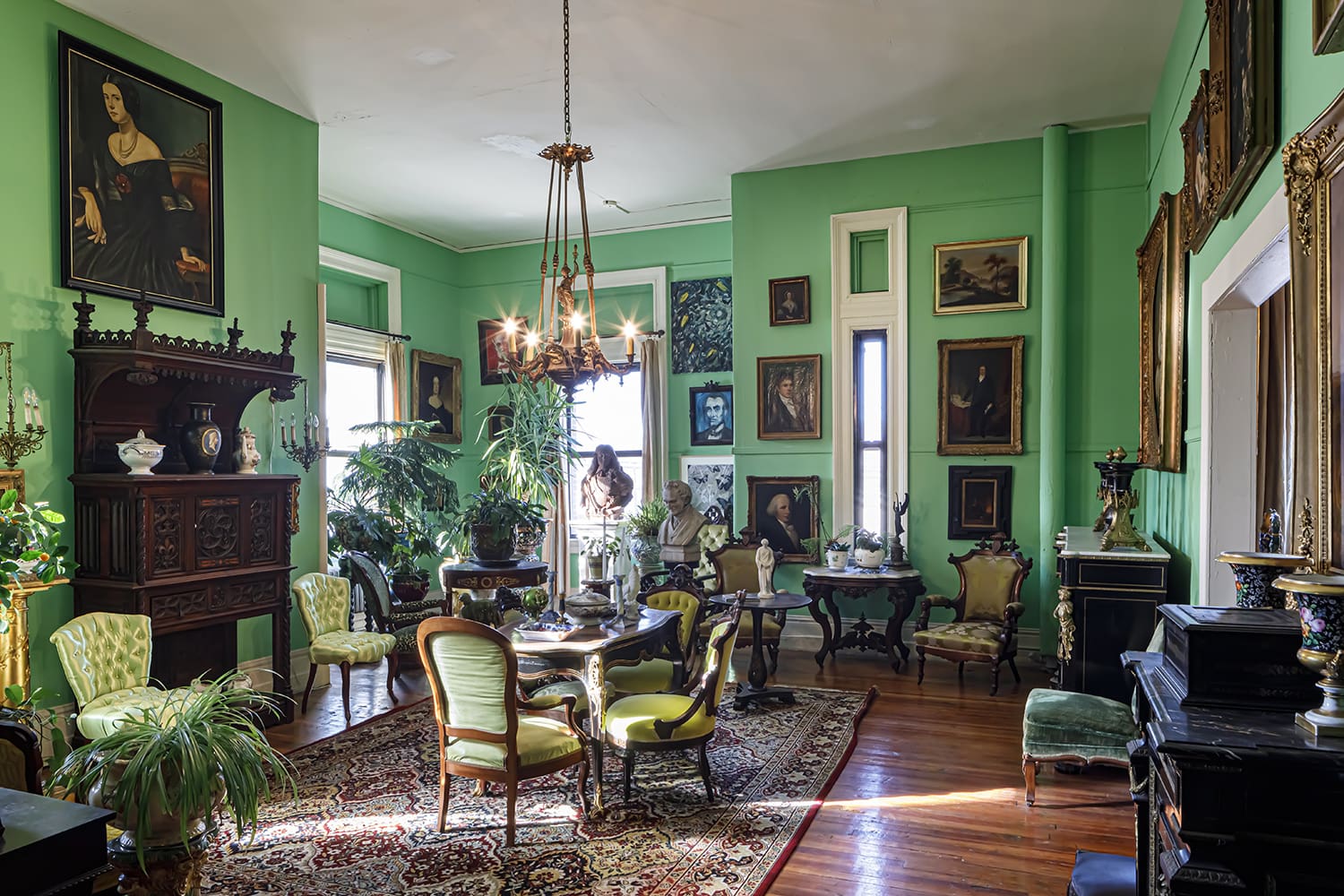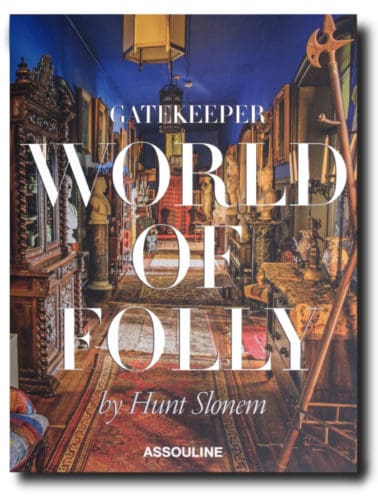 You can explore more of this incredible space in Slonem's book Gatekeeper: World of Folly. 
Browse a sample of our Hunt Slonem collection online. There's much more to see—contact any of our galleries to see additional pieces.