Throughout February, we are celebrating Black History Month by highlighting the works of several prominent black artists. In our previous post, we featured the dynamic work of Jean-Michel Basquiat as well as the storytelling series of Jacob Lawrence. This week we're taking a closer look at two contemporary artists, whose work is greatly informed by their experiences as women.
Carrie Mae Weems (b. 1953)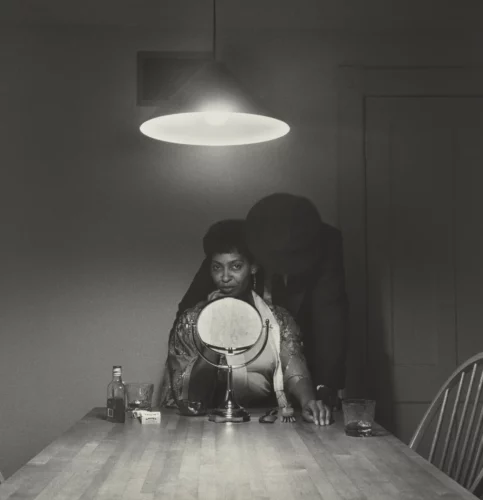 Carrie Mae Weems is one of the most prominent black women in the arts today. She uses photography to relay her personal experiences with the intersection of gender and race. Her photographs serve as both a reflection on society at large as well as a kind of self portrait, as she often uses herself as a model. Weems aims to bridge the gap between artist and viewer, portraying herself as a witness to the scene being photographed rather than the actual subject of the photograph itself.
Her ouvre includes photos of her travels abroad, musings on African history, and critiques on racism in America among other subjects. Her beloved "Kitchen Table" series, consisting of 20 photos, is an exploration of the many ways womanhood is performed. Each photo contains the titular table as a focal point, depicting the artist in the company of various other people and props. By staging these photos in such an intimate and mundane setting, Weems provides an insight into black womanhood that is wrapped in warmth, sensitivity, and tenderness.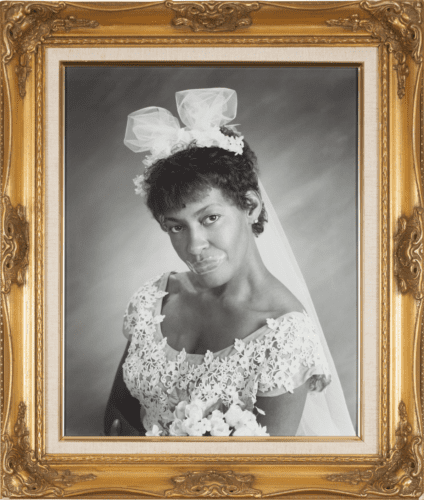 Kara Walker (b. 1969)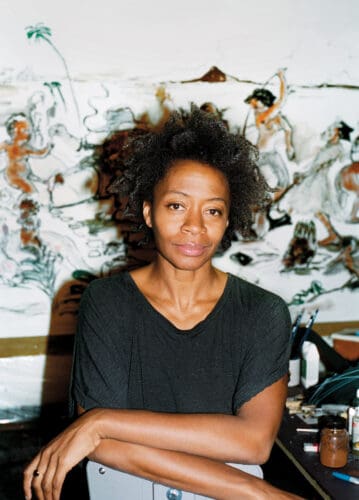 The disturbing history of slavery and American racism, and particularly their effects on women, is at the forefront of Kara Walker's work. Walker is most well-known for her works consisting of black paper cutouts, that create silhouettes set against a contrasting white wall or background. These cutouts are often displayed across entire rooms, engulfing the viewer. While these silhouettes can conceal some of the more disturbing details, the exaggerated facial features are a clear reference to racial caricatures.
Recently Walker has been exploring the medium of sculpture, in a way that is reminiscent of classical European art. Though visually similar, Walker's work opposes the racist ideals and power structures of classical Europe, as well as the modern societies that followed its example. From the marble sculptures of ancient Greece to the patron portraits of Renaissance Italy, references to classical art can be seen across much of her work. Regardless of the medium, Walker's work displays upfront both the past and present hardships faced by African Americans.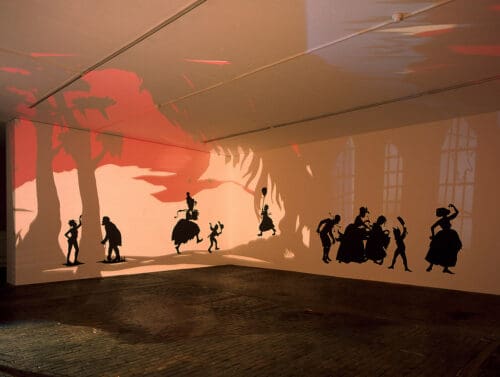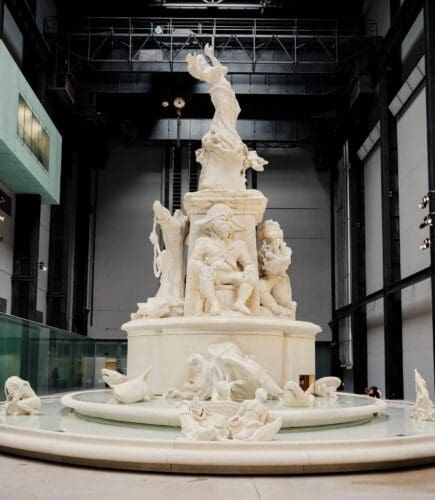 Visit our blog again soon for our upcoming final Black History Month feature, where we will be discussing the work of two more trailblazing artists.