In celebration of Black History Month, we have been featuring the work of several important black artists all throughout February. If you have not read our previous installments, they can be found here and here. Though this is our final installment, we hope to spark an interest in these artists that will continue on!
Norman Lewis (1909 – 1979)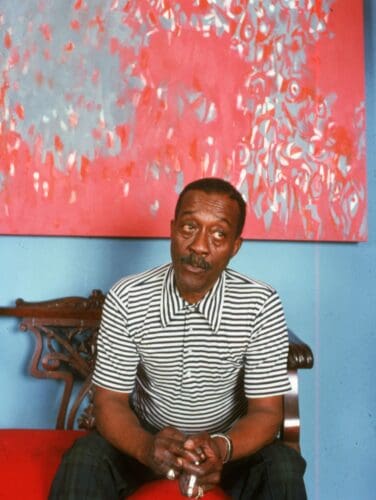 Many artists attempt to show a variety of artistic styles, but few exhibit the range that Norman Lewis was capable of. From pure abstractions to figuratives, with both political and personal subjects, Lewis was able to show a huge variety in his work. An array of artistic influences and personal experiences led his work to become a unique conjunction of social realism and abstract expressionism.
Lewis did not personally believe that art could be an effective catalyst for political change. Despite this, many of his paintings were still political in nature. Some were more obvious with their political messages, while others disguised his meaning in abstract forms. Not all of his work was political though; Lewis grew up during the Harlem Renaissance, and much of his work is deeply influenced by the jazz scene there.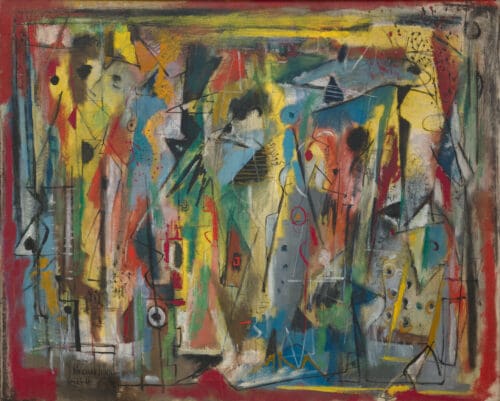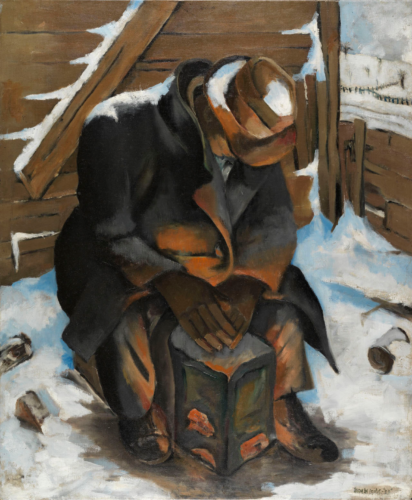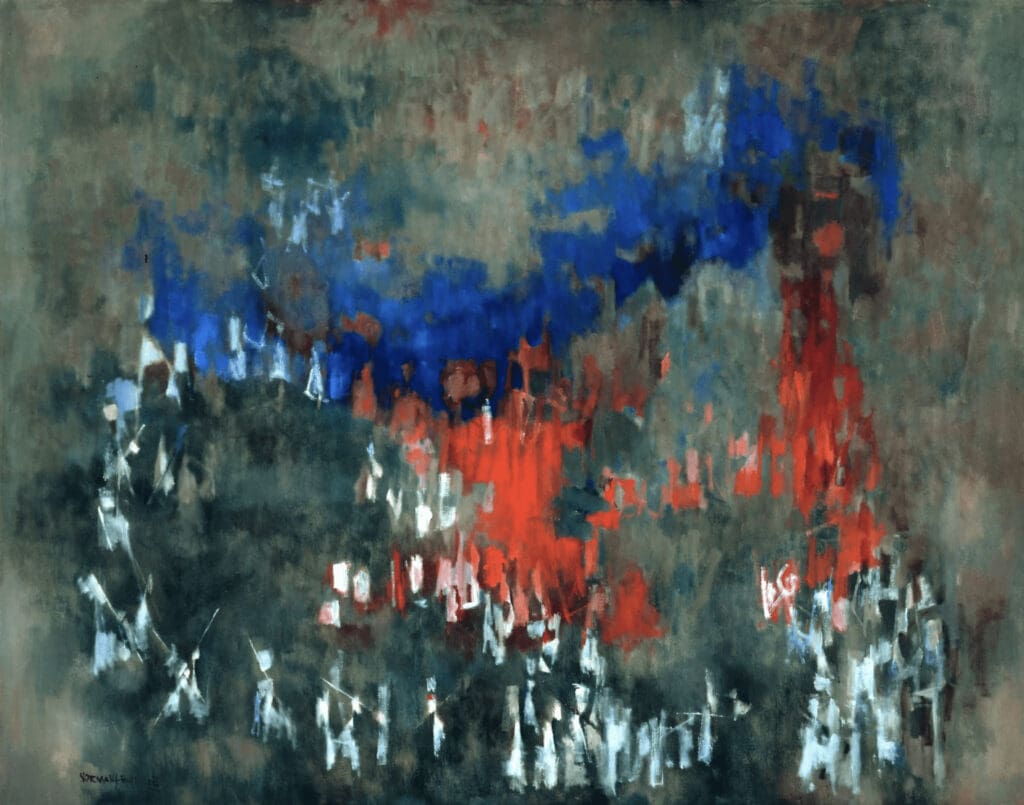 Sam Gilliam (1933 – 2022)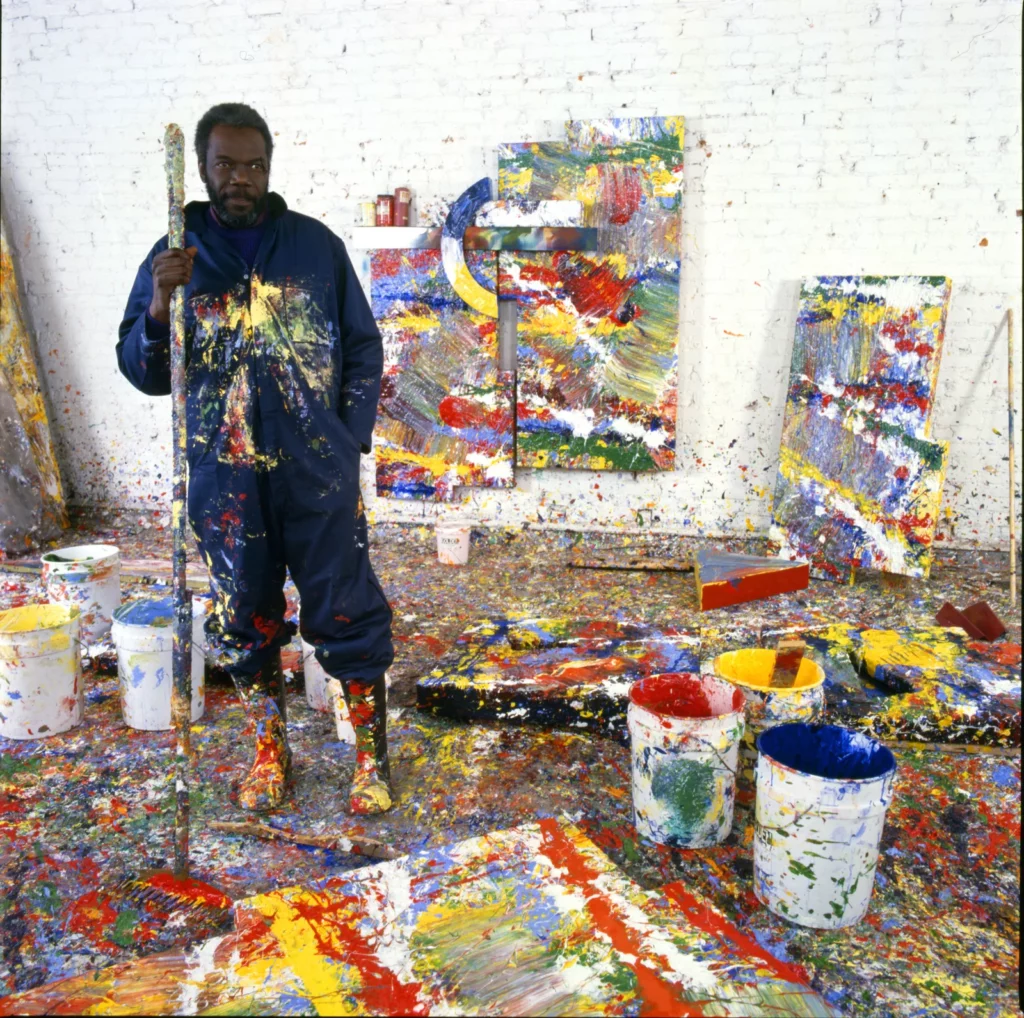 Sam Gilliam was one of the greatest innovators of modern American art, having pushed the boundaries of his materials. Gilliam is often associated with the Washington Color School. This abstract expressionist movement is known for its focus on color field painting and unconventional use of materials. Gilliam's work displays both of these qualities, often working together harmoniusly. He is credited as the first artist to display his work on unsupported canvas, often draping his canvases or shaping them in a sculptural way.
Gilliam's first draped paintings were created in 1968, a period of immense turmoil in the United States. Martin Luther King Jr. had just been assassinated, and the Vietnam War was in full swing. Suspended on the wall, his canvases were free to fold, shift, and sway with the environment around them. The artist was no longer in control of his own artwork. This lack of control was a political statement for Gilliam, and it mirrored what a majority of Americans were feeling at the time: powerless as they watched the world unfold around them.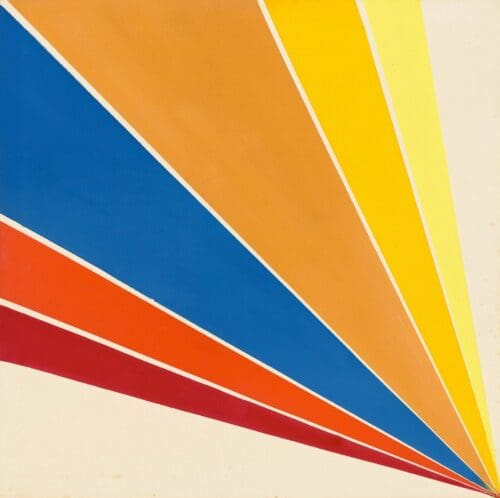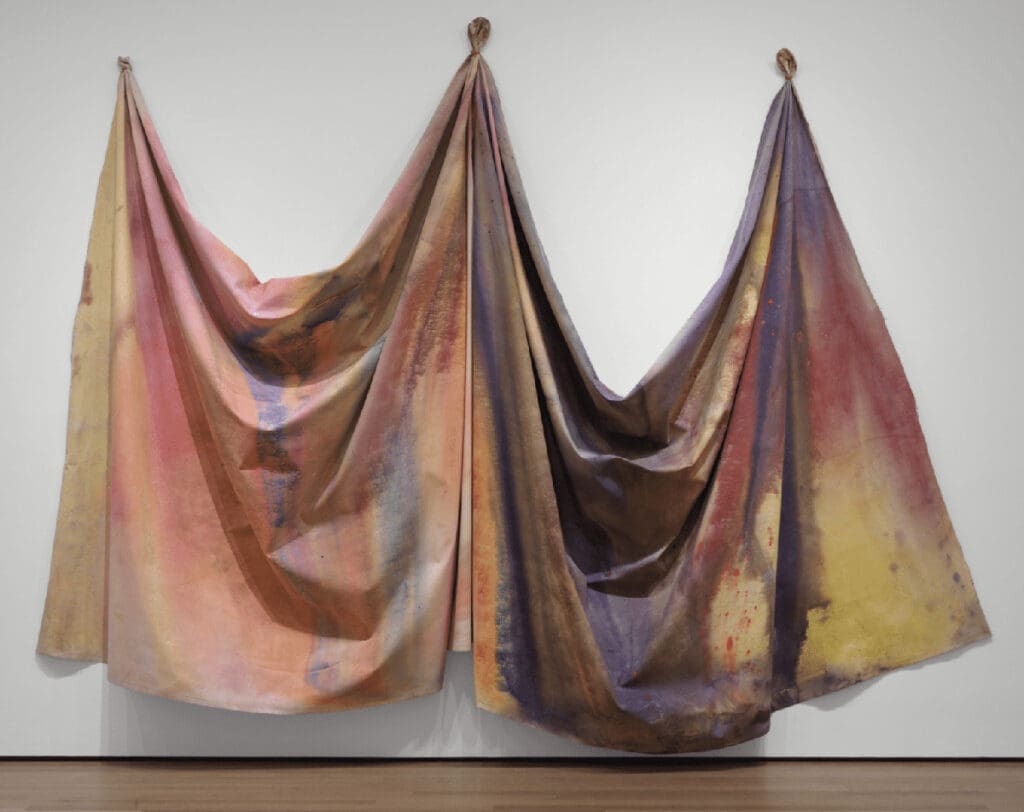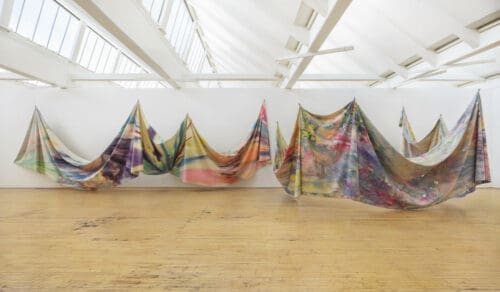 Black creators have been an essential component of the art history canon for as long as it has existed, but are too often left out of the narrative. Though this series has only scratched the surface, we hope it shed some light on just how important these artists are.