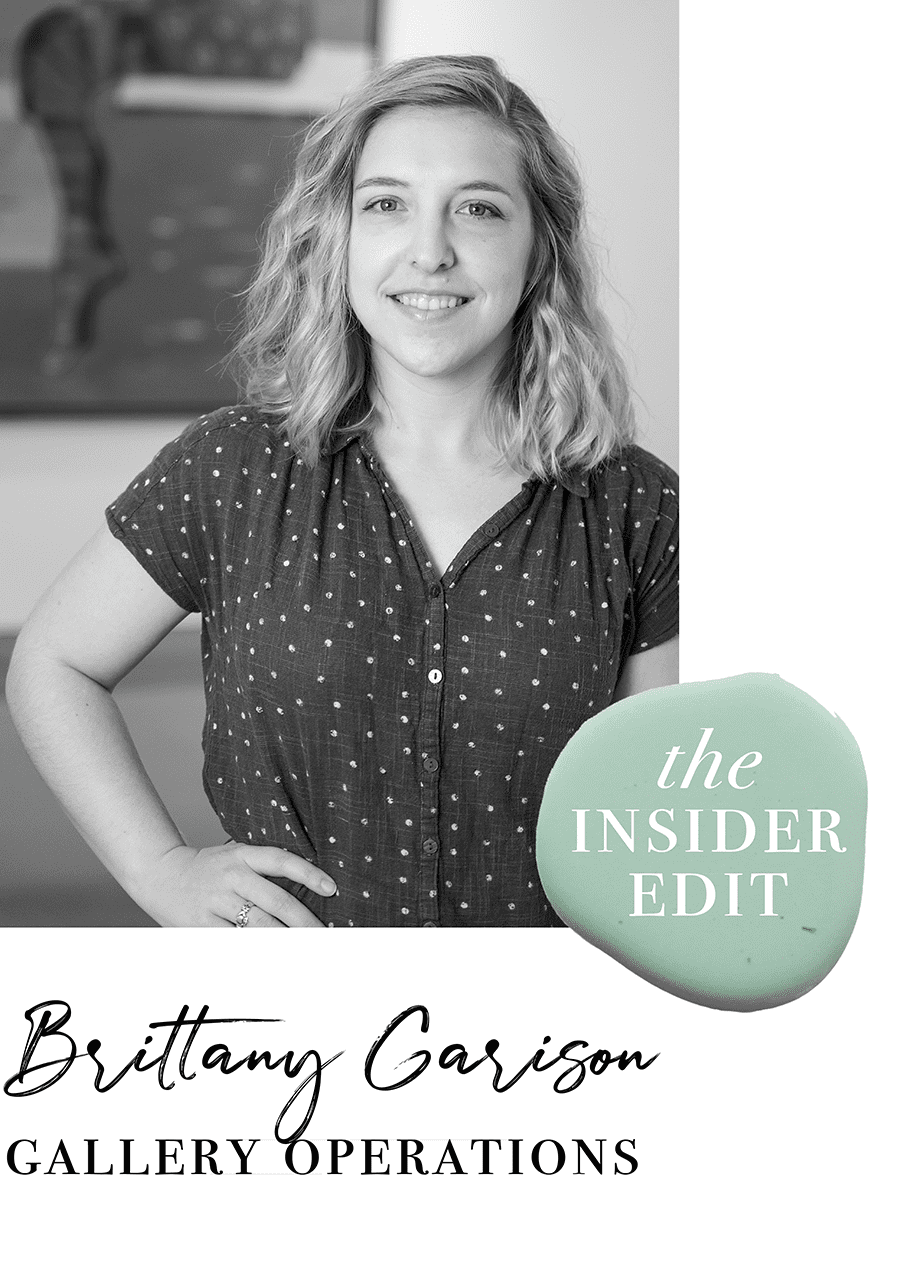 As an administrator for the gallery, my role allows me to be very hands-on with the art. While prepping the art to move between our locations, I can't help but develop favorites!
When I studied art history in college I had very particular preferences, but I've been really surprised to notice my own tastes growing and evolving during my time here.
Art is truly so personal, and I'm excited to share my current favorites.
.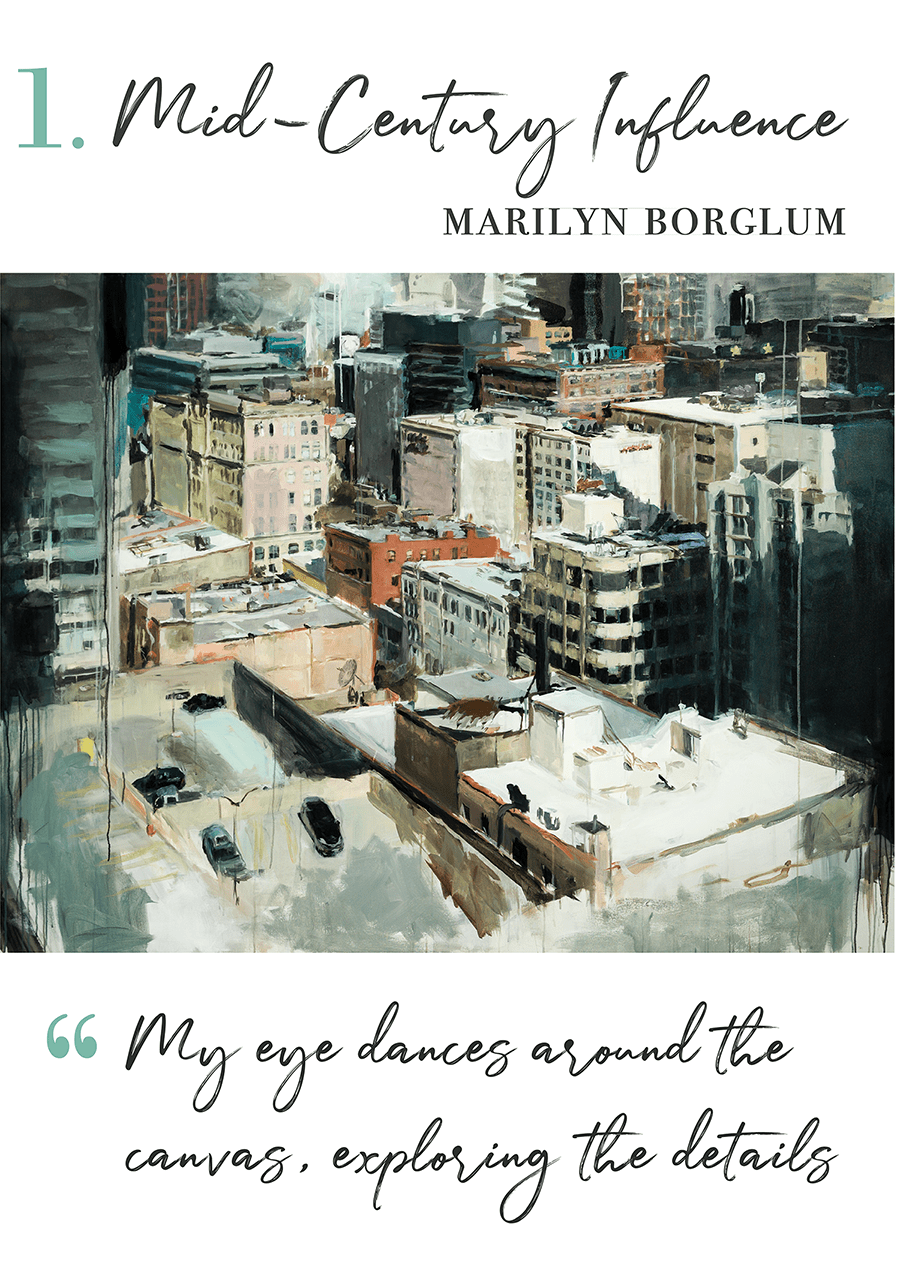 Marilyn Borlgum is one of my favorite artists we carry, and I especially love this piece for its painterly qualities. The subject matter is familiar, but her treatment of the paint and emphasis on light elevate the city scene and add interest. My eye dances around the canvas, exploring the details to find a recognizable landmark.
Marilyn Borglum, Mid-Century Influence, Acrylic on Canvas, 60 × 77.5 in.
View more work by Marilyn Borglum.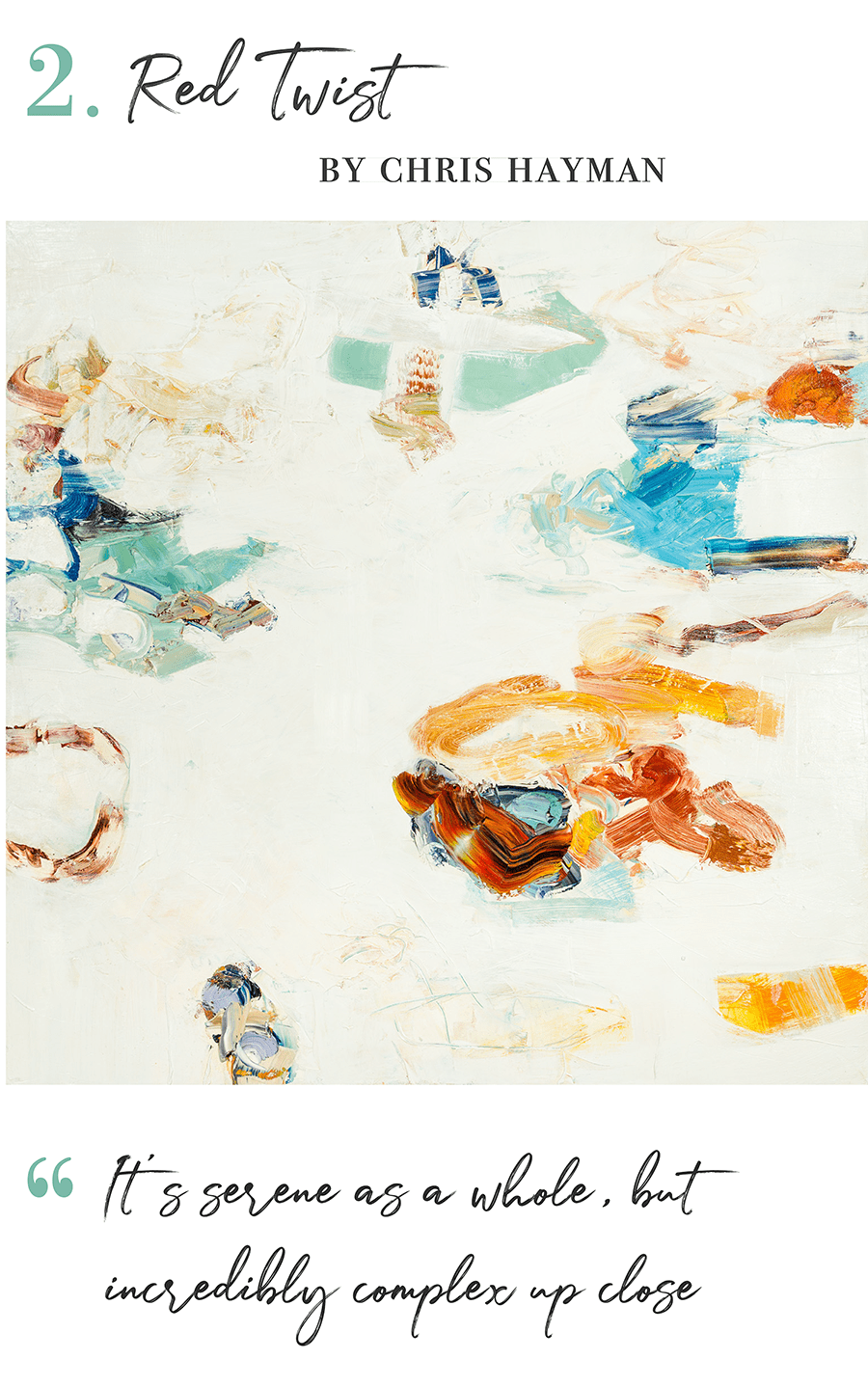 Chris Hayman's work stands out to me as a brilliant study in color and composition. In the past, I wasn't a fan of gestural abstract art, but it's really grown on me, and now I'm completely spellbound. The piece is serene as a whole, but incredibly complex up close. I've always been too intimidated to work with oils myself, and it's precisely because of seeing how masterfully it can be done.
Chris Hayman, Red Twist, Oil on Canvas, 50 × 50 in.
View more work by Chris Hayman.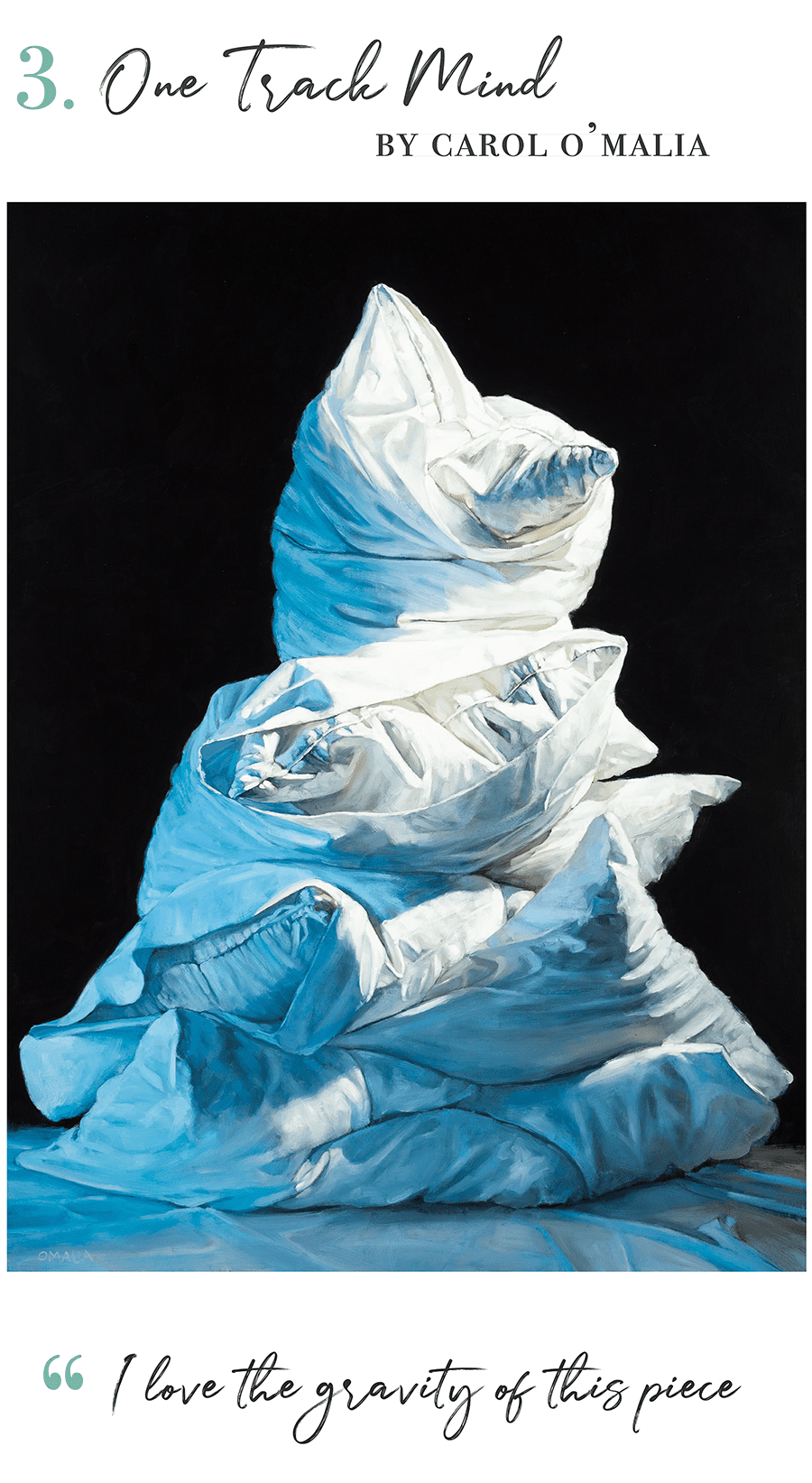 I love the gravity of this piece by Carol O'Malia; it has the perfect blend of history and modernity. Her use of chiaroscuro adds drama, but the contemporary blue lighting gives it a softness. The detailing is so effective that I'm torn between wanting to dive into the pile of comfy pillows and not wanting to disturb the perfect, triangular arrangement.
Carol O'Malia, One Track Mind, Oil on Board, 48 × 36 in.
View more work by Carol O'Malia.