Known for his impressive mixed media paintings, Dennis Campay's newest pieces each exude their own unique charm. From a Parisian cityscape to a playful pegasus, Campay's choice of subject knows no limitations.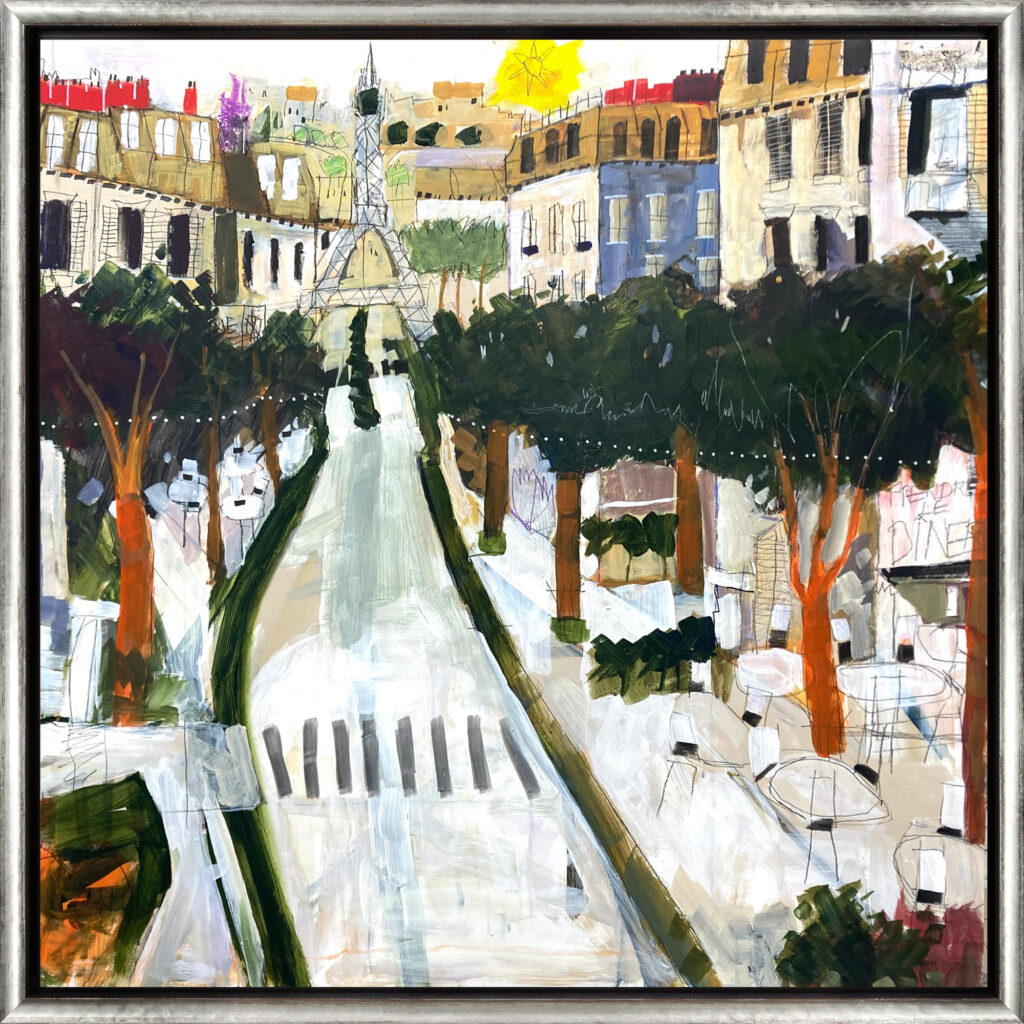 Diner
Travel has always been a major influence in Campay's work—the artist lived in Europe for ten years, observing and engaging with different cities. In this charming cityscape, the artist brings his own creative twist to the streets of Paris. The deep green trees guide your eye through the composition as you take in the bounty of details, from the inviting outdoor tables of the diner, to the architectural elements and whimsical glowing sun.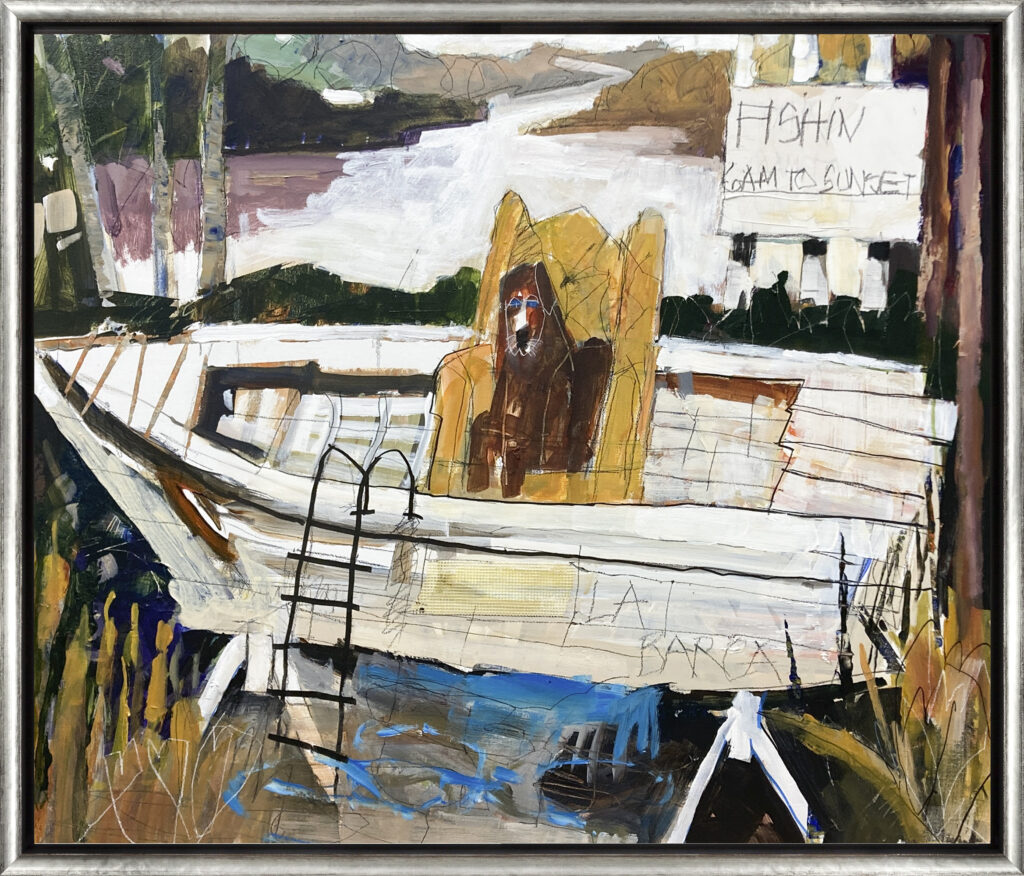 Old Man and the Sea
In this piece, a dog appears ready to fish from his boat, cheekily called La Barca. The neutral tones are complemented by a bright blue that manifests as water below the boat, as well as the piercing eyes of the dog, which is modeled after Campay's own four-legged friend. With his characteristic spontaneous brush strokes and gestural mark-making, Campay creates a scene that is both peaceful and humorous. Referencing his own love of fishing, this piece is full of personal touches from the artist.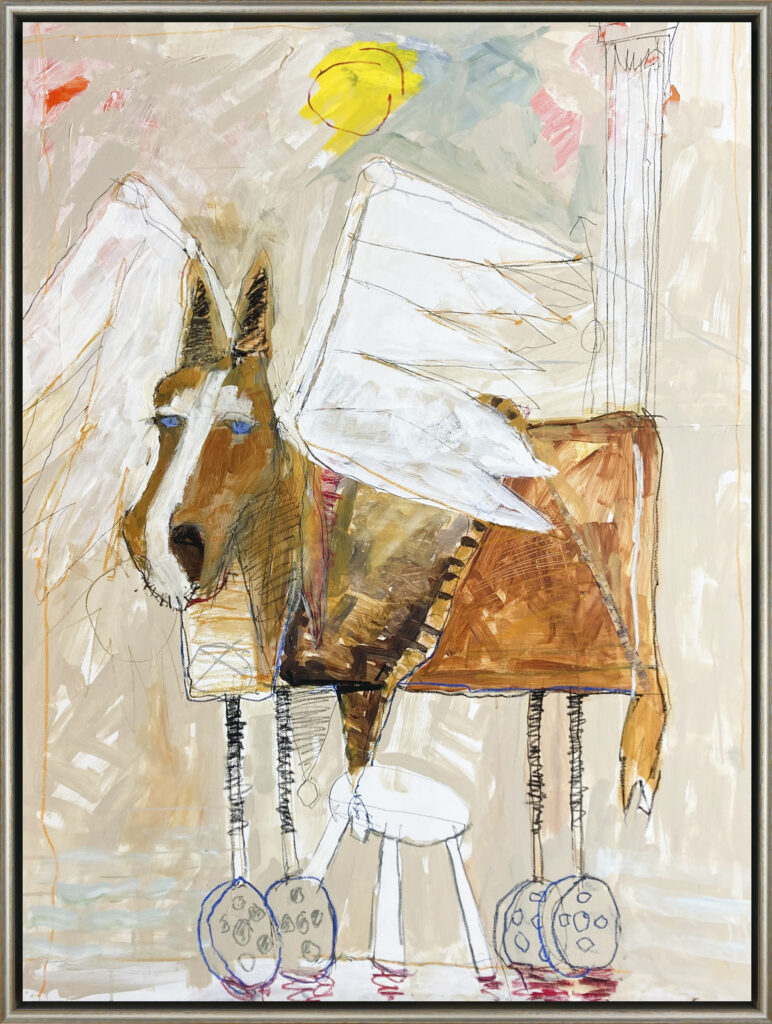 Horse with Wings
Unlike any other Campay works we've seen, this is a piece that could be straight out of a dream. The vibrant blue eyes of the pegasus lock with those of the viewer, taking on a captivating quality. The tinker toys used in place of hooves evoke a powerful sense of nostalgia, while the light neutral tones bring tranquility to the composition. Campay's sense of whimsy is on full display in this energetic work.
View more works by Dennis Campay.