Geoffrey Gersten's new work contains his signature photorealistic style, continuing to work from vintage photographs. A handful of his new pieces, however, take an interesting shift towards still objects. Gersten brings them to life with his vibrant and recognizable polka dots.
Playing With Conceptual Art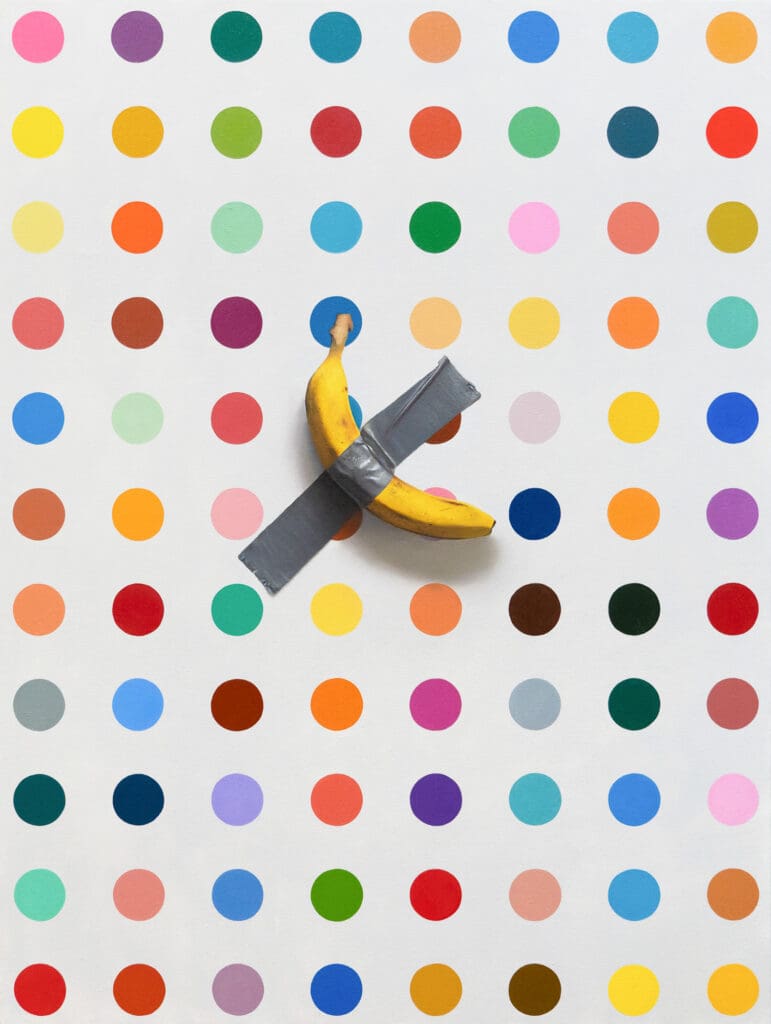 One image that may stand out to viewers is "The Art Basel Banana," which is officially entitled Comedian, by Maurizio Cattelan. David Datuna, a performance artist, challenged Cattelan's absurd conceptual piece with his own act—eating Cattelan's banana. Gersten is continuing the chain of artists testing the "art" of Cattelan's piece by rendering it with vivid accuracy and juxtaposing it with his pop art dots. It looks so realistic, it is almost as if you could go right up to the canvas and pluck up the banana to eat, just like Datuna!
Check out Geoffrey going "bananas" in his studio.
Sunny Days By The Pool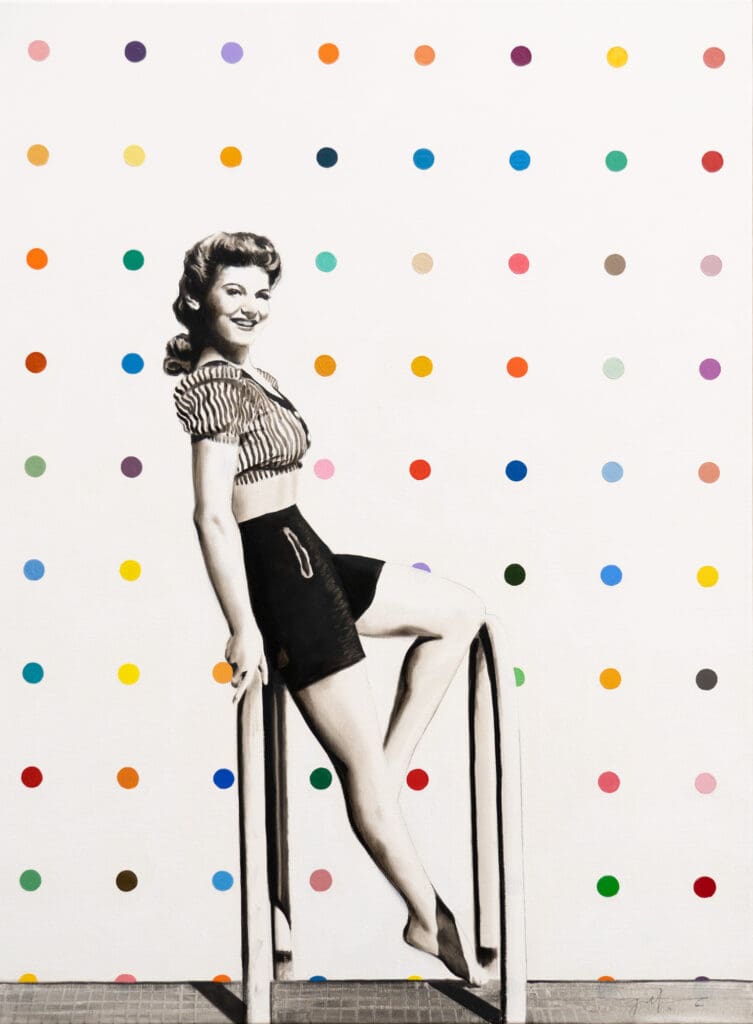 Poolside depicts a woman leaning against a pool railing, staying true to Gersten's black and white vintage photograph inspiration. Even with multicolored dots replacing the background of the image, Gersten provides the feel of a bright, sunny day by the pool through his execution of highlights and shadows. Gersten grounds the piece with the pool deck tiles, giving viewers a further sense of space.
Color Everywhere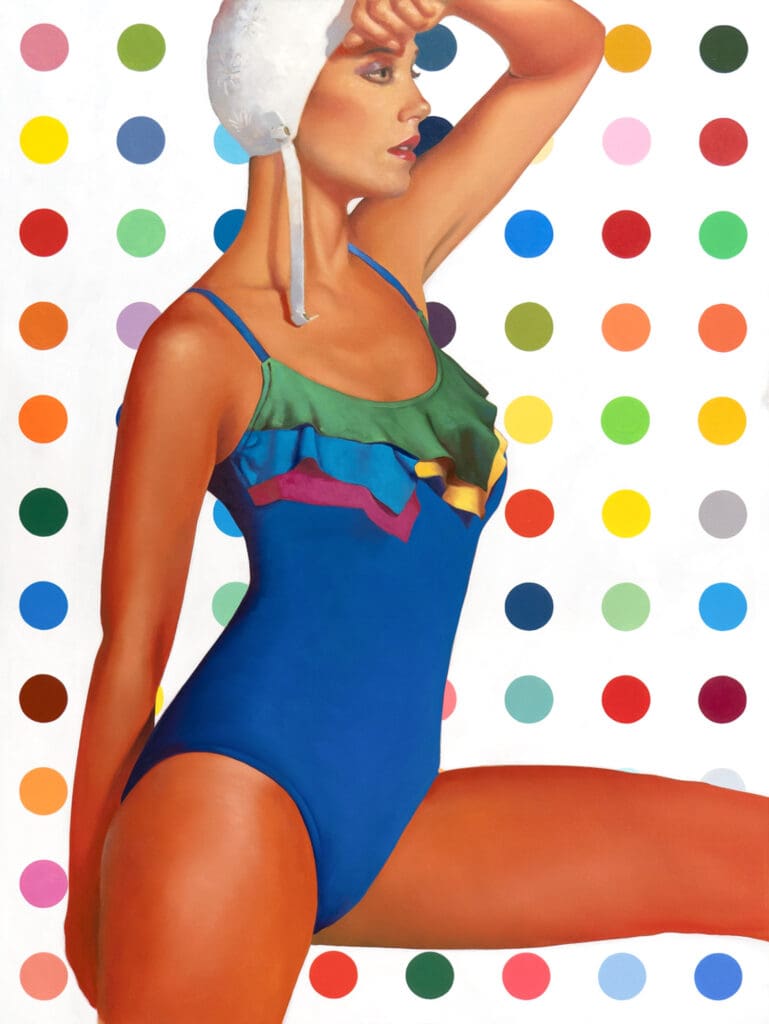 In Wild Dreams, Gersten strays from his normally monochromatic figures and depicts this woman in vibrant sun-kissed hues. This image is very bold and commanding, just like the expression of the woman. Gersten pays very close attention to detail in this piece, from the dusting of purple eyeshadow, the rosy lips, to the floral impressions on the figure's swim cap.
View More Work | Inside the Artist's Studio | Learn More