Nearly every piece of art ever made has in some way referenced art that came before it. Whether the reference is subtle or very clear to the viewer, it is impossible to deny the impact that art history has on the art of today. Here are a few pieces from our collection, and the iconic works that we see reflected in them.
Rodin / Quinn

Hands are often considered one of the most difficult subjects to draw and paint, let alone to sculpt and cast in bronze. Both Auguste Rodin and Lorenzo Quinn have overcome this difficulty, creating delicate sculptures from a traditionally hefty material. Rodin's is displayed in a more conventional manner: the hands are upright, anchored to a flat base. Quinn takes artistic liberty in his presentation, attaching the hands to a rounded base and displaying them sideways.
See more of Lorenzo Quinn's impressive bronzes.
Martin / Bolles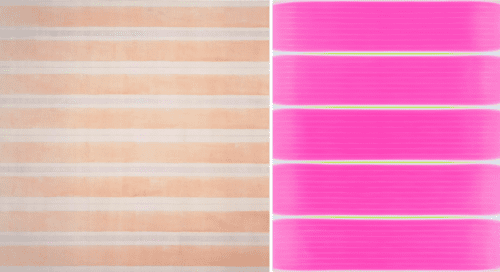 Often in muted or pastel palettes, Agnes Martin's work is an exploration of two of the most basic artistic principles: color and line. This exploration results in a soothing composition like the one pictured here. Within the context of the 21st century art world, Tom Bolles explores these same concepts in a new way. His bright and electrifying colors are applied with an unmatched precision, making his work pop in any space.
See more of Tom Bolles' radiant paintings. 
O'Keeffe / Sills
Architecture is often rendered in art through harsh lines and edges. Though created in different centuries, the barns of Georgia O'Keeffe and John Brandon Sills defy this expectation. O'Keefe's is painted in a dark, gloomy palette, while Sills' is much lighter and calm. Despite these differences, both artists have painted their respective barns in a way that captures their softness and connection to humanity.
See more soothing landscapes by John Brandon Sills. 
If you enjoyed these comparisons, be sure to check out our other installments of the series! Click here for part one, and here for part two.
Image Sources: Georgia O'Keeffe Museum, Rodin Museum, The Wall Street Journal