Texture is in! Whether it's the finish or the imagery, our art consultants looked to texture to add some interest to this modern and sophisticated dining room. Take a look at what they chose below.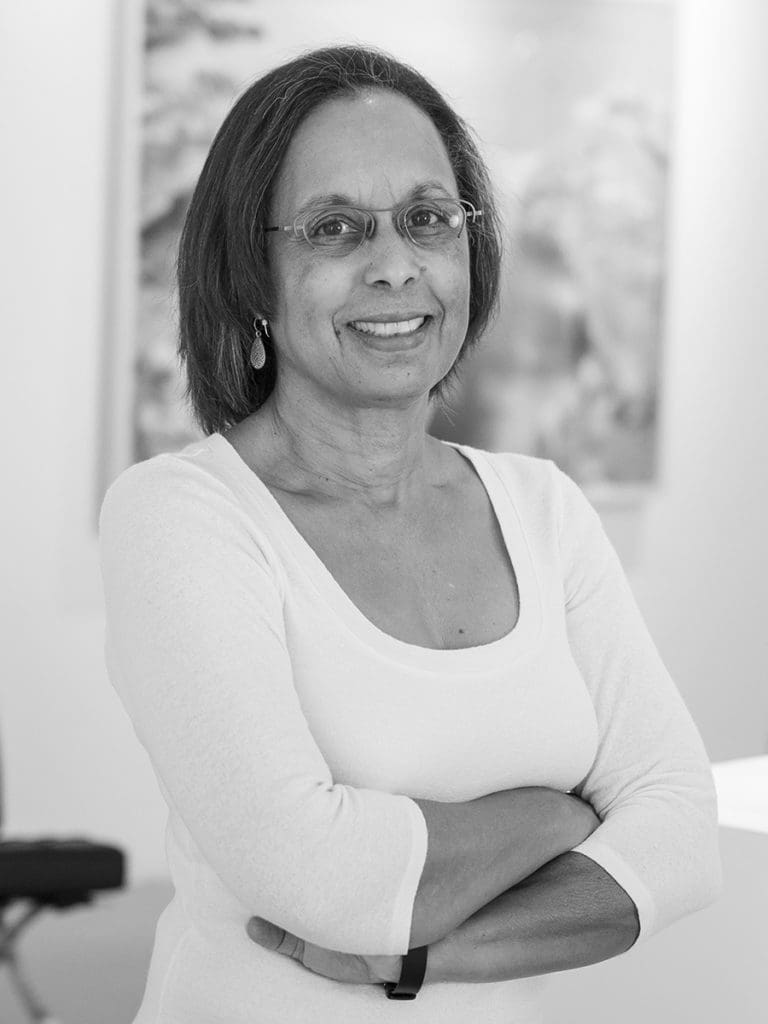 Pezhman's Boudoir Reflections II adds the perfect amount of softness to this geometric and striking dining room. The texture of the art contrasts nicely against the clean lines and hard surfaces within the room. It adds just a touch of color, while still maintaining the monochromatic feel of the room.
—Patricia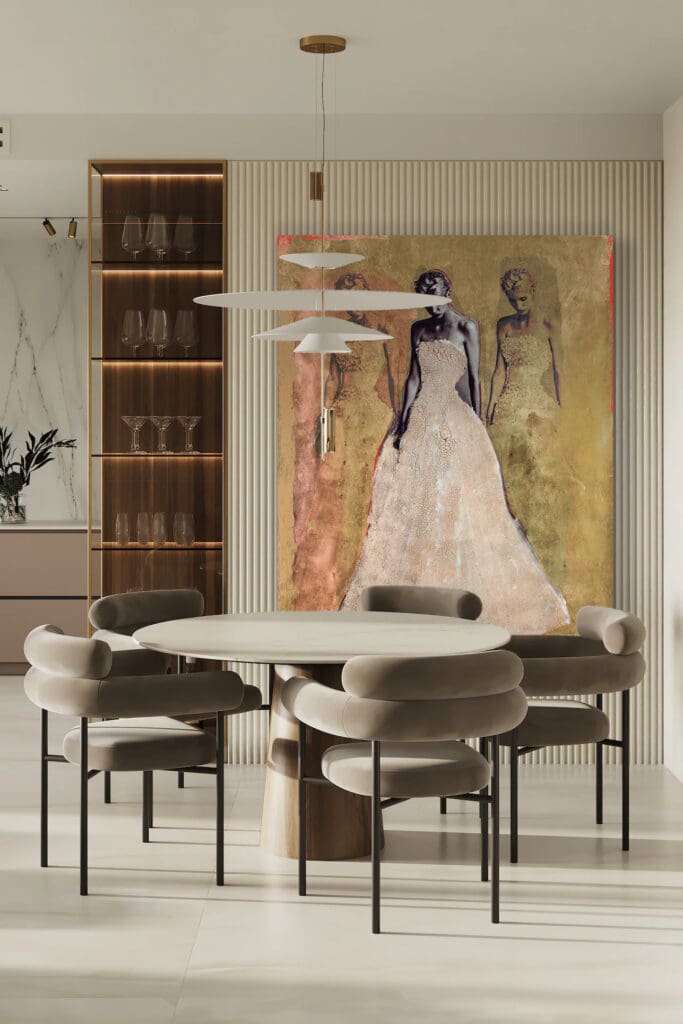 Pezhman: View more Work | On the Wall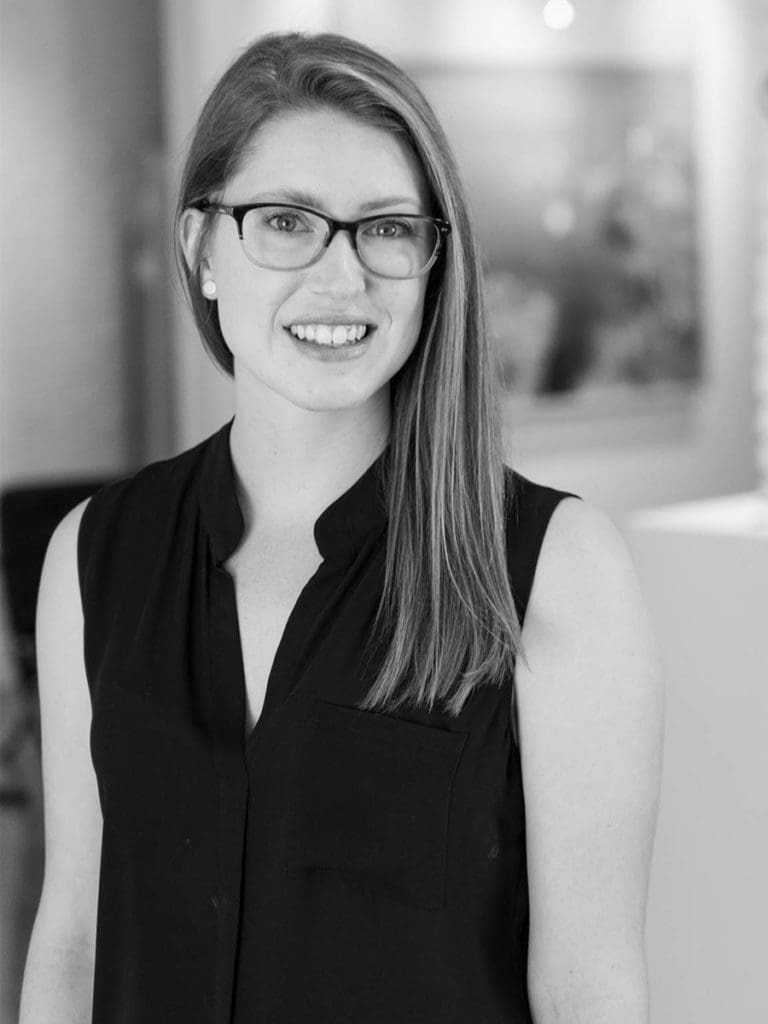 I chose Tom Chambers' Hidden Away for this sophisticated neutral and texture-filled space. The sharpness and detail of his imagery complements the design and tones of the space, while his subject matter—the natural stones, moss and leaves—add even more texture and extends the tactile nature of this room.  
—Laura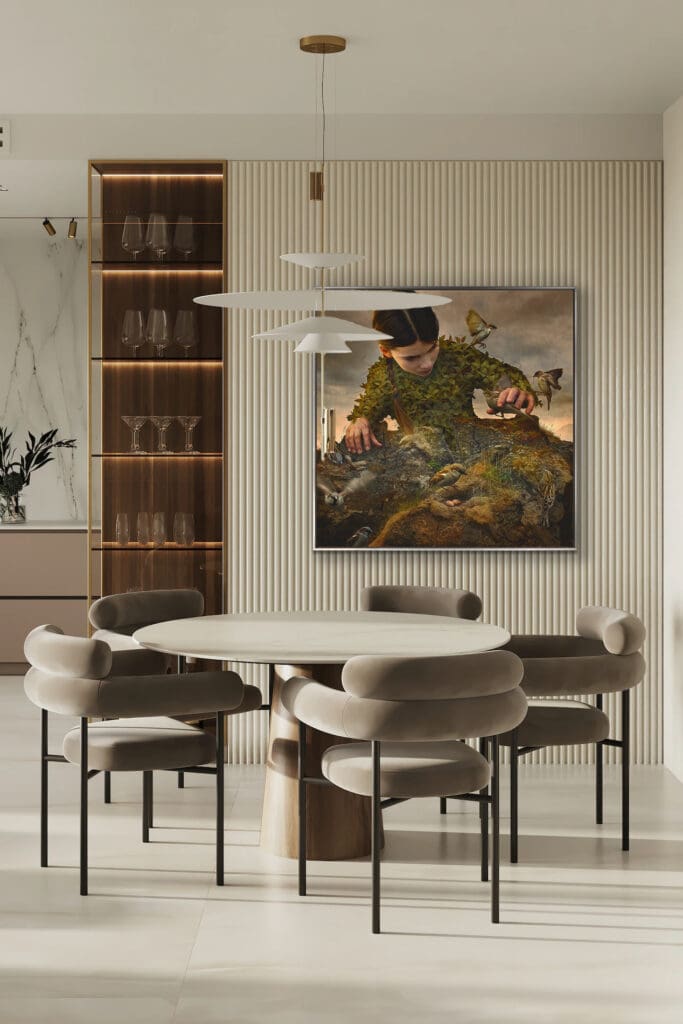 Tom Chambers: View more Work | Inside the Studio | On the Wall