Earlier this month, we shared some pieces from our collection that are on trend with Pantone's Color of the Year: Veri Peri. The violet-blue shade was picked specifically for its joyous presence and ability to spark imagination and creativity. A lot of different elements can affect the "mood" of a work of art—subject matter, composition, scale, etc. But there's nothing quite as visceral as experiencing a powerful color palette.
What mood do you want to create? Tranquil? Daring? Warm? Find a piece that captures the right tone through color.
Paint the Town Red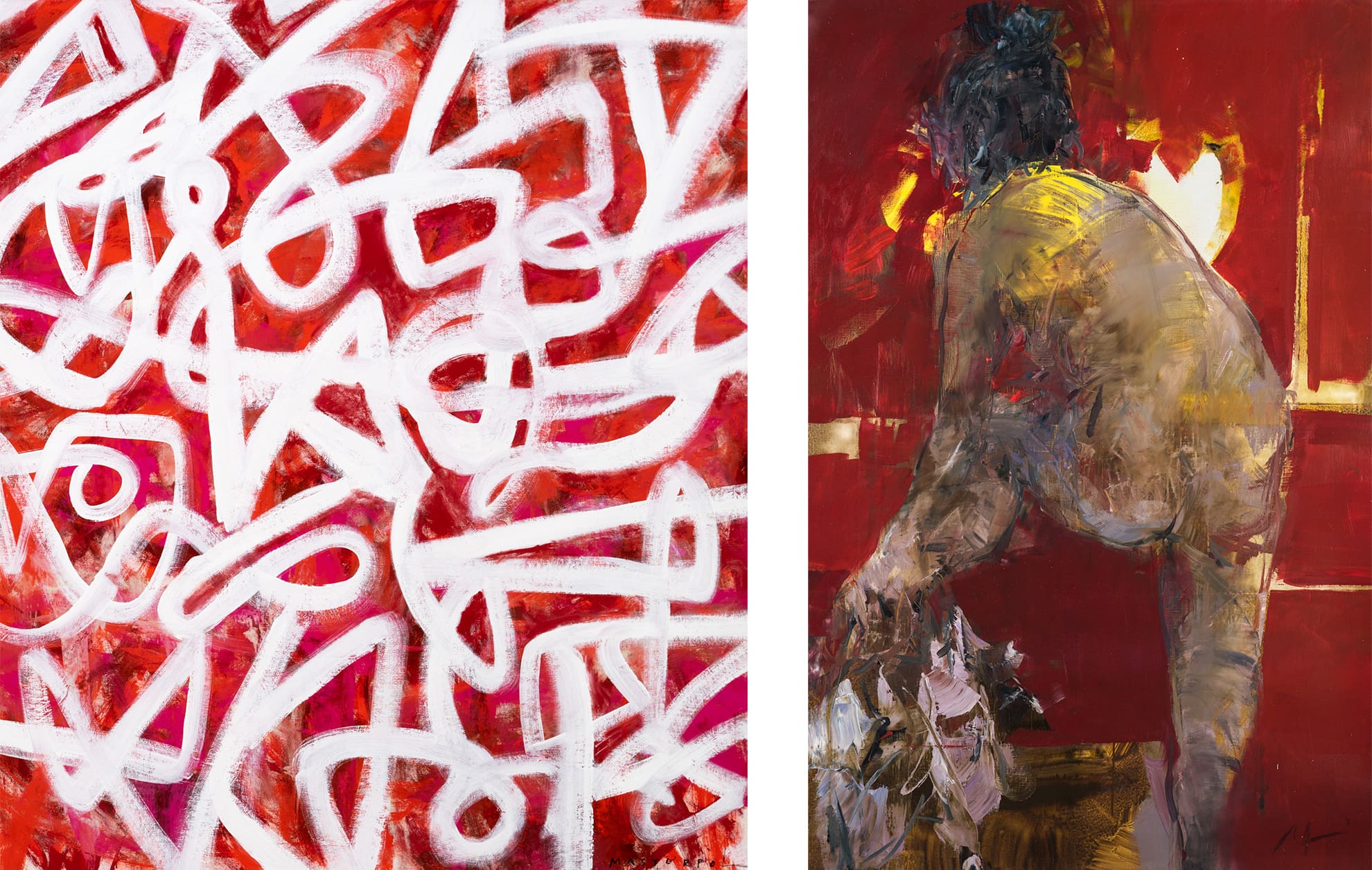 Make a bold statement with red. A pop of crimson or scarlet on the wall commands attention and stimulates the senses. Depending on the shade, a red work of art can emanate energy, sultriness or confidence.
Got the Blues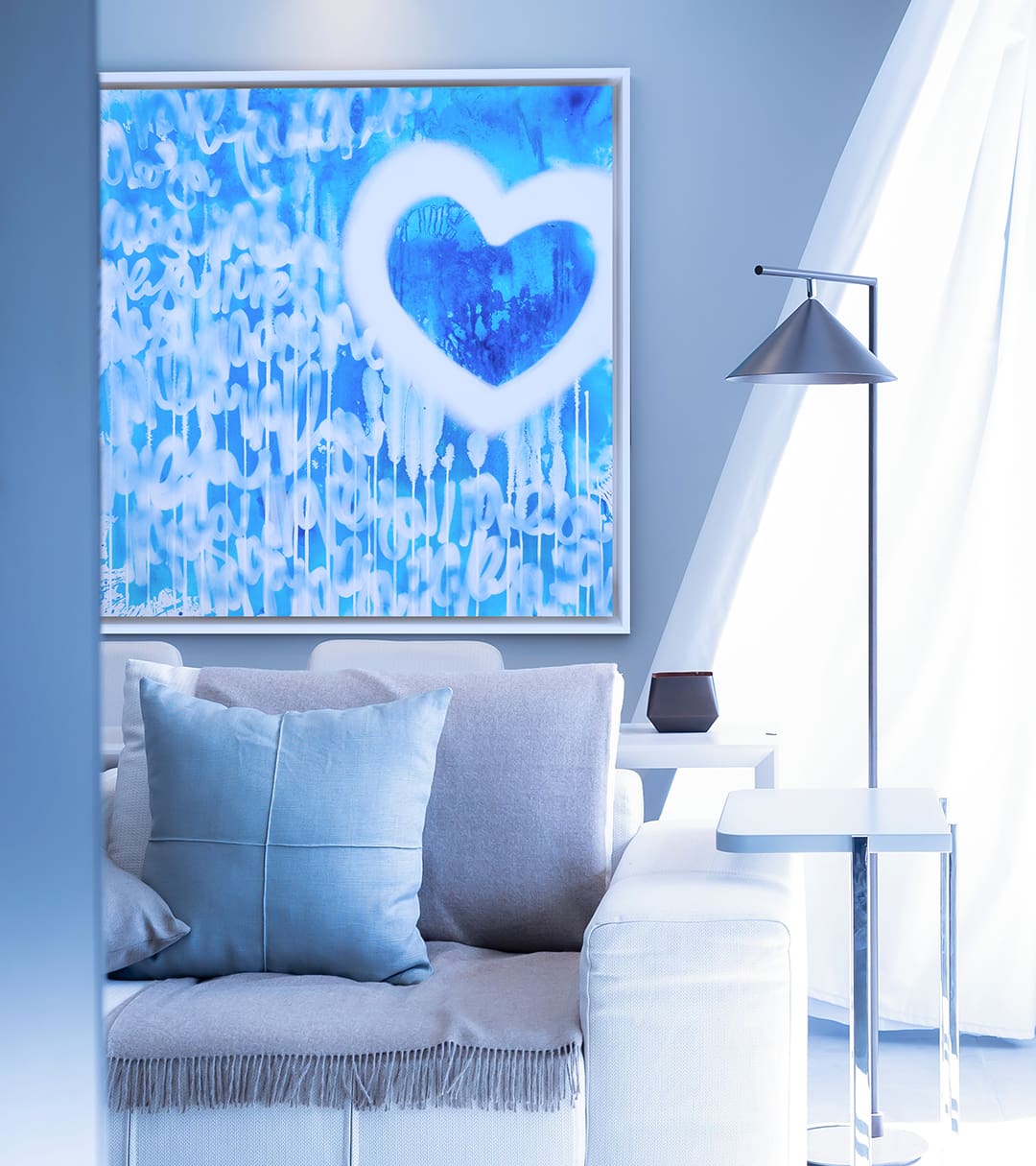 Calling to mind both the sky and the sea, blues are inherently calming and comforting. You may be drawn to the stability of a strong cobalt or the airiness of a soft baby blue.
Mellow Yellow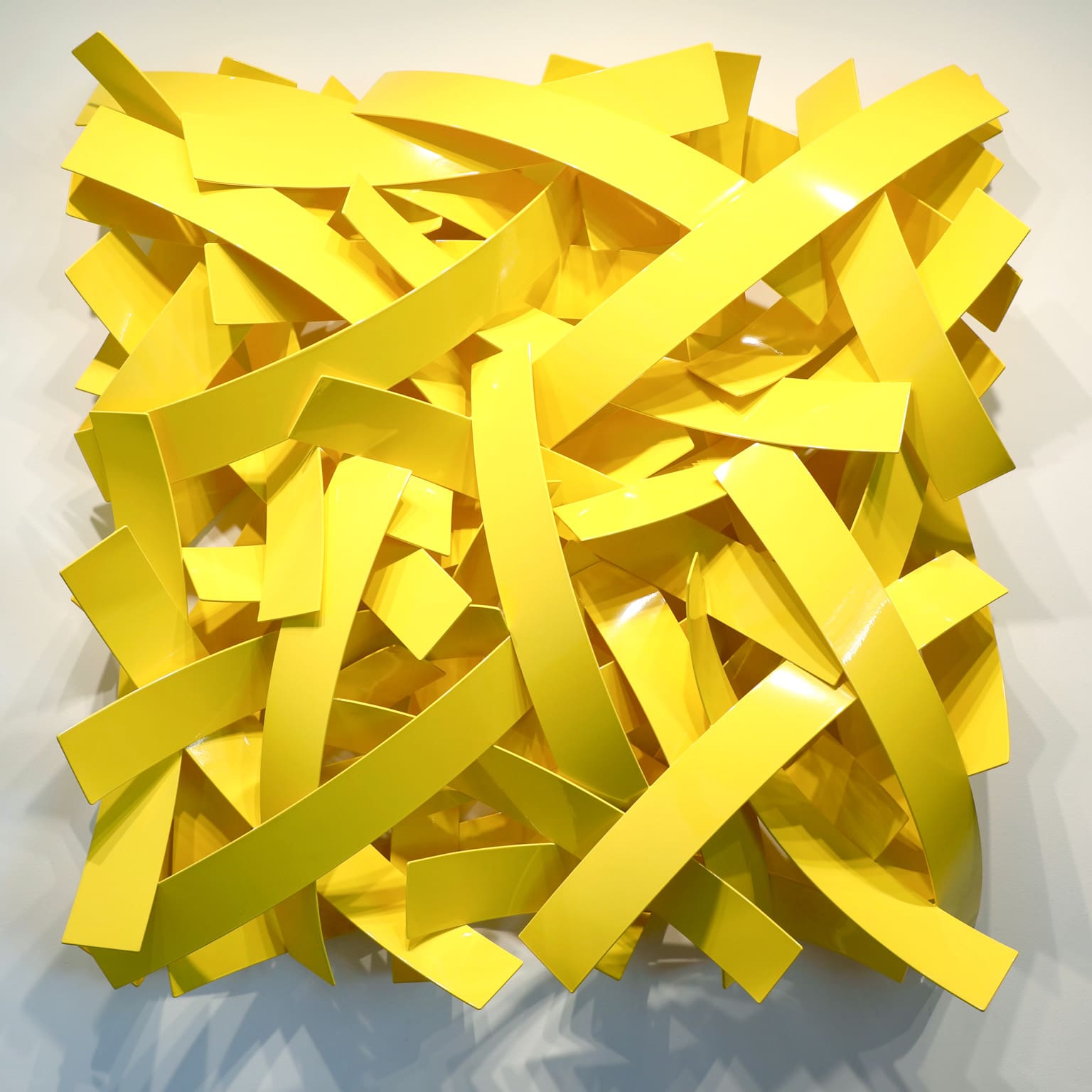 A yellow piece like Matt Devine's Neutra #3 brings you an immediate sense of warmth and optimism. Another color that captures your attention right away, yellow calls to mind joyful things like sunshine, daffodils, and smiley faces.
Pretty in Purple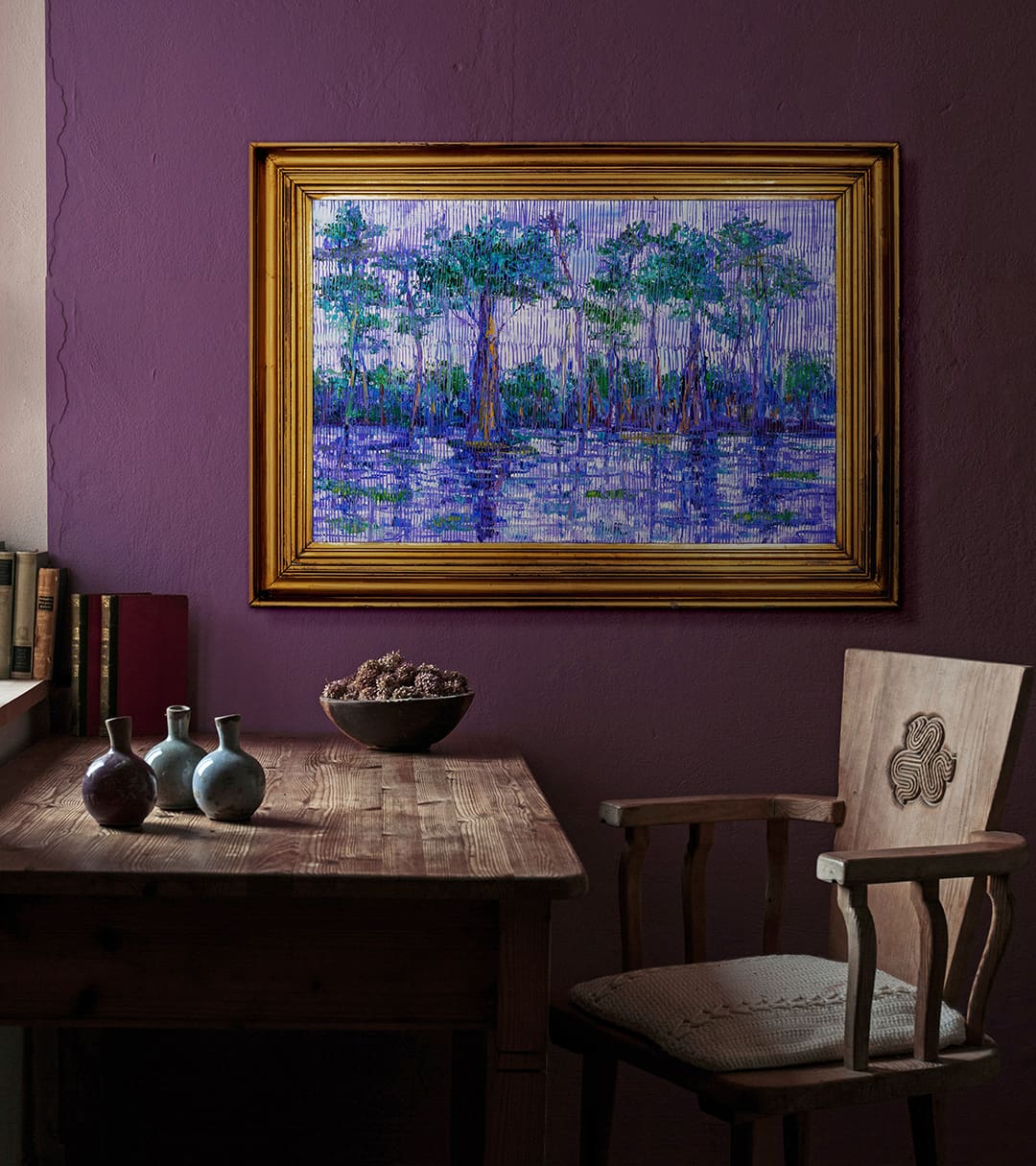 While Very Peri is a light, effervescent color, purples can exude a range of different moods: luxuriousness, spirituality, creativity, or a little bit of mystery like Hunt Slonem's Bayou.
Going Green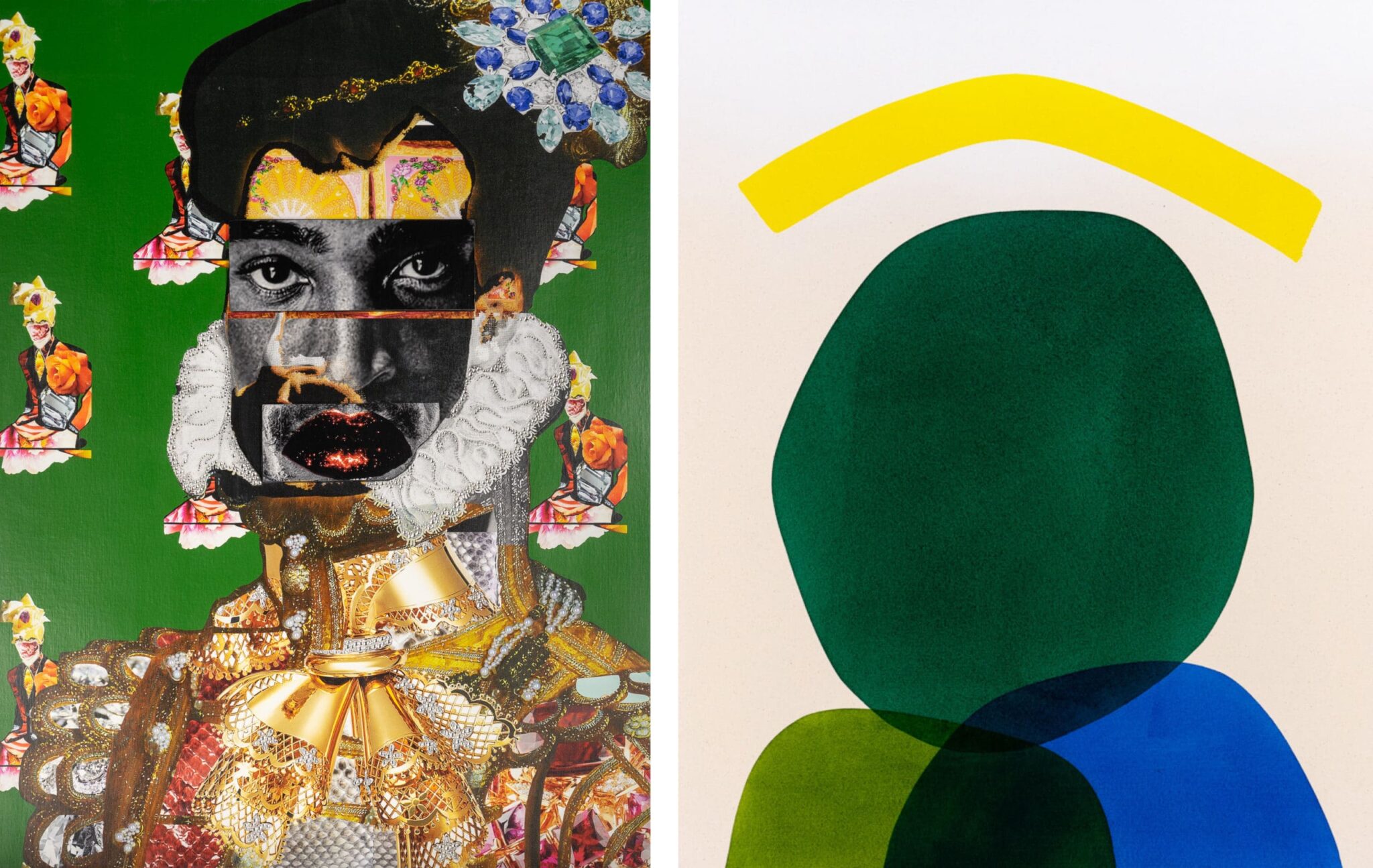 With so many shades of green found in the natural world, the color carries a sense of renewal, vitality, and prosperity.
Shades of Gray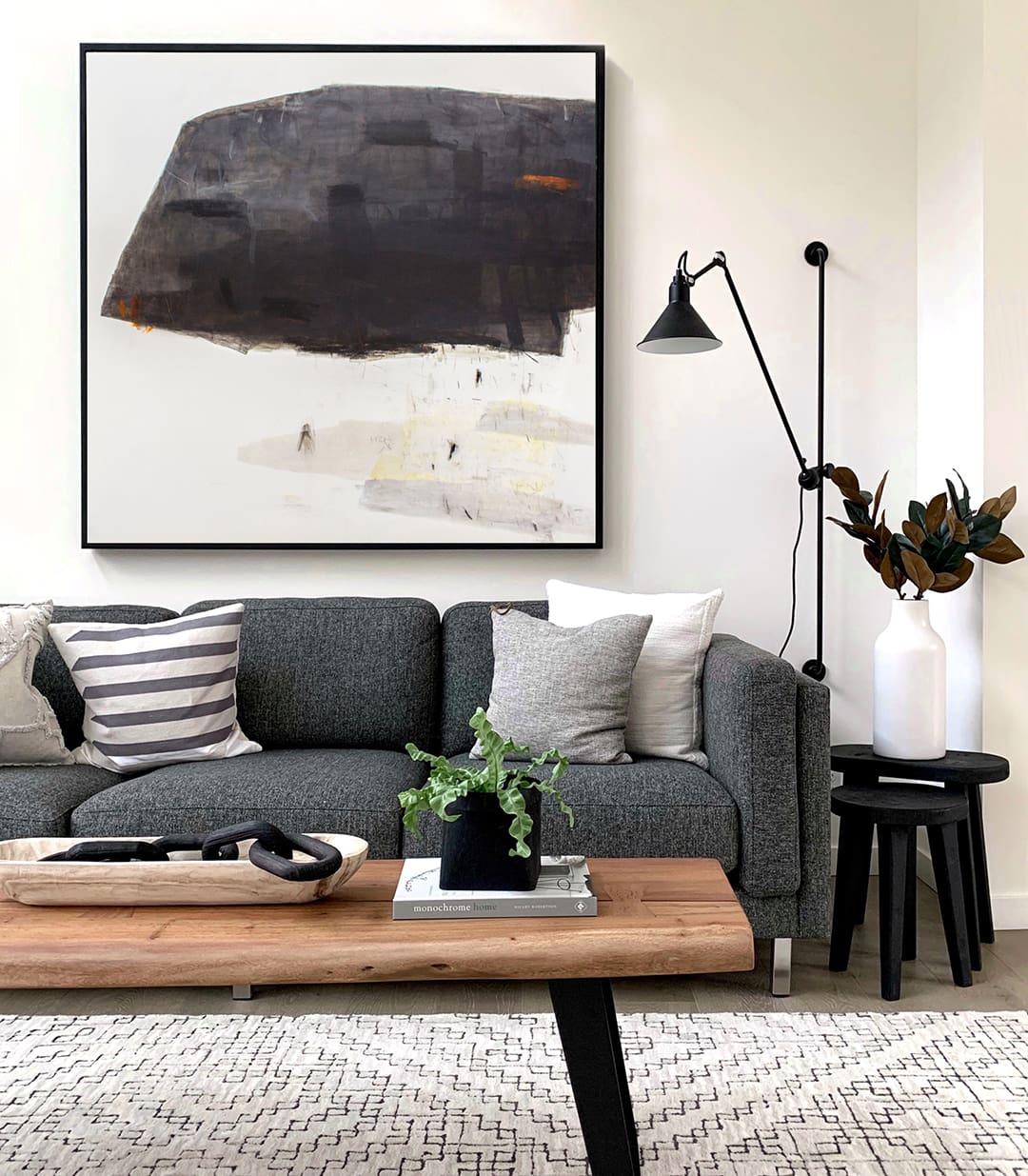 Are neutrals more your style? Black and white can create a mood too. A neutral piece like Hyunmee Lee's is timeless, sophisticated, and grounding.
For more color inspiration, make sure to flip through our lookbook: What's Your Color Mood?