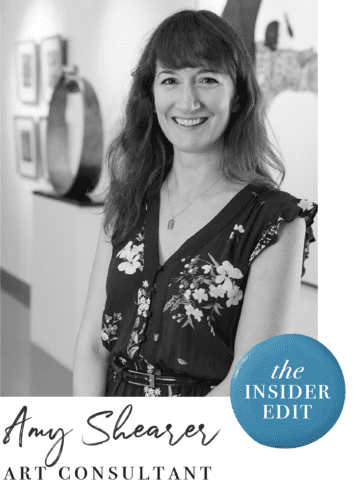 I love acting as an advocate for my clients—to help them navigate the depth and breadth of our collection. Together, we're able to find the perfect pieces for their home or office, all the while enjoying the process.
My birthday is in October so I've always been drawn to rich, warm autumnal colors and this piece delivers these hues beautifully.
Liz Barber, Autumn 5, Mixed Media on Canvas, 72 × 70 in.
View more work by Liz Barber.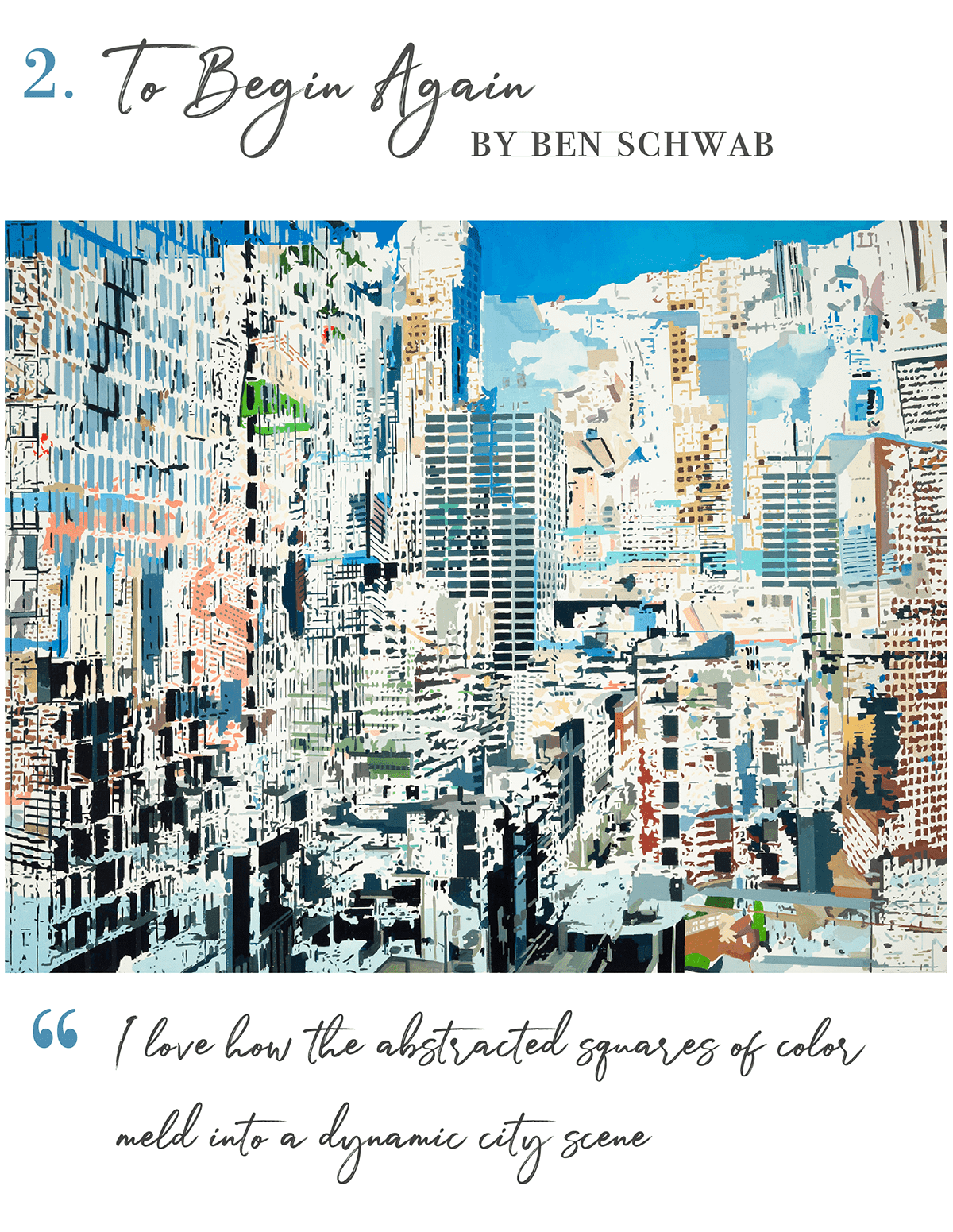 I love that, when viewed up close, this piece appears to be just a collection of abstracted squares of color, but when taken as a whole, it melds into a dynamic city scene.
Ben Schwab, To Begin Again, Oil on Canvas, 40 × 50 in.
View more work by Ben Schwab.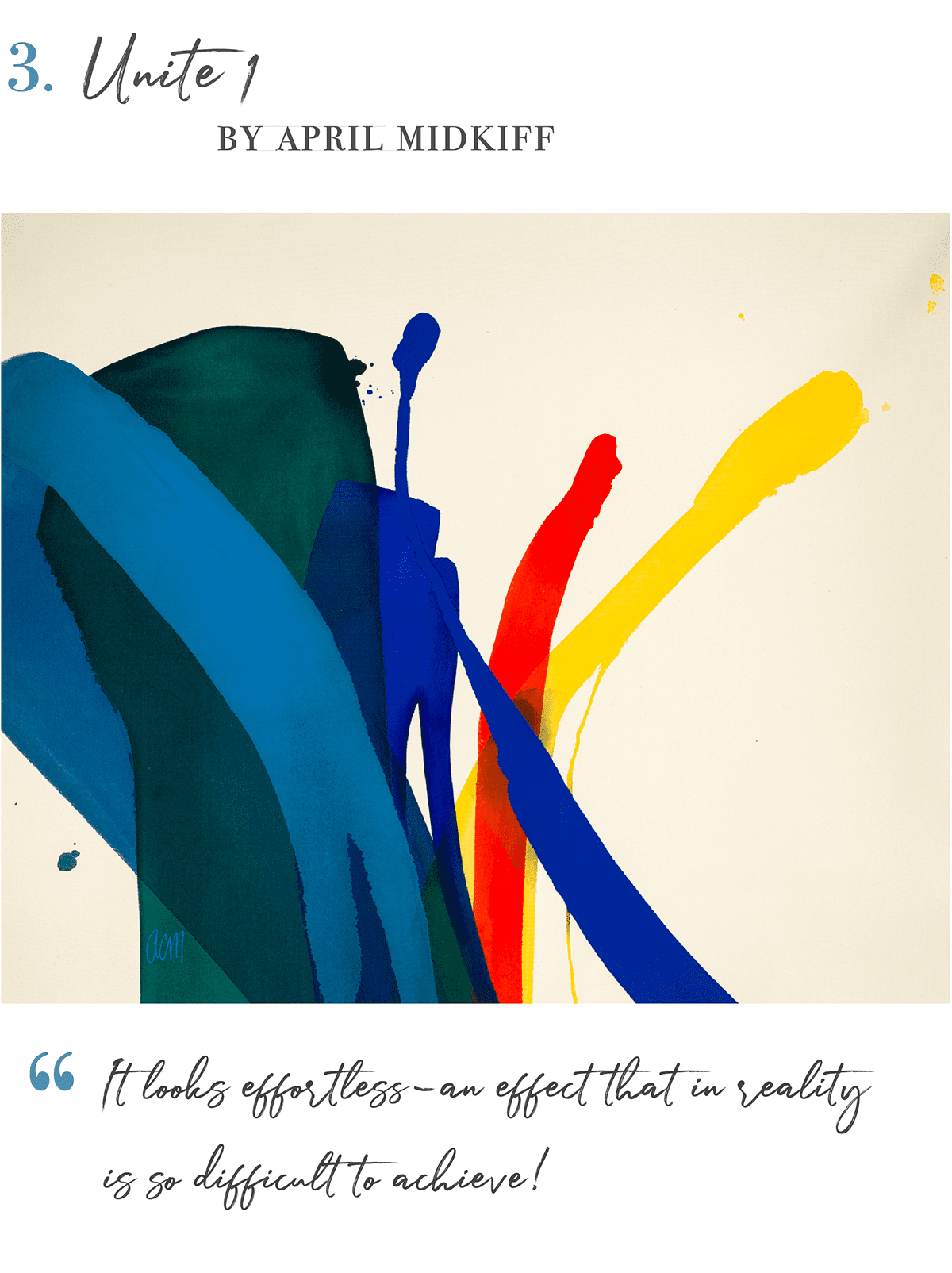 These gorgeous primary colors look as if they've simply been poured across the canvas. It looks effortless—an effect that in reality is so difficult to achieve!
April Midkiff, Unite 1, Acrylic on Canvas, 53 × 63 in.
View more work by April Midkiff.