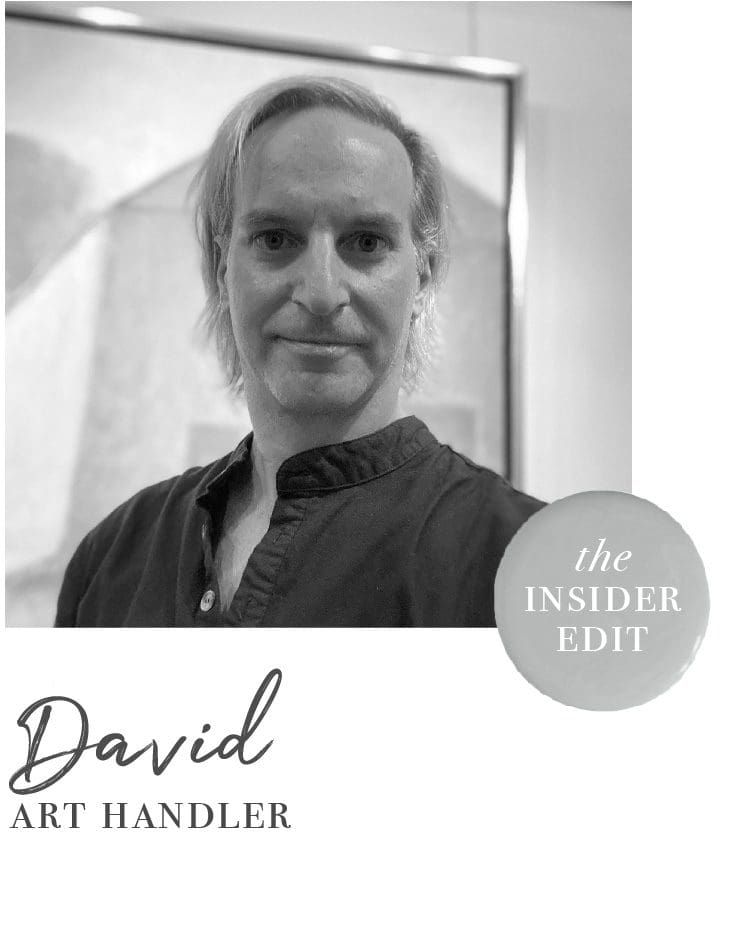 When doing an in-home showing, there is nothing like seeing the delight in someone being told the art they just purchased will be installed right then and there. It is one of the most rewarding parts of my job. We come to you with a van full of beautiful things. The pieces are shown and if a connection is made, we leave with your spaces transformed. It is all pretty magical.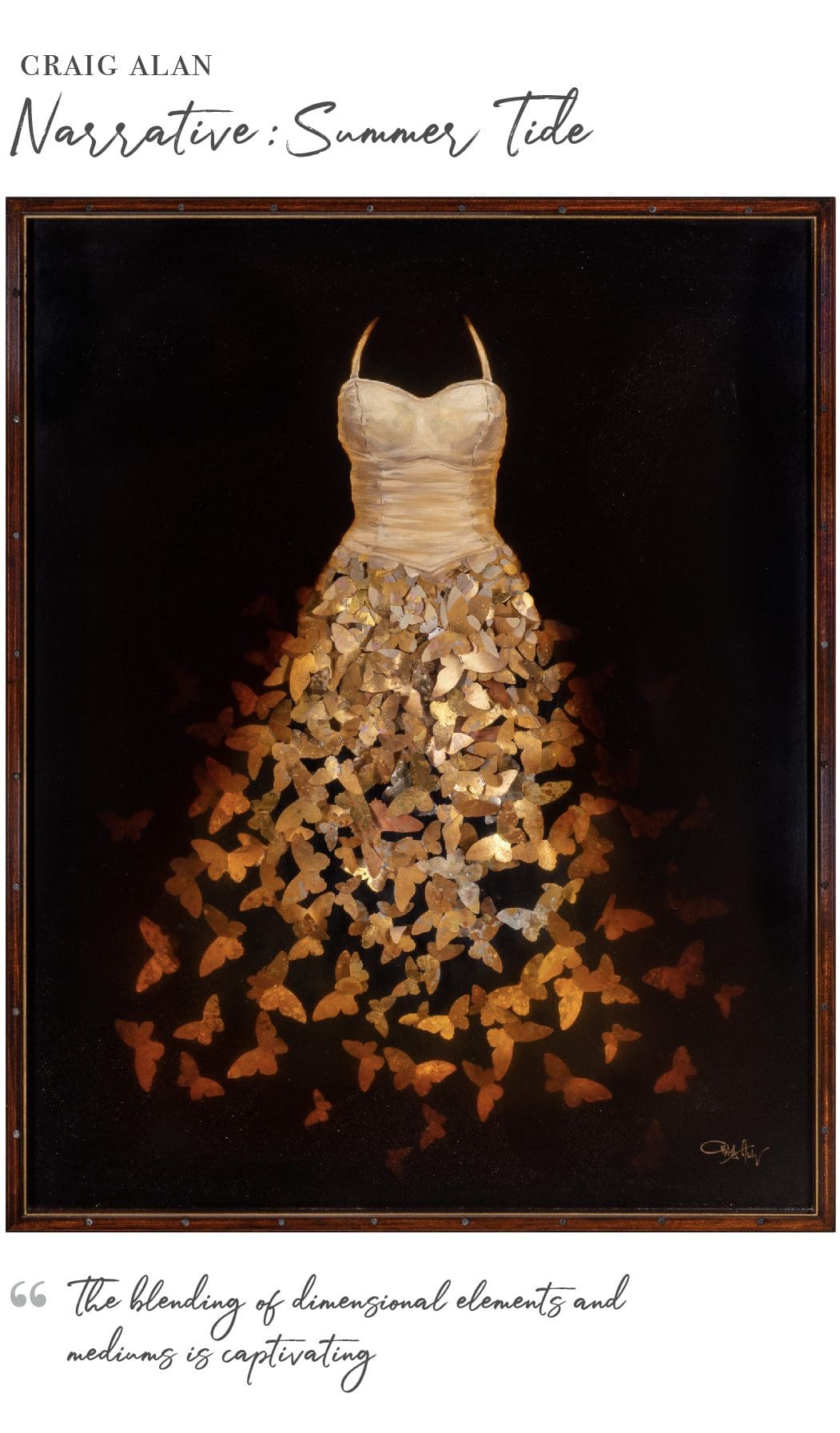 I am so mesmerized each time I see this piece. I could not wait to display it in the gallery upon it's arrival. The blending of dimensional elements and mediums is captivating. The piece floats, both figuratively and literally. Those butterflies look like they are about to spill onto the floor at any moment.
Craig Alan, Narrative: Summer Tide, Mixed Media, 60 × 48 inches
View More Work l In the Artist's Studio l On the Wall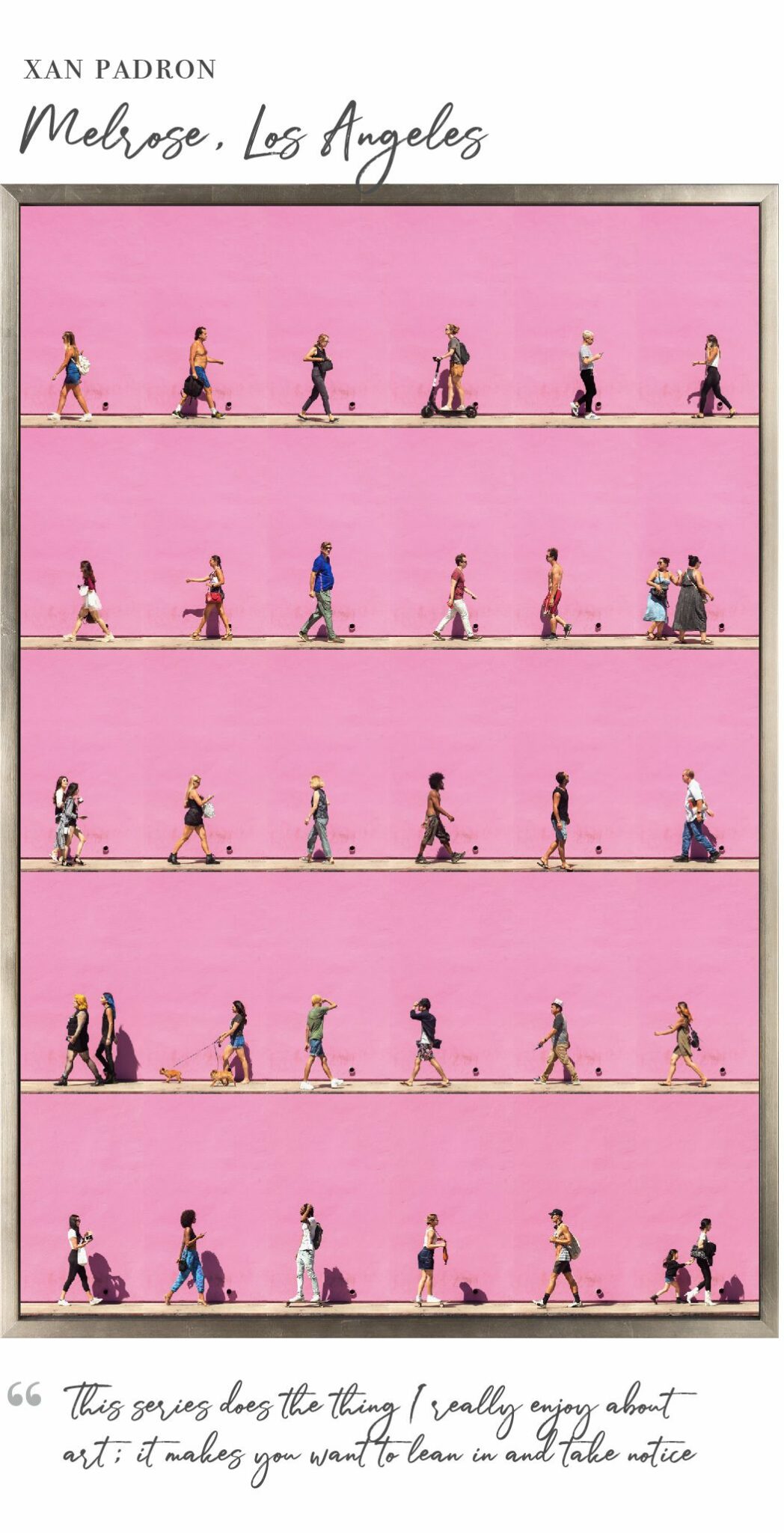 This series does the thing I really enjoy about art; it makes you want to lean in and take notice. First there is the pop of pink that grabs attention. Then as you move in, the artist's weaving of images begins to spark connection and story between the figures. What stories do you see?
Xan Padron, Melrose, Los Angeles, Photograph on Paper, 45 × 30 inches
View More Work | Learn More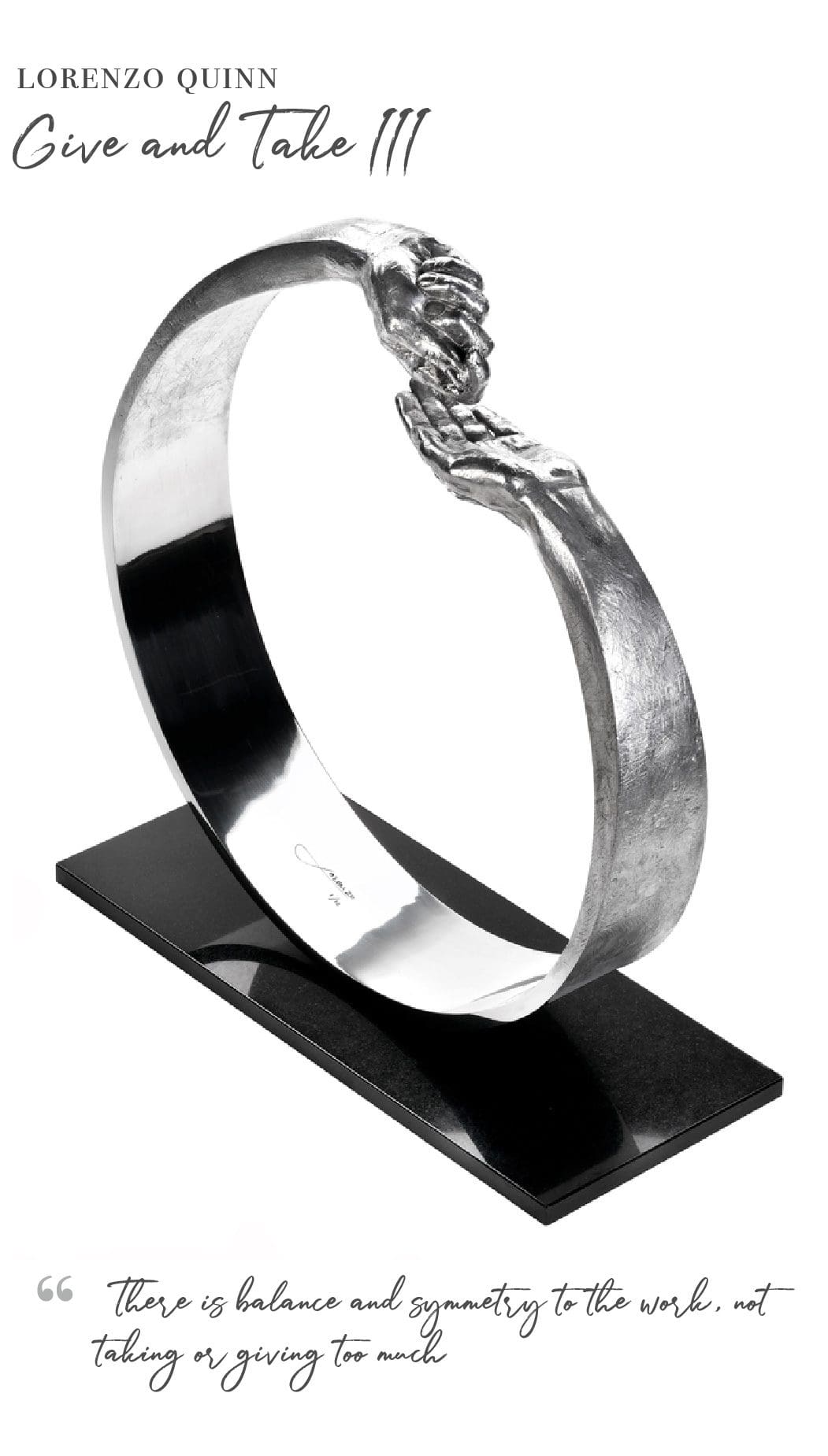 I appreciate the thought and intention Quinn is giving us. For me, the notion of give and take being a cyclical concept is so profound in the design. There is balance and symmetry to the work; not taking or giving too much, only the right amount of each as the piece gently sways from side to side.
Lorenzo Quinn, Give and Take III, Aluminum, 17 × 16.5 × 3.5 inches
View More Work | Learn More