This mid-century modern room calls for a lively work of art to illuminate this subtle monochromatic interior. See how two of our art consultants bring this space to life!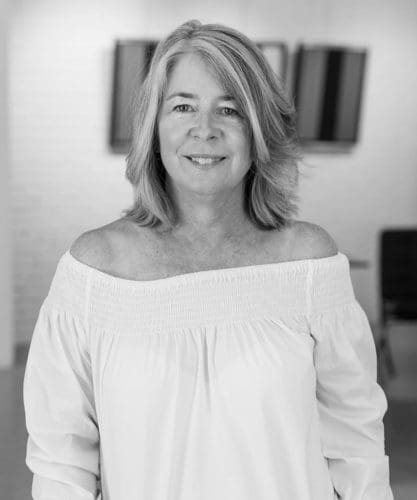 Alberto Murillo's vibrant and expressionistic piece works beautifully in this mid-century modern space; The artist's own joyfulness and love of life are communicated through this artwork. Fields of bright color bring to mind a sense of place for the artist—in this case, Berlin's zoo.  Murillo's use of high gloss enamel paint adds luster as well. Why not bring some joy into your room?  
—Betsy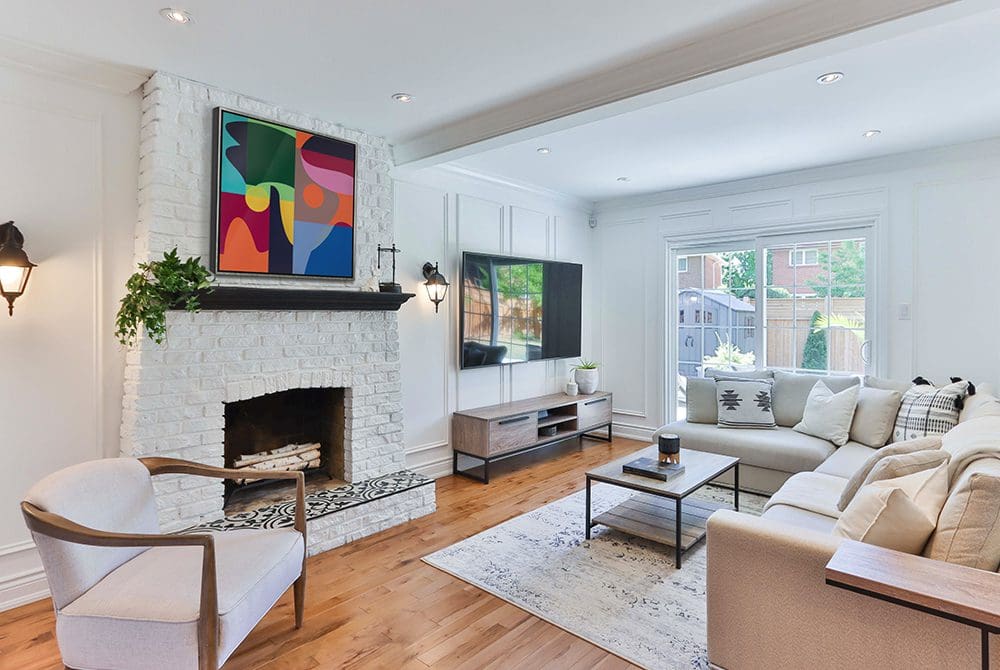 Alberto Murillo: View more Work | Inside the Studio | On the Wall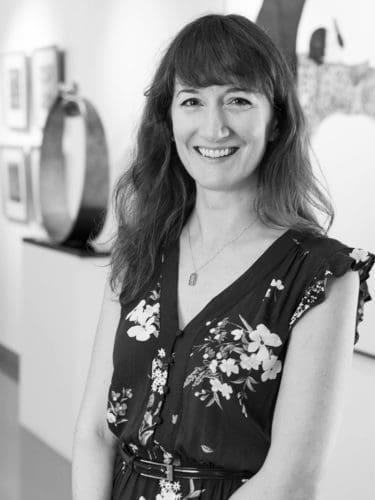 I chose Matt Devine's elegant sculpture 1984 #3 for over the mantel in this serene black & white interior. It's a strong graphic piece that contrasts sharply with the white fireplace and it will cast different shadows throughout the day depending on the light—everything from daylight to firelight!
—Amy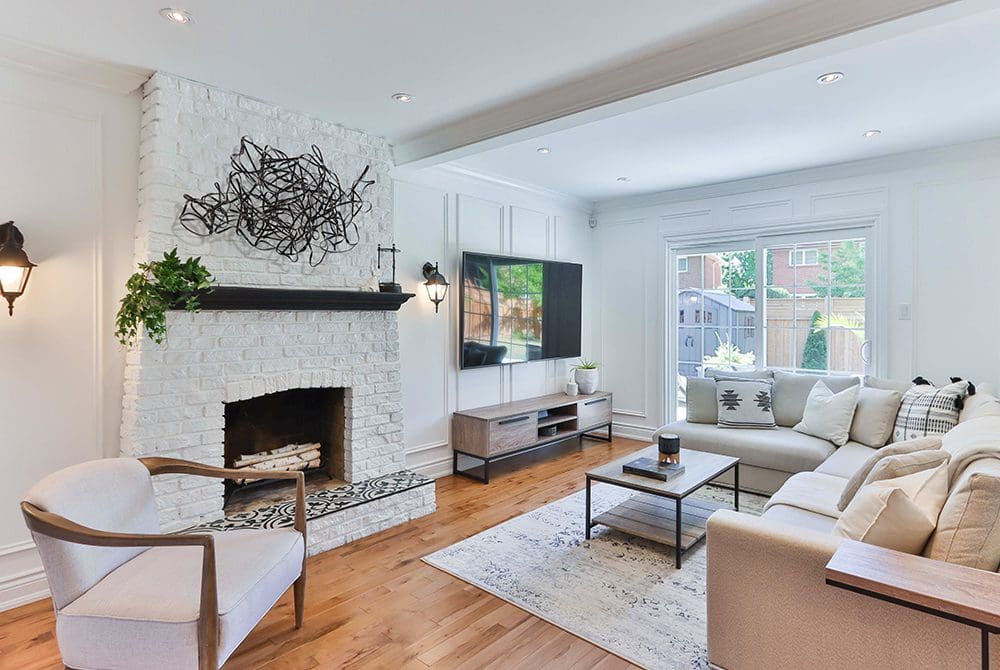 Matt Devine: View More Work | Inside the Studio | On the Wall