With just a few weeks left of summer, many of us are looking for a few last activities to enjoy. For art-lovers, that activity is often visiting a museum, whether it be a familiar institution they love or one they've never been to before! Here are a few ideas for your next museum trip, each of them beloved by one of our artists.
---
When you think of an art museum that has it all, it's hard not to think about the Met in NYC. With almost half a million pieces of art in the collection, there truly is something for everyone. Name any art style or time period, and the Met is sure to have what you're looking for.
My favorite museum would have to be The Metropolitan Museum of Art in New York. It was the first major art museum I visited when I was young, but I also continue to return frequently to see favorite works of art and discover new ones. I love seeing everything – from Vermeer, Caravaggio, and Cezanne, to my favorite Roman Frescoes of an urban scene. 

–Ben Schwab
The Met's diverse collection is well-reflected in their different collection areas. They focus on a wide array of locations, time periods, and artistic mediums – from medieval art, to photography, to costumes. No matter who you bring along with you, they're sure to be inspired!
---
The collection of the Arizona State University Art Museum is an impressive one. With a prolific array of artwork by Latin American artists, as well as a huge number of prints, photographs, and works on paper, the pieces on display here are not to be missed.
My favorite Art museum is ASU Art Museum. They have such diverse exhibitions and the architecture of the building makes it so exiting to explore. Also, I am a 4th generation AZ native and I deeply enjoy learning about the cultures of Arizona and the Southwest through art.

–April Midkiff
Considering both the museum's collection and the building's exquisite architecture, a trip to the ASU Art Museum is sure to be a unique experience. With free admission, it is certainly one to add to your to-do list if you're traveling through the area!
---
The Virginia Museum of Fine Arts is a hidden gem of the east coast, as far as art museums go. With a diverse permanent collection and an ever-changing rotation of exhibitions, each trip to this museum will be unlike your last.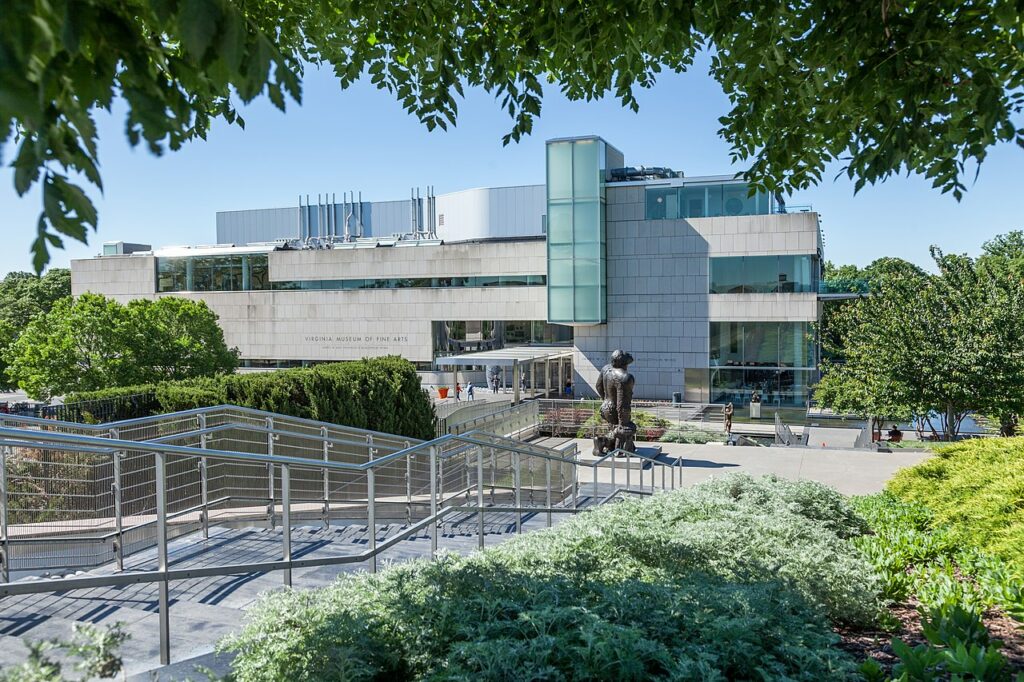 Here in Richmond Virginia we have the Virginia Museum of Art. The VMFA happens to be eighth in the nation in size and the exhibits that come through Richmond are comparable to what you see in NYC and LA. I was lucky to receive a fellowship from the museum in 2006.

–Tom Chambers
The museum is also an incredible resource for local artists, with a fellowship program that has been supporting Virginian artists for over 80 years. You may just discover your new favorite artist!
---
Want even more recommendations? Check out our earlier installment of this series for 3 more options!