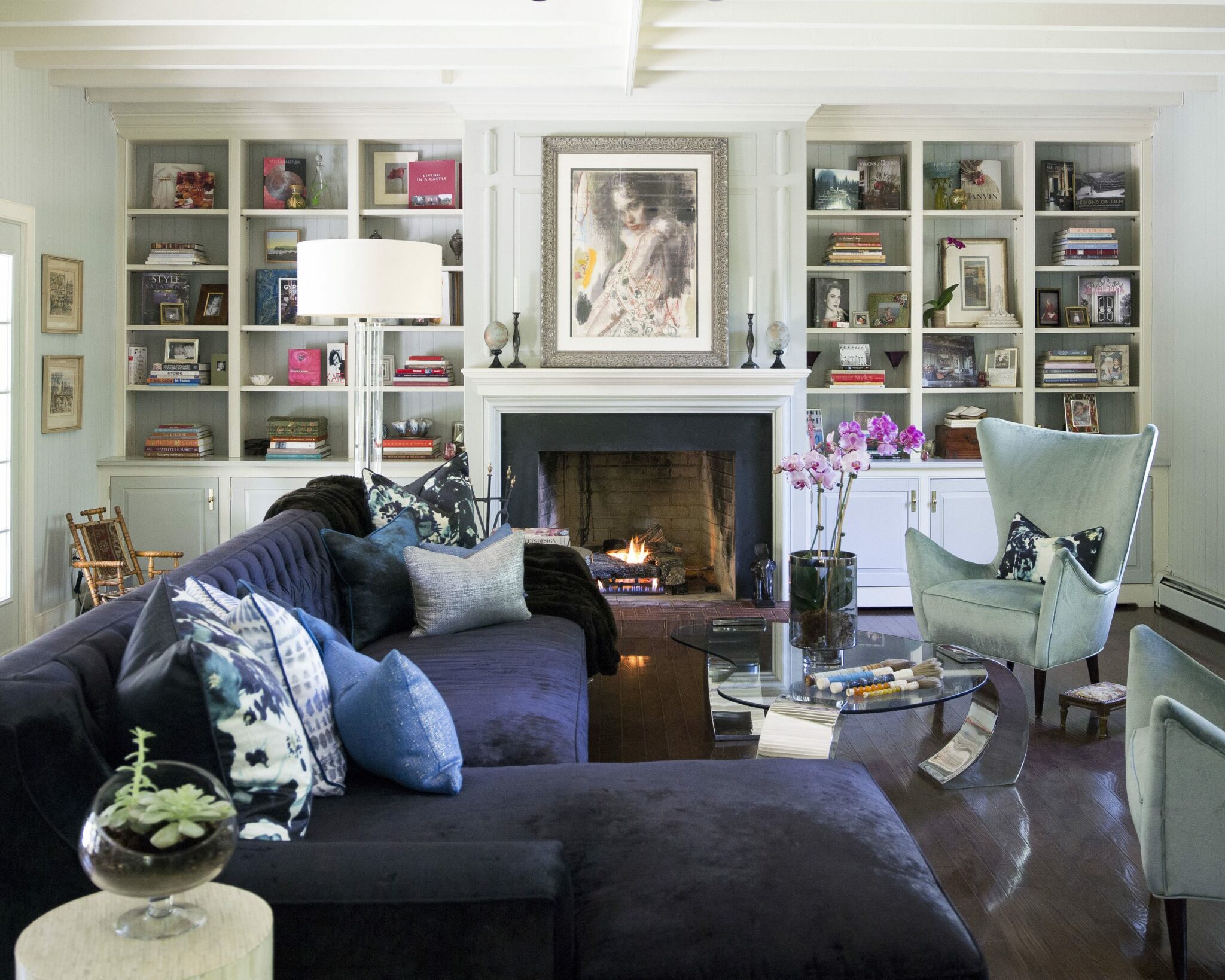 Colorful details and personalized touches create energy and character in this sumptuous living room. Anchored by a sapphire sectional, the soft hued interior features contemporary details and pops of pigment that create interest and texture. The space above the transitional fireplace invites a confident, exotic work of art to take center stage.
Charles Dwyer's Lucy B brings a playful touch of drama inviting folks to lounge and be intrigued. Dwyer's expressive mark making and sensitivity to contrast and color bring a serious and imaginative duality to this space. Patterned pillows, flowering orchids, and colorful books adorning the room create a perfect backdrop for the expressive shapes and lines in Dwyer's portrait. Lucy B is mysterious and elegant, adding an air of sophistication to this sumptuous lounge.
Design by Lori Shinal Interiors.
Charles Dwyer: View More Work by this Artist
ON THE WALL: Inside the Artist's Studio
ON THE WALL: Learn More