Geometric wallpaper, deep teal walls, luxurious velvet accents, an array of patterned textiles—this bedroom has a lot goin' on! BUT that doesn't mean we're shying away from adding a bold work of art. Check out the pieces that our art consultants Laura and Patricia to harmonize with all of these different design elements.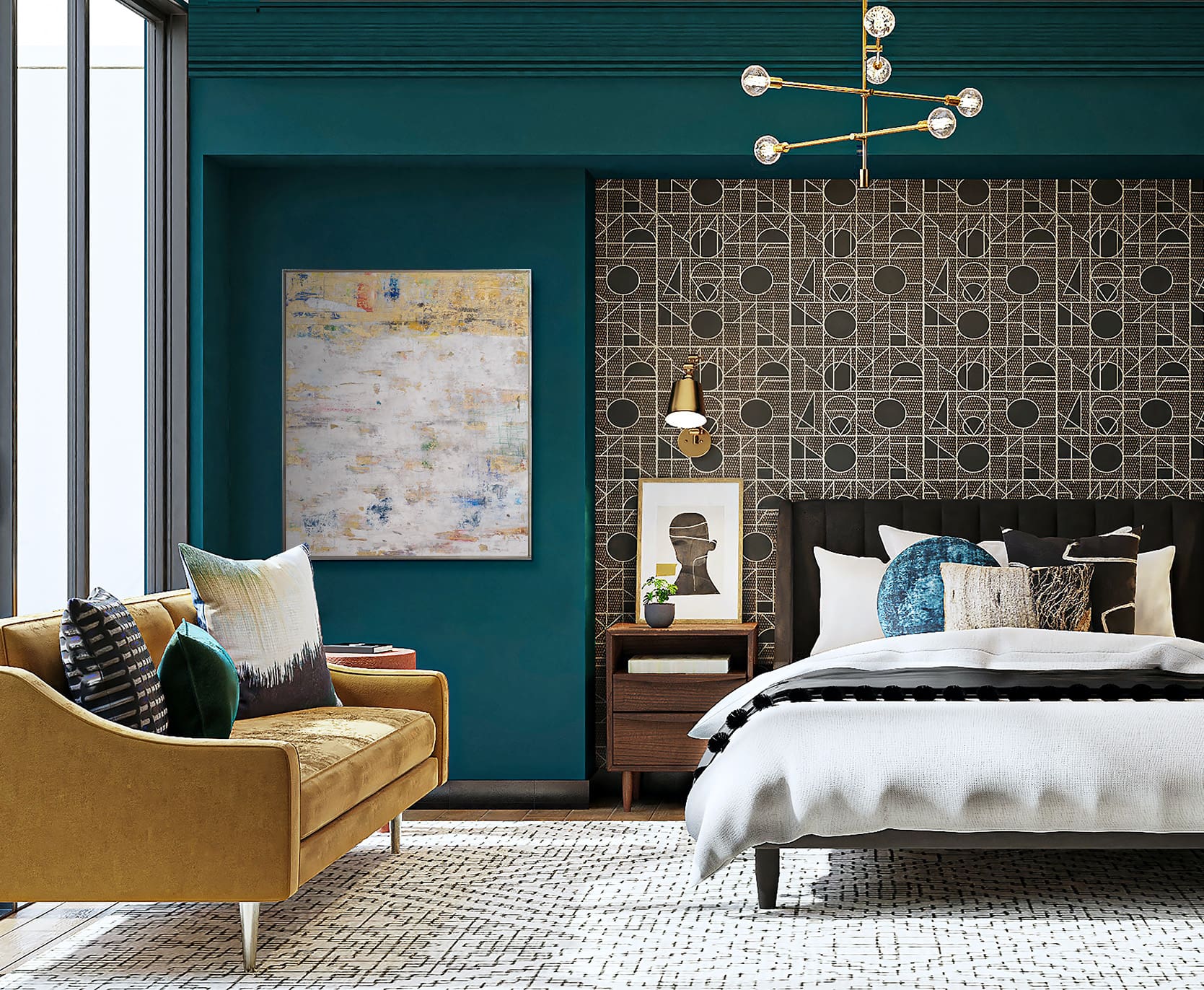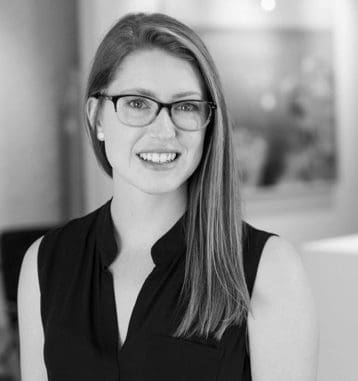 Gold and Color No. 105 by Takefumi Hori is a luxurious complement to this stylish jewel toned space. It speaks to the design yet provides just the right amount of contrast and color to pop off of the rich wall color and make a statement of its own!
–Laura
Takefumi Hori: View More Work | On the Wall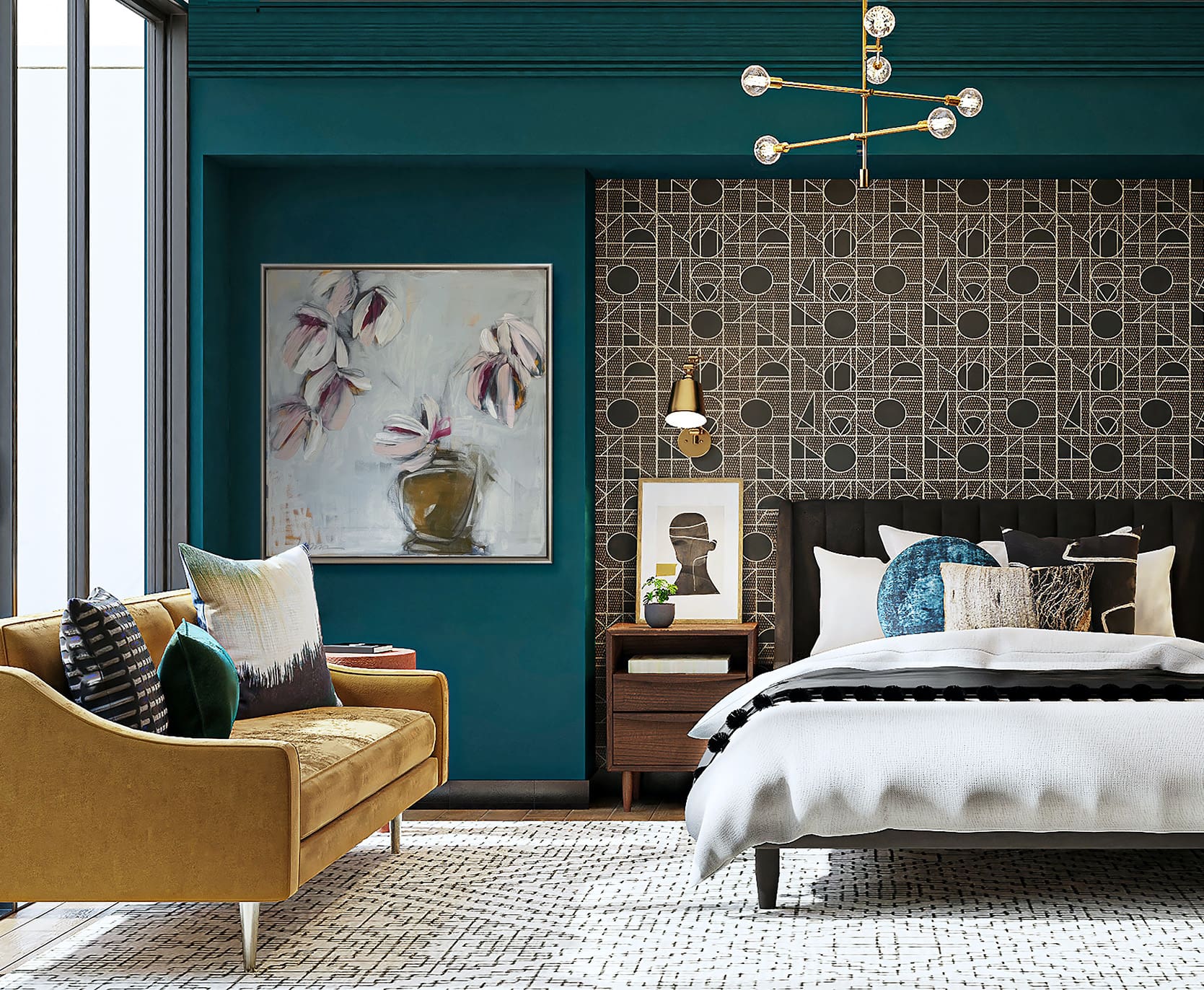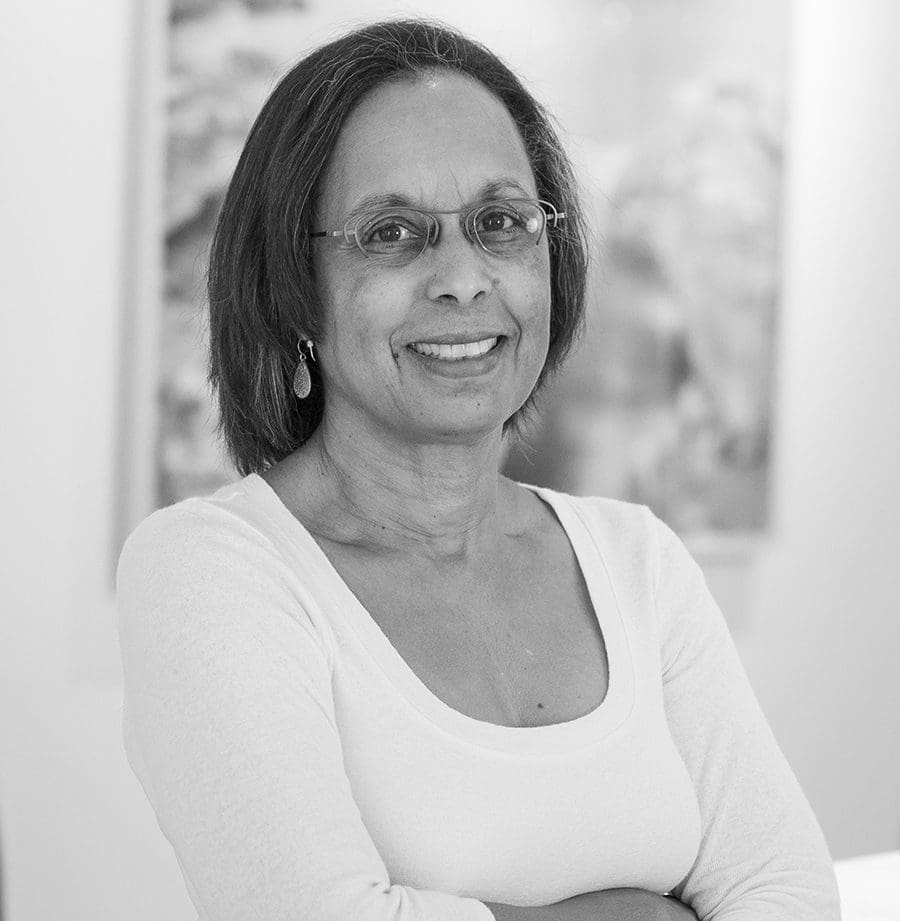 I chose Lynn Johnson's Magnolia & Terracotta for the space. I wanted to find something more gestural and loose to contrast the graphic wallpaper—the wispiness of Johnson's flowers creates the perfect balance. The warm terracotta vase also plays well with the gold-toned sofa.
–Patricia
Lynn Johnson: View More Work | In the Artist's Studio | On the Wall
Sometimes you just need to see a piece on your wall to understand how it will work with your room! Contact us to learn more about our complimentary at-home art showings or virtual presentations for our non-local clients.